TechCamp is an amalgamation of teams working on pressing issues in their communities, featuring such people as emerging entrepreneurs, peacemakers, and ideologists. I've been part of various TechCamps in Asia and they have never ceased to amaze me. I feel motivated and inspired to meet these amazing people from various walks of their life coming together to engage, learn and grow at every TechCamp I am invited to. Some of the kinds of participants at TechCamps are people who have started their own businesses, people fighting against pollution, people fighting corruption, startups building innovative solutions for rural areas, activists fighting against falsified information or fighting for youth empowerment needs, and so on.
Back in 2016, when I was asked to be part of TechCamp Hyderabad, I was clueless. Countering online hate and violent extremism are terms which I only read about it in the news. I was intimidated when I was told the participants are from different parts of Asia who are working on countering these in their communities. I went fully prepared to show tools that can help them visualize their ideas but at the end of my first session, realized my preparation is not enough. A fully attentive crowd with a clear idea of what they were looking for from the trainers is what a TechCamp offers to them as participants. That was my first learning – "Your preparation of being a trainer will never be enough. It's your experience/story that matters than your preparation or a presentation."
Pitch from our trainer Harish Kotra – Deep Red Ink"They will learn how to build mobile apps without coding."Sixty young participants from Thailand, Malaysia, Indonesia, and the Philippines are in Thailand to participate in "TechCamp Thailand" under the theme "Promoting Peace and Dialogue through Technology." Learn more about #TechCamp at TechCampGlobal

Posted by U.S. Embassy Bangkok on Tuesday, May 16, 2017
Harish pitching how sixty young participants from will learn how to build mobile apps without coding at TechCamp Thailand
At TechCamp I've always felt to be the least experienced one in the room and I took TechCamp always as a platform to help these change-makers do more from the little I feel I know. It's such a great opportunity to be a minute fraction of their journeys. At TechCamp, I talk about online tools that participants can use to create mobile app prototypes, Amazon Alexa skills, chatbots, Google actions, all without having to code. Technology may sound intimidating but the reality is that there are tons of tools available without the need for a tech guy to bring an idea to life. This motivation helps me make tech simpler for the participants of TechCamp. A tool to prevent targeted hate messages/posts on Facebook, an online campaign to counter hate #checkmatehate, an app to tackle/find fake news and help stop misinformation, are some of the examples of ideas that I've supported at various TechCamps.
As a trainer, I was the resource person who the participants were looking forward to getting all the data they need. Catering to them is the biggest challenge. Understanding their problems and showing them the path to do more in quicker and simpler ways has been my second learning. The participants who attend these events are not developers or technologically fully enabled people, they are changemakers who need support and guidance. The joy in their faces when I show them simple tools and how technology is not always a barrier is what I look forward to from every TechCamp. I've been part of Hyderabad, Bangalore, Chennai, Bangkok, Coimbatore and Dubai TechCamps so far and every single time, I've learned so much from each of these participants.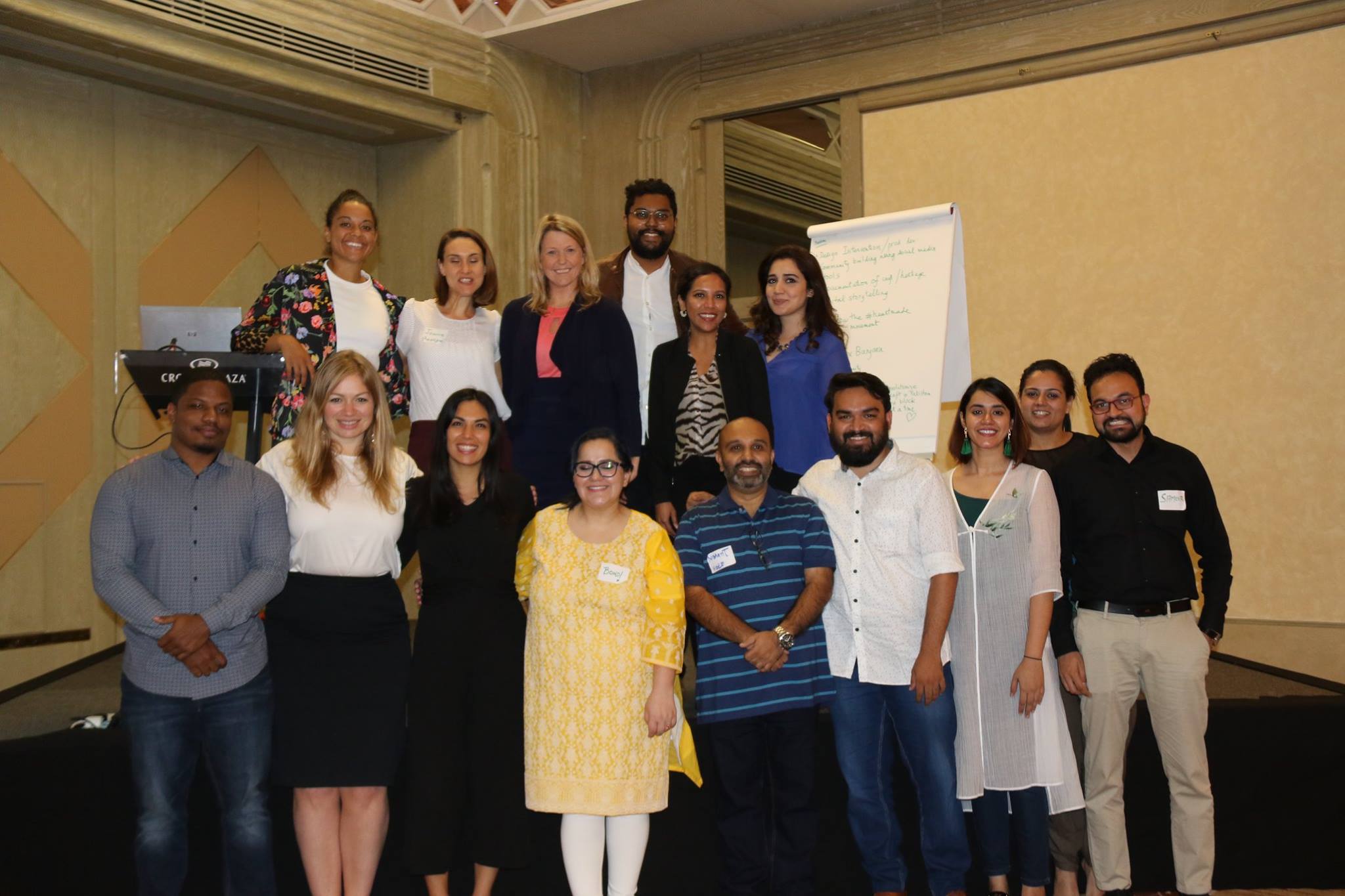 A TechCamp in simple words is for the doers and the makers. People who have already made a difference in the world by starting their own venture be it social or corporate, startup or a company, this platform has got it all for you.
A big shout out to the TechCamp team and every organization that helps organize these in the local cities for bringing such a unique platform accessible to people who need it the most. I go to TechCamp with an open mind and help solve the actual problems of the participants.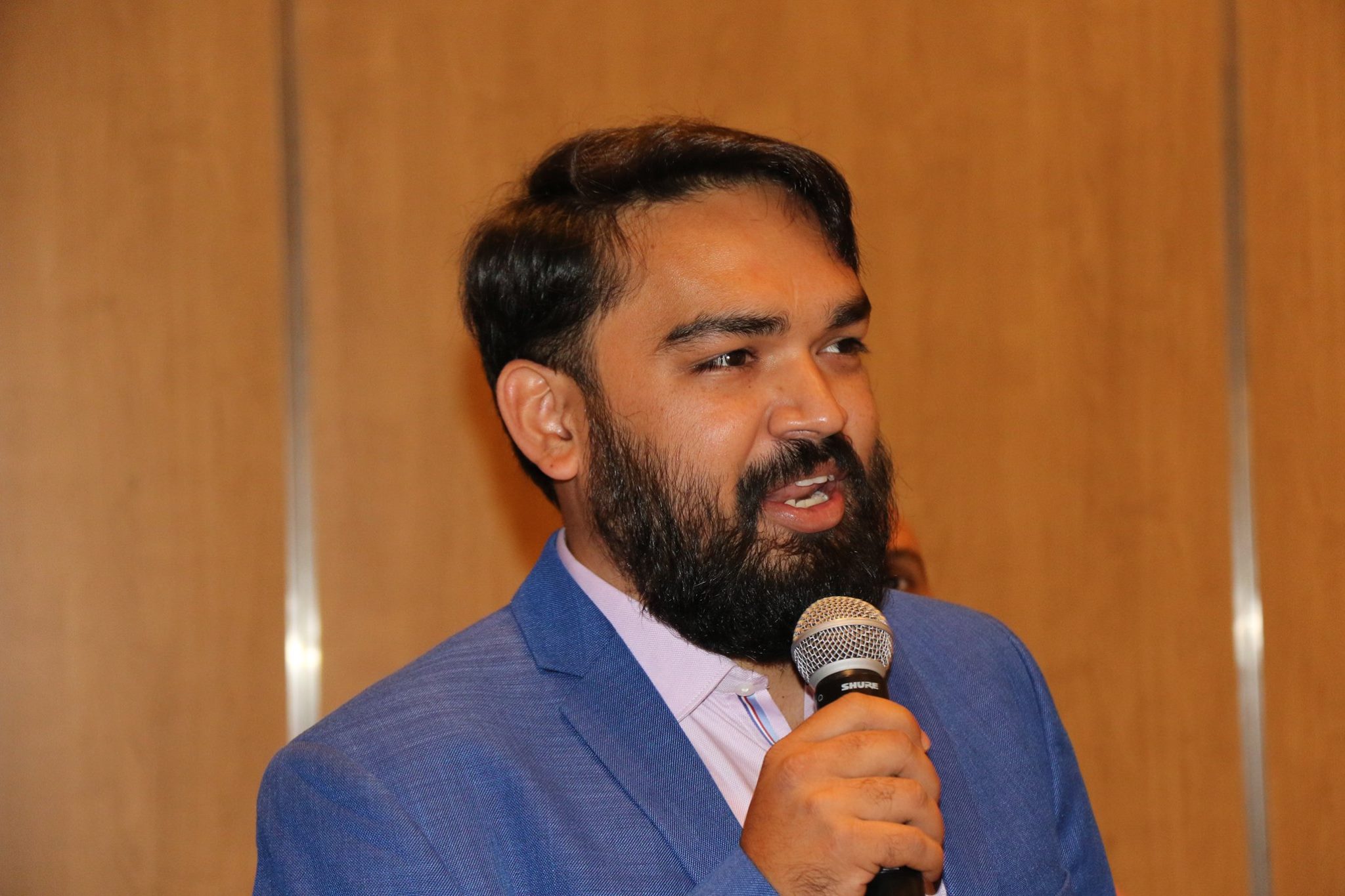 Harish at TechCamp