In Filipino, the word "Pakikipag-Kapwa" goes beyond a simple definition. It represents a deep understanding of togetherness and equality, and a community's obligation toward their fellow man. 
Qapwa, a digital storytelling platform developed during TechCamp Thailand in 2017, aims to combat islamophobia and seeks to encourage this cross-cultural empathy by sharing empowering narratives that feature Muslim Filipinos.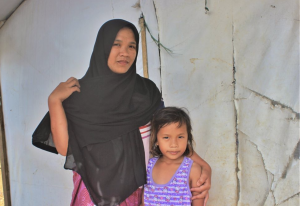 Today, Qapwa is nationally known with a network of over 100 storytellers in Mindanao and beyond. However, two years ago the blooming organization existed only in idea, when Angeli Monique Siladan, Qapwa's founder and chief storyteller, first attended the Techcamp workshop in Bangkok, Thailand. There, she was able to learn about topics like design thinking, mobile journalism and data visualization. 
By the end of the TechCamp, Angeli left not only with a plan to combat Islamophobia within her community but the technical tools to implement it."Having only a single narrative about a certain community reinforces these long-held biases which is critical in shaping policies," Angeli explained. "We want to combat Islamophobia by using our stories to affect change in several levels- cultural, social and institutional."
The other participants that Angeli met during Techcamp would soon become her business partners. Their mentors from the U.S. Department of State would also help connect Qapwa with grant money and partner organizations, such as American Spaces, an educational program hosted at the U.S. Embassy in the Philippines. 
"Looking back, It was a tough journey but also very fulfilling," Angeli reflected when asked about Qapwa's early stages. "We did not gain any visibility or press during the first year, we were solely focused on creating content and making sure that when we're ready, the Filipinos and the rest of the world will understand why these stories matter."
Back in Bangkok just a year later, the team's hard work was rewarded with an invitation to compete in the 2018 YSEALI Techcamp Reconnect, an event organized to connect alumni of previous TechCamps with additional training, mentorship, and support for projects that resulted from their original workshops.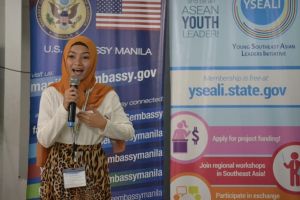 "I saw it as a challenge to level up our current efforts but also as an opportunity to assess what we have already done," said Angeli of the experience. "It was also great to meet other TechCamp participants in SoutheastAsia and get to know more young people making a difference in their countries. Some of them are my really good friends now."
Qapwa's current goals include expanding their online content and scope. Most recently, Angeli helped forge a partnership between Qapwa and a local news outlet, the Daily Guardian, so that their stories can be printed in the community paper. She hopes this will encourage the publication of diverse and culturally sensitive stories in The Philippine's more mainstream media outlets. 
Looking towards the future, Qapwa will also host media literacy campaigns, the first of which they organized this year with 10 of the 13 tribes of Muslim Filipinos.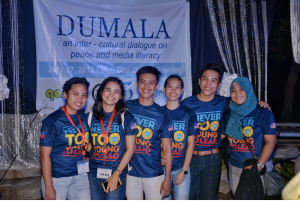 "We have seen an increase in the use of social media to recruit and radicalize young people and we want them to be media literate and critical about this kind of content. I believe beyond our storytelling mechanism this is the future of Qapwa," said Angeli. 
Angeli remembers a story posted on Qapwa's website, an interview with a former combatant who was recruited to fight for an extremist group when he was just 17-years-old. 
"It was the sound of the guns that made him realize that joining his friend was the wrong decision," she said. "He escaped from the group within that year and started a program with the government to take out other young people from that group."
Angeli continued, "I'm the same age as this person and he is making a massive difference in his community. He always reminds me that there's so many things that we can still do to help, especially in times when I'm doubting our mission." 
It is by sharing unforgettable stories like these that Qapwa has been able to successfully advance Angeli's mission of promoting peace and tolerance within her community. "I believe that people are naturally compassionate towards their fellow human beings. They need to be reminded of this compassion. And that we are connected with each other, one way or another." 
Ted Talk with Angeli Monique Siladan, the co-founder of Qapwa, presents "The Silent Story of Muslim Filipinos" at TEDxUPLB. Angeli holds a masters degree in Technology Management from the University of the Philippines Diliman and has worked in both the public and private sectors promoting youth participation and using technology for social good.