The idea of a TechCamp sounded very exciting to me when I was invited to be a trainer for the event hosted in Chennai in July 2017. When I was briefed by Phil and Sam from the organizing team of the TechCamp, I found out more about how the guest speakers and trainers play a key role in shaping and executing the packed two-day brainstorming workshop.
Many professionals with a decade or two of experience in their domain have experience conducting workshops or sessions – like a 'been there-done that' feeling. The same thought came to my mind, making me a bit complacent at first. But when I got to know the participant profiles at the TechCamp, I had to gear myself up to prepare my session for a super attentive and sharp audience. Just to give you an idea, at TechCamp Chennai, most of the participants were young (or young at heart for sure), first-generation entrepreneurs who all had great ideas and an infectious zeal to learn. All of the participants were looking for techniques to maximize the potential of social media tools to expand beyond the borders of their cities and countries. As a TechCamp trainer, when you have to communicate with such a sharp and diverse group of people, you have to up the level of your game to make an impact. I want to share some tips and knowledge from my preparation for the TechCamp.
TechCamp employs a unique, mixed format of speed-geeking and breakout sessions. To put it simply, the speed-geeking session is a 5-minute long elevator pitch outlining your breakout session. The breakout sessions allow you (usually) 90 minutes for the entire presentation of your expertise or technology tool.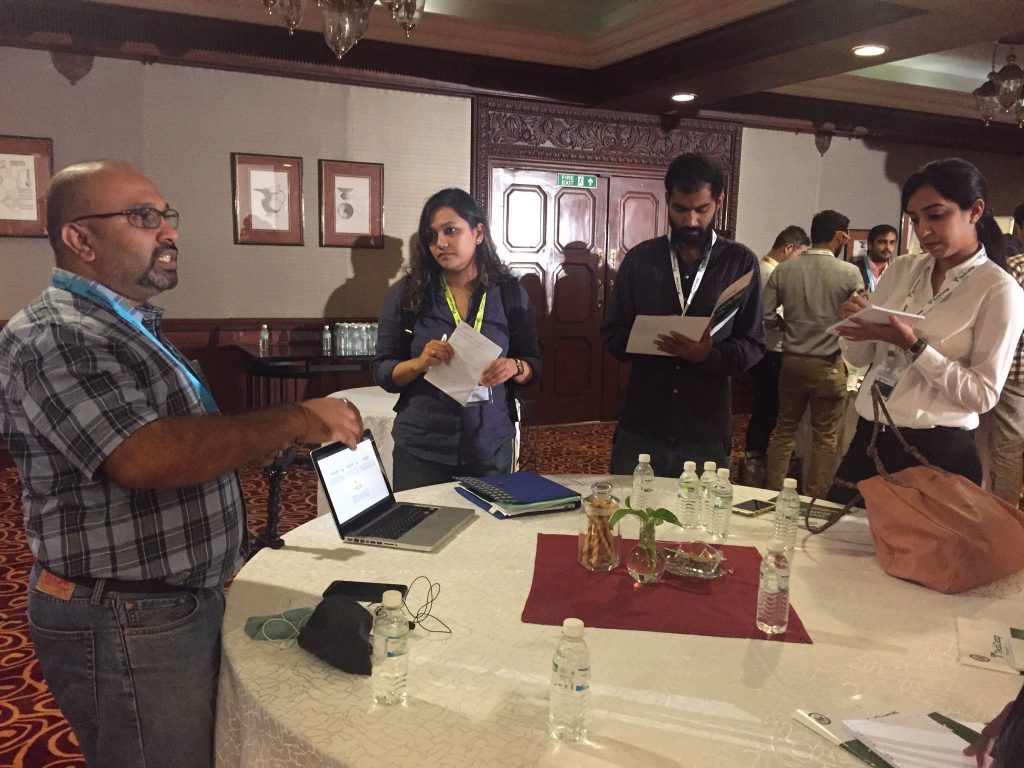 I prepared a bullet point summary of my breakout session to display at the speed-geeking session during the five minutes. It really helped to show short video clips of some of the key topics that I wanted to share with the attendees. I feel that well-designed, small printed pamphlets with your key points for the session would be great to share at the speed-geeking session. This adds to the retention of your pitch statements and also introduces you to the attendees since this is the first interaction you will have with them.
The breakout session gives you a more relaxed environment, but I firmly believe that the energy that the trainer brings to the room is what you can expect back from the participants. If you are nervous, rushing, quiet, or low-energy, the participants will match you. You need to have fun, so participants can feel that you are accessible, allowing them to put forward their queries for your professional inputs.
While it might be nice to spend your interactive time talking about your personal experiences, it will be much more beneficial for your attendees if the interaction is applicable to their current roles and if what they learn or take away is actionable to them. Please do remember that participants are looking for innovative solutions to real challenges that they face in their work.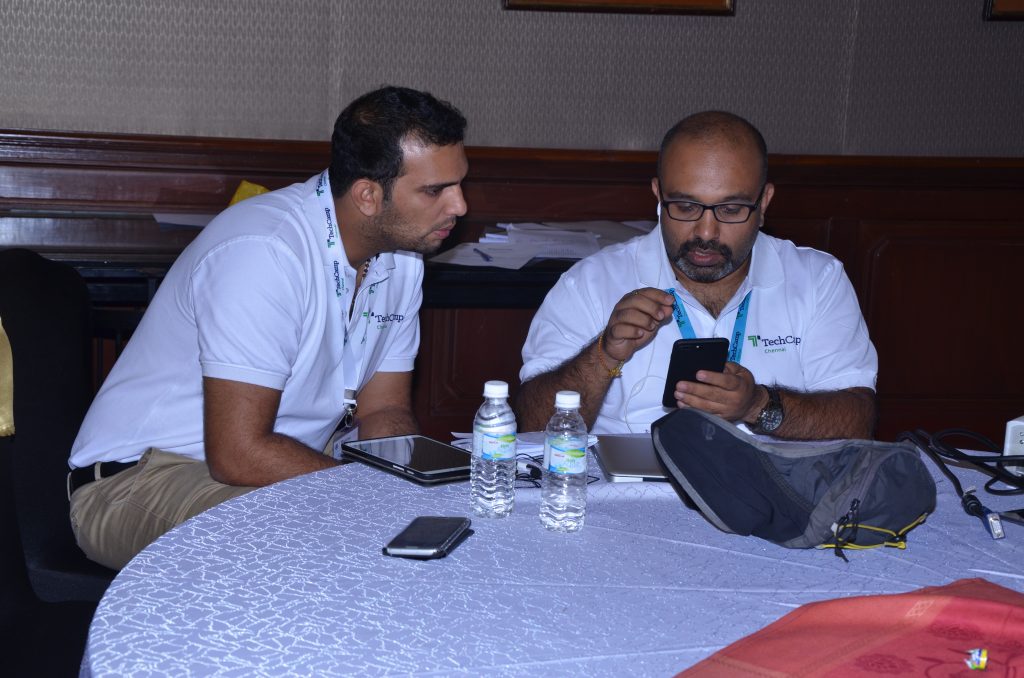 I can't advise enough the importance for finding ways to include a variety of participant engagement styles – from individual journaling to small group breakouts to whole group discussions – whichever is best to deliver your session content. I found that the participants, while in their own groups, were able to bring in their own individual perspective to the issues being discussed which added to the overall learning of the other participants as well. It was fascinating to witness through the participants how each country, city, and culture can have its own point of view to bring about novel solutions.

Don't miss out on the networking time during lunch and coffee breaks, as I found after the session that so many of the participants came to me with their individual queries. It's so satisfying to see that the participants are accepting your ideas and would be trying them out in live environments.
I was so glad to be part of such an event that fills in the void created by a lack of initiatives and forums focused on helping young change-makers gain more access to new media opportunities. My interactions with the fellow trainers as well as participants were thought provoking and very exciting, which left me thinking of new opportunities and possible collaborations.
I would like to thank the United States Department of State and Global India Fund for putting together TechCamp events which are fully immersive, invigorating, and beneficial for participants as well as trainers.
Visit Nishant Pagare's Trainer Profile to learn more about his work.