Trainer Bios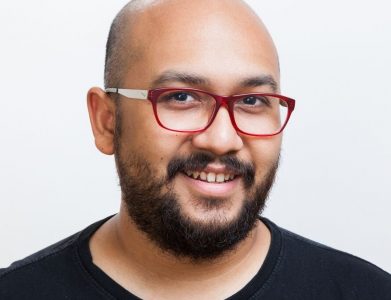 Arief Aziz
Country Director Change.Org Indonesia
Arief Aziz is the Country Director of Change.org Indonesia, a social enterprise and digital platform facilitating individuals and organizations to start, mobilize, and win social campaigns through online petition. Issues range from environment, anti-corruption, to sports and music. In Indonesia they've seen our users win campaigns to restore voting rights, rights of the disabled community, and save forests. Change.org Indonesia is a part of Change.org International, a global network used by over 150 million users in 196 countries, with offices in over 18 countries. Arief is also a co-founder of TEDxJakarta, an independently organized TED event, dedicated to ideas worth spreading. He is a graduate of the Faculty of Computer Science, Universitas Indonesia.
---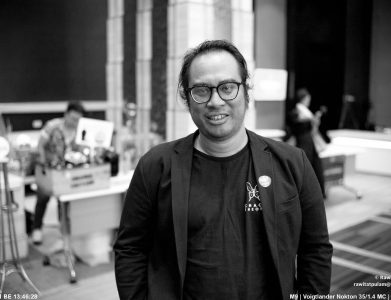 Molek Chakard Chalayut
Head of Strategy Phoinikas Co., Ltd
Molek Chakard Chalayut is an integrated brand marketer with a passion for marketing-communications from a 360° perspective and for making brand culture. He has been working in the communications industry, both online and offline, and in digital marketing for seven years. He has experience in marketing tools development and digital marketing research. His works apply the combination of traditional research and digital research in order to establish consumer insight to create the most effective campaign. He has also worked in branding, strategic planning, acquisition, crisis management and development, and has brought increased profitability and brand awareness to a wide range of Government and NGO clients, and professional products. As a Head of Strategy at Phoinikas, he provides deep insight into internal and external factors affecting the client's business, marketing, traditional, new media and digital presence, and defines the opportunity space for traditional, new media and digital, as well as the vision, strategic framework, and specific solutions required to deliver against identified business challenges, consumer needs, and specific business goals. He is a visionary leader who "connects the dots" around business and consumer insights, and articulates traditional, new media and digital concepts and solutions in a clear and compelling way to clients. This highly collaborative role interfaces heavily with internal team members and client contacts throughout the strategy development process as well as execution. Chakard is also a columnist for the MarketingOops website regarding marketing trends, marketing insight and marketing technique.
---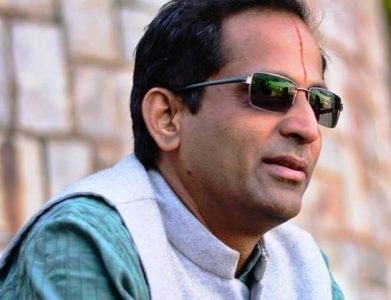 Vijayaraghavan Chariar
Chairman Ekam Eco Solutions
Professor Vijayaraghavan M Chariar is a faculty member at the Indian Institute of Technology, Delhi. Prof. Chariar's basic training is in experimental materials science. Over the last two decades, he has worked on diverse areas such as Ecological Sanitation, Appropriate Housing, Design for Sustainability, Traditional Knowledge Systems, and Joyous Leadership. Prof. Chariar uses an experiential and learner-centred approach in his pedagogy. He has inspired a large number of students to achieve their highest innate potential, several of whom have taken to entrepreneurship in the social sector. For his innovative pedagogy, Prof. Chariar was awarded the Teaching Excellence Award by IIT Delhi in 2011. Prof. Chariar taught and researched at Arizona State University as a Fulbrighter in 2012-2013. He is author of several patents, publications, technical manuals and design registrations on innovative technologies. Prof. Chariar serves as Chairman of the IIT Delhi's much awarded sanitation start up Ekam Eco Solutions and also mentors several startups. He has been a sought after invited speaker by diverse academic, volunteering and corporate institutions on topics including sustainability, startups and self-discovery.
---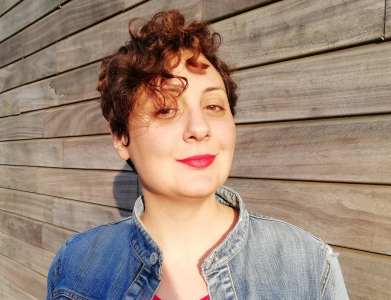 Ines Cheniour
Consultant in Design Thinking & Communication Strategy | Founder, COMMITT Consulting
Ines Cheniour is a Tunisian social entrepreneur. She is the founder of COMMITT consulting and works as a consultant in design thinking and communication strategy. After spending 10 years in Canada, studying graphic design and working for Laval University as an information program officer, she decided to go back to Tunisia, and invest her energy in social innovation by working with youth, women and Tunisian civil society through training and coaching in communication strategy, social leadership and entrepreneurship. Ines worked with NGOs like British Council, UNDP, GIZ and many other local social initiatives. Her main work focuses on helping youth and women to develop their self leadership and social leadership skills.
---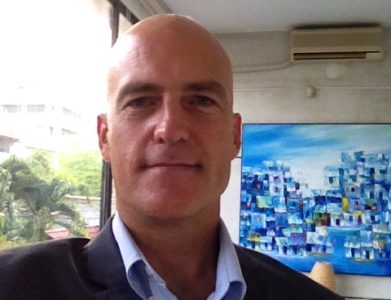 Silas Everett
M.A. Candidate (Information and Data Science) Berkeley University
Silas Everett M.A. Candidate, Data Science, University of California, Berkeley, School of Information Silas Everett has worked in international development for over twenty years including the Balkans, South Caucasus, Mongolia, and over 10 years in South and South East Asia. He has designed, managed and represented a range of multi-year programs in the areas of community policing, legal aid, peace and reconciliation, civil society strengthening, local governance and access to employment information. A specific area of interest for him is exploring social media to gain insight on what matters to different groups of people and to amplify public opinion on pressing civic issues. He is currently a student at U.C. Berkeley School of Information in the Masters of Information and Data Science program. He holds a masters in law and diplomacy from the Fletcher School of Law and Diplomacy at Tufts University.
---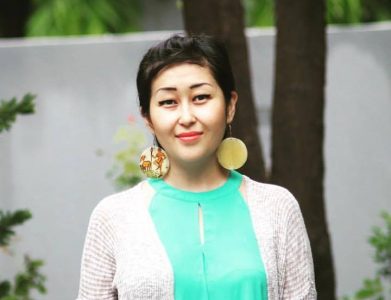 Aigerim Khafizova
Co-Founder The LinchPin Effect
Aigerim Khafizova is a co-founder of LinchPin Effect, education startup with a mission to empower the youth of Eurasia with skills and prepare for successful career. She is an e-learning designer and a Fulbright Fellow from Kazakhstan passionate about education technology and youth empowerment.
Aigerim has more than five years of experience in higher education, youth employment, and professional development. She has worked designing youth employment and professional development programs in Kazakhstan, conducted international learning research at the leading e-learning platform Udemy in the U.S., was an entrepreneur in residence at Pathbrite in San Francisco, and volunteered for a social entrepreneurial organization in Peru.
Prior to LinchPin Effect, Aigerim worked at Amal Academy in Lahore, Pakistan as a Global Academic Fellow. Since she joined Amal, together with a curriculum development team she has assisted in the transition of current Career Prep Fellowship into a blended model to scale number of fellowships, has been involved in marketing campaign to outreach potential learners, and alumni community building.
Aigerim is a Global Shaper, initiative of World Economic Forum, co-organizer of Global Entrepreneurship Week in Kazakhstan, as well as the co-founder of Cafe Scientifique and One Salon in Kazakhstan. She holds MS in Education Administration and Policy Studies from State University of New York at Albany and BSS in International Relations from KIMEP University
---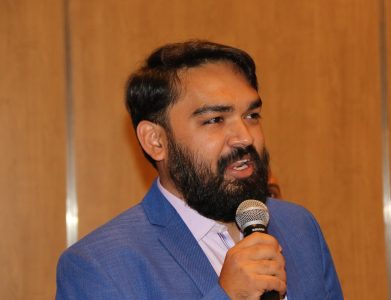 Harish Kotra
Cofounder Fests.info
Meet Harish, the Platforms & Community Lead for AngelHack, a global company dedicated to Developer Relations and building diverse communities of change makers and innovators worldwide. With his expertise, Harish has helped run some of the best hackathons and developer competitions globally, providing opportunities for developers to showcase their skills and ideas.
During his spare time, Harish helps entrepreneurs build and automate anything without coding. He is passionate about technology and believes in empowering individuals to bring their own ideas to life. So, if you want to know more about technology and how to not be intimidated by it, Harish is the person to hit up.
---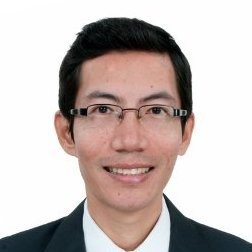 Natharoun Ngo
Director The Center for Khmer Studies
Natharoun Ngo joined the Center for Khmer Studies (CKS) as their country director in 2017. CKS is an independent research center focusing on Cambodia and mainland Southeast Asia (CKS was the organizer of TechCamp Cambodia in 2016). He has served the non-profit sector in Asia since 2005, working with Doctors without Borders and then The United Nations Development Program in Cambodia as Head of Programs.  art of his role was to support innovative ICT projects aiming to solve development issues).
Prior to that, he worked for business consulting firms in Europe and the United States (Ernst and Young Consulting, Cap Gemini) from 2000 to 2005 on large business transformation projects.
He holds an MBA from Paris XII University (1999), and an MPA from the Harvard Kennedy School (2015). He is a member of the Asia Society/Asia 21st Young Leaders fellowship (2013). He also serves as an advisor to the board of Platform-Invest in Impact, an organization that intermediates global investors, development agencies, and impact projects in Asia.
---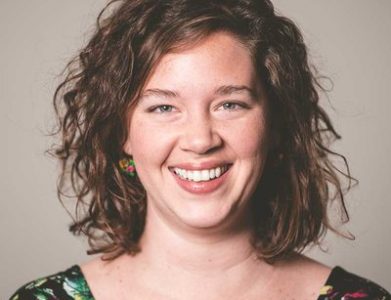 Katie Parsons
Vice President 270 Strategies
Katie Parsons is a Vice President at 270 Strategies who specializes in international initiatives and projects that address complex global issues. During her time with 270, she has been a senior advisor to candidates, political parties and issue-based organizations in West and East Europe, the Levant, Africa and North America, and to corporations with a global reach. She has lived and worked extensively in eleven countries across four continents.
Before joining 270 Strategies, Katie was Assistant Program Director at The Climate Reality Project, founded by former Vice President Al Gore, where she developed unified programming for more than 3,500 Climate Leaders living in 97 countries. Prior to that, she was Director of Strategic Projects for the Repower America campaign, an effort to pass climate legislation during the early years of the Obama administration. Katie was a Field Organizer and Regional GOTV Director for President Obama's 2008 campaign.
Katie serves on the board of the European Institute of Democratic Participation based in the Netherlands. She is also a co-founder and advisory committee member of the Tocqueville Civil Society Challenge, a student innovation challenge for graduate and undergraduate students in France. She is a YP Ambassador for the Chicago Council on Global Affairs, and is proud to mentor the next generation of women leaders through the University of Chicago Women in Public Service Project.
Katie holds a masters degree in International Public Management from Sciences Po Paris, with a specialization in European and Russian political affairs. She earned her bachelor's degree in Public Policy Studies from the University of Chicago.
---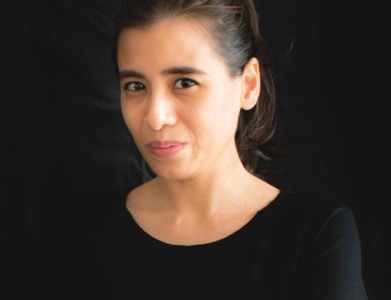 Traon (Tae) Pongsopon
Freelance Project Manager
Traon (Tae) Pongsopon has been freelancing since 2017 for various social development organizations, including local and international non-profit organizations, corporations and think tanks, as a project manager, facilitator, and translator, while also working as food illustrator and a chef!  Tae's work has focused on social, cultural and local community development, women and youth empowerment, human rights and democracy advocacy, education, social entrepreneurship, food security and sustainability, technology and ICT development in Mekong sub-region countries, and more.
Tae has been on the organizing team for the Mekong ICT Camp and BarCamp Bangkok since 2012. From 2013 to 2016, she served as a program officer for The Friedrich Naumann Foundation for Freedom's Thailand project. In this capacity, she was part of a team responsible for creating, implementing and promoting educational tools (SIM Democracy board game and Rights Cards game), youth platforms (Dream Thailand) and public forums across Thailand and abroad. She represented the organization at various regional and global events, including as a speaker on the 'Dream Thailand' project at the World Forum for Democracy 2015 in Strasbourg, France. world forum democracy Lab:11 (Dream Thailand) When dreams come true (an example from Thailand)
Tae received a B.A. in Psychology, awarded with First Class Honours, from Calcutta University in India in 2012.  Her degree and five years of professional experience have made Tae a leader in industrial-organizational, consumer, educational and developmental psychology. She also specializes in the design, implementation, promotion and evaluation of projects and workshops.
---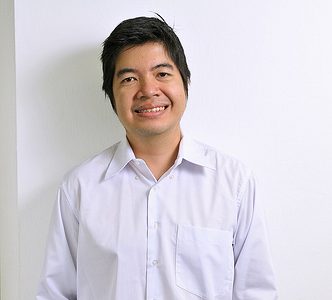 Klaikong Vaidhyakarn
Director SocialTech
Klaikong Vaidhyakarn, the Director of SocialTech, has worked on information technology and digital media for more than 20 years. Klaikong has organized many technology camps for young people. In 2006, he started the Mekong ICT Camp Project, through the Thai Fund Foundation. This program has organized several regional technology programs focusing on young people in Cambodia, Lao, Myanmar and Vietnam, and bringing together civil society organizations and journalists to explore low-cost technology solutions. He has pioneered the focus on open data in Thailand, as a vehicle for unlocking many social problems through genuine open government information. SocialTech has partnered with many civil society organizations in Thailand. They provide space for new generations to work in social technology, and Klaikong has mentored many Thai technology social entrepreneurs including OpenDream and Boonmee Lab. In the past five years, SocialTech has been supporting government efforts to make public data more transparent, in partnership with the Electronic Government Agency.
---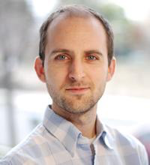 Josh Woodard
Regional ICT & Digital Finance Advisor FHI 360
Josh has over ten years of experience in the international development space, primarily focused on helping people use ICT more effectively to achieve development outcomes. He is currently based in Bangkok from where he works on a number of different activities across Asia. Among those activities, he oversees a $6 million investment from USAID to support the digitization of merchant payments for low-income consumers in India. He also leads a grant from the Rockefeller Foundation to identify and support the scale up of high potential digital technologies for positively impacting resilience outcomes.
He previously oversaw an effort in Bangladesh that helped to expand uptake of digital financial services in agricultural value chains, which resulted in the digitization of more than $2.7 million in financial services, including payments and credit. He also served as a key technical expert with the FAO and ITU to develop a National e-Agriculture Strategy guide, which he has helped the governments of Sri Lanka and Bhutan to implement. Josh is also the author of a soon-to-be-published module in the World Bank's ICT for Agriculture e-Sourcebook on 'Using ICT for Remote Sensing, Crowdsourcing, and Big Data to Unlock the Potential of Agricultural Data.' He previously led USAID's FACET project from 2009-2013, which focused on promoting the uptake of ICT in agriculture projects across sub-Saharan Africa. He is the author of numerous toolkits on using technology for development, including one on low-cost video specifically, and has conducted trainings on using technology, such as video, for hundreds of people across more than 10 countries globally.
---