Trainer Bios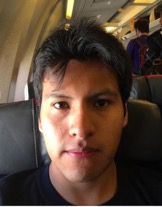 Dennis Ariel Ruiz Vasquez
DevOps engineer
Dennis Ariel Ruiz Vasquez is a DevOps engineer trained at the Pedro Domingo Murillo Industrial School in La Paz Bolivia. I work for 10 years in different technological and digital areas ranging from FullStack Developer, mobile application development and server maintenance to analysis of compromised and / or violated systems.
Its main area of ​​study is the integration of security tests of web applications, servers, and network with the development and continuous deployment of software.
---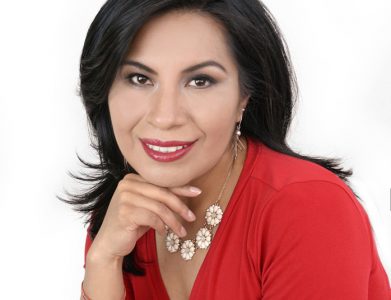 Allison Silva
PLEI Leadership, Entrepreneurship and Innovation Program
Allison Silva was a Fellow of the International Visitor Leadership Program (IVLP) of the United States Department of State. Within the scope of entrepreneurship, technology, and education she participated in the Workshop of Social Entrepreneurs of INCAE – VIVA, Costa Rica. She also participated in Leading Education of the FormarHub network. She was a Fellow of the Global Competitiveness Leadership Program at Georgetown University.
She currently directs the "PLEI Leadership, Entrepreneurship and Innovation Program" and directs the "2 Day Bolivia Emprende" workshops with a focus on the use of technological tools. To date more than 450 entrepreneurs have been trained. She has led the Global Leadership and Competitiveness Program with coverage in La Paz and Santa Cruz, has graduated 250 young Bolivian leaders.
Former columnist of the Semanario Nueva Economía, she was part of different panels of jury in different competitions related to experimental and technological startups in Bolivia. Exhibitor in topics related to the creation and execution of digital marketing strategies, technology, and business management tools for entrepreneurs.
Invited as an advisor to national and international events as an adviser, facilitator, mentor, and speaker on topics of technology, gender, education, and entrepreneurship.
---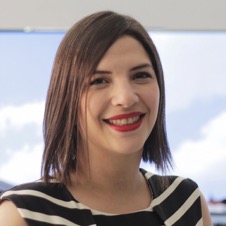 Claudia Olmedo
Graphic designer and entrepreneur Monstruo Innovation
Graphic designer and entrepreneur in the area of ​​digital technology. She is the founder and director of MONSTRUO INNOVATION, the first company in El Salvador for technology-based innovation, which uses interactive content and strategic management of user data, as a tool for creating disruptive solutions in the area of ​​social innovation, environmental projects, and business. In addition, Claudia participates in several activities focused on motivating more women to excel in the development of technology.
MONSTRUO INNOVATION is dedicated to creating innovative and dynamic user experiences that involve the development of software and hardware. This allows companies and institutions to create interactive experiences and gather information useful for decision making.
Claudia has experience as a developer of innovation projects and New Media at Neo Advertising in Spain. She has a Master's degree in Design and Management of Expositive Projects, post-graduate degree in Digital Video, and a postgraduate degree in Creativity, Innovation, Management and Interdisciplinary Activities, Spain.
---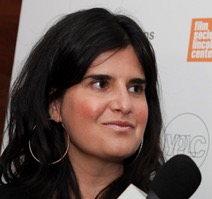 Christine L. Mendoza
Cineasta y Educadora Audiovisual / Fundadora y Directora Ejecutiva CLM Education
Christine L. Mendoza tiene más de dos décadas de experiencia en educación de conocimientos visual y producción de medios de comunicación. Aún siendo una adolescente, Christine produjo dos películas premiadas con el Educational Video Center. Desde entonces, ha publicado varios artículos y capítulos de libros y ha trabajado en la enseñanza de cine en instituciones locales en Nueva York como el Museo de Arte Moderno, El Centro de Videos Educativos, la Universidad de Nueva York y la Universidad de Colombia. También ha trabajado internacionalmente utilizando el cine como herramienta educativa en Finlandia, India, Irán, Irlanda del Norte, Sudáfrica, España, Bolivia y Peru. Christine está dedicada a su comunidad y ha trabajado con múltiples organizaciones de justicia social, incluida la Coalición por los Derechos de los Inmigrantes de Manhattan del Norte, trabajando en campañas cívicas para y con latinos para convertirse en ciudadanos estadounidenses, comprender la dinámica de las iniciativas de violencia doméstica y dejar de fumar. Christine L. Mendoza recibió su Maestría del Programa Comparativo de Conflictos Étnicos en la Universidad de Queens en Belfast y se graduó Magna Cum Laude con una licenciatura en Estudios de Medios de Hunter College en Nueva York. Actualmente es autora de su primer libro sobre "Crecer en los medios juveniles", forma parte de la Junta Directiva del Centro Internacional de Películas para Niños y Jóvenes, el Centro de Video Educativo y es miembro del Comité de Coleccionistas Contemporáneos del Museo de Barrio en Harlem, Nueva York. Christine era la Directora de Educación en Film en Lincoln Center y actualmente es el Director de Desarrollo y Programas de la Coalición por los Derechos de los Inmigrantes del Norte de Manhattan y la Fundadora y Directora Ejecutiva de CLM Education una empresa de servicios educativos centrada en la experiencia del latinx población.
---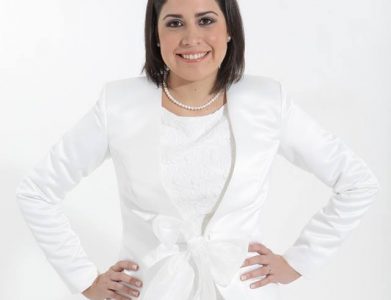 Bruna Romero-Melgar
Executive Director Girls in Tech
Bruna Romero-Melgar is a global citizen dedicated to gender equality and the empowerment of women in entrepreneurship, technology, and STEM. Multilingual and a geek. Executive Director of Girls in Tech Bolivia, which in its first quarter of operations has 5000 followers in social networks, 500 members, and more than 100 beneficiaries within its first 10 workshops and is about to launch the first female coworking in Bolivia. MSc. Economics with a focus on Development Economics and a minor in Gender Relations in International Development at the University of Illinois at Urbana-Champaign, MBA in International Business at the Gabriela Mistral University in Santiago de Chile, and Diploma in Higher Education and Technology at Gabriel University Rene Moreno in Santa Cruz, Bolivia. Further studies of Innovation at Massachusetts Institute of Technology, Women's Leadership at Georgetown University and Wirtschafts universität Wien. Recipient of the 2014 Marianne & Peter Kilby Scholarship for Summer Research in Latin America and 2015-2016 American Association of University Women's AAUW International Scholarship for Doctoral Studies.
She has worked for UN Women, the Inter-American Development Bank, Save the Children, UNOG, and the Ministry of Foreign Affairs of Bolivia. She has been Dean of the Department of Economic Sciences and Administration of UPFT and professor at the University of Illinois at Urbana-Champaign, Warsaw University, and Gabriela Mistral University. She has publications at the United Nations and the Center for Latin American and Caribbean Studies at UIUC. She is a conscientious citizen and has been an active volunteer at YWCA, Rotary, PeaceJam, and the Arkansas Women's Foundation.
---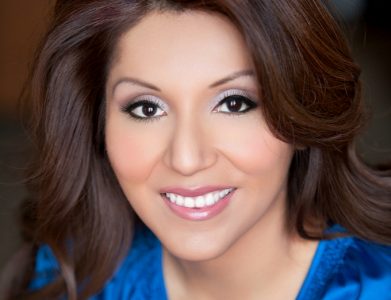 Cynthia Hellen
Founder and CEO SMPLCT Lab
Cynthia Hellen is recognized worldwide as a businesswoman, producer / director, and technologist.
Hellen is the founder and CEO of SMPLCT Lab (pronounced "simplicity lab") a New York-based design laboratory that creates sustainable products, services, and experiences for people and the planet. The mission of SMPLCT Lab is to improve life, build communities, and protect the environment. Hellen regularly gives keynote speeches and host workshops to conferences, corporations, universities, nonprofits, and community groups on women entrepreneurs, "frugal" innovation, and startups. In 2017, she was honored with the "Mayor's Award for Outstanding Civic Contribution" for her work as a businesswoman and technology. In 2016, she was honored with the "Phenomenal Women Award" by Baruch College for her leadership and commitment as an entrepreneur. In 2015, she was awarded The Coaching Fellowship for being an outstanding young leader. In 2014, Hellen became the chapter leader of the New York Women Social Entrepreneurs (NYWSE), a non-profit organization that promotes young women entrepreneurs social. In 2013, she became an "Expert Speaker" of the United States Department of State where she travels around the world working with local communities. 2012, she became the recipient of a "Bloomberg Businessweek and Sandbox Network Fellowship" for empowering women in a remarkable way. His work has been shaped nationally and internationally. She is a mentor at Columbia University, Athena Center for Leadership Studies at Barnard College, Harvard University, and Harvard Business School. Cynthia is an active volunteer at Project Sunshine, a nonprofit organization that creates fun activities for children living with medical problems.
---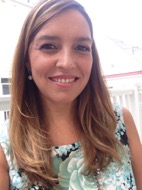 Kyra Hamann
Oxfam
Expert in the use of technology and ICTs, she has advised various public and private organizations in the use of digital tools, including the U.S. Department of State and the Smithsonian Institution. She currently serves as Regional Advisor for Oxfam in digital issues for Latin America and the Caribbean.
---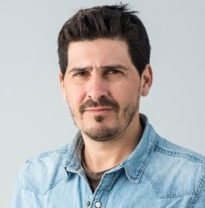 Nicolas Bañados
Beatmap
Has more than 10 years of experience creating and producing 3D projects, digital content, and video for advertising, architecture, engineering, mining, energy, medicine, and others. With studies in art and industrial design, Nicolas can easily move between the conceptual / creative world to production. Additionally has developed a series of skills that allow you to use various tools to create solutions for your clients. This includes 2D and 3D animation, hyper-alism in 3d, synthesis image, video, and photography. His multidisciplinary experience allows him to handle creative teams in an environment of complex digital material production.
---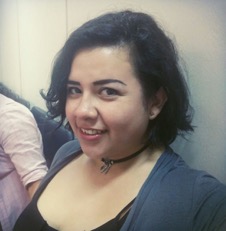 Raisa Valda Ampuero
Social Media Strategist Connaxis SRL
Passionate about the impact of new technologies, data, and social networks in the social field.  Social Media Strategist, 7+ years of experience. 2016 School of Data Fellow, with a focus on gender. #OpenData activist and co-founder of Bolivian data-based projects: "How Many More" and "Do not Let It Talk To You." Social media strategist of the digital platform "La Pública" project promoted by Hivos that opens and manages spaces for active citizenship through social networks and outside them.
Also, partner in Connaxis SRL, a digital consulting company that provides solutions to measure and online support to customers around the world in digital consulting, Internet Marketing, Design and Development of cloud solutions and technical support. Coordinator of logistics in the most inclusive and more participatory digital space meetings in Bolivia "Conectándonos I – II," funded by Global Voices and Hivos, in which indigenous communities, LGBT groups, women's associations, and others participated; Co organized the first meeting of the training in the use of digital tools for Bolivian teachers "Training of Trainers," funded by the San Agustín Foundation.
She worked as a Community Manager in the "SerBolivianoEs" campaign run by UNDP in Bolivia, the first Bolivian digital campaign.
---