Trainer Bios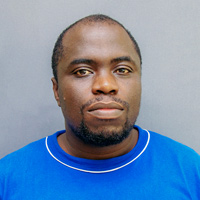 Dickson Ukang'a
Director Ona Kenya Limited
Dickson Ukang'a is a Director at Ona Kenya Limited and helps head up Ona's global engineering team. Previously, he worked at the Modi Research Group at Columbia University where he helped lead the development of Formhub. Before this, he was the core developer and initial field implementor of ChildCount+ – a community based SMS health system used to track 100,000 kids in 10 countries. Dickson was also involved in the development of the Safaricom IPO Platform.
---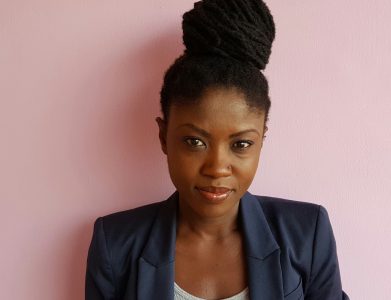 Sandister Tei
Multimedia Journalist Citi FM
Sandister Tei is currently a multimedia journalist at Citi FM whose work spans video journalism and creating visual stories from radio content. She is also head of social media and the representative of the Ghanaian group of Wikipedians. She has worked with AJ+/Al Jazeera and Multimedia Group Limited.
---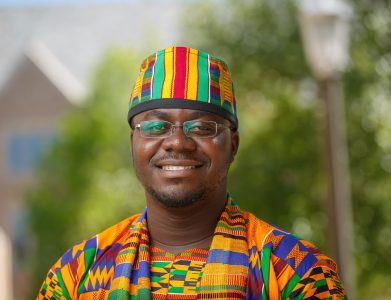 Raindolf Owusu
Entrepreneur and Software Developer
Raindolf Owusu is a Ghanaian born Entrepreneur and Software Developer with a proven track record of successful projects. His software projects include deploying Africa's first web browser called Anansi web Browser, and Anansipedia an educative platform. His most recent project is called Bisa which means ask in twi. Bisa is a mobile application that allows users to ask doctors questions, guidelines, information and tips for managing their health. He was won many awards and accolades from Ghana and beyond. He was dubbed the "Mark Zuckerburg" of Accra by Forbes Africa magazine in 2012. He is a 2015 Mandela Washington Fellow. He was also listed in Forbes Africa 30 under 30 Africa's most promising entrepreneurs in 2015 and New African Magazine named him one of 100 Most Influential Africans in 2015. He also received the prestigious Junior Chamber International's ten most outstanding young persons award in Ghana. 
---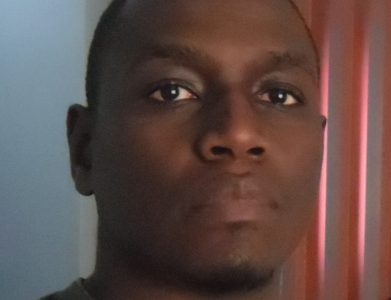 Jason Mule
Software Developer Ushahidi
Jason Mule is a software developer working with Ushahidi to create the next version of its report gathering tool. Previously, he worked in the telecom industry where he worked with various teams to develop SMS applications that enhanced the user experience on feature phones. Jason is a fan of open source tools that make the process of collecting and analysing information fun!
---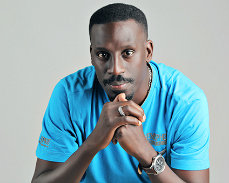 Cyrus Kawalya
Founder Vision-I
Cyrus Kawalya is a renowned visual development artist and strategist with a deep passion for film and photography for social change. For the last 10 years, he has been working professionally as a freelance photographer and filmmaker with a number of high profile development agencies including the World Bank, US Mission Kampala, British Council, and British High Commission in Uganda, UNFPA, GIZ, War Child UK, M.T.V Base and African Woman Magazine among others. Cyrus is the founder of Vision-I a multimedia organization that uses the tools of film, photography and design for social advocacy and he has been serving as the President of the Young African Leader's Initiative (YALI) Uganda Chapter. During this time he has successfully led and designed a number of programs which have included the U-LEAD (Leadership Empowered to Advocate for development) held in 5 regions of Uganda at various Universities and a country wide campaign for peace towards Uganda's election dubbed I Pledge Peace 2016 which involved the creative arts as tool to deliver a message of peaceful electoral participation to Ugandans.
---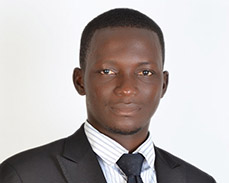 AKO Essan Emile
Managing Director Radio Arc-en-ciel
AKO Essan Emile has worked for the past four years as the managing director of Radio Arc-en-ciel, a community-based radio station in the populous urban area of Abobo in Côte d'Ivoire. Under his management, Radio Arc-en-ciel became known as the best community radio station of Côte d'Ivoire, and in 2014 won a UNICEF competition on mother-and-child wellbeing. In June 2015 AKO participated in the Mandela Washington Fellowship for Young African Leaders Initiatives at Rutgers, the State University of New Jersey. Prior to the October 2015 Presidential elections in Côte d'Ivoire, AKO worked with his radio team to promote Free and Fair Elections through Public Radio Shows, street interviews and live  radio programs in Ivorian local languages. These initiatives were supported by the USAID's Office for Transition Initiatives. The elections were non-violent, Free and Fair in Abobo according to all the observer missions. AKO holds a Master's degree in English Linguistics, and further certification in sustainable development, advocacy and community-based development approaches. Currently, he is working toward setting up a Youth-focused Radio Station that will seek to empower and motivate young people for sustainable changes.
---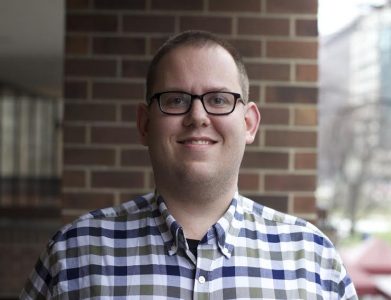 Ben Dotson
Deputy Digital Director EMILY's List
Ben Dotson is a veteran digital strategist with experience working for advocacy efforts, electoral campaigns, and in government. Currently, he is the Deputy Digital Director at EMILY's List, an organization that elects pro-choice Democratic women to office across the United States. Previously, he was a senior digital strategist at the Smoot Tewes Group, where he led the firm's work in digital organizing, digital advertising, and email strategy.
---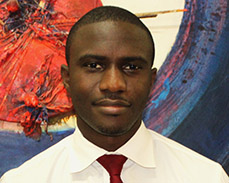 Karamokho Badiane
Digital Media Strategist and Social Impact Manager Nelam Services
Karamokho Badiane has over two years experience in the management of social impact projects. He is currently a digital media strategist and social impact manager at Nelam Services, recently awarded the prize of Best Digital Agency in Senegal. His major responsibilities are to design and implement campaigns and digital solutions aiming to help resolve social issues through innovation. He is also the co-founder of two Senegalese startups, Baobab Entrepreneurship (which improves the success-rate of young African entrepreneurs through ICT) and AIA, focusing on the management of cultural projects. Upon completion of the Fellowship, Karamokho plans to keep on building communities through digital channels in order to activate them to raise awareness and lobby activities. He also intends to create a platform to shed light on powerful stories from inspiring African doers.
---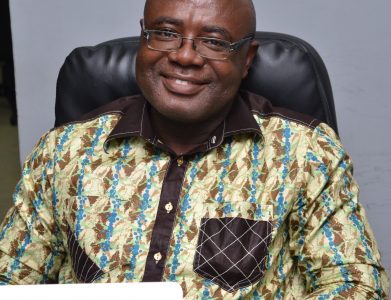 Kwami Ahiabenu, II
Director, Innovations www.penplusbytes.org
Kwami Ahiabenu, II is founder of www.penplusbytes.org, a non-profit organization that promotes journalistic innovation and good governance across Africa through the effective use of information communication technologies (ICT).  Under Kwami's leadership, the Institute established the African Elections Project, which seeks to enhance the ability of mainstream media and citizen journalists to harness the power of ICT technologies to provide timely, relevant, and impartial election coverage and analysis.  One of Ghana's foremost experts on information technology and democracy, Kwami has conducted numerous ICT trainings for African journalists and has written extensively on the political uses of information technology, including mobile phones and development, micro-­blogging, community radio, and social media.  He is also involved in accountability projects aimed at strengthening the media's monitoring role over the extractive sector in Liberia, Ghana, Tanzania and Uganda. Kwami has over 15 years of experience in Management, Marketing, New Media, Information and Communication Technologies (ICTs) and Development. He previously served as Executive Director of AITEC Ghana, as a board member of Ghana Information Network for Knowledge Sharing (GINKS), and as a Key Committee Member for the WSIS African Regional Meeting 2005.  Kwami is a Steve Biko and Foster Davies Fellow. He is co-­chair of the African Media Forum on Geospatial Information Systems (AMFGIS) under the auspices of the United Nations Commission for Africa (UNECA), and a Governing Council Member of the African University College of Communications. Kwami is a Reagan-­Fascell Democracy Fellow at the National Endowment for Democracy in Washington, D.C and holds an MBA degree. He currently writes a weekly column on technology and society for The Daily Graphic in Ghana.
---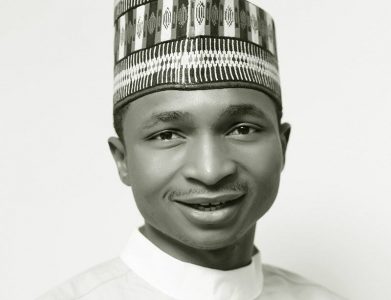 Hamzat Lawal
Chief Executive Connected Development [CODE]
Hamzat Lawal (Hamzy!) is an activist who has successfully led grassroots campaigns in over 40 African countries with over nine years experience in the non-profit sector and specializes in practical issues associated with Climate Change, Open Data, advocacy campaigns and development policies as it affects rural communities.  Hamzy is also the Co-Founder of Follow The Money, a Pan-African grassroots data-driven movement, and leads a team of technology- and innovation-driven campaigners to amplify the voices of marginalized communities in promoting accountability as it affects utilization of public funds focusing on specific communities across Africa.  He is currently the Chief Executive of Connected Development [CODE] and sits on the Executive Board of the largest Youth Movement in Africa, the African Youth Initiative on Climate Change (AYICC), advising on communications strategies and campaigns using technology tools in shaping and actualizing the Sustainable Development Goals (SDGs).
---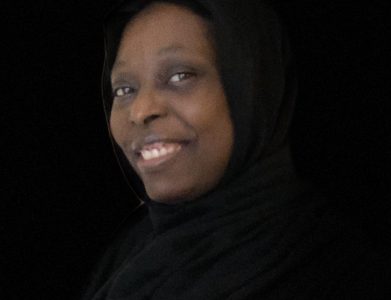 Jamila Fagge
Strategic Communications Specialist and Broadcast Journalist
Jamila Fagge is a multimedia journalist and seasoned expert on women's issues in Nigeria.  She has an exceptional record of success creating radio programming and social media campaigns for Hausa-speaking youth in Nigeria focused on issues critical to civil society development.  Jamila has built a successful career providing innovative media strategies and solutions that meet the unique challenges of Nigeria's political, cultural, media, and technology environments.
---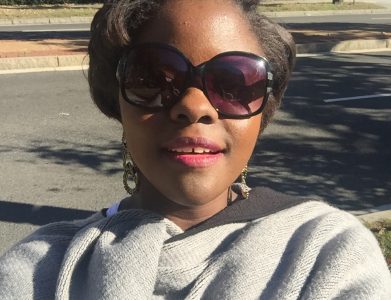 Fatu Ogwuche
New Media Consultant The Election Network
Fatu has five years experience in the public sector and electoral processes. She was the New Media Consultant at the Independent National Electoral Commission (INEC) where she was instrumental in project management, capacity development and developing strategies for sustaining citizen engagement with the Commission using new media. Fatu worked with African Elections Project (AEP) as a New Media Consultant in the 2012 Ghanaian elections, and coordinated an orientation of over forty volunteers from the Meltwater Entrepreneurial School of Technology (MEST), on the use of new media to monitor elections. Fatu played a significant role in planning the 2015 elections and she coordinated activities in the Commission's Situation Room on election days. Fatu is currently delving into the technology and elections field to explore how technology can improve electoral processes in Africa. Fatu is also a Mandela Washington Fellow.
---