Trainer Bios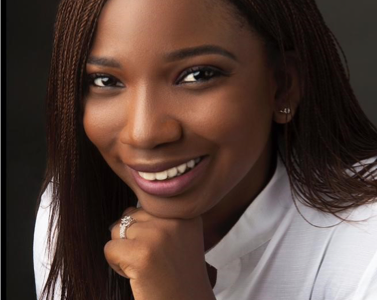 Abisoye Ajayi-Akinfolarin
Founder and CEO Pearls Africa
Abisoye Ajayi-Akinfolarin is a social impact entrepreneur who facilitates opportunities for vulnerable young girls in Nigeria through Pearls Africa – an NGO focused on promoting the cause and advancement of vulnerable young girls and women).  One of the initiatives of Pearls Africa is GirlsCoding, which equips, mentor, and coach girls from underserved communities in functional technology skills for the purpose of economic independence. Most of the beneficiaries are from the Slums, Correctional Center, Transit Homes and IDP Camps.  Girls who meet certain criteria are given internship opportunities with Technology Startups. 
Abisoye believes it's important for young girls to know how to be creative with technology and not just be delegated to being forever users and consumers of it, every young girl deserves to be technology-savvy: From learning the basic knowledge of how the computer works, to learning how to make good use of the Microsoft office suites, thereby making good powerpoint presentations, basic knowledge of programming language to enable them have an idea of how the website works and be able to build their own basic websites and apps.
Abisoye teaches young girls how to identify problems in their immediate environment and create technology solutions to them, thereby taking the girls from being mere users to creators of technology.  Abisoye believes through GirlsCoding, vulnerable young girls will have a voice and be economically empowered in the nearest future; through the series of trainings and exposure they receive. 
Abisoye has over 14 years experience in Information Technology Solutions Development and is an experienced, certified and qualified Information Technology Professional.  She is a Microsoft Certified Solutions Developer (MCSD) and Oracle Database Administrator (OCDBA), among others.  Abisoye is technology savvy and a data analyst with a passionate heart for change and a strong will to making it happen, and is one of the most powerful names in advocacy in Nigeria.  
Some of her many accolades include: Alumna of the U.S. Department of State-funded International Visitor Leadership Program (IVLP) – Education and Activism for Young Women track; Member of the United Nations Interagency Network on Youth Development (Youth4GenderEquality), New York; Member of the YALI Network, Washington D.C.; Youth Member of the Nigeria Economic Summit Group (NESG), Science and Technology Policy Commission; YTech100 Award recipient for contributions to the Nigerian Technology Space; YNaija Power List 2017 Honoree; HerNetwork Woman of the Year 2017 Awardee in the Technology Category; ELOY Social Entrepreneur of the Year 2017 Awardee; CNN Heroes 2018 Honoree; and BBC 100Women 2018 Honoree.  Abisoye's work has been published in several journals and articles in the United States, United Kingdom, Japan, Africa and Nigeria.
---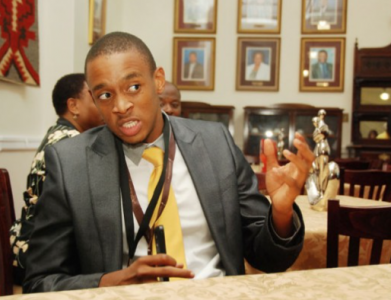 Hlanganani Gumbi
Member of Provincial Legislature KZN Provincial Legislature
Hlanganani has more than eight years' experience in politics and is currently a member of the provincial legislature in KwaZulu-Natal. He is spokesperson for Human Settlements and Sports and Recreation and is a former-elected city councilor in the eThekwini Municipality where he was also the Human Settlements Spokesperson and had a short time in the Economic Development Portfolio Committee. Hlanganani has worked extensively in various communication roles in the Democratic Alliance, the official political party to which he belongs, which is the official opposition. He has been an elections spokesperson, a former federal chairperson for training and development, and been in charge of the strategic markets campaign in his province. On returning from the Fellowship, he would like to begin a housing project focused on environmentally-friendly, sustainable, alternative housing materials and technologies, to change perceptions in society.
---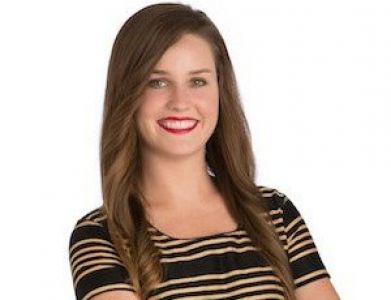 Maureen McCarty
Marketing Director Conservation International (CI)
Maureen McCarty is the Marketing Director at Conservation International (CI).
Building upon a strong foundation of science, partnership and field demonstration, Conservation International empowers societies to responsibly and sustainably care for nature, our global biodiversity, for the well-being of humanity.CI uses an innovative blend of science, policy and partnerships to protect the nature people rely on for food, fresh water, and livelihoods. Founded in 1987, CI works in more than 30 countries on six continents to ensure a healthy, prosperous planet that supports us all.
Prior to joining CI in May 2016, McCarty served as Deputy Director of Marketing at the Human Rights Campaign, the nation's largest LGBTQ civil rights organization, where she was a part of the team that orchestrated the organization's award-winning rapid response campaigns, including the viral #LoveWins hashtag.
---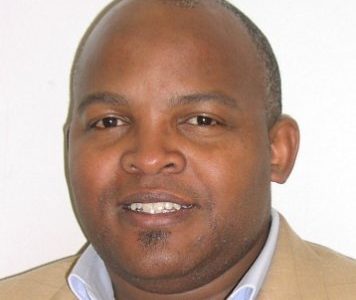 Franklin Huizies
Managing Director, DC Audio Monitor
Franklin is passionate about Community Radio, and how it can bring hope and be a catalyst of local development. In 1995, Franklin established a local radio station in Paarl. He co-founded Radio KC soon after. In 2005 he accepted an appointment as national Radio Stations Coordinator by the National Community Radio Forum of South Africa and became the CEO at the end of 2006. In 2010 Franklin started consulting work and was appointed by UNESCO on a community radio expert panel. He has contributed to the development of community radio in several African countries such as, South Africa, Mozambique, Namibia, Lesotho, Zimbabwe, and Kenya through training and capacity building. Franklin rejoined the Radio KC team in 2012 August as Board Member and was appointed Managing Director in July 2013. Currently, he is a Fellow with the Leadership Indaba Program at the School of Public Leadership at Stellenbosch University.
---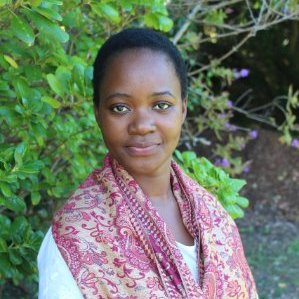 Emilar Vusche-Gandhi
Africa Policy Coordinator Association for Progressive Communications (APC)
Emilar Vushe – Gandhi leads the policy work in Africa for the Association for Progressive Communications (APC), an international network of organizations working with Information and Communications Technologies (ICT) to support social justice and development. Emilar iis devoted to ICT policy development and has over the years been engaged in expanding it from a multi-stakeholder approach at national and regional levels in Africa. She is a trainer and facilitator and has managed several projects that aim to contribute to policies that are guided by human rights and are in favour of the user. Prior to joining APC in 2009, Emilar worked as a researcher on media and human rights. She holds a Bachelor of Science in Information Science from the National University of Science and Technology.
---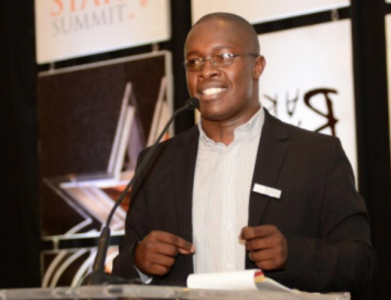 Edzai Conilias Zvobwo
Chief Genius MathsGenius Leadership Institute
Edzai is the Math Genius. He is a vibrant and knowledgeable mathematician, author, researcher and speaker specializing in mathematical thinking, innovation and problem solving. He is the 2014 South African and SADC winner of Women Empowerment in Education and Training awards. Edzai has worked as a high school Math Teacher, Business Analyst/Project Manager in the mobile payments industry. Today he contributes regularly to the solution of the math challenges facing South Africa through radio, television, social media and newspapers.
---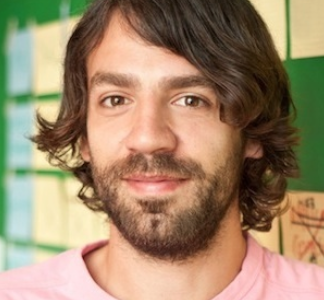 Alex Pitkin
COO & Product Owner FrontlineSMS
Alex joined the FrontlineSMS production team in Nairobi in January 2013 as the CTO. Alex runs all areas of the production team including product development, technical design and client-side consulting helping users new and old implement projects using the Frontline suite of apps. Before running SMS-driven projects with Frontline, he worked in the digital democracy space for over 9 years with experience in consultation & crowd sourcing web apps, viral marketing and varied use of digital tools to connect people with decision makers. As a lead producer and director of Delib (a UK-based digital democracy company), Pitkin built applications for many international public sector organisations including the UK central government (Cabinet Office, DECC, DH, TfL, BIS and more) and similarly in the US (Dept. of Homeland Security, White House).
---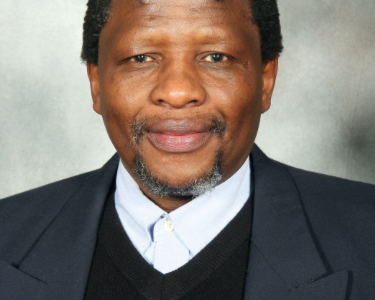 Dr. Matlotleng Matlou
Head Governance and Leadership Afrika Leadership Leadership Development Institute
Focused on finding creative and visual ways to share and promote information, including via cartoons and satire-based visual storytelling, Ntate Matlou has a deep history of marketing organizations and advocacy outreach. An expert on migration, he was born in South Africa in the 1950s and left the country early with his parents (who were involved in the decolonization and anti-Apartheid struggles) and siblings starting in Botswana, Tanzania, Ghana and then Nigeria. He lectured at the University of Liberia, and then proceeded to England for a doctorate, specializing on forced migration. He spent a year working for the UN High Commissioner for Refugees, Kenya, before returning to post-democratic South Africa in 1994. First working in the private sector for a brief period; then the Northern Cape Province as Adviser to the Premier and Director-General, including supporting local municipalities and improving their capacity for establishing and implementing development programs. He then spent a decade in the national public sector heading immigration and tourism. As part of life-long learning, he completed a BPhil in Knowledge Management with the University of Stellenbosch and presently works as a director of Excelsior Afrika Consulting; lectures part-time at the Institute of African Renaissance, University of South Africa and is Professor Leadership and Governance, Nobel International Business School, Accra Ghana. Furthermore, he is Head Governance and Leadership, Afrika Leadership Leadership Development Institute.
---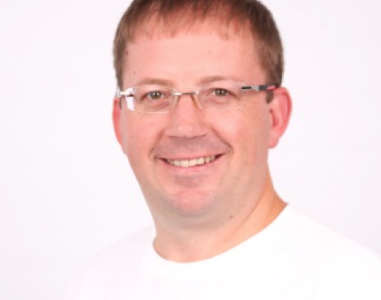 James Devine
Chief Information and Innovation Officer Project Isizwe
James is the Chief Information and Innovation Officer as well as one of the founding members at Project Isizwe, an NGO that is committed to rolling out Free WiFi in South Africa. James designs the innovation and technology providing Free WiFI to over 56,000 daily unique users at over 700 sites, which Project Isizwe believes will create a catalyst for improved education, economic development and social cohesion. He has worked his way through the IT ranks over 17 years, starting his career as a Computer Technician at Hattech Computer back in 1998. He has gained extensive experience in the telecommunications sector, including: – Solution Architect, VAS & Group IT Manager ( at iBurst), Professional Services Engineer ( at Systems Fusion SA), Senior Network and Security Specialist ( at Intekom / TelkomSA ), Help-desk Consultant / and Network Analyst (at FirstNet).
---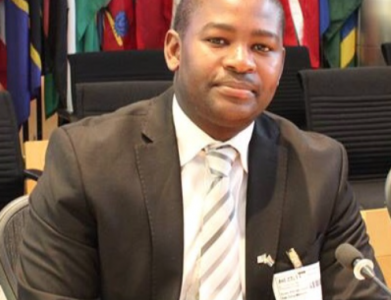 Percy Morapedi Koji
Head of Youth Development Afrika Leadership Development Institute
Percy is a 31-year old South African from the small town of Taung in the North West Province who is passionate about his country, its people and its future. He was awarded a scholarship by the European Union to complete a diploma in Intercultural Communications, Gender & Globalization at Fulda University in Germany where he graduated in 2012. Percy is passionate about serving the community and tackling South Africa's terrible education crisis. He values giving back those within his community so he has set out to build a community library in Taung. As the Head of Youth Development at Afrika Leadership Development Institute, Percy uses technology to address democracy, provide Training & Leadership programmes among youth and Professionals on various topics. He is currently the Chairperson of the Youth Council in Johannesburg and ward Committee Member with the City of Johannesburg. Percy is also a Mandela Washington Fellow.
---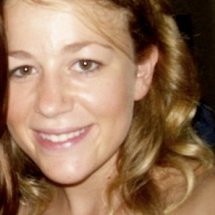 Jess Shorland
Product Manager Ushahidi
Jess is a product manager for Ushahidi, a platform that allows people to collect meaningful data, get the real-time pulse of any situation, respond to issues, and increase awareness through data visualizations. She studied game theory and war at the University of North Carolina at Chapel Hill, and moved to Nairobi shortly thereafter. She has worked with a start up incubator and seed fund, developed an alternative lending product for Kenyan businesses, and most recently led product at the pan-African online car marketplace Cheki.
---
Tara McMahon
Digital Creative Director Climate Action Campaign
Tara McMahon currently serves as the Digital Creative Director at Climate Action Campaign – a coalition of environmental organizations fighting for clean air protections and initiatives to address climate change. She develops digital content that helps drive the narrative across the environmental community on these issues. Previously she's worked with clients and campaigns to find creative ways to use digital media to connect directly with audiences and voters.
---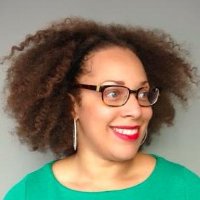 Aisha Satterwhite
Managing Director, DC Blue State Digital
Aisha leads the Washington, DC office of Blue State Digital, an agency that builds and mobilizes communities for the world's leading nonprofits, advocacy groups, brands and political candidates. For the past 20 years, Aisha has been working in the areas of digital strategy, technical project/product management, web development, online/offline advocacy, community engagement and traditional communications and messaging for nonprofits, associations, faith-based organizations and unions. Her passion for merging process, technology and advocacy is rooted in her grassroots organizing and political campaign work. She has used technology as a tool to win advocacy and political campaigns and supporters for local, national and global community engagements for The Africa Fund and The Ford Foundation, One Economy Corporation, Service Employees International Union, National Education Association, the Obama campaign and Human Rights Campaign.
---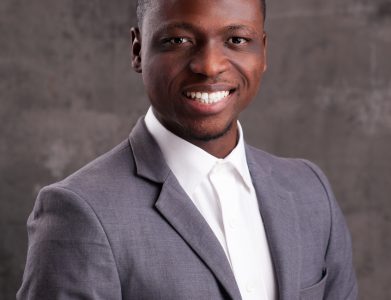 Adebayo Okeowo
Advocacy Coordinator Centre for Human Rights
Adebayo Okeowo is a human rights lawyer with vast experience working for African and international organizations including SERAC, Global Rights, Commonwealth Human Rights Initiative, and Global Integrity, amongst others.  He currently works as Advocacy Coordinator for the Centre for Human Rights based in Pretoria, South Africa and is a research fellow with the Center for Human Rights Science, Pittsburgh, United States.  As a lawyer, he has extensively used images and videos to bring attention to human rights issues and social justice problems, with some of his work earning him regional and international awards and recognition.  He has had his work featured in publications as well as exhibited in Ghana, Italy, Mauritius, South Africa and The Gambia.  He also gave a TED talk in 2017 on the TEDx Pretoria stage titled "Visually Disrupting Injustice."  Adebayo is part of the global team of Amnesty International's Digital Verification project which leverages technology to authenticate reports of human rights abuses with the aim of advancing accountability.  He holds an LL.M from the University of Pretoria and is also an alumnus of the International Institute of Human Rights, Strasbourg, France.
---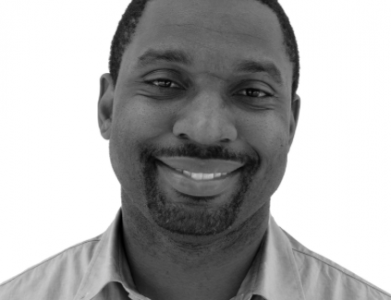 Emmanuel Etim
Lead Producer Refined Creative
Emmanuel has over 14 years of experience in the production of audio-visual media content and communications.
He is skilled at documenting a wide range of video concepts and as a result has contributed significantly to numerous publications, training videos and hands-on lectures in North America, Europe, Asia and Africa. Some of the current clients or partners for fact-based content include the Open Society Foundation, The Africa Channel, Oxfam Ghana, the US State Department, My Africa Is and the World Bank. In fiction based media, Emmanuel typically plays the role of a Producer or cinematographer. He is currently serving as an Associate Producer for season 2 of the hit web series- An African City.
---