Trainer Bios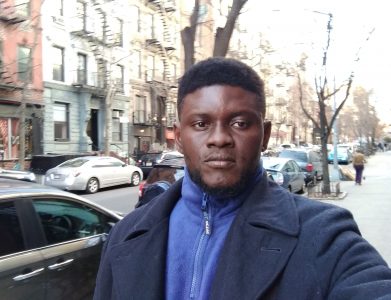 Blaise Aboh
Director Orodata Science & Civic-tech (OSC)
Blaise Aboh is a future tech architect exploring the impact of Automation and Artificial Intelligence in Data Analytics and Journalism.  He has developed several Conversational AI around finance, government and elections in order to demonstrate the immense gains of automation and AI.  As Lead Academy Trainer for Code for Nigeria, in two years, across major newsrooms he has trained over 600 reporters in over 250 newsroom trainings – which are over 700 hours when combined in topics such as Data Journalism, Investigative Reporting, Data Visualization and Geo Journalism.  As a program manager Blaise ideates, designs and implements high impact data-driven information communication projects (around Elections, Humanitarian Response, Insurgency, Cattle Herdsmen and Farmers Conflict) to address critical citizen and communal challenges.  He is highly experienced in graphical discovery and social behavioral analysis.  To enhance and balance government-citizen communications, Blaise has designed and implemented robust Information Education and Communication (IEC) programs to enable government build capability in communicating its own policies and programs, to further reinforce accountability and transparency.  Blaise's enthusiastic use of Quartz's Atlas to create more Africa-focused data visualizations, and his interest in training journalists and university students in Nigeria on how to use the tool won him the Quartz's Atlas for Africa Competition 2017 Award.  Blaise is a Code for Africa innovation fellow.  Blaise was also Leap Africa Social Innovation Fellow 2016.
---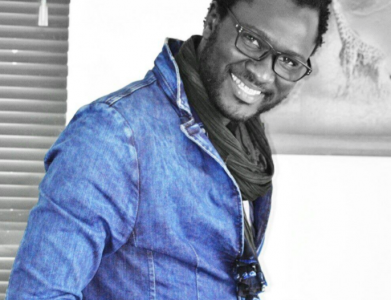 Cheikh Fall
Coordinator AFRICTIVISTES
Cheikh Fall, 35 years, is a web project manager, web developer and blogger living in Senegal. He is a prominent blogger and Cyberactivist who initiated the #SUNU2012 (an online participative democracy project. ) platform to promote the transparency of the country's presidential elections through media coverage and citizen reporting. He created the country's first youth citizen web portal en 2010 Ruepublique.net. He was nominated to the Prix Net Citoyen NETIZEN2013, organized by Google and Reporters without borders. In 2014, I was also nominated by the Deutsch Welle for the Best Of Online Activism. He initiated the League of African activists and bloggers, AFRICTIVISTES, which brings together people from the African continent and Diaspora who use the internet to act for democracy on the continent through four main areas of intervention: Transparency, Good Governance, Anti-Corruption and Participatory Democracy. It brings together more than 150 people across the African continent. Africtivistes.org, is a civic tech and lab project that uses social media and ICT to promote democracy in Africa with african Blogger and web activist. He use its knowledge in these three areas namely data journalism, digital security and privacy and digital investigation his work. He use their knowledge in these three areas namely data journalism, digital security and privacy and digital investigation in his work. He is a trainer on new media for journalists, communication specialists. He is the most influential blogger and web activist in west africa. My quote : "In some countries, the president is the strong man. He decide of all and for all. A president of the republic has much power. It would be a shame to choose him unwisely"
---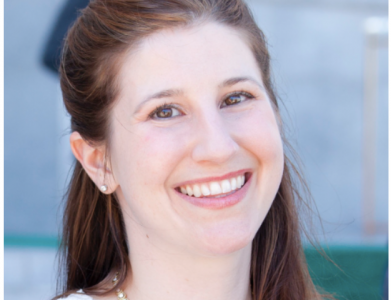 Peregrine Olander
Multimedia Producer and Photographer The American University of Paris
Peregrine Olander is a digital storyteller, filmmaker, and photographer who specializes in collaborative, multicultural projects and strategic content creation.  She has 10 years of experience creating media that bridge cultures and tell stories across the United States, Africa, Asia, and Europe.  Her particular interests are content strategy, as well as impact: empowering people of all ages to reflect upon the ubiquity of media creation and how the creative process impacts people on an individual level.  She also questions brand and self in the process of media creation.  In addition to being able to address the technicalities of video production, Peregrine focuses on how the process of content creation can be used to connect people while targeting key objectives such as civic engagement, capacity building, reinforcing community, and targeting rural communities.  Peregrine was the executive producer for the PEPFAR-funded Behavior Change Communications platform in the Democratic Republic of the Congo which culminated in a televisions series, "Rien Que La Verité," with between 3-5 million viewers per week.  Other highlights of this project, which ran from 2007-2010, include an album of original songs around the theme of HIV/AIDS education.  This album included collaboration of 13 top Congolese musicians,13 music videos, and an all-day concert for 30,000 people, featuring local and national NGO involvement.  During her time in the Congo, she also produced and co-directed three music videos raising awareness about gender-based violence as part of a U.S. Department of State initiative.  This project included a week-long workshop with American poet Toni Blackman, a group of Congolese musicians, and dancers.  In addition to her non-profit work, Peregrine has worked on the Webby-nominated "GE Show," using video to explore brand and identity for the company General Electric, which helped to transition the company into the digital era.  She has worked as a mentor and trainer to international students during her time as the first Multimedia Producer and Photographer at The American University of Paris where she established the media strategy for the University.  In 2017, she was a trainer on Digital Storytelling and cell phone video production at YALI TechCamp Abidjan.  In March 2018, Peregrine led two conferences in Togo on Digital Storytelling and Social Media; one for young entrepreneurs and local NGOs in Kpalimé and one with media professionals and journalists in Lomé.  She has a Bachelor of Arts in French Literature and a Master of Arts in Global Communications from The American University of Paris in Paris, France.
---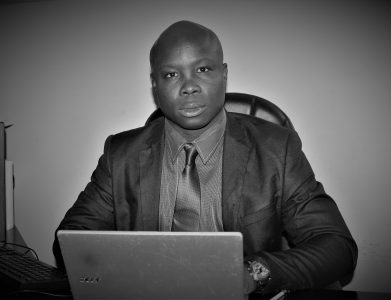 Daouda Coulibaly
Secrétaire Général Union Nationale des Blogueurs de Côte d'Ivoire
Daouda Coulibaly est un journaliste-blogueur-Vidéo Blogueur.Il est par ailleurs Secrétaire général de l'Union Nationale des blogueurs de Côte d'Ivoire. Défenseur de la liberté d'expression, ce journaliste reste loin des réflexes partisans de la presse ivoirienne traditionnelle et essaie de dépasser les clivages. Il a initié, en collaboration avec la RNW, (la Radio internationale des Pays-Bas), plusieurs événements en Côte d'Ivoire pour que les jeunes Ivoiriens puissent se parler franchement afin d'aller à la réconciliation nationale.
---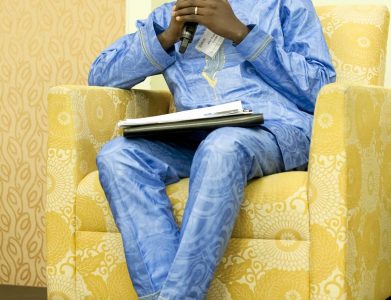 AKO Essan Emile
Project Manager Search For Common Ground
AKO Essan Emile totalise une expérience de 9 années dans le milieu du Développement Communautaire. Il est présentement Chef de Projet pour le compte de l'ONG américaine SFCG après avoir occupé le poste de Directeur de Radio Arc-en-ciel. Il est boursier du Programme YALI. Son engagement pour la promotion d'une jeunesse responsable et engagée en Afrique lui a valu de participer en qualité de paneliste, formateur, conférencier et facilitateur, à plusieurs conférences et camps de Jeunes aux Etats-Unis, en Afrique et en Côte d'Ivoire. AKO est le fondateur de l'association Impact For Change, une organisation de jeunes leaders engagés pour la promotion des objectifs du développement durable en Côte d'Ivoire et en Afrique.
---
Moussa Kondo
Country Director Accountability Lab Mali
Journaliste, avec une expérience de plus de 10 ans dans diverses activités de développement communautaire, en particulier les programmes d'éducation et de sport pour les jeunes. Directeur et fondateur de l'hebdomadaire, L'Express de Bamako, et président de Giving Back Mali, une organisation à but non-lucratif, il contribue au développement durable à travers l'éducation des jeunes en matière de leadership, la promotion de la pratique sportive de haut niveau, particulièrement dans le Basket-ball et initie des programmes de stages pratiques sur le journalisme destinés aux jeunes. Participant du Programme YALI en 2015, ou j'ai la filière Business et Entrepreneurship à l'Université de Dartmouth dans le New Hampshire, USA, je suis actuellement le directeur Pays de l'ONG Accountability Lab Mali.
---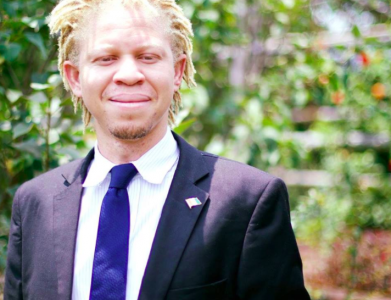 Sédrick N'GOTTA
President Open Africa Initiative
Sedrick N'GOTTA is a digital activist with over seven years' experience working in democracy and Governance fields, particularly on promoting technology for citizen participation, Transparency and anticorruption advocacy and elections monitoring.  Since September 2016, he is the head new media department of the High Authority for Good Governance, the anti-corruption agency of Côte d'Ivoire.  Before joining the High Authority for Good Governance, he served as lead expert on technology and digital Communications at the Platform of Civil Society Organizations for Observing Elections in Côte d'Ivoire (POECI) and was responsible for integrating information communication technologies into election observation activities.  In March 2016, he co-founded Open Africa Initiative (OAI) where he serves as president.  OAI is a non-profit which assists NGOs throughout French-speaking African countries to promote Information Technologies for development and civic technology-based projects.  Sedrick was a Mandela Washington Fellow 2016.  He is currently awarded a Chevening Scholarship that gives him the opportunity to pursue a Master of Arts in corruption and governance at the school of politics of the University of Sussex in the United Kingdom.
---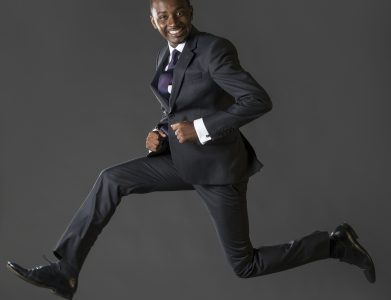 Mamadou Drame
EdTech Specialist DigitalSchool Technologies
Mamadou Drame has ten years of experience working in the technology industry with MNC and world leading editors.  Part of his daily job nowadays is to promote innovative education technologies that make teaching and learning easier, and to globally increase access to quality education.  Mamadou Drame is also involved in building youth entrepreneurship ecosystems and capacity building in technologies.
---
Charlie Martial Ngounou
Founder/CEO AfroLeadership
As the Cameroon representative and Public Finance expert for the International Association of French Speaking Mayors (AIMF), he leads fiscal transparency (budget, tax/revenues, public contracts, expenditures, accounting, etc.) projects for local and central governments in francophone Africa, to boost decentralization, local governance and local democracy.
He is a passionate open data activist, promoting governance, transparency, accountability, citizen participation, civic technologies and open government data through AfroLeadership, a civil society organization he founded in 2007 and that partners today with Transparency International Cameroon, International Budget Partnership (IBP), Open Knowledge International (OKI) and various organizations. He is the founder and lead of Code for Cameroon, the cameroonian chapter of Code for Africa, a powerful network of civic-tech and datajournalism champions in Africa. He manages the Cameroon Open Budget, a flagship program of AfroLeadership aiming at building awareness and literacy in public finance among citizens through tools like Open Spending, an open data platform for spendings and public contracts. He is one of the three members of the Independent Accountability Committee (IAC) of the Global CSO Partnership for Development Effectiveness (CPDE). A graduate of the Université Internationale of Dakar, Senegal.
---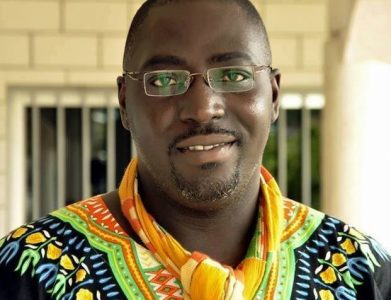 Cyriac Gbogou
Concierge Ovillage
Cyriac Gbogou est le Concierge (Chief Catalyst) de Ovillage, un espace d'innovation et de transformation sociale. Il est passsionné par les DATA ouverts, les startups, l'entrepreneuriat, le leadership et l'engagement citoyen (#Africtivistes #Kpakpatoya). Il est aussi IVLP alumni et membre de la Commission Numérique de la Confédération Générale des Entreprises de Côte d'Ivoire . Cyriac cultive le #UbuntuSpirit car il aime partager et apprendre des autres. Pour lui un être humain résussit grâce à la conjugaison des efforts de tout un chacun.
---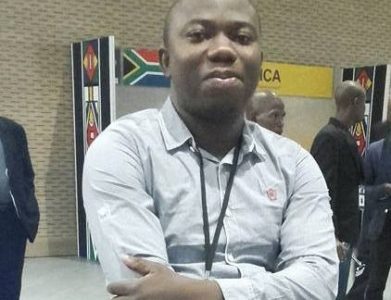 Emmanuel Bama
Chief Technology Officer OpenStreetMap-CI / ESCT
Emmanuel Bama IT Network Engineer. Now i m Chief Technology Officer for Malian IT high level Private University . So i'm OpenStreetMap Cote DIvoire Co founder. My passion topics : Free software ,OpenSource,Telecom app, Opendata ,Innovation, Free Mapping and GIS
---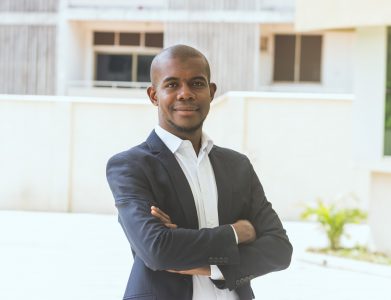 Daouda Hamadou
CEO NOVATECH
Daouda Hamadou graduated in Industrial Computer Science from the School of Mines, Industry and Geology (EMIG) of Niamey in 2004 and holds a Master of Business Administration from the African Development University (ADU Niamey), with a specialization in Leadership, Innovation, Technology and Entrepreneurship.  With more than ten years of experience in the digital technology sector in Niger, including six years at AREVA Mines Niger as IT Manager, he left the AREVA Group to create his own startup NOVATECH in 2014.  NOVATECH is a digital company specialized in offering innovative and digital services in server systems, network infrastructure, development of web and mobile applications, Internet of Things (IoT), and training and consulting in digital technologies.  It focuses on how technology can improve people's lives in health, agriculture, education, environment and services. Daouda is passionate about Information and Communication Technologies for Development (ICT4D) as well as Science, Technology, Engineering and Mathematics (STEM).  He benefited from GiveOneProject's Global Leadership Program in 2015 in Washington, United States.  He is a recipient of the Young African Leadership Initiative's (YALI) Mandela Washington Fellowship from Dartmouth College, United States in 2016 in Business, Innovation and Entrepreneurship.  He also participated in the YALI Regional Leadership Center in Dakar in October 2016 in Business and Entrepreneurship. Daouda was selected as a Young Leader in ICT by the International Telecommunication Union (ITU) in 2016 in Busan, South Korea.  He is a laureate of the Tony Elumelu Entrepreneurship Program in 2017.  He is the winner of the first entrepreneurship competition from Total Startupper Challenge Niger in 2016.  Daouda is also a fellow in the first cohort of the Young Leader Africa-France Program by the Africa-France Foundation and French Development Agency (AFD).  In 2015, Daouda co-founded the startup SAMARIA, a social enterprise that promotes youth entrepreneurship in Niger.  He is an active member of the YALI-Niger Association and has trained hundreds of young people in Leadership, Innovation, Technology and Entrepreneurship.  He was the secretary general of the Niger Association of Young Entrepreneurs.  He is laureate of the first Business Plan Competition of Niger, organized by the Chamber of Commerce of Niger and the World Bank.  He is the co-founder of the Fada-Tech Community, which aims to promote a dynamic digital technology ecosystem in Niger.  He is a radio host with his show "Tech News" on Radio Challenge FM 96.6Mhz. He is a member of the Organizing Committee of the Open Days on Information and Communication Technologies (JPOTIC) with the National Agency for the Information Society (ANSI).  Daouda is the Lead Manager of the Google Developer Community of Niamey (GDG Niamey).  Finally, he is the National Coach of the Robotics Team of Niger of Global First Challenge Robotics Olympics.
---