Trainer Bios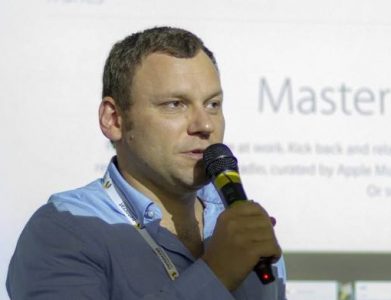 Boris Khodorkovsky
Founder NETOCRAT Communications
A specialist in public relations with experience in the management of online communities and creation of targeted information flows for over 10 years. Boris is the founder of the company NETOCRAT Communications, Odessa, Ukraine. NETOCRAT communication helps companies to direct flows of social activity for the benefit of business and society – the two-way exchange of information is at the head of a new formula for success. He also organizes annual conferences called OdessaCamp.
---
David Arakhamia
Founder People Project volunteer platform
David is the founder of the "People Project volunteer platform," the Head of the Council of the volunteers at the Ministry of Defense of Ukraine, and a leading IT professional. In the Internet community, he is known as David Brown, 35 years old, and is currently a businessman inKherson, Ukraine. In September 2014, David Arakhamia became an authorized person of Defense Minister of Ukraine in purchase issues. He was awarded the Order "For Merit" of 3d degree Achievements: in a short time organized a large-scale volunteer fundraiser to support the Ukrainian army. Goals: To establish a fund for investment projects at the crossroads of IT and militarists; To implement the experience of successful volunteer initiatives into daily practice of Ministry; To ensure transparent mechanisms of delivery of goods and services for the Ministry; To develop a legislative consolidation mechanism of regular polygraph tests of ALL government officials of higher and middle level.
---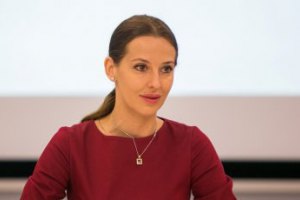 Yanika Merilo
ICT Competence Center
From January to April 2015 Yanika was the adviser to the Minister of Economic Development and Trade of Ukraine Aivaras Abromavicius. In this position she was responsible for attracting investment, improving the investment and business climate, coordinating international programs and developing of e-government solutions, Lviv-Kyiv, Ukraine.  Since April 2015 she has been working in the ICT Competence Center – an IT structure created to support the introduction of electronic document management into Ukrainian government. In addition, she is the managing director at UVCA, an adviser of Lviv Mayor, A. Sadoviy. The main objective of ICT Competence Center is to help the Ministry of Ecology, Defence and Internal Affairs. Personal goal: to create a map with visualization of services available in different cities. For example, an open budget, who publishes the minutes of meetings, and who conducts electronic procurement. She is a participant of numerous forums which include: e-Government Forum in Lviv, International Interactive Forum, IForum 2015, Second Kyiv International Economic Forum: towards a common strategy of reform, and Ukrainian telecommunication forum and others.
---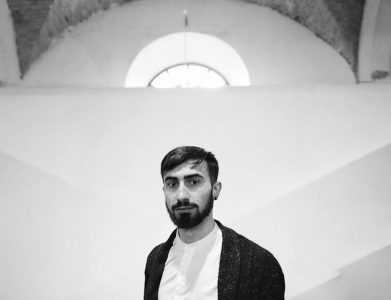 Andrey Bashtoviy
Journalist Gromadske TV
Andrey is a Ukrainian journalist on "Gromadske TV" and Radio Svoboda. He is also a member of the program board in the NGO "Public Television". He raises socially important issues to the public and covers current events in cultural, political and economic areas.
---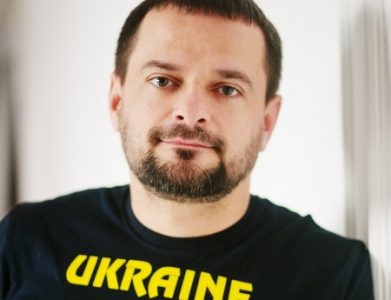 Dmytriy Sherembey
Head Patients of Ukraine
Dmytriy is the head of the charitable organization "Patients of Ukraine." He fought for the cleaning of NAMS of Ukraine from the corruption schemes of former power. He actively participated in activities aimed to reform health care and the establishment of free medicine, and also supports the interests of people living with HIV within the "All-Ukrainian Network of People Living with HIV" organization. 
---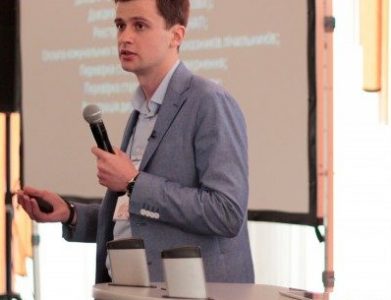 Timofey Aleksandronets
Department Head Information Technologies Department at Lviv City Council
Timofey is the head of Information Technologies Department at Lviv City Council. Conducted initiatives include:
An electronic medical card of the patient at the Lviv military hospital (planning to implement it in all hospitals in Lviv)

An online portal "Personal Resident Account" in Lviv. It helps to optimize the communication with the residents of different city organizations: e-mail address to the officer appointments, utilities, checking the status of implementation of treatment, checking the apartment queues, etc.

Lviv city council begins to use De Novo cloud services, ensuring high availability and reliability level of electronic services of the Lviv City Council for Lviv residents.

"City Panel" which unites all areas of life in Lviv to improve the lives of residents within the Microsoft CityNext program in Ukraine.
Besides this, Timofey took part in the IForum 2015 with report on the theme "Smart City" with the City Dashboard: implementation experience and results.
---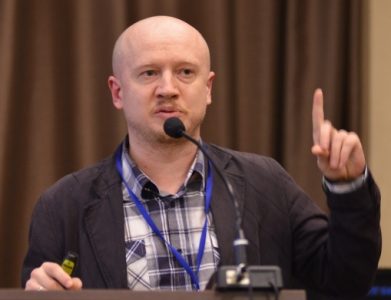 Anatoly Bondarenko
Co-Founder Texty.org
Anatoly is from Ukraine, and is one of the founders of Texty.org.ua web-site, which is a mix between classical and "digital" journalism. He leads a team of 7 and is in charge of the data journalism part of the newsroom with four people working as designers, programmers and journalists at the same time. The team works on projects about corruptions, education, health care, news, city environment, state procurements, and specializes in telling a story using data visualization techniques. Anatoly holds a Masters degree in Engineering.
---
Denis Gursky
Founder and CEO SocialBoost
Denis Gursky is an expert in digital communications, social media and civic engagement. Gursky is a founder and CEO of SocialBoost NGO (socialboost.com.ua) which is is focused on development of civic tech and open government data. He is an Open Data Advisor to the Prime Minister of Ukraine. Gursky is also the author of data.gov.ua and one of the initiators of open data law in Ukraine.
---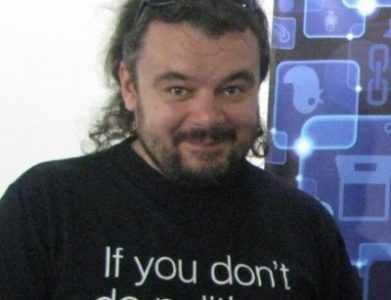 Vadim Georgienko
CEO Civil Society app
Magistr (Master) degree of Governance (PA), CEO of the Civil Society app at https://gurtom.mobi which was defined as one of the best initiative worldwide for development of the communities with a help of the Internet by the ISOC. Mr. Georgienko has an impressive experience in local self-government (Award of the Council of Europe for the best results among 47 European countries in nomination "Youth participation and Good Governance), national governance, social entrepreneurship (Laureate "Social Entrepreneur of Ukraine – 2005" by Schwab Foundation), NGOs and 5 years experience using ICT for the needs of the Civil Society. Since 2013, Mr. Georgienko was invited to be a trainer at the TechCamps in Ukraine by the US Embassy; as a speaker to the Intel's conference on education and as a mentor on GeeksLab Hackathon 1.0:E-Government /CityProjects and provided a Lab for participants of the Symposium on youth participation in a digitalised world (Youth Partnership EC and CoE) based on Civil Society app (September 2015) etc.
Now he is engaged in designing and pilot implementation of the "e-Cosystem" – a kind of cross-sectoral original environment  and multi-level governance with a unique roles for NGOs aimed to address local issues and global challenges based on smart interoperability, people engagement.
---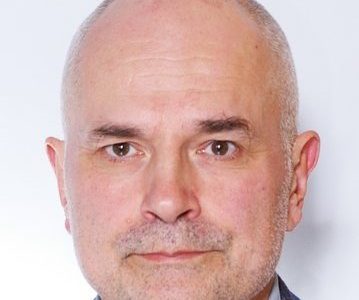 Villem Alango
Senior Expert e-Governance Academy
Villem Alango has been a partner with the e-Governance Academy since 2008 and joined its staff in January 2013. He works as a Senior Expert with a focus on the human aspects of e-society and on the use of modern methodologies to expedite practical results while transitioning towards e-governance. Since 1992, Villem has worked to develop Estonia's e-government infrastructure, organisational practices and legislation. He has profound practical experience of project management, supervision, strategy planning and consultation. In recent years he has participated on several continents in visioning, planning and implementing successful projects on enhancing performance and transparency at the local government level through cloud solutions. Villem speaks Estonian, English, Finnish and Russian.
---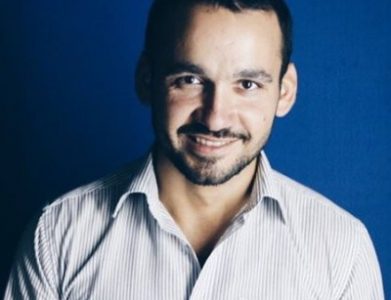 Artur Gurau
Founder and CEO Granat
Artur is an entrepreneur, founder and CEO of Granat, the first strategic digital agency in Moldova, specialized on building digital communication strategies, media campaigns, branded communities, viral marketing and social media marketing campaigns. The agency, founded in 2010, is recognized as a strong, successfully high end agency providing digital awesomeness. He also co-founded or founded Rockit Academy, Rockit Conference, the Clickits advertising network and worked at ZenithOptimedia and as a consultant at UNDP. Artur's social and political experiences include:  co-founder www.pman.md – a collaborative tool to upgrade democracy in the internet era; launch of WeLoveMoldova a blog about people who love and promote Moldova; launch of www.socialmedia.md, a site about the power of social media in Moldova; and several other technology-for-social change events in Moldova. Artur won the first edition of Startup Weekend Moldova i 2012, blogger of the year awards in 2008 and best student-designed website in 2004.  
---
Matt Ipcar
Executive Creative Director Blue State Digital
Matt Ipcar is the Executive Creative Director at Blue State Digital. With a focus on design and user experience, Ipcar helps organizations find creative ways to connect with and inspire their constituencies, translate and evolve brands for the digital landscape, and bring consistency and simplicity to user interactions. Matt has led creative on projects for multiple presidential campaigns, global advocacy organizations and nonprofits, institutions, and brands.  In 2012 Matt provided design counsel to the winning campaigns of Barack Obama, French Presidential Candidate François Hollande, and Mexican Presidential Candidate Enrique Peña Nieto, working directly with campaign creative teams to optimize user experiences (including real-time hands-on design) to convert visitors into volunteers, volunteers into donors, and ultimately, donors into voters. Prior joining BSD, Matt served as Design Director for the Presidential Transition, where he designed the White House website, Change.gov, and other Transition projects both online and off. He also worked full time on the '08 Obama campaign as the Rapid Response Design Director. From 2004-2007, Matt was Principal Designer at frog design, leading interactive projects for a range of fortune 50 clients. Matt holds a BA from the School of Architecture & Planning, SUNY at Buffalo, and is a born and bred New Yorker.
---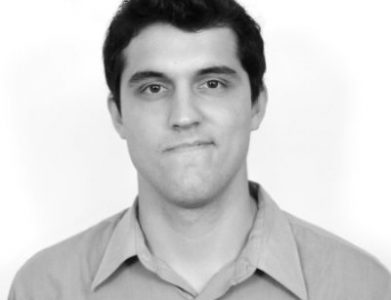 Damian Ortellado
Research Analyst Sunlight Foundation
Damian Ortellado is a research analyst at the Sunlight Foundation focusing on criminal justice data research. Damian spent much of the last year investigating, logging and analyzing data on law enforcement, crime, corrections and courts in an effort to map the scope of justice-related information available across the U.S. Because the data he works with are often disparate or inaccessible, Damian has a strong interest in improving collection standards and highlighting best practices in the open government space.
---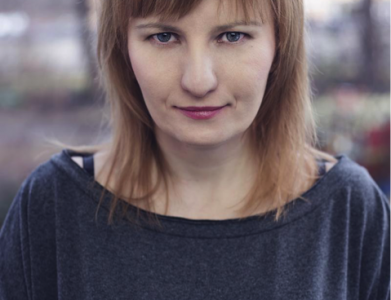 Beata Biel
Media Training Specialist Fundacja Reporterów (Reporters' Foundation), Konkret24/TVN24
Beata Biel has been working in the media industry throughout her whole professional life. She began her career as a journalist at TVN, Poland's leading commercial TV channel, in 2001. She stayed there for 10 years, also as an editor. Later she worked as a freelancer, mainly directing crime documentary series and working on investigative and social stories. Since September 2017 she's back at TVN, coordinating the development and leading the editorial team of Konkret24, a crowd-sourced solution for fake news at TVN, supported by Google's DNI Innovation Fund.  For the last four years, she has also been working as a media training expert, mainly with the Google News Lab (2015-2017), representing the team in Central & Eastern Europe and working with newsrooms and journalists in CEE to enhance digital knowledge and drive innovation in the media.  She also teaches at the SWPS University in Warsaw.  Beata is a member of Fundacja Reporterów, a non-profit investigative journalism initiative in Poland, and responsible for its educational activities. She is the winner of several journalism awards and was a 2011 Transatlantic Media Fellow at CSIS in Washington, D.C. Selected one of the 50 most influential women in Poland in 2016 (by Wysokie Obcasy/Gazeta Wyborcza).
---