Trainer Bios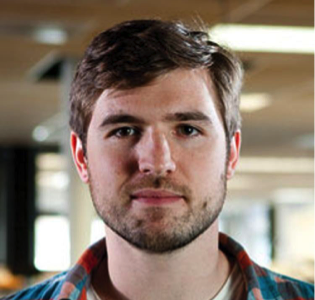 Shane Shifflett
Data Reporter The Wall Street Journal
Shane Shifflett is a reporter at The Wall Street Journal specializing in policy analysis, database reporting and visualization. Before joining The Journal, he worked for The Huffington Post covering a diverse range of issues including the World Bank's failure to protect indigenous populations to the increasing expense of college athletics shouldered by students.  He is part of the founding FOIA Machine team — a crowd-funded, open source FOIA tracking website that is now part of MuckRock — and he lectures part time at The New School. His work has led to reforms of local law and national policy and in 2017 he was among The Journal's finalists for the Pulitzer Prize.  Shane's work has appeared in The New York Times, The San Francisco Chronicle, Le Monde and many other outlets.
---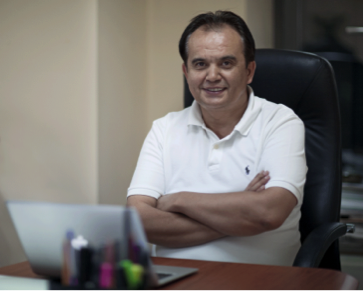 Shavkat Sabirov
President Internet Association of Kazakhstan
Shavkat Sabirov Mr. Sabirov graduated from the Tomsk State University of control systems and radioelectronics (Russia), faculty of electronic Engineering in 1984. Shavkat is a President of the non-profit Association of legal entities "Internet Association of Kazakhstan." Mr. Sabirov has a broad knowledge and experience in Internet Governance and Cybersecurity, ICT filed and Internet business. Shavkat has attended in international conferences of the ICANN, RIPE NCC, OSCE and ECOSOC UN, representing Kazakhstani internet society. He was a special editor in the preparation of the book «Architecture and algorithms of the financial monitoring of the Kazakhstan».
Currently Shavkat is a member of the presidium of the National Chamber of Entrepreneurs of the Republic of Kazakhstan «Atameken» and the Chairman of the committee for new technologies of the NCE RK. He sits on the Social Council of the Ministry of foreign affairs of the Republic of Kazakhstan and Advisory Council of the General Prosecutor Office of the Republic of Kazakhstan.
---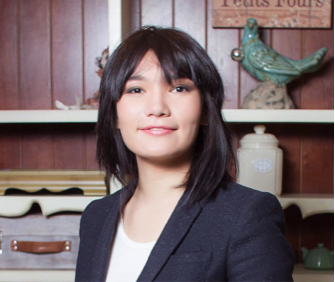 Zhanna Prashkevich
Communications Systems Consultant
Zhanna Prashkevich is a Communications System Consultant. She worked as an author and editor of the publishing house Media Link (Time Out Almaty, Cosmopolitan Kazakhstan, Men's Health), then as editor in chief of the Kazakhstani portal NUR.kz. Since 2008 she has had a successful consulting practice and she serves as art director of popular urban institutions, conducting public talks in Almaty. She advises companies and organizations on marketing and communications, social media and content marketing. Personal website: www.prashkevich.com.
---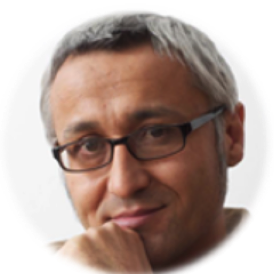 Rustam Niyazov
Editor Yvision
Rustam Niyazov is currently the editor of Yvision blog-platform. Yvision is local, free blog-platform, and is the largest platform in Kazakhstan and Central Asia.
---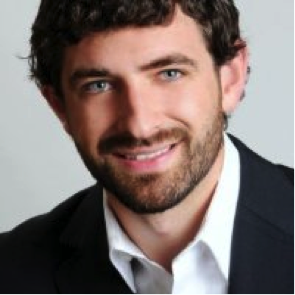 Xavier Malina
Data Curator & Data Architect Nest Labs
Xavier Malina currently works as the Data Curator & Data Architect at Nest Labs on the Business Analytics team. As a member of the Business Analytics team, Xavier designs databases and dashboards which help drive decision-making across sales, marketing, and operations. Prior to joining Nest Labs, Xavier worked at a number of organizations from both the public and private sectors including the White House, the Carnegie Endowment for International Peace, Akamai inc. and Barack Obama's 2008 presidential campaign. Xavier has a Master's in Information Management & Systems from the UC Berkeley School of Information, and a Bachelor's degree in International Relations and Political Science from Tufts University.
---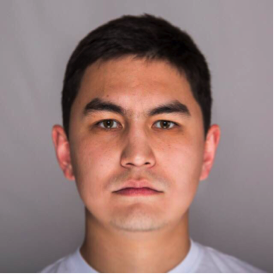 Magzhan Madiyev
Co-Founder Naimi.kz
Magzhan Madiyev is an entrepreneur, co-founder and CCO of Naimi.kz, as well as CEO of Ino Group. In 2013, after gaining his bachelor degree in Shanghai, PRC, he founded the digital agency www.ino.kz. In 2015, he launched startup project Naimi.kz.
---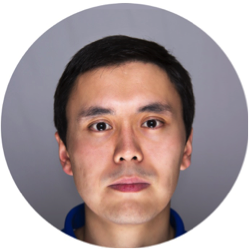 Ulan Kairbekov
CEO Niami.kz
Ulan Kairbekov is CEO of Niami.kz. He studied computer science at Nanyang Technological University in Singapore. After graduating in 2013, he worked at the Ministry of Finance of the Republic of Kazakhstan.
---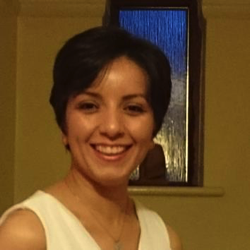 Maryam Ghanbarzadeh
BBC
Maryam Ghanbarzadeh has worked on TV, Radio and Online platforms for BBC Persian and followed digital innovation for Persians for almost 3 years (including using mobile for news gathering and producing digital output). She currently works with BBC Africa helping them with new digital changes. Prior to that, she was a journalist in Iran.
---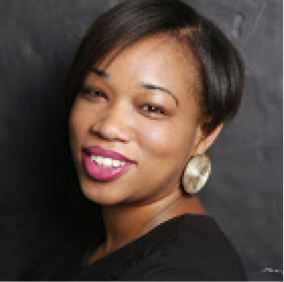 Jennifer Edwards
Digital Strategy Consultant
As a Digital Strategy Consultant, Jennifer advises nonprofits and corporations on how to drive online participation around complex issues​ and provides trainings​ on the tools required to execute effective campaigns. She has developed and executed successful social media campaigns for some of the most influential organizations including Sierra Club, National Council of La Raza, and President Barack Obama's re-election. Her international expertise includes the Prime Ministerial election in Trinidad and Tobago.
Jennifer is driven by a deep passion for social justice and ​inspired by ​​the ever-changing ​technology​ ​landscape that allow​s​ change-makers to connect with individuals around the globe for the first time in history. She is a New York City native and tweets from @JenniDigital.
---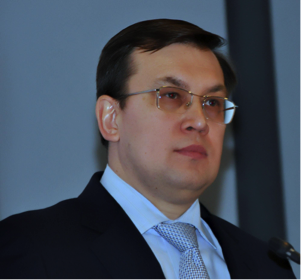 Mikhail Dorofeyev
Editor in Chief Informburo
Mikhail Dorofeyev is a Journalist and PR-specialist since 1993. He worked in the local media of the Atyrau region and in Almaty since 1999. Previously he worked as an editor at the television channel KTK, in the newspaper "Express K" newspaper "City" and "Metropolis" (in the past – as a deputy editor). He has held managerial positions in the republican TV channels, including worked as the General Director of LLP "Astana TV" and General Producer TOO "TV Company" Era."  At various times, led by the Department of Public Relations of JSC" National Company "KazMunayGas" and JSC "Exploration Production KazMunayGas." In 2012-2015, he was press-secretary of the Group "Verny Capital." Since 2015, he is the editor in chief of information-analytical site informburo.kz and "InformBURO" newspaper.
---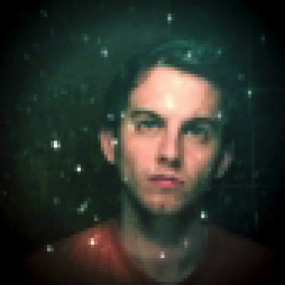 Dmitri Cherniak
Chief Technology Officer Beacon
Dmitri Cherniak is the Chief Technology Officer of Beacon. Beacon is a crowdfunding platform for journalism and has paid out nearly 5 million dollars to journalists and journalism organizations since it's launch in 2013. Prior to Beacon, Dmitri founded Backspaces, which was a mobile photo storytelling app with over 80,000 users publishing stories from their phone.
---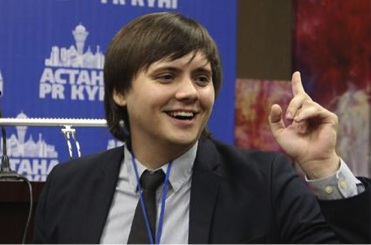 Aleksandr Danilov
Managing Partner B2C Consulting
Aleksandr Danilov is co-founder and managing partner of the consulting company «B2C», which is engaged in management, marketing, financial consulting, and managing PR-activities. He is also the head of projects at "Media Consul" Agency. Customers of this company include subsidiaries of JSC National Welfare Fund "Samruk-Kazyna", the Asian Development Bank, the government of Astana city and many private companies.
Aleksandr represents London-based "Marker agency" in Astana, which is in charge of international public relations and advertising as well as exclusive representation of the biggest world economical media in Kazakhstan. Aleksandr led the press service of LLP "United Chemical Company" and was the deputy director of the department of multimedia technologies in the holding "Nur-Media," and also oversaw the creation of business media portal "Business Partner." Aleksandr was president and vice-president of AIESEC Karagandy local committee, the head of the youth NGO "Youth League Ansar," and co-organizer of the republican youth conference "ZhasCamp-2010." He is an alumnus of the Moscow School of Political Studies.
---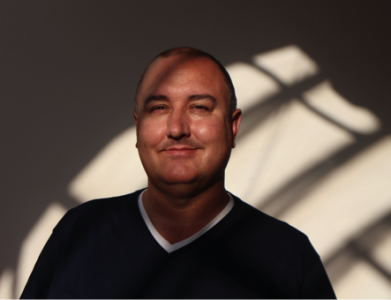 Douglas Arellanes
Co-Founder Sourcefabric
Douglas Arellanes is a technologist, broadcaster and software developer focusing on innovative technology solutions for journalism. A co-founder of the Czech nonprofit institute Sourcefabric, Arellanes has won several awards for his technology solutions with news organizations in developing countries, and has led several significant journalism innovation projects. He is a longtime moderator on Radio 1 in Prague, and has translated several books from Czech to English, including "Economics of Good and Evil," by Tomáš Sedláček (Oxford Press, 2011).  Arellanes holds a bachelor's degree in Book Arts from the College of Creative Studies at the University of California, Santa Barbara.
---