Trainer Bios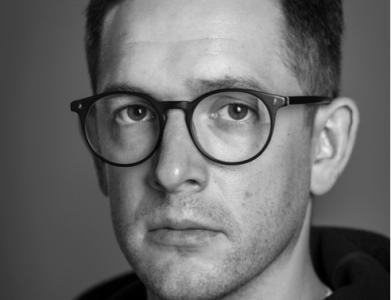 Stanisław Skarżyński
Journalist OKO.press
Stanisław Skarżyński is a sociologist with a degree from the Department of Applied Social Sciences at the University of Warsaw.  Stanisław specializes in political philosophy and history of ideas, and works as a journalist.  Formerly at TVN and Radio ZET, he is currently at OKO.press, where he is responsible for website and multimedia development projects.  He is also a contributing editor at "Res Publica Nowa" and columnist at "Gazeta Wyborcza" daily.  Stanisław was awarded with Konrad Radecki-Mikulicz, a Grand Press 2016 prize in the news category, for articles exposing and covering Bartlomiej Misiewicz's scandalous nominations in the Ministry of Defense.
---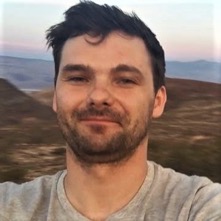 Maciek Slomczyński
Producer, Mobile Journalist TVN 24
Maciej Słomczyński is a news editor, producer, Mobile Journalism enthusiast and propagator. He is currently the head of Special Projects Unit at TVN24 – 24/7 polish News. Starting out in 2004, Maciej was the producer and editor of the first Polish live program using Skype interviews with viewers (2007), the first live report using mobile phone (2008), and producer and editor of election nights, presidential debates etc. Editor of evening broadcast Fakty at TVN, watched by 3.5 million people daily. Since 2016 Maciej is the head of Social Video platform TOTERAZ – with more than 0.5 billion video views since the start at Facebook fan page. TOTERAZ is the first in Europe and one of the first in the World platforms using Vertical Video only.
You can trust him, he's an archeologist with diploma.
---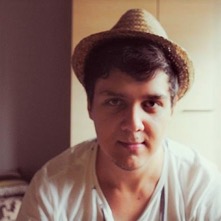 Szymon Pifczyk
GIS Analyst PwC
Map geek and a journalist by coincidence. He runs a popular Facebook page "Kartografia Ekstremalna" where he publishes maps that change the perception of people. Szymon works as a GIS analyst at PwC GeoAnalytics team. He is also a journalist for BIQdata.pl, first data-oriented journalist outlet in Poland and a subsidiary of Gazeta Wyborcza (a leading Polish daily newspaper) where he visualizes data with maps. Szymon also took part in "Architecture VII Day," a project aimed at gathering and analysis data and architecture of the post-war church boom in Poland and which was exhibited in London, Berlin, and Warsaw.
---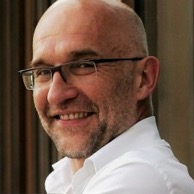 Piotr Pacewicz
Editor-in-Chief OKO.press
Born in 1953, doctor of psychology, started working in the field of social and historical psychology. He wrote a book about social revolution in 1983. After the Martial Law was imposed in Poland he became an editor of "Tygodnik Mazowsze," the most important newspaper of the underground "Solidarność" (1981-89). He was also involved in The Round Table Talks in 1989 as a secretary of Bronisław Geremek's "Solidarity" political group. Cofounder of "Gazeta Wyborcza" in May 1989, the most important quality Polish daily, commentator and publicist, since 1995 deputy editor-in-chief. He has published thousands of commentaries, interviews, analysis. Involved in civic journalism, Pacewicz has created and co-created big scale social campaigns like "Giving birth in a human way," "Media without women," "School with class," or "Poland is running," changing social consciousness and reality.
He was many times rewarded for advocating and writing about human rights, discrimination of women, anti-Semitism, and homophobia. In 2010 he published a book with his interviews for "Gazeta" and internet tv ("Pociąg osobowy") and in 2011 a book "Forbidden love. Sexuality and other taboos" (together with Marta Konarzewska). Devoted runner. In 2016 he founded "OKO.press" a non-profit, investigative journalism and fact-checking project created to preserve freedom of speech and secure availability of information in Poland. Launched June 15, 2016, OKO.press became a widely recognized, widely cited medium supported by unique community of its readers (more than 70 K followers on FB, about 300 K unique readers weekly), and got the most important Polish journalisms rewards (including the Grand Press Reward for 2016). Pacewicz lives in Warsaw with his wife Alicja and two sons. His third son is an assistant professor at Brown University.
---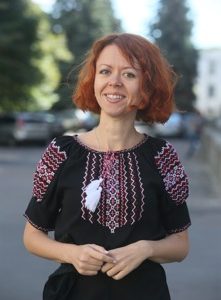 Olga Iurkova
Co-Founder StopFake
Olga is the author of idea and a co-founder of stopfake.org, an independent Ukrainian website launched by journalists in 2014. It reveals false information about events in Ukraine. Stopfake team has already verified tens of thousands of articles, photos, and videos, and revealed more than 1000 of fakes.
Ms Iurkova has over 10 years of experience in journalism. She headed the local multimedia newsroom in Ternopil region of Ukraine for six years. She later moved to Kyiv and is now the head the "Donbass, Crimea and displaced people" department at a national multi-media newsroom Nova Informacia.
Ms Iurkova is a new media trainer. She specializes in multimedia journalism, newsroom management, and fact-checking.
---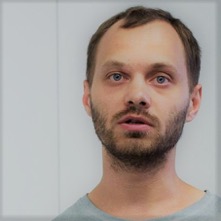 Andriy Gazin
Data Journalist Textura.in.ua
Andriy Gazin is a data journalist, who uses programming, data analysis and data visualization for finding and telling stories. He is an open data activist and a big fan of R programming language, self-tracking, lifelogging, comic books, and graphic novels.  Andriy currently runs a blog about data analysis and visualization – Textura.in.ua.  He provides training sessions on data analysis and visualization for journalists and NGOs.  Previously, Andriy worked as a head of the infographics departments at weekly magazines Korrespondent and Novoe Vremya, and as a data journalist at online-media Texty.
---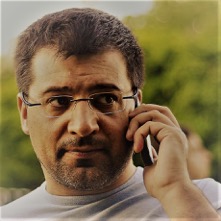 Vitalie Eșanu
Entrepreneur
Vitalie has been programming in some form since he was 12 years old. At College of Informatics and Technical University of Moldova he gained a strong foundation in computer science theory in addition to experience in actual software development through several international companies, side projects, and a couple entrepreneurial endeavors.
---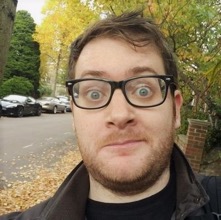 Iain Collins
Founder Glitch.Digital
Iain runs a news and media company called GLITCH.DIGITAL providing digital journalism services and creating tools for journalists and the media. GLITCH.DIGITAL is currently focused on building software for broadcast journalists, supported by funds from the Google Digital News Initiative. Before starting GLITCH.DIGITAL, he worked in BBC News Labs, creating prototypes of newsroom tools, experimenting with new formats of digital journalism, and leading development of web-based video editing and computer-assisted video translation software for the BBC World Service. Iain has 20 years of experience across both startups and enterprise companies like AOL and BSkyB, and designing and creating software for the web as well as on desktop, mobile, server, and network devices.
---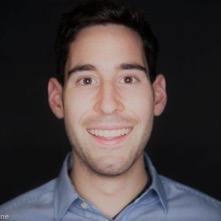 Tony Cohn
Brand Strategist Smithsonian Institution
Tony Cohn is a brand strategist for the Smithsonian Institution based in Washington, D.C. He is the creator of Sidedoor — a new podcast from the Smithsonian — for which he is also producer and host. In its first two months, Sidedoor garnered more than 300,000 listens and was listed by The Atlantic as a top podcast of 2016. Last year, Tony represented Smithsonian's Office of Communications and External Affairs in Tunis, (Tunisia) where he collaborated with government officials and industry professionals to strategize the revitalization of the country's tourism industry. Tony has professional experience in speech writing, media relations, fundraising, creative writing, and theatre arts.
---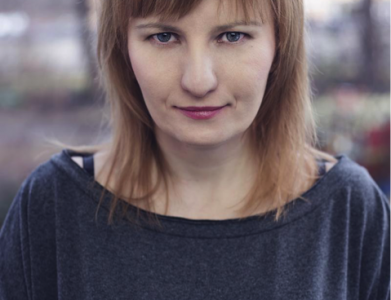 Beata Biel
Media Training Specialist Fundacja Reporterów (Reporters' Foundation), Konkret24/TVN24
Beata Biel has been working in the media industry throughout her whole professional life. She began her career as a journalist at TVN, Poland's leading commercial TV channel, in 2001. She stayed there for 10 years, also as an editor. Later she worked as a freelancer, mainly directing crime documentary series and working on investigative and social stories. Since September 2017 she's back at TVN, coordinating the development and leading the editorial team of Konkret24, a crowd-sourced solution for fake news at TVN, supported by Google's DNI Innovation Fund.  For the last four years, she has also been working as a media training expert, mainly with the Google News Lab (2015-2017), representing the team in Central & Eastern Europe and working with newsrooms and journalists in CEE to enhance digital knowledge and drive innovation in the media.  She also teaches at the SWPS University in Warsaw.  Beata is a member of Fundacja Reporterów, a non-profit investigative journalism initiative in Poland, and responsible for its educational activities. She is the winner of several journalism awards and was a 2011 Transatlantic Media Fellow at CSIS in Washington, D.C. Selected one of the 50 most influential women in Poland in 2016 (by Wysokie Obcasy/Gazeta Wyborcza).
---