Trainer Bios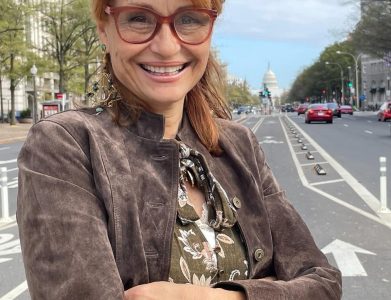 Sonia Schott
Strategic Communications Specialist Schott International Consulting
Sonia Schott is a Strategic Communications Specialist, Columnist and Political Analyst who specializes in US- Latin American relations with more than 20 years of experience in the public and the private sector. Since 2015 she has combined the journalistic approach with geopolitical analysis to advise clients as CEO of Schott International Consulting. She is a regular Consultant for the Inter-American Defense College, Fort McNair on Defense, Security and how to deal with the Media and guest speaker on international issues at George Washington University and major international media outlets. Sonia holds a degree in Social Communications Sciences and master's degree in Law and International Relations. She was also a Hanns Seidel Foundation Scholar at the Institute of High Political Studies in Munich, Germany.
How to Effectively communicate Even Amid a Crisis: Communication is no longer merely a transmission of information. With the development of strategic communications, we know that effective communications are considered critical tools. With the onset of the digital revolution, there are now numerous ways to message and communicate. More and more, using communications strategically to achieve goals is becoming the new reality. Tailored, targeted information can be delivered in several ways, including verbally or digitally.
Strategic communication is a process that considers "who you are talking to, why you are talking to them, how and when you will talk to them, what form of communication the content should take, and what channels you should use and when a crisis arises is becoming even more relevant to be prepared for the unknown.
We will learn how to take advantage of a crisis process and turn it into an opportunity by using the right tools and good practices of communication.
We will also talk about the role of a spokesperson as someone who anticipates the need to be their organization's public face and voice in various in-person speaking engagements.
Consulted with Marguerite Sullivan, author of "A Responsible Press Office in the Digital Age" (A Responsible Press Office in the Digital Age)
---
Wadi Gaitan
Communications Director The LIBRE Initiative
Wadi Gaitan is the Communications Director for one of the largest U.S. Latino policy organizations in the nation, The LIBRE Initiative. Additionally, he serves on NBC Universal's Advisory Council for the Erase The Hate project. Wadi is a conference speaker presenting on various topics: impact of social media, media training, life business planning, leadership building, and much more.
Wadi has over 10 years of experience in political communications where he has worked with presidential candidates, the US Congress, and advocacy groups. Wadi holds a bachelor in Communications with a concentration in Journalism from the University of Maryland. You can follow him on instagram at @WadiGaitan.
The Power of Media Training and Media Relations: You will leave this workshop ready to effectively deliver your message to media (TV, Radio, and newspapers) while building healthy, long-lasting working relationships that will advance your goals and inform the public. This workshop will equip you to build your message for the media, prepare for difficult questions, and leverage media relationships.
---
Sakineh Roodsari
Lead Communication and Marketing Specialist Finding Honey - Mật Ong
Sakineh Roodsari is driven, dedicated, and passionate about emerging economies in Southeast Asia and committed to garnering positive change in policies and practices. She is familiar with the region's socioeconomic climate and political challenges. She has a proven track record of success in conducting qualitative research in the field, both in Cambodia and Vietnam on agriculture, ICT, and good governance. Furthermore, she has provided policy advice and recommendations to non-profits and academia. Her core competencies are in, communication, research, and analysis. Currently, Sakineh is the lead communication and marketing specialist for Finding Honey – Mật Ong, a female-led startup honey business in Vietnam. She has developed the business, marketing, and branding strategy focusing on health and wellness by educating consumers on the benefits of pure raw honey. Additionally, Sakineh was a team leader for an agriculture sector project and conducted research on agricultural challenges in Ho Chi Minh City, Vietnam through an online series with Harvard Kennedy School's Center for International Development called, Problem Driven Iterative Adaptation (PDIA) Building State Capability. She led her team in finding innovative solutions to streamline agriculture cooperative operations for farmer communities and provided recommendations for improvement to both trainers and agricultural cooperatives. In the summer of 2016, Sakineh was a research fellow with the Fulbright Economic Teaching Program (FETP), now the Fulbright School of Public Policy and Management (FSPPM). She studied the impact of social media on public policy in Vietnam and its usage as a tool for political participation. Her experience at FETP is what propelled her to pursue a career in development in Vietnam. Prior to coming to FETP, Sakineh worked as a consultant for over seven years at The World Bank Group, specializing in communication and web management. She also holds a Master of Arts in International Development Studies from The George Washington University, and received a Bachelor of Science in International Business and Marketing from The University of Maryland.
How to Achieve Effective Brand Communication: What is branding, and how do you effectively communicate it? Understand the in-depth of brand communication and how to leverage it to your agency's advantage. Explore some different elements to develop effective brand communication through brand identity, storytelling, consistent messaging, multichannel approach, targeted and two-way communication, voice, values, and crisis communication. Finally, put your knowledge to the test through some exercises.
---
Ilke Demir
Sr. Staff Research Scientist Intel
In the overlap of computer vision and machine learning, Dr. Ilke Demir's research focuses on generative models for digitizing the real world, deep fake detection and generation techniques, analysis and synthesis approaches in geospatial machine learning, and computational geometry for synthesis and fabrication. Currently, she is a Senior Staff Research Scientist at Intel Corporation, leading Intel's Trusted Media team. Dr. Demir earned her Ph.D. and M.S. in Computer Science from Purdue University advised by Prof. Daniel Aliaga, and her B.S. in Computer Engineering from Middle East Technical University with a minor in Electrical Engineering. Her Ph.D. dissertation conceives geometric and topological shape processing approaches for reconstruction, modeling, and synthesis; which pioneered the area of proceduralization. Afterwards, Dr. Demir joined Facebook as a Postdoctoral Research Scientist working with Prof. Ramesh Raskar from MIT, where their team developed the breakthrough innovation on generative street addresses. Her research further included deep learning approaches for human behavior understanding in next generation virtual reality headsets, geospatial machine learning for map creation, and 3D reconstruction at scale. At the intersection of art and science, Dr. Demir contributed to several animated feature and VR/AR short films in Pixar Animation Studios and Intel Studios, respectively. She established the research foundations of the world's largest volumetric capture studio at Intel, bridging the gap between the creative process and AI approaches. Prior to joining Intel, she had a brief startup experience (with a successful acquisition), and she was also a visiting scholar at UCLA. In addition to her publications in top-tier venues, she has organized workshops, competitions, and courses in deep learning, computer vision, and graphics such as DeepGlobe, SkelNetOn, WiCV, SUMO, DLGC, EarthVision, and OpenEDS, to name a few. Dr. Demir received numerous awards and honors such as Jack Dangermond Award, Bilsland Dissertation Fellowship, and IEEE Industry Distinguished Lecturer, in addition to her best paper/poster/reviewer awards. Her scientific articles received significant attention from researchers and media outlets around the world, such as The Independent, VentureBeat, MIT Tech Review, and Liberation. She has been invited to present over 120 talks and panels worldwide, on the wide range of topics that her work spans. Dr. Demir has been actively involved in women in science organisms, always being an advocate for women and underrepresented minorities.
Generative AI, Synthetic Data, and Media Misinformation: Recent advances in the democratization of AI have been enabling the widespread use of generative AI, causing the exponential rise of synthetic data, fake media, and harmful content. Deepfakes of Putin, Trump, Zelensky, and other world leaders are already creating real-world impact by affecting citizens, voters, journalists, and media outlets. This training will commence with history, awareness, and exploration of generative models; with technical briefs, viral examples, and generative AI tools for the audience to experiment with. As every technology is simultaneously built with its counterpart to neutralize it, this is the perfect time to fortify our eyes with deepfake and synthetic content detectors. The training will continue with introduction of the world renowned detector FakeCatcher, which detects synthetic content using heart beats, as a preventive solution for the emerging threat of deepfakes. Interactive sessions will let attendees get familiar with existing detectors, suggest interesting real or fake videos to run through the platform, and educate their eyes to look for artifacts of fakery. Finally, the training will inform the participants about how generative AI is and can be used responsibly, and the recent advancements in and coalitions for media provenance. 
*Please bring a laptop to this session.
---
Pham Quynh Trung
Head of International News Desk & English-language news-site Tuoi Tre Newspaper
Mr. Phạm Quỳnh Trung has been serving as the Head of International News Desk and Tuoi Tre English-language news site since 2018. Before his current position, he worked as a Foreign Affairs reporter at the newspaper, covering Vietnam's foreign policy and world affairs. Trung was invited by CSIS and the U.S. Department of State to speak on US-ASEAN relations in Manila in March 2017. He has covered several international and regional events, including ASEAN summits in various ASEAN member states. He was also invited to attend the 14th and 15th Shangri-La Dialogue, Asia's annual premier defense summit, in Singapore in 2015 and 2016 as a delegate.
I have been passionate about journalism since high school and I have spent many years honing my skills as a writer, researcher, and producer of content. I believe that journalism plays a critical role in informing the public, so I strive to produce high-quality journalism that is accurate, fair, and ethical. In my work, I have focused on covering world affairs and foreign policy, which has allowed me to develop a deep understanding of the complex issues that shape our world. In addition to my work as a journalist, I am also interested in the digital transformation of the media industry. I am excited to be part of a team that is working to develop a digital transformation strategy that will help our newspaper stay relevant and competitive in the years to come.
Navigating Legal Issues in Digital Media: To emphasize the importance of understanding and following legal and ethical principles to maintain the credibility and trust of the public, it is essential to teach about legal issues in media and journalism. As such, I would like to share my insights and expertise in digital media, which has created new legal and ethical challenges for journalists. Additionally, I am interested in discussing privacy, copyright, access to information, and ethics in Vietnam and other countries.
---
Phan Van Kien
Dean of School of Journalism and Communication University of Social Sciences and Humanities, Vietnam National University, Hanoi
He completed his Doctor of Journalism and Communication degree at the University of Social Sciences and Humanities, VNU. His specializations are teaching and research on theory and practice of media journalism, visual communication, photojournalism, writing skills for various types of media journalism, and communication skills.
Vietnam Social Network and some Important Skills: How to be effective on social media? What are the characteristics and principles of social networks in Vietnam? Some important skills when using social networks at work: Increasing interaction, building content strategy, and creating and editing images, video… on social networks.
---
Vu Tuan Anh
Dean of the Faculty of International Communication and Culture the Diplomatic Academy of Vietnam
Dean of the Faculty of International Communication and Culture, the Diplomatic Academy of Vietnam. He experienced for online content producer at ABC Radio Australia and was lecturer at Academy of Journalism and Communication for Group of Online Journalism. He finished Doctor of Philosophy in Communication degree in Faculty of Humanities and Social Sciences, University of Technology, Sydney.
Information Campaigns for Local Branding: Information campaigns for local branding are strategic communication efforts designed to disseminate specific information, raise awareness, or promote particular ideas, products, services, or behaviors to the target audience. These campaigns aim to inform, educate, and influence the audience's attitudes and behaviors on a local branding issue. The session also involves the process of tailoring communication content and style to effectively engage a specific target audience. It involves understanding the characteristics, preferences, and needs of the audience and using that knowledge to create messages that resonate with them. The goal is to deliver information or promote ideas in a way that is relevant, relatable, and impactful to the intended recipients.
---