Trainer Bios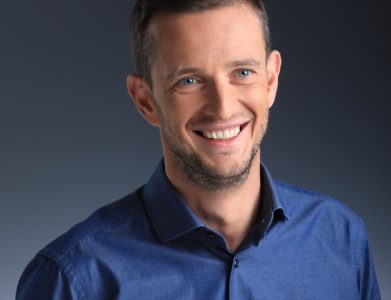 Lampros Zolotas
Country Manager Greece, Israel, Cyprus HMD Global - Home of Nokia phones
Lampros has over 15 years of experience in sales, business development and leadership in a number of international roles for multiple organizations. During his career he is interested in working with and through others on a day to day basis to accomplish concrete business goals. One of his key interest areas is to develop employees and others to reach their fullest potential. Creating teams with high collaborative culture and social values that could endure ongoing changes and challenges.
His postgraduate studies on Organizational change and Development along with his recent studies in Business and Leadership coaching drove him to further explore the need of leaders and organization to get off the ground and scale their business and performance.
While training for his first half Ironman, failing in setting up his first business venture and supporting his wife setting up her furniture business he has been mentoring students for the University of Manchester as well SMEs for Endeavor and startups for Foud.ation. Spotting the opportunities and helping people to develop and experiment new behaviors is key in his coaching practice. Every day is an opportunity to become better and we all have the right for a bad day!
---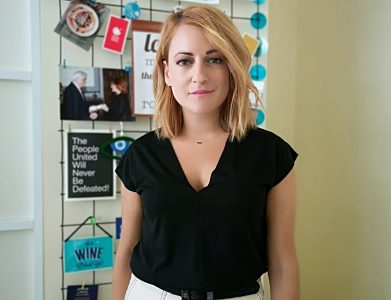 Melina Taprantzi
Founder Wise Greece
Her first degree may have been in Philosophy, but eventually it was the world of marketing and communication that won her over and for which she has worked for over 10 years, assisting many brands to become established and known. In 2020 she was one of the seven women globally who received the prestigious award SDGs and Her from the World Bank and the United Nations, for her work in the implementation of the Agenda 2030 for sustainable development.
She is the founder of "Wise Greece," a social enterprise that promotes top quality Greek products and uses the profits from sales in order to buy foods in bulk and donate them to soup kitchens, children, families and the elderly in need, hence essentially having 2 important missions; helping the small farmers and producers to grow and export their products and at the same time offering to unprivileged people their most basic need, food.
Today Wise Greece works with over 100 small producers who offer over 2.500 products; exports to 8 countries, has so far donated over 90 tons of food to orphanages, soup kitchens and charitable institutions, has received important awards, among which is the prestigious award from the President of the Greek Republic "Models of Excellence", as well as the Start Up award for sustainability and social contribution, the European Social Challenge Award 2018, the Innovative Fundraising Award by the British Council and the BeMed Award by the Prince Albert II of Monaco Foundation.
Melina is a keynote speaker at international seminars on social entrepreneurship, an Ambassador of the Think Young Entrepreneurship School, a TEDX Speaker, a BMW Foundation Responsible Leader, an IVLP Alumna in the program of Social Responsibility and Innovation funded by the US Department of State, a co-builder of the international World Human Forum, a Young Emerging Leader 2018 by the European-Australian Forum and a Young Innovative Leader 2019 (YTILI Fellow) by the German Marshall Fund and the US Department of State.
---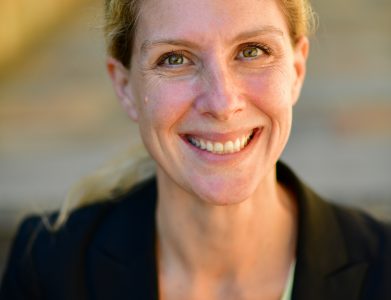 Myrto Papathanou
Founding Partner Metavallon VC
Myrto Papathanou is a Founding Partner at Metavallon VC, a venture capital fund investing in early stage technology companies in Greece. She has 20 years of experience in the fields of finance and entrepreneurship, and has also been involved in several non-profit projects around the world. In Metavallon VC, Myrto currently serves on the Board of Directors of Ferryhopper, Better Origin and Advantis Medical Imaging. She also led the investment and exit of Think Silicon, acquired by Applied Materials in 2020.
She started her career in London, working as a credit risk and portfolio analyst for Dresdner Kleinwort Wasserstein and later as a Fixed Income Strategist for EMEA at Bank of America Merrill Lynch. Returning to Greece, she has been involved in technology and high-tech companies as an executive, founder, mentor and investor. Before co-founding Metavallon VC, she served as Head of Corporate Development in EFA Ventures, a group active A&D and hightech verticals.
On the non profit side, she cofounded ethelon, fundraised for AFI and currently serves as at the Advisory Board of WomenOnTop and The Hellenic Innovation Network. In 2016 she was recognized by Linkage Greece as "Leader of the Year" and in 2020 she was included by Fortune magazine in the 40under40 list. Myrto is an economist, with an MSc in Finance from Imperial College and an MBA from INSEAD. Since 2019 she is a Kauffman Fellow, the first from Greece.
---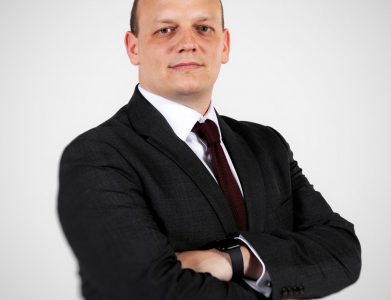 Athanasios-Antonios "Thanos" Leontaris
Managing Partner Ratio Legal Services
Thanos is a lawyer licensed in Greece and Cyprus. He specializes in Data Protection, Intellectual Property (Trademarks,Designs and Patents), Internet Law (Domain Names etc.) Tech and Startup Consulting.
---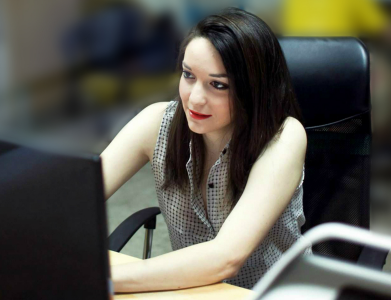 Magy Kontu
Co-Founder & Lead UI/UX Designer SimpleApps.gr
Magy Kontou is the Co-founder & Lead UI/UX Designer at SimpleApps.gr, an award-winning mobile and digital marketing agency, partnered with the most recognized brands in Greece. The company's services have been distinguished in more than 9 innovation and young entrepreneurship contests globally. During her postgraduate studies she co-founded SimpleApps.
Combining her love for UI/UX design and her passion for mobile technologies, today she oversees all the creative output of the company across different digital channels. She is also part of the Tech Talent School team and co-organizer at GDG Athens (Google Developers Group Athens) and WTM Greece (Women Techmakers). Magy represented Greece in Global Entrepreneurship Summit 2016 (GES) held in San Francisco, she participated as a Role Model in the campaign #WomenChangingGreece organized by the U.S. Embassy in Greece and her name was included twice in the 40under40 list of Fortune Greece. She regularly participates as a speaker in competitions, lectures and events related to entrepreneurship and women in tech, thus she gives talks and hands-on workshops on digital/mobile product design, UI/UX and mobile marketing. She is a graduate of Computer Science Department and holds an MSc in Mobile Computing from University of Hertfordshire (UH), UK.
---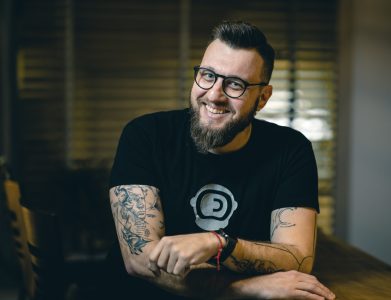 Dimitris Dimitriadis
Chief Innovation Officer TheFutureCats
Devoted to 'exploring' the future and spotting the trends and technologies that are shaping our world. Dimitris is a 'digital futurist.' His mission is to give the world a better understanding of how society, human interactions and business will look like in the years to come.
As a public speaker on future trends, he gives his audience an optimistic, yet down-to-earth take on the future and how technologies disrupt everything we do. On the stage of conferences such as TEDxAUEB, TEDxUOM, SocialMediaWeek, DCN – Digital Communications Network, he answers the big and smaller questions that will define humanity: how do exponential technologies, such as AI, blockchain, and 3D printing, merge together and shape our world? What will the human-machine relationship look like? How will education, construction, medicine and all other industries are being disrupted?
Interacting with people has always been at the core of everything Dimitris undertakes. With an academic background in design interactions, and being part of the digital marketing world even before the birth of Facebook, soon along the way he decided to take the path of communication and storytelling. First as a lecturer at CITY College, University of York Europe Campus , as a consultant and lately as a podcaster, co-hosting "Weekly Notes to My Future Self", is the co-founder of TheFutureCats, an integrated digital marketing agency, as well as "ΕνΣΥΝαίσθηση", a volunteer platform harnessing the power of crowdfunding to solve homeless people direct needs.
---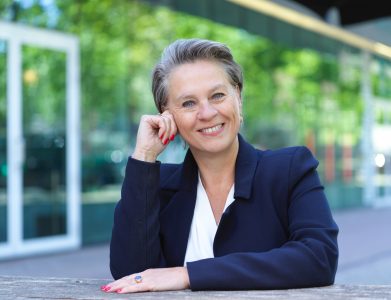 Josette Dijkhuizen
Entrepreneur and Honorary Professor in Entrepreneurship Development De Zakencoach
As an entrepreneur and professor, Josette connects science with practice in the field of entrepreneurship. She does this by using her knowledge, experience and network for the business and personal development of entrepreneurs and intrapreneurs, and by setting up innovative projects which are of societal and economic value.
For Josette, entrepreneurship development and growth is not about bigger, but about greater. That's why she always says: a successful business starts with the entrepreneur. For Josette, the success is not determined by the size of the enterprise, but by the contribution and impact the entrepreneur delivers to society and in realizing his or her ambitions. Her focus is on corporate entrepreneurship, social and women entrepreneurship, and on the more psychological aspects. In this field she works as a consultant, trainer and speaker for educational institutions, corporates, public sector, and many others. Her passion for entrepreneurship is expressed in books, scientific papers, and presentations. A previous position as UN Women's Representative for the Netherlands, led to the idea for Krachtbedrijf Foundation, to assist survivors of violence to start-up their business. She feelsl honored to have received (inter)national awards for her work. Do you want to know more about Josette and her work? You are welcome to visit her website www.josettedijkhuizen.nl.
---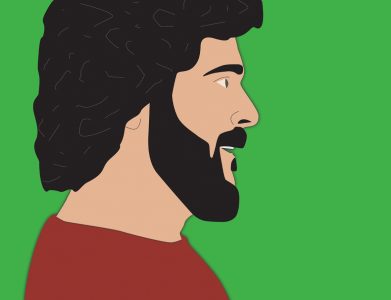 Costas Bissas
Innovation Specialist and User Researcher Found.ation
Costas is a design consultant based in Greece. His research interests lie between design, technology, wellbeing and culture, focusing on the use of design as a creative tool for the development of innovative products and services. He is an industrial designer and mechanical engineer by training, but an experimental practitioner at heart and multidisciplinary designer by choice. His belief in the multifaceted role of design has led him to collaborate with farmers, a chef, a psychologist, archeologists, a Highland cow and even a volcano in order to explore the creation of semantic prototypes, intriguing installations and critical ideas.
Having begun his design steps next to designer Michael Anastassiades, he has since collaborated with international organizations such as DeBalie Centre for Culture & Politics in Amsterdam, FutureEverything in Liverpool, the Barbican Centre in London and the SENSEable city Laboratory of MIT in Boston, and has a record for creating research informed exhibition pieces and commercial products. His work has been acclaimed by the European Space Agency, the European Innovative Games Award, the Greek Graphic Design & Communication Awards, Mikser Festival of Creativity & Innovation and Athens Startup Weekend Sustainability, while he is visiting lecturer at the Department of Product and Systems Design Engineering in the University of the Aegean, in Greece. Although he has lived 2.5 years next to the Loch Ness, he never managed to locate the monster.
---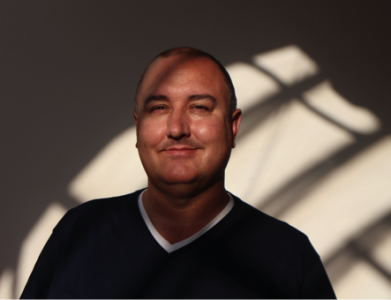 Douglas Arellanes
Co-Founder Sourcefabric
Douglas Arellanes is a technologist, broadcaster and software developer focusing on innovative technology solutions for journalism. A co-founder of the Czech nonprofit institute Sourcefabric, Arellanes has won several awards for his technology solutions with news organizations in developing countries, and has led several significant journalism innovation projects. He is a longtime moderator on Radio 1 in Prague, and has translated several books from Czech to English, including "Economics of Good and Evil," by Tomáš Sedláček (Oxford Press, 2011).  Arellanes holds a bachelor's degree in Book Arts from the College of Creative Studies at the University of California, Santa Barbara.
---