Trainer Bios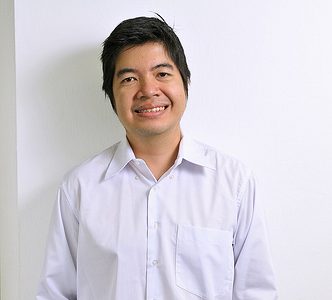 Klaikong Vaidhyakarn
Director SocialTech
Klaikong Vaidhyakarn, the Director of SocialTech, has worked on information technology and digital media for more than 20 years. Klaikong has organized many technology camps for young people. In 2006, he started the Mekong ICT Camp Project, through the Thai Fund Foundation. This program has organized several regional technology programs focusing on young people in Cambodia, Lao, Myanmar and Vietnam, and bringing together civil society organizations and journalists to explore low-cost technology solutions. He has pioneered the focus on open data in Thailand, as a vehicle for unlocking many social problems through genuine open government information. SocialTech has partnered with many civil society organizations in Thailand. They provide space for new generations to work in social technology, and Klaikong has mentored many Thai technology social entrepreneurs including OpenDream and Boonmee Lab. In the past five years, SocialTech has been supporting government efforts to make public data more transparent, in partnership with the Electronic Government Agency.
---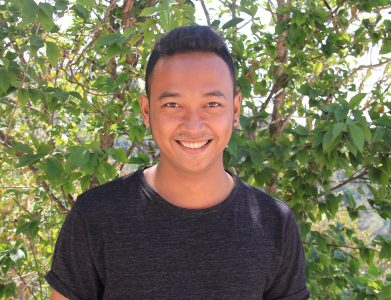 Myo Min Aung
Communications Officer MIDO
Myo Min Aung is a Communication Professional working for MIDO (Myanmar ICT for Development Organization), a local organization focusing on ICT4D. Together with the MIDO team, he has been working on many different successful campaigns including awards winning "Panzagar" anti-hate speech campaign. He is passionate about utilizing communication tools and techniques for specific social impacts. Moreover, he is keen to share his knowledge and experiences of developing advocacy campaigns whenever there is a chance and love to learn from others as well.
---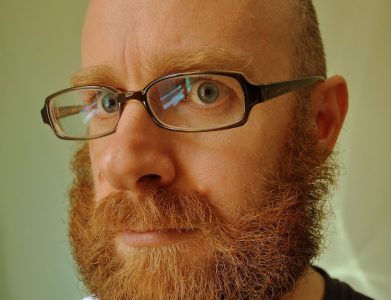 Eoghan mac Suibhne
Journalist Storyful
Eoghan mac Suibhne is an Irish journalist who has worked extensively in print, broadcast and online media since 1999. He was part of the early core team at Storyful that developed groundbreaking techniques, systems and practices in monitoring, discovery and verification of online content. He also provides training in these areas for media companies, NGOs and others.
---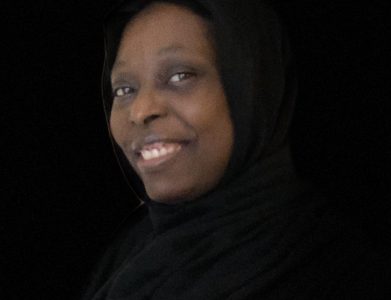 Jamila Fagge
Strategic Communications Specialist and Broadcast Journalist
Jamila Fagge is a multimedia journalist and seasoned expert on women's issues in Nigeria.  She has an exceptional record of success creating radio programming and social media campaigns for Hausa-speaking youth in Nigeria focused on issues critical to civil society development.  Jamila has built a successful career providing innovative media strategies and solutions that meet the unique challenges of Nigeria's political, cultural, media, and technology environments.
---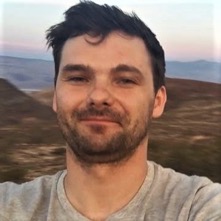 Maciek Slomczyński
Producer, Mobile Journalist TVN 24
Maciej Słomczyński is a news editor, producer, Mobile Journalism enthusiast and propagator. He is currently the head of Special Projects Unit at TVN24 – 24/7 polish News. Starting out in 2004, Maciej was the producer and editor of the first Polish live program using Skype interviews with viewers (2007), the first live report using mobile phone (2008), and producer and editor of election nights, presidential debates etc. Editor of evening broadcast Fakty at TVN, watched by 3.5 million people daily. Since 2016 Maciej is the head of Social Video platform TOTERAZ – with more than 0.5 billion video views since the start at Facebook fan page. TOTERAZ is the first in Europe and one of the first in the World platforms using Vertical Video only.
You can trust him, he's an archeologist with diploma.
---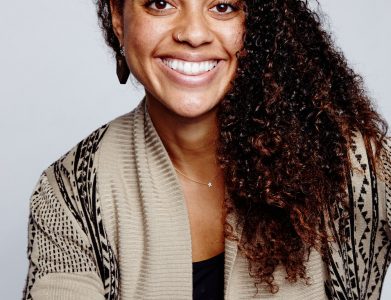 Alex Nana-Sinkam
Open Innovation Manager OpenIDEO
Alex Nana-Sinkam currently manages innovation programs focused on international development at OpenIDEO, IDEO's open innovation portfolio. 8 years in the social sector has led her to San Francisco, Kenya, South Africa and Southern India focusing on youth empowerment and education, philanthropic research and evaluation, and design of community based programs. She has supported TechCamps as a trainer and facilitator in Bangkok, Thailand and Port au Prince, Haiti, focusing on economic empowerment of small business owners and collaboration across diverse cultural divides. In another life, she worked in new business strategy and product development for a large tech company.  Ask her more about: education technology in developing contexts, mental health awareness, science fiction (all mediums) and growing up in the Republic of the Congo.
---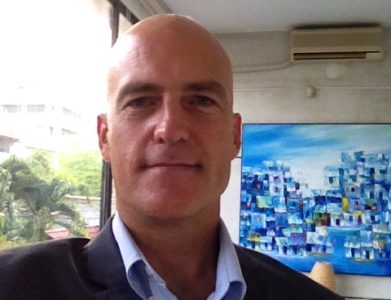 Silas Everett
M.A. Candidate (Information and Data Science) Berkeley University
Silas Everett M.A. Candidate, Data Science, University of California, Berkeley, School of Information Silas Everett has worked in international development for over twenty years including the Balkans, South Caucasus, Mongolia, and over 10 years in South and South East Asia. He has designed, managed and represented a range of multi-year programs in the areas of community policing, legal aid, peace and reconciliation, civil society strengthening, local governance and access to employment information. A specific area of interest for him is exploring social media to gain insight on what matters to different groups of people and to amplify public opinion on pressing civic issues. He is currently a student at U.C. Berkeley School of Information in the Masters of Information and Data Science program. He holds a masters in law and diplomacy from the Fletcher School of Law and Diplomacy at Tufts University.
---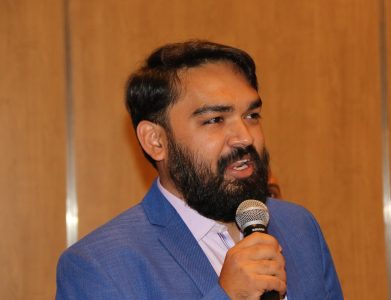 Harish Kotra
Cofounder Fests.info
Meet Harish, the Platforms & Community Lead for AngelHack, a global company dedicated to Developer Relations and building diverse communities of change makers and innovators worldwide. With his expertise, Harish has helped run some of the best hackathons and developer competitions globally, providing opportunities for developers to showcase their skills and ideas.
During his spare time, Harish helps entrepreneurs build and automate anything without coding. He is passionate about technology and believes in empowering individuals to bring their own ideas to life. So, if you want to know more about technology and how to not be intimidated by it, Harish is the person to hit up.
---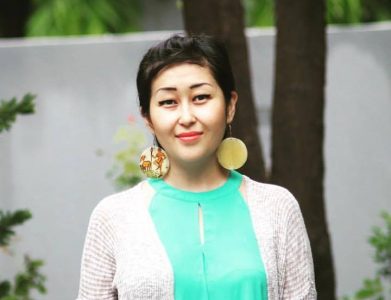 Aigerim Khafizova
Co-Founder The LinchPin Effect
Aigerim Khafizova is a co-founder of LinchPin Effect, education startup with a mission to empower the youth of Eurasia with skills and prepare for successful career. She is an e-learning designer and a Fulbright Fellow from Kazakhstan passionate about education technology and youth empowerment.
Aigerim has more than five years of experience in higher education, youth employment, and professional development. She has worked designing youth employment and professional development programs in Kazakhstan, conducted international learning research at the leading e-learning platform Udemy in the U.S., was an entrepreneur in residence at Pathbrite in San Francisco, and volunteered for a social entrepreneurial organization in Peru.
Prior to LinchPin Effect, Aigerim worked at Amal Academy in Lahore, Pakistan as a Global Academic Fellow. Since she joined Amal, together with a curriculum development team she has assisted in the transition of current Career Prep Fellowship into a blended model to scale number of fellowships, has been involved in marketing campaign to outreach potential learners, and alumni community building.
Aigerim is a Global Shaper, initiative of World Economic Forum, co-organizer of Global Entrepreneurship Week in Kazakhstan, as well as the co-founder of Cafe Scientifique and One Salon in Kazakhstan. She holds MS in Education Administration and Policy Studies from State University of New York at Albany and BSS in International Relations from KIMEP University
---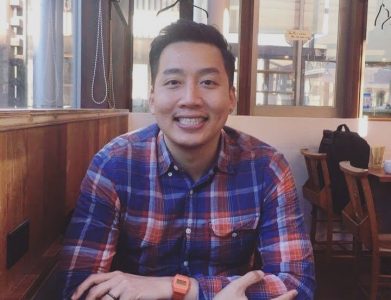 Thiti Luang
Co-Founder Boonmee Lab
Thiti Luang is a Co-founder of Boonmee Lab, Human-centered Design & Technology company based in Bangkok. As a Fulbright grantee, he graduated from Interactive Telecommunication Programs, Tisch School of the Arts, New York University. His expertises lies between product, design, and tech. He is currently working on projects including smart city system, data management and visualization as well as a marketplace for conscious food and products.
---