Trainer Bios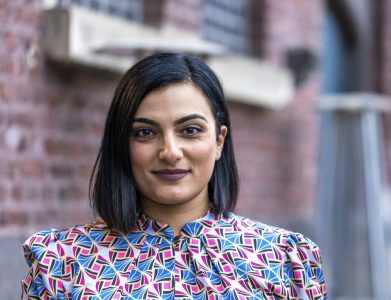 Photini Vrikki
Lecturer in Digital Media and Culture King's College London
Photini works at the intersections of technology and social change. Her work explores how data can be used to both reinforce and challenge inequity and power in our societies and economies. She was awarded the Charlemagne Prize Fellowship for 2020-21 for her project titled Toward Solidary European Data Spaces, where she explored the governance mechanisms of digital infrastructure and the role of data literacy in the European data economy. Photini has worked with communities that exist on the margins of the digital and creative industries to create content with them, promote their work, and unveil the inequalities of the sectors. Since 2019, Photini has been co-building the research and impact profile of Media What, an NGO committed to promoting media education through participatory media production activities that empower community voices and enhance media literacy and critical thinking.
---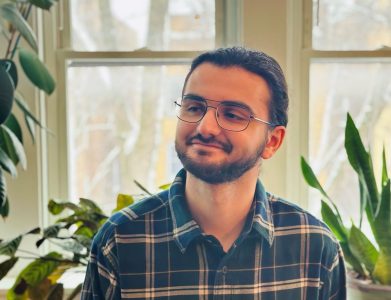 Sanjin
Open Source Fellow MuckRock
Sanjin is the Open Source Fellow at the MuckRock Foundation which supports both the MuckRock and DocumentCloud platforms.
MuckRock is a non-profit, collaborative news site that brings together journalists, researchers, activists, and regular citizens to request, analyze, and share government documents, making politics more transparent and democracies more informed. MuckRock's unique form of investigative and accountability journalism has been recognized by the Sunlight Foundation, The Freedom of the Press Foundation, and hundreds of local and national news outlets for its groundbreaking work in areas such as government spending, surveillance, and public safety. DocumentCloud is a platform founded on the belief that if journalists were more open about their sourcing, the public would be more inclined to trust their reporting. The platform is a tool to help journalists share, analyze, annotate and, ultimately, publish source documents to the open web.
At MuckRock/DocumentCloud, Sanjin develops DocumentCloud Add-Ons, which extend the base functionality of the DocumentCloud platform to include features like the ability to extract tables from PDFs, detect personally identifying information in documents, compress PDFs, re-flow PDFs for viewability for e-books and smartphones, transcribe audio in any language from audio or video files hosted on Google Drive, Dropbox, or YouTube, or use powerful machine learning models like GPT-3 to analyze mass amounts of documents. Sanjin also on-boards newsrooms to the DocumentCloud platform and assists newsrooms in technical projects like web-scraping, data extraction, and data visualization. He is also responsible for overseeing the success of MuckRock's Gateway Grantee projects, each of which are seeking to preserve, analyze and publish critical document collections that are at risk of disappearing or are generally inaccessible.
Before joining MuckRock, Sanjin worked as the community organizing chair and digital security trainer at data transparency and civics organization Lucy Parsons Labs, where he assisted journalists, lawyers, human rights defenders, and activists in threat modeling, risk assessment, and developing security plans on an individual and organizational level as well as acted as the chief recruiter for the non-profit organization.
---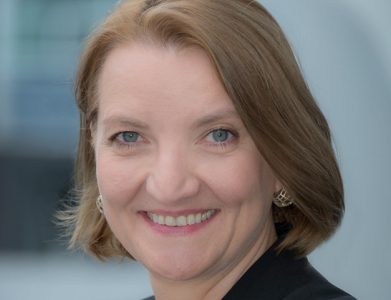 Barbara Weidmann-Lainer
Freelance Journalist and Trainer Fit for Crossmedia
Barbara Weidmann is a seasoned journalist and trainer. With 30 years of experience in cross-media journalism, she has sharpened her expertise in video production, digital storytelling, and mobile reporting. Her ambition is to attain first-rate results with the latest tools and techniques, while using minimal resources, low effort, and a limited budget. Since 2002 she is working independently as a crossmedia journalist and passing on her experiences in courses for various organizations, including journalistic institutions, publishing houses, public authorities, NGOs and companies. Before branching out on her own, she spent over a decade at ProSieben, a German television station, where she played an integral role in the development of the daily talk show format "Arabella". Throughout her diverse career, she has held positions in TV news, including live reporting, editorial directionand anchoring. She also holds a Master of Arts (MA) degree in Political Science.
---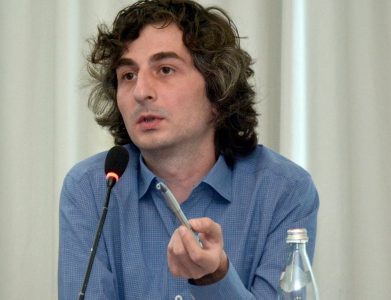 George Jologua
Associate Professor Caucasus University
George has a PhD in media and communication studies; Since 2019 is Manager of Scientific Research Center at Caucasus School of Media. Scientific interests: Media literacy, media education, communication theory. Author of teacher manuals for integrating media literacy into social science subjects. Since 2012 has been managing the election-related monitoring of Georgian press, online and social media (project funded by EU Delegation to Georgia and UNDP Georgia). During the past ten years has conducted media research projects funded by UNICEF, UNDP, UNFPA, UNDP, OSGF, etc.
---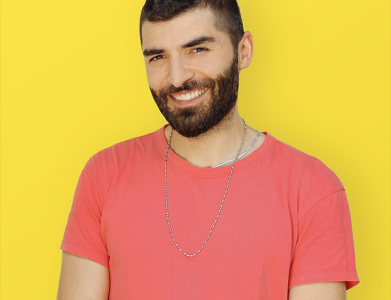 Irakli Chumburidze
Data visualization Designer ForSet
Irakli has more than 10 years' experience in Data Information Design. He is cofounder of ForSet and DataFest Tbilisi, working as a lead designer. He created more than 100 static and interactive infographics, as well as more than 10 animations and video infographics. He has designed more than 30 web applications and data portals. Irakli designed Chai Khana's website that won an Adami Online Media prize and EU prize in Journalism in 2015. He has delivered more than 10 training courses and workshops. Irakli holds a BA in web technologies from Georgian Technical University.
---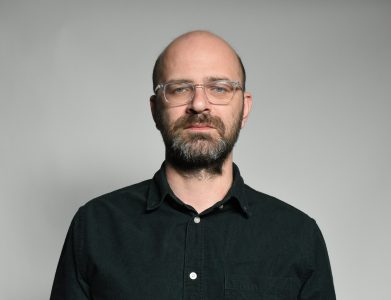 Niko Nergadze
Journalist RFE/RL
Niko Nergadze has been working for the Radio Liberty for 13 years – he's a prominent podcaster, interviewer, blogger and cultural reporter. His previous occupations include being the head of the Communications Department of the parliament of Georgia and working as an editor-in-chief for Playboy Georgia. Niko Nergadze has been teaching various communications and advertising related classes for almost 20 years. He holds a masters degree in communications from Louisiana State University.
---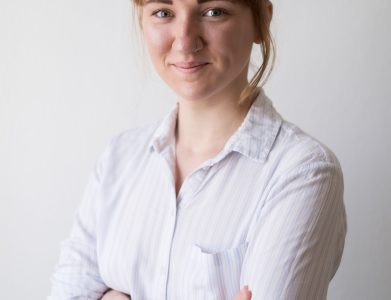 Katya Petrikevich
Co-Founder and International Director Participation Factory
I am currently working on mainstreaming best practices in participation in policy-making and strategic planning processes as a Co-Founder of Participation Factory and Civic Port. I am also working towards these goals as a member of the PB Practitioners Board at People Powered and a mentor at the Rising Star mentorship program offered by People Powered. In the course of my work, I supported domestic and international offices of a civic tech and advisory company and provided expertise for the development of new methodologies. I conducted research on current trends in tech and innovation for the EU Commission, trained young Western African leaders, and activists in Abidjan, Cote d'Ivoire, and served as a jury member of the Prague Civil Society competition SWITCH. An alumna of Columbia University and Sciences Po Paris, I try to bring my extensive knowledge of political science and human rights into the field of participation and civic engagement with special attention paid to the issues of gender parity and inclusion of marginalized groups.
---