Trainer Bios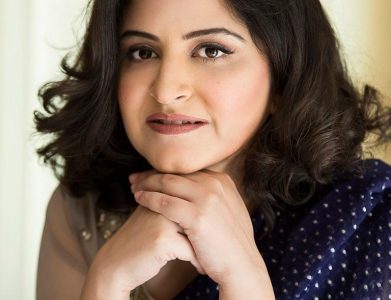 Maria Umar
Founder & President Women's Digital League
Maria is the founder and president of Women's Digital League (WDL) – an online platform that provides digital training and work to Pakistani women. She has been working in the online digital outsourcing sphere for more than 5 years. Project Artemis/Goldman Sachs 10,000 Women Program was the turning point in her career when she was coached and mentored by top business professors and talent from the Silicon Valley. Getting to the finale of GIST's "I Dare" business plan competition was another huge encouragement. Google Pakistan profiled WDL in its online campaign showcasing innovation in the use of technology.
Maria was nominated a Thought Leader by Ashoka Changemakers. WDL also won the Early Stage Award in Changemakers' "Women Powering Work" competition. Local and International media has featured her as an innovative leader. These publications include Mashable, Forbes, Virgin, Ashoka, Dawn to name a few. Maria is also actively working to encourage girls to opt for STEM at an early age through the Technovation Challenge.
---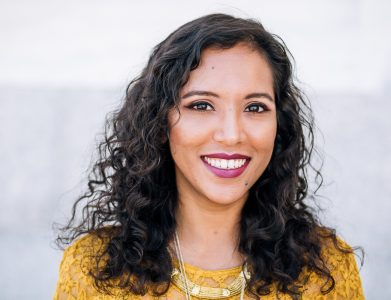 Nafisa Isa
Program Manager Smithsonian Asian Pacific American Center
Nafisa Isa is a life-long learner, organizer, and advocate, currently Program Manager at the Smithsonian Asian Pacific American Center. She has been working on community development initiatives, building intentionally inclusive spaces, and promoting positive social change for the last 15 years. At the Smithsonian Asian Pacific American Center, Nafisa oversees planning and strategy for the Center's programs, with a focus on fostering innovation, supervising digital strategy and implementing community-centered design for a diverse array of projects including the Center's groundbreaking Culture Labs. She is also an aspiring entrepreneur and an organizer with Subcontinental Drift, a nationwide network of creative spaces promoting social awareness, expression, solidarity for the South Asian diaspora in the United States.  
Nafisa was previously Innovations and Program Manager for Busboys and Poets, a nationally-renowned, Washington DC brand, where she developed and facilitated programs, managed community partnerships, and initiated strategic shifts in digital engagement, operations and business development geared toward maximizing engagement and community-centered, positive branding. Prior to Busboys, Nafisa developed and managed professional exchange and cultural diplomacy programs for the Department of State's International Visitor Leadership Program (IVLP) in the topical areas of arts for women's empowerment, youth engagement, and community development.
---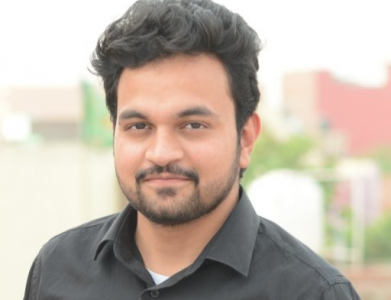 Sameer Malik
Program Manager Nexus Innovation Hub & Business Incubator
Sameer Malik is the program manager for Nexus, India's leading Innovation Hub and Business Incubator by the US Embassy in India. In his role at Nexus, Sameer has been instrumental in developing the entrepreneurial ecosystem in India, forging partnerships to support the entrepreneurs and leading them during the Nexus' flagship incubation program.
Prior to Nexus, Sameer was the co-founder and managing partner for Galaxy Exports, a manufacturer of handicraft products and furniture. In the first three years, he increased sales to over $1,000,000 and shipped Galaxy products to three continents. His corporate experience also includes stints at KPMG and Intuit India. He has been an entrepreneur, a freelance visual basic developer, a teacher, and a Blockchain and crypto-assets enthusiast.
Sameer is a post-graduate of Delhi School of Economics; a qualified Company Secretary (CS) and he completed his Bachelor of Commerce (Honours) from Kirori Mal College.
---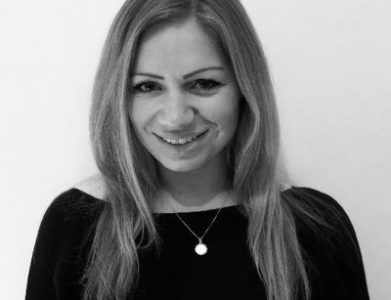 Ulrike Eder
Chief Commercial Officer drie.co
Ulrike is co-founder and Chief Commercial Officer at drie. She has over 11 years of commercial experience in technology businesses, both in a product and services environment. Previously Ulrike was the Global Head of Marketing for technology consulting firm ThoughtWorks. The breadth of Ulrike's experience spans markets worldwide like the UK, Germany, India, USA, China, Australia and the Middle East. At drie, Ulrike and the team help businesses like the Ministry of Justice in the UK or Bahrain Development Bank adopt and scale with cloud technologies. In her spare time, Ulrike loves to travel and take cooking classes abroad.
---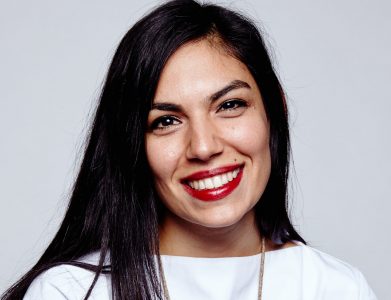 Alisa Ahmadian
Business Development & Partnerships Associate OpenIDEO
Alisa helps develops new partnerships for OpenIDEO. As an OpenIDEO ambassador, Alisa works with organizations across all sectors to drive real world impact – including organizations looking to ignite global conversations and generate innovative ideas by sponsoring challenges, and diverse partners who support communities of entrepreneurs and innovators in other ways. She's helped to design and launch over 20 open innovation programs with partners like the Ford Foundation, the Australian Department of Foreign Affairs and Trade, Nike, and AARP.
Prior to coming to IDEO, Alisa held roles in every sector, starting as a community organizer leading the Manhattan fundraising office for the Fund for the Public Interest before working in the Policy Unit in the Manhattan Borough President's Office working on food and hunger issues. At the Clinton Global Initiative, Alisa worked on developing partnerships in the Clean Energy portfolio by connecting unlikely organizations together to make sustainability 'Commitments.' While living in Cambodia, Alisa led business development and strategy for a social enterprise called Naga Biofuels, which used a community-centric model for producing and distributing clean biodiesel to NGOs and local businesses in Siem Reap, Cambodia.
Alisa received her MPA from New York University's Wagner School of Public Service and a BA from the University of California, Los Angeles.
---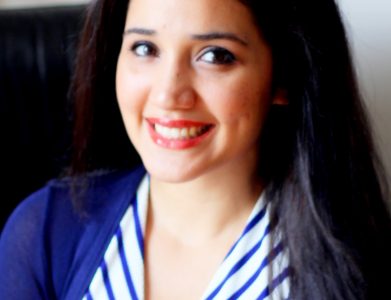 Meenah Tariq
Head of Accelerator and Strategy Invest2Innovate
Meenah Tariq is the Head of Strategy and Accelerator at Invest2Innovate Pakistan. In her role at i2i, Meenah has supported hundreds of entrepreneurs since 2015, across a wide variety of industries and geographies. She is a passionate supporter of the entrepreneurship ecosystem in Pakistan and has been designing and implementing programs to practically support women entrepreneurs, encourage entrepreneurial mindsets in young people, and equip entrepreneurs across the country with the business acumen required to scale high-impact businesses. Beyond running the i2i Accelerator program, she conducts trainings on business creation and scale, mentors a number of startups, and teaches entrepreneurship at local business schools at the undergrad level. Meenah is also constantly experimenting with business ideas of her own. Prior to I2I, Meenah was a Fulbright scholar, completing her MBA from Babson College, with a focus on strategy and entrepreneurship.
---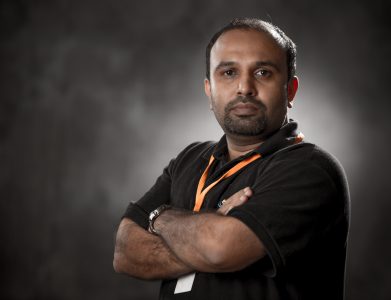 Nishant Pagare
Communication Professional Syncline FIlms Pvt Ltd
Nishant has always been most passionate about telling stories from a very young age and that made him expose himself to try out various visual mediums.
He has over 14 years of combined experience in varied fields of advertising, television programming, non-fiction content distribution, corporate communication and visual communication design for non-profit sector. He has worked his way up having worked on projects in various capacities such as Line Producer, Producer, Director, Production Manager and Researcher.
His professional experience has informed a lot of the volunteer work he has been drawn to as a communication consultant. Nishant is an active member of the board of 'Organisation for Awareness of Integrated Social Security', an NGO based in Bhopal (M.P.) focusing on Social Innovations in India. He also serves as Trustee for the Indiability Foundation, Jodhpur, that is working to change attitudes towards people with physical disabilities in India and empowering them to live full, independent lives. He had earlier served as a Trustee for a period of 9 years for the Academy of Electronic Arts (AeA), New Delhi, a learning, sharing, mentoring, networking and empowering institution that evolves continuously to inclusively address all e-Creative Practices & Practitioners.
He feels very excited being witness to the most amazing changes which are coming about in the communication sphere with the development in the new media which has democratised the process of expression of one's thoughts.
---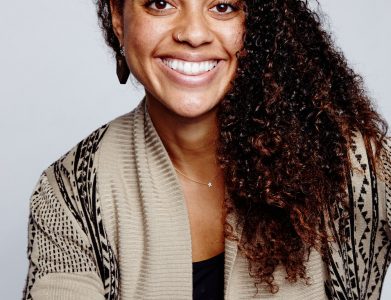 Alex Nana-Sinkam
Open Innovation Manager OpenIDEO
Alex Nana-Sinkam currently manages innovation programs focused on international development at OpenIDEO, IDEO's open innovation portfolio. 8 years in the social sector has led her to San Francisco, Kenya, South Africa and Southern India focusing on youth empowerment and education, philanthropic research and evaluation, and design of community based programs. She has supported TechCamps as a trainer and facilitator in Bangkok, Thailand and Port au Prince, Haiti, focusing on economic empowerment of small business owners and collaboration across diverse cultural divides. In another life, she worked in new business strategy and product development for a large tech company.  Ask her more about: education technology in developing contexts, mental health awareness, science fiction (all mediums) and growing up in the Republic of the Congo.
---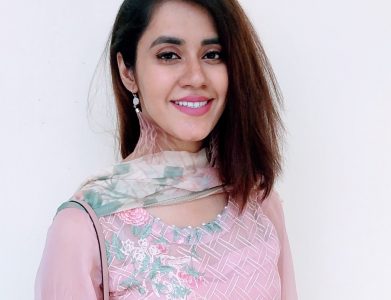 Maryam Arshad
Founder Impact Dynamics
Maryam is leading research across Pakistan on "Making Workplaces more Human" through her enterprise Impact Dynamics which, besides creating and curating curriculum for entrepreneurs, runs workshops on soft skills providing solutions to the personal and communal issues at workplaces. She has trained people in multiple capacities on topics like The Art of Selling, The Art of Negotiation, Digital Storytelling, Community Building ,Growth Hacking for Startups etc.
An unapologetic dreamer, a community builder and a doer,Maryam  is a hybrid marketer, tech enthusiast, social entrepreneur and a public speaker. An IVLP alumna, she has been a community builder for the past four years in various capacities.Founding team member and  former Community Manager at National Incubation Center(Islamabad), Founder and Director Impact Dynamics, Maryam also leads Google Business Group Peshawar(ranked amongst the top ten chapters of the world as recognised by Google) and Startup Grind Peshawar.
Her Public Speaking profile extends from speaking and moderating to mentoring and motivating. She has been a speaker at Digital Youth Summit (2015,2017,2018), TEDx ImSciences ,OPEN Silicon Valley and at multiple other events. Maryam has also given a lightning talk on "Community Building Through Ideas and Knowledge Sharing" at Google APAC Headquarters, Singapore and mentored startups at the K-12 (Education Innovation Challenge) at BaseCamp Peshawar.
---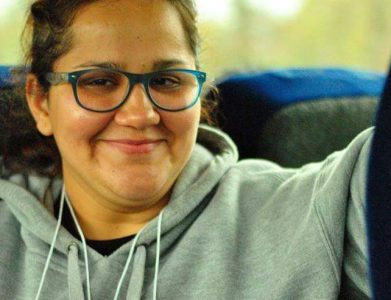 Neelam Azmat
Innovative Intervention Specialist Pakistan Poverty Alleviation Fund
Neelam is a strong advocate for using technology and innovation for economic, financial and social inclusion of the marginalized. Currently, she serves as the Innovation Specialist at Pakistan Poverty Alleviation Fund. Within her role, she identifies, source and test innovative pilots with high sustainability potential to help alleviate poverty in Pakistan. Previously, she was the program manager at Basecamp, spearheading a DfID funded education innovation initiative in Khyber Pakhtunkhwa and Balochistan. Neelam also worked on knowledge management for financial inclusion of the poor.
 Neelam is a Fulbright scholar with a Masters in Public Administration from The Ohio State University. In 2017, she attended a short course on incubation management and gender inclusion at the University of Queensland, Australia as an Australia Awards Grantee. She is also the vice-curator Global Shapers Islamabad Hub (World Economic Forum). Speak to her about intersectional inclusion, impact innovation, converting the bottom 10 million from beneficiaries to customers or her self-proclaimed epic(read: hilarious) fail stories!
---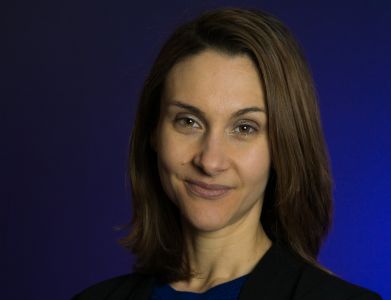 Joanna Rossignol
Digital Marketer and Communications Professional Joanna Rossignol Consulting
Joanna Rossignol is a marketing strategist with clients such as Public Broadcasting Service (PBS) in Arlington, VA and GovernmentCIO Media in Washington, DC. She manages brand loyalty and affinity among fans and fosters the creation of brand ambassadors. She is also broadening the ValuePBS campaign raise awareness among the American public and specifically millennials of the variety of offerings from PBS from broadcast primetime shows, to KIDS content to more than 50 original web  series that explore science, arts, culture, and more. For all clients, Joanna manages organic and paid social programs for campaign awareness and conversion goals, audience growth and on-site optimizations.
Joanna also runs her own digital marketing consult business and helps start-ups reach traffic and conversion goals through statistical analysis, sales and revenue strategy and advertising and social media management. She has helped guide over 65 companies on their advertising campaigns focused on the US military community and continues to work closely with military families and military issues. With a bachelor's degrees in Political Science and Journalism from the University of Missouri-Columbia, she continues to focus on opportunities to work with nonprofits and companies for good in a marketing or public affairs capacity.
---
Lathika Pai
Managing Director Microsoft for Startups & Founder, SonderConnect
Lathika is the founder of SonderConnect, an organisation that discovers, empowers and promotes women entrepreneurs looking to scale their business and raise funds through targeted mentoring and a robust, supportive community of executives, leaders and founders. In less than 2 years, SonderConnect has run 4 cohorts, mentoring over 51 Female Founders from India & Sri Lanka, out of which 5 have raised Seed to Series B funding, 12 are in the process of raising funding and 15 are working towards establishing sustainable business models before raising funds.
She currently serves as the Managing Director at Microsoft for Startups, based in India, and plays an integral role in the Scaleup Program where she mentors and engages with several powerful tech-based startups through providing sales, marketing and technical expertise. As a serial entrepreneur herself, Lathika successfully raised capital for her ventures both through equity and debt funding, as well as provided profitable exits to her investors.
---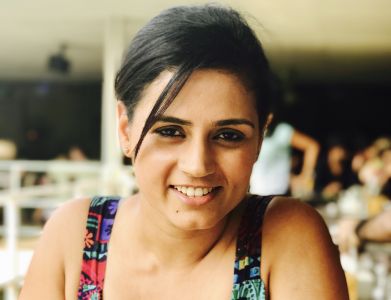 Srishti Bakshi
Founder and CEO CrossBow
Srishti Bakshi is the founder and Managing Director of CrossBow, a social enterprise focussed on relabeling impact funds, from donations to Investments.
In 2016 she decided to put her skills and knowledge set to use for the benefit of humanity and started on this journey as a Champion for Change with Empower Women Initiative by United Nations Women.
CrossBow is a mass outreach and engagement platform tailored for cause-driven campaigns. It has a special focus on analytics, which can make a paradigm shift in how funds flow to impact campaigns and projects. Srishti delved deep into the millennial mindset – the I-Care generation.
As a part of this project, Srishti is undertaking a 3600km journey on-foot, over 260 days, from Kanyakumari (south) to Srinagar (north) in India to sensitize citizens on CrossBow's first campaign on combating violence against women through financial and digital literacy
---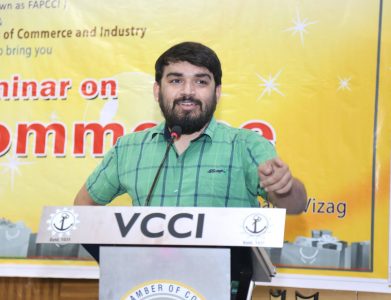 Harish Kotra
Cofounder Fests.info
Harish Kotra helps regular ideas get an address on the web. Harish Kotra heads the Technology Team for one of the largest Digital Agencies in Hyderabad.Harish has played a significant role in powering startups, entrepreneurs by building tools, apps, hiring teams. He has also mentored students from institutions like the IIT, BITS by running internships and bringing unconventional ideas to life. 
Harish

 is also a thought leader and one of the leading hackathon specialists in India with the experience of running hackathons throughout the country.

Harish

 has been associated with companies like AngelHack, Lean Startup Machine, Pioneers, Weekend Ventures, to name a few for running the best hackathons in the country.  
He is currently working on projects involving voice interactions with Amazon Alexa, Google Home and also chatbots. Hit him up to know more about technology and how to not be intimidated and yet bring your own ideas to life.
---