Trainer Bios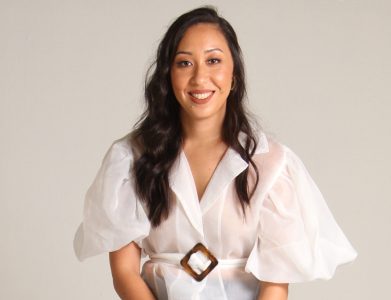 Miyuki Kasahara
COO & Head of Business Development Kale & Flax
Selected in 2020 as a fellow of the Young Leaders of the Americas Initiative program representing the Dominican Republic. She has a degree in Marketing from the Instituto Tecnológico de Santo Domingo (INTEC), with a master's degree in Creative Production from Birkbeck, University of London. She is currently COO and Head of Business Development for Kale & Flax, a human-centered design company based in the United States and operating globally. K&F helps brands and organizations transform through design thinking, technology and cultural engagement collaborating with clients like Zoom, Microsoft, Visa, Endeavor, among others. In 2018 she co-founder Pretty Busy Club, a digital business and networking platform with access to curated content, business tools, and opportunities for Hispanic women entrepreneurs. Her work has impacted more than 3,000 entrepreneurs helping them scale their businesses. As a business strategist and consultant, she has also supported entrepreneurs through the design and implementation of entrepreneurship programs in partnership with organizations such as the United States Department of State, Banco de Reservas and the Ministry of Commerce in the Dominican Republic. With over 10 years working as a Creative Producer and Marketing Strategist she has collaborated with brands across different industries, from beauty to automotive, and has designed and produced in-person and digital events including artistic presentations, conferences, and business events.
Seleccionada en el 2020 como becaria del programa Young Leaders of the Americas Initiative representando la República Dominicana. Es egresada de la carrera de Mercadeo del Instituto Tecnológico de Santo Domingo, con maestría en Producción Creativa de la Universidad de Londres Birkbeck. Es Directora de Operaciones y Desarrollo de Negocios de la agencia creativa Kale & Flax con base en los Estados Unidos y operaciones a nivel global. Con un enfoque humano como dirección principal del trabajo, Kale & Flax se concentra en el diseño estratégico de proyectos con un impacto social significativo, teniendo dentro de sus principales clientes compañías como Zoom, Microsoft, Visa, Endeavor, entre otros. En el 2018 cofundó Pretty Busy Club, una plataforma digital de negocios y networking con acceso a contenido curado, herramientas y oportunidades de negocio para mujeres hispanas, con la cual ha logrado impactar la vida de más de 3,000 emprendedores de manera directa. Como mentora y consultora de negocios ha apoyado a emprendedores y empresas a escalar proyectos en etapa temprana y media a través de programas de incubación y aceleración de negocios colaborando con instituciones como el Departamento de Estado de los Estados Unidos, la Embajada de los Estados Unidos en Santo Domingo, el Banco de Reservas y el Ministerio de Industria y Comercio en la República Dominicana. Ha dedicado los últimos 10 años a trabajar como estratega de comunicación y marketing junto a marcas de diferentes sectores, desde belleza hasta automotriz. Como productora creativa ha estado a cargo del diseño, logística y ejecución de eventos en vivo y digitales, incluyendo presentaciones artísticas, conferencias y eventos de negocio.
---
Carlos Antonio Juárez Bonifacio
Director of Admissions Universidad Tecnológica de El Salvador
Lic. Carlos Antonio Juárez Bonifacio is a professor at UTEC teaching the Marketing Strategies and Digital Advertising postgraduate course. He is a graduate of a Specialized Master in Digital Marketing from the Polytechnic University of Catalonia, Spain. He also has a Specialization in Digital Marketing from George Washington University, Digital Marketing Certification Laboratory from INCAE, Postgraduate Degree in Senior Management from Aristotelica, Master's Degree in University Education from UTEC, Master's Degree in Marketing from UTEC, Bachelor's Degree in Public Relations and Communications of the UTEC. He is currently Director of Admissions at UTEC, a specialist in digital advertising campaigns, a professor at the Faculty of Communication, Business and Masters at UTEC, as well as a professor of digital marketing.
Lic. Carlos Antonio Juárez Bonifacio es profesor de la UTEC que imparte el posgrado Estrategias de Marketing y Publicidad Digital. Es graduado de un Máster Especializado en Marketing Digital de la Universidad Politécnica de Cataluña, España. También cuenta con una Especialización en Marketing Digital de la Universidad George Washington, Laboratorio de Certificación de Marketing Digital de INCAE, Posgrado en Alta Dirección de Aristotelica, Maestría en Educación Universitaria de la UTEC, Maestría en Marketing de la UTEC, Licenciatura en Relaciones Públicas y Comunicaciones de la UTEC. Actualmente es Director de Admisiones de la UTEC, especialista en campañas publicitarias digitales, docente de la Facultad de Comunicación, Negocios y Maestría de la UTEC, así como docente de marketing digital.
---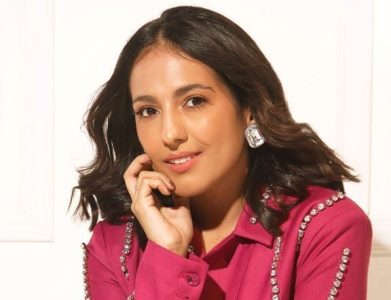 Paloma de la Cruz
Author, TEDx Speaker, Blogger, Podcaster & Founder Escuela Vivir Soñando
Digital entrepreneur, author and speaker. At the age of 18, she created Vintage Clothes by Paloma de la Cruz. Which was focused on finding vintage pieces, modifying, and putting them for sale. This was the first step of her career in fashion marketing. She has served as editor-in-chief of Uepa magazine, producer and co-host of the radio program Diario Moda Radio, columnist for Pandora magazine. In January 2018, she created "Enseñar a Soñar", the personal brand building workshop where she encourages and mentors people to generate income by using their skills and talent. That same year she held her first major conference, in front of more than 400 people. Paloma created "La Carta De Los Martes", a newsletter aimed at continuing to strengthen communication with her community. Later on presents the Map of Dreams (face-to-face and digital). In 2019 she traveled to New York to carry out the Teaching to Dream conference and the Map of Dreams workshop. That same year she launched "The flight of my life", an autobiographical book in which she shares the challenges and moments of difficulty that are not seen on social networks but were part of her life while in the eyes of the world everything was perfect. This 2020, her podcast Vivir Soñando aired, Paloma uses diverse platforms to reach as many users as possible. In 2021 she launched "Vivir Soñando", a digital academy with various courses that promote the personal growth of her community, in which she has reached the enrollment of 1,109 students internationally.
Empresaria digital, fundadora de la Escuela Vivir Soñando, autora y speaker. Posee una licenciatura en comunicación de la Universidad Iberoamericana (UNIBE) y maestría en administración de negocios de la universidad de Nebrija, certificada por Harvard y London Economics. A los 18 años creó Vintage Clothes by Paloma de la Cruz, un proyecto de búsqueda, modificación y venta de piezas de época. Siendo este su primer paso hacia el mercado de la moda y sus diversas aristas. Se ha desempeñado como editora en jefe de la revista Uepa, productora y co-conductora del programa radial Diario Moda Radio, columnista en la revista Pandora. Plataformas que fortalecieron su impacto en comunidades mediáticas y especializadas. En enero 2018, crea Enseñar a Soñar, el taller de construcción de marca personal con el que acompaña a las personas a monetizar su talento. Ese mismo año realizó su primera conferencia de gran magnitud, frente a más de 400 personas. Dentro de sus productos digitales nace La Carta De Los Martes, un newsletter destinado a seguir fortaleciendo la comunicación con su comunidad, formato que ha presentado alta interacción en diversos rubros de públicos. Más adelante presenta el producto Mapa de Sueños (presencial y digital), programa que acompaña a sus estudiantes a diseñar una ruta con propósito en sus metas de vida. En 2019 viaja a  Nueva York para llevar a cabo su conferencia Enseñar a Soñar y el taller Mapa de Sueños, abriendo puentes internacionales en su huella profesional. Ese mismo año lanza "El vuelo de mi vida", un libro autobiográfico en el que comparte los retos y momentos de dificultad que no se ven en redes sociales pero que fueron parte de su vida mientras a los ojos del mundo todo era perfecto. Este 2020 salió al aire su podcast Vivir Soñando, donde relata sus vivencias y aprendizajes de impacto para su comunidad. Paloma cada vez más diversifica su propósito y experiencia mediante los nuevos formatos, plataformas digitales y tradicionales. En el 2021 lanza la Escuela Vivir Soñando, con diversos cursos que impulsan el crecimiento personal de su comunidad, en ella ha alcanzado la matriculación de 1,109 estudiantes a nivel internacional.
---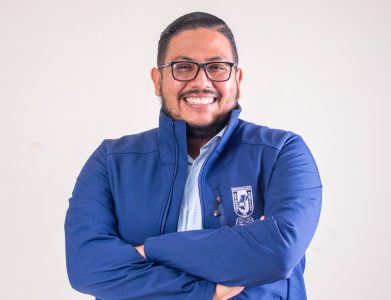 José Miguel (Mike) Hernández
International Affairs Officer Universidad Autonoma de Santa Ana
Jose Miguel "Mike" Hernández is an experienced English teacher, international affairs officer at Universidad Autónoma de Santa Ana (UNASA), and interpreter. Recognized by international and national institutions for his extraordinary commitment to help those in need, including international health campaigns benefitting more than 15,000 people in El Salvador, he plays a major role helping Salvadoreans improve their health, access to medicine, and preserving women's rights. Through over 14 years in the education industry, he was named Innovative Educator by Edge Education Co, certified by USAID as an ESP (English for Specific Purposes), and has trained teachers across the globe. José Miguel is the co-founder of the International Leaders Organization in Bulgaria, Vicepresident of OIME (Organización Internacional de Mujeres Emprendedoras) and also the representative of the Western Chapter of the Alumni Association of the Embassy of The United States in El Salvador. He leads Casa Torogoz, an international initiative helping young girls to improve their social health issues caused by COVID-19. Jose Miguel enjoys serving at his church youth ministry, graphic design, photography and promoting El Salvador by volunteering for many international NGOs.
José Miguel "Mike" Hernández es un profesor de inglés experimentado, oficial de asuntos internacionales de la Universidad Autónoma de Santa Ana (UNASA) e intérprete. Reconocido por instituciones internacionales y nacionales por su extraordinario compromiso para ayudar a los necesitados, incluidas campañas internacionales de salud que benefician a más de 15,000 personas en El Salvador, desempeña un papel importante ayudando a los salvadoreños a mejorar su salud, acceder a medicamentos y preservar los derechos de las mujeres. A lo largo de más de 14 años en la industria de la educación, fue nombrado Educador Innovador por Edge Education Co, certificado por USAID como ESP (Inglés para Fines Específicos) y ha capacitado a maestros en todo el mundo. José Miguel es co-fundador de la Organización Internacional de Líderes en Bulgaria, Vicepresidente de la OIME (Organización Internacional de Mujeres Emprendedoras) y también representante del Capítulo Occidental de la Asociación de Antiguos Alumnos de la Embajada de los Estados Unidos en El Salvador. Dirige Casa Torogoz, una iniciativa internacional que ayuda a las jóvenes a mejorar sus problemas de salud social causados ​​​​por COVID-19. José Miguel disfruta servir en el ministerio juvenil de su iglesia, el diseño gráfico, la fotografía y la promoción de El Salvador como voluntario para muchas ONG internacionales.
---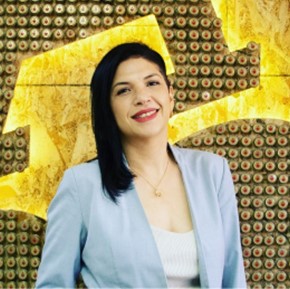 Claudia Olmedo
New Business Development Manager Anheuser-Busch InBev
Claudia has 15+ years of experience in Innovation strategies, gamification and digital transformation. She has been a start-up founder of two companies related to the creation and application of user-centered innovation and digital transformation strategies, interactive technology and data science and fintech in social and corporate sectors. Until September 2020, Vice President of the Salvadoran Chamber of Information and Communication Technologies CASATIC and President of the El Salvador-India Women's Business Council. Claudia served as Head of Exploration in El Salvador at the Accelerator Lab of the United Nations Development Program UNPD, the world's largest and fastest learning network on the challenges of sustainable development and part of the global policy teams and country offices. Currently, she is New Business Development Manager at AB InBev, working in corporate Innovation, and delivering value and growth to small retailers through customer-centric digital transformation strategies.
Claudia tiene más de 15 años de experiencia en estrategias de innovación, gamificación y transformación digital. Ha sido fundadora de start-ups de dos empresas relacionadas con la creación y aplicación de estrategias de innovación y transformación digital centradas en el usuario, tecnología interactiva y ciencia de datos y fintech en sectores sociales y corporativos. Hasta septiembre de 2020, Vicepresidenta de la Cámara Salvadoreña de Tecnologías de la Información y las Comunicaciones CASATIC y Presidenta del Consejo de Mujeres Empresarias de El Salvador-India. Claudia se desempeñó como Jefa de Exploración en El Salvador en el Accelerator Lab del Programa de las Naciones Unidas para el Desarrollo UNPD, la red de aprendizaje más grande y rápida del mundo sobre los desafíos del desarrollo sostenible y parte de los equipos de políticas globales y oficinas de país. Actualmente, es gerente de desarrollo de nuevos negocios en AB InBev, trabaja en innovación corporativa y brinda valor y crecimiento a los pequeños minoristas a través de estrategias de transformación digital centradas en el cliente.
---
Carla Levy
Owner & Creative Director Fat Kid Studio / Puffins
Carla Levy is the Creative Director of FatKid Studio. Carla has a degree in Graphic Design from the Dr. José Matías Delgado University in El Salvador and is a YLAI Fellow 2018. She's also the founder of Puffins, a handmade gifts company, bringing joy to the community, while stimulating the local economy.
Carla Levy es la directora creativa de FatKid Studio. Carla tiene una licenciatura en Diseño Gráfico de la Universidad Dr. José Matías Delgado en El Salvador y es YLAI Fellow 2018. También es la fundadora de Puffins, una empresa de regalos hechos a mano, que brinda alegría a la comunidad y estimula la economía local.
---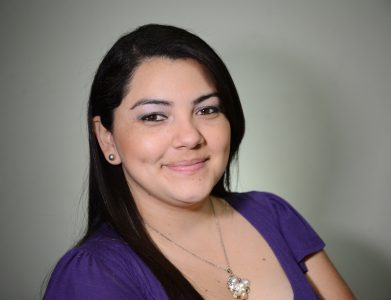 Evelyn Linares
Technical Assistant for Communication Centro Regional de Promoción de la Micro, Pequeña y Mediana Empresa (Cenpromype)
Currently at El Diario de Hoy as a multimedia journalist for elsalvador.com where she works as a scriptwriter, announcer, editor and drone pilot. She has experience in live radio as a multimedia editor, current affairs journalist and commercial announcer. She also works as a Communications technical assistant at the Regional Center for the Promotion of Micro, Small and Medium Enterprises (Cenpromype).
Trabaja en El Diario de Hoy como periodista multimedia de elsalvador.com donde se desempeñó como guionista, locutora, redactora y piloto de drones. Tiene experiencia en radio en vivo como editora multimedia, periodista de actualidad y locutora comercial. Actualmente se desempeña como asistente técnica de Comunicaciones en el Centro Regional de Promoción de la Micro, Pequeña y Mediana Empresa (Cenpromype)
---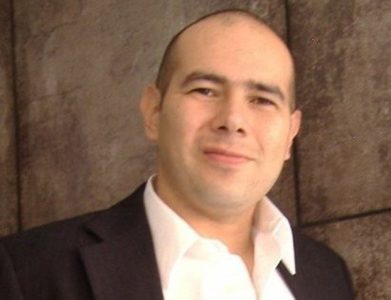 Roberto Palomo
Founder Capa Uno
Serial digital entrepreneur Roberto started his first digital company in 1997, being recognized as a pioneer in El Salvador in electronic commerce, web design and entrepreneurship. Roberto is Co-founder of more than twelve digital companies to date, including Alértux, Web Informática, Creativos de Internet and Market Beat. His business experience includes crowdsourcing, IoT, computer vision, e-learning and e-commerce platforms. Additionally, he has been a member of the Marketing Advisory Committee of the Chamber of Commerce and Industry of El Salvador, the Innovation Committee of the Chamber of Technology, and Board Member of Centromype, a non-profit foundation geared towards the development of micro enterprises in challenging environments. Roberto constantly seeks to improve the entrepreneurial ecosystem. Along these lines, he has been an associate professor, lecturer and frequent guest in the media on issues of digital transformation. Among some relevant participations, Roberto has been Keynote Speaker for USAID's 2016 Regional Digital Development Forum, main speaker for In-pactamos of Banco Agrícola (BANCOLOMBIA), speaker at Foro TIGO PYME (Millicom), and a guest on Clix, with Guillermo Arduino, a show about innovation on CNN Español. Roberto also is a graphic designer, illustrator, author, and podcast host. He has speaking experience in the following topics: resilient entrepreneurship,  innovation in the middle of crisis, business mindset development for creative people, how to sell ideas, and community building and ecosystems.
Emprendedor digital en serie Roberto inició su primera empresa digital en 1997, siendo reconocido como pionero en El Salvador en comercio electrónico, diseño web y emprendimiento. Roberto es Co-fundador de más de doce empresas digitales a la fecha, incluyendo Alértux, Web Informática, Creativos de Internet y Market Beat. Su experiencia empresarial incluye plataformas de crowdsourcing, IoT, visión por computadora, e-learning y comercio electrónico. Adicionalmente, ha sido miembro del Comité Asesor de Mercadeo de la Cámara de Comercio e Industria de El Salvador, del Comité de Innovación de la Cámara Tecnológica y Consejero de Centromype, fundación sin fines de lucro orientada al desarrollo de microempresas. en entornos desafiantes. Roberto busca constantemente mejorar el ecosistema emprendedor. En esa línea, ha sido profesor asociado, conferencista e invitado frecuente en medios de comunicación en temas de transformación digital. Entre algunas participaciones relevantes, Roberto ha sido Keynote Speaker del Foro Regional de Desarrollo Digital 2016 de USAID, orador principal de In-pactamos de Banco Agrícola (BANCOLOMBIA), orador en Foro TIGO PYME (Millicom), e invitado en Clix, con Guillermo Arduino, un programa sobre innovación en CNN Español. Roberto también es diseñador gráfico, ilustrador, autor y presentador de podcasts. Tiene experiencia como disertante en los siguientes temas: emprendimiento resiliente, innovación en medio de la crisis, desarrollo de mentalidad empresarial para personas creativas, cómo vender ideas y construcción de comunidades y ecosistemas.
---