Trainer Bios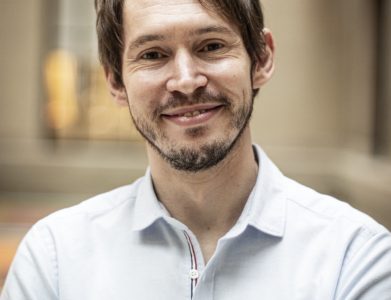 Simone Mora
Research Scientist Senseable City Lab
Simone Mora is a Research Scientist at Senseable City Lab, Massachusetts Institute of Technology. He holds a PhD degree in Computer Science from the Norwegian University of Science and Technology. Dr. Mora does research at the intersection between IoT+AI technologies , societies and the built environment; through methods for co-design and co-prototyping of future sustainable cities. He has contributed to more than fifty scientific papers, he has been a visiting scholar at City London University, and he co-founded a company that developed an ideation toolkit to tackle the UN's Sustainable Development Goals.
---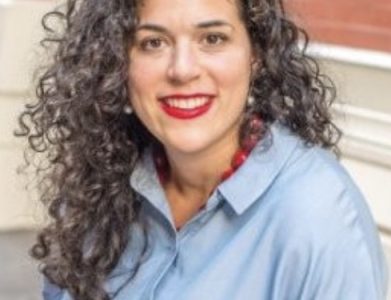 Dayna Sessa
CEO, Adjunct Professor Datanomy, Rutgers
Dayna Sessa is the founder and CEO of Datanomy and a pioneer in big data analytics in healthcare. Dayna was a biomedical engineer and management consultant prior to starting Datanomy, which is bringing patients back to the center of healthcare by making technology work for clinicians in more efficient, less obtrusive and predictive ways. Datanomy provides healthcare organizations with data driven insights and tools. Aside from being an outspoken leader about the power of technology to bring health equity and access to all patients, Dayna Sessa is an inaugural WENYC Mentor for the City of New York's initiative to empower other women to start and grow companies. She is an ambassador and advisor to the Clinton Foundation, the Center for Advancing Innovation and the City of New York, and a contributor to the Huffington Post about data and entrepreneurship. As an adjunct professor at Rutgers School of Engineering, she teaches a course on healthcare data & technology and she regularly speaks about healthcare technology, data analytics, startups, data-driven business strategy & using data for social impact at universities, organizations and conferences across the country. Dayna sits on the boards of Clinton Foundation 2030, Friends of Mount Sinai & Porvenir, a STEM-ED non-profit she co-founded. She has received honors from the Tory Burch Foundation, Goldman Sachs 10,000 Small Businesses, named a top 10 US finalist for the Cartier Women's Initiative and was part of the 2017 New York State Health Trade Delegation to Africa.
---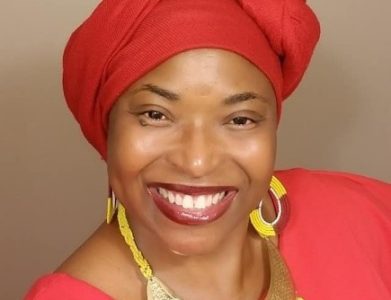 Hermence Matsotsa
Founder and CEO uBuntuSpeaks, LLC
"Let our Voices be the Catalyst for Change and our ideas design the Solutions to Our World's Most Pressing Problems." – Hermence Matsotsa Hermence Matsotsa, MPH. Ed. is a multi-lingual (French, Spanish, and English) with more than 20 years' experience developing and facilitating workforce development, cross and Intercultural communication, conflict management, organizational culture, and leadership initiatives. Ms. Matsotsa is also Founder and CEO of uBuntuSpeaks, LLC Parent company of UBUNTU. UBUNTU is a professional development, DEI, and organizational cultural and leadership consulting firm dedicated to building the capacities and competencies of career professionals and the multinational organizations. All resulting in the cultivation of a productive, inclusive, and engaging workplace culture. Ms. Matsotsa, has led the programming and implementation of initiatives for nonprofit organizations, community development, global health and international development organization including the Peace Corps, Centers for Disease Control and Prevention, and World Health Organization STOP Polio program, funded by the Bill and Melinda Gates Foundation. Her work focused on the need to provide capacity building, critical soft skills development, conflict resolution, and cultural competence and communication to multicultural, multilingual, and multidisciplinary workforce. She is responsible for the development and facilitation of cross-cutting approaches needed to create safe environments for the improvement of diversity, equity, belonging, cross and intercultural communication, emal culture and leadership within public health organizations. Ms. Matsotsa's proven expertise in DEI programing and facilitation, cross/intercultural communication, 0rganizational cultural analysis and change, capacity building training, and health systems strengthening, as well as global health workforce development within diverse cultural and multilingual populations. In addition, she has vast experience and expertise in infectious disease prevention, crisis, and emergency risk communication (CERC), treatment and outbreak response (HIV/AIDS, COVID-19, Ebola, and Polio). She is a Returned Peace Corps Volunteer, Fulbright Scholar, and Positive DEIB and Culture Disruptor and Advocate. She has shared the stage with many of the industry's leading international speakers and change makers. By incorporating the South African philosophy of UBUNTU -I am who I am because we all are. She challenges and encourages career professionals, corporate, and organization leaders to create diverse, inclusive, and empowering spaces that encourage a culture of genuine respect, understanding, collaboration, and both personnel and organizational growth. When she is not guiding, and providing, corporations and organizations with the tools to create safe and culturally diverse and inclusive environments for all, she is skydiving and counting the stars and constellations with her daughter and husband. "I am who I am because we all are!"
---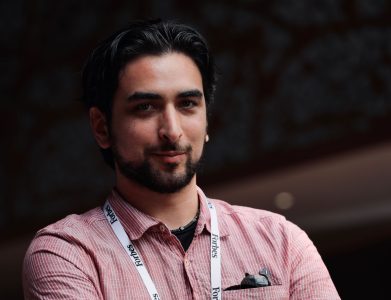 Matteo Bergamini
Founder & CEO Shout Out UK
Matteo Bergamini is the Founder and CEO of Shout Out UK, a multi-award winning education platform and creative social enterprise that creates and delivers programmes on Media & Political Literacy and high impact Democratic Engagement campaigns. Since establishing the company, aged 22, to fix the lack of political education in schools by bringing young people together to talk and learn about politics, the company has grown to be a leading force in the defence and strengthening of democracy from the onslaught of disinformation. Matteo has spoken at events across the world and is a regular contributor on TalkRadio and Sky on the topic of media and political literacy. He was selected in 2018 by the US embassy in London to take part in the International Visitor Exchange Programme run by the US State Department and was added to the Forbes Under 30 Social Impact list in 2021. In 2020, Matteo orchestrated London Voter Registration Week with the Greater London Authority, a campaign that brought together 33 local authorities and 100+ civil society organisations. In the first year it reached 2.6 million people and managed to boost youth voter registration by 23% across the capital. Matteo took part in the Verified UN anti-disinformation campaign, has given evidence before House of Lords select committees, and was the driving force behind the Channel 4 Youth Leaders' Debate in 2015 and the APPG on Political Literacy, launched in 2021. He has a BA in Politics & History and a Graduate Diploma in Law.
---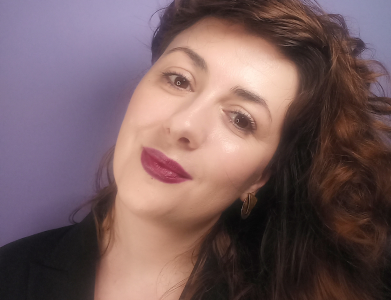 Tina Bikic
Digital Storyteller and Innovative Educator
Tina Bikic holds a MA in Comparative Literature from the Faculty of Humanities and Social Sciences, University of Zagreb (Croatia). She acted as the cultural director of the Matrix Croatica branch, where she was responsible for the cultural and educational program which steered the modernization of the oldest cultural institution in Croatia. In 2018 she created #Digital Stories Berlin, an innovative educational project devoted to digital storytelling, giving prominence to the development of 21st-century skills within non-formal youth and adult education. In her role as a digital storyteller, she is using film as both an artistic and educational tool, which is conducive to the rethinking and examining of the common spaces of the future. Responding to her need for creative experiments in the field of art and science, she is especially interested in research on how a poetical approach to digital storytelling deepens our understanding of spatial belonging and helps us devise future identities. In 2020 she became a founder of a digital storytelling platform named Digital Stories Europe with a working hub in Berlin. dsE is focused on organizing digital storytelling workshops and courses, online or on-site, intended for Art Institutions, Artists and Creative Professionals.
---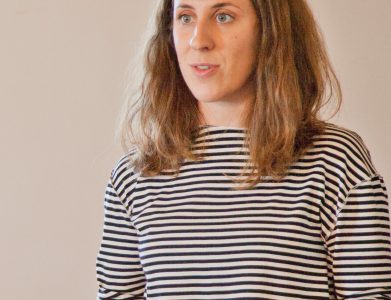 Stefania Paolazzi
Policy officer RENA and FIU
Stefania has a background in political science and a postgraduate master's degree in Smart communities design and management from the University of Trento. She has been project and community manager at the Foundation for Urban Innovation in Bologna since 2017. In particular, she has been the responsible person for community engagement strategies within the Civic Imagination Office and is currently the coordinator of policies innovation and research activities of the Foundation. She has worked for national and international networks of local authorities in Italy and Brussels and is President of the association Progetto RENA – Intelligenza collettiva al servizio dell'Italia.
---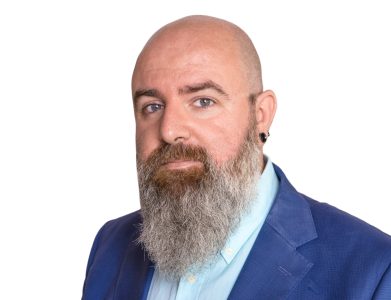 Mauricio O'Brien
Head of Regional Development EUROCROWD
Mauricio joined EUROCROWD in May 2020. He acts as institutional relations advisor in European projects linked to civic crowdfunding, social innovation and rural development. Mauricio provides his expertise supporting EUROCROWD's training and capacity building programs with regional and local entities. He has over 15 years of experience in Design & ICT and working with academic institutions in higher education, as a coordinator and co-director of the Master Degree course "Design and Architecture" (2004- 2015) at Elisava – Design and Engineering School of Barcelona. He holds a BA in Arts and Design by the Southampton University and Postgraduate in "Social Innovation and Entrepreneurship" by UNED. His previous positions include co-directing a crowdfunding platform, trainer and public relations, and CEO-Founder at Federación de Ideas – Design & Communication Studio (2009-2017).
---