Trainer Bios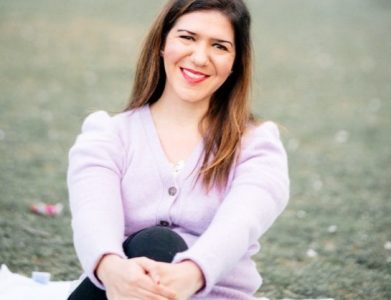 Lauren Maffeo
Senior Service Designer Steampunk
Lauren is an award-winning analyst and designer whose practice includes writing and executing research plans, leading user interviews, hosting usability testing, and creating assets like personas, process and journey maps, service blueprints, and content strategy/migration. Today, Lauren works as a service designer at Steampunk, a human-centered design firm serving the federal government. She is also a founding editor of Springer's AI and Ethics journal and an area editor for Data and Policy, an open access journal with Cambridge University Press. She has presented her research on bias in AI at venues including Princeton and Columbia Universities, Google DevFest DC, and Twitter's San Francisco headquarters. Prior to joining Steampunk, Lauren was an associate principal analyst at Gartner, where she covered the impact of emerging tech like AI and blockchain on small business owners. Lauren has written for Harvard Data Science Review, Financial Times, and The Guardian, among other publications. She has also peer reviewed technology research and books published by the GovLab at NYU, O'Reilly Media, and The Atlantic Council. Lauren is a fellow of the Royal Society of Arts, a member of the Association for Computing Machinery's Distinguished Speakers Program, and a member of the International Academy of Digital Arts and Sciences, where she helps judge the Webby Awards. Lauren earned her BA from The Catholic University of America, where she was a CUA Oxford Honors Scholar at St. Catherine's College, Oxford. She earned her MSc from The London School of Economics and Political Science and a certificate in Artificial Intelligence: Implications for Business Strategy from MIT Sloan.
---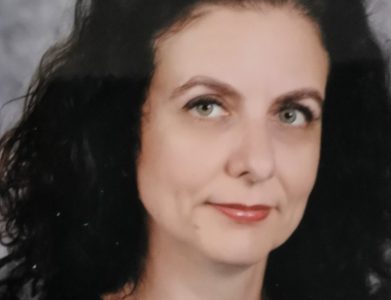 Maja Videnovik
Co-Founder NGO Center for innovations and digital education Dig-Ed
Maja Videnovik has MSc degree in educational management on the topic "Managing the ICT integration in education". She has BSc in informatics and works as a professor of informatics in primary school in Skopje, N.Macedonia. She is dedicated to lifelong learning and has participated in around 100 different kinds of conferences, workshops, seminars, trainings, courses, and webinars. Maja is a co-founder of the NGO "Center for innovations and digital education", an organization that focuses on teachers' continuous professional development, with a special interest in using ICT for creating learning environments and using educational games in the learning process. Maja has been a teacher mentor and master trainer on different topics concerning innovative use of ICT in education and developing teachers' and students' critical thinking, problem-solving, and coding skills; local expert for development of standards and professional competences for teachers, teacher mentors, and teacher advisers; an external associate of the Bureau for Development of Education for development of curriculum about Computing and basic programming; and master trainer for the National platform for distance education. She is a Microsoft Innovative Educator Expert, New York Academy of Sciences STEM Certified Educator, Code Week Leading teacher, Micro:bit Champion, eTwinning Ambassador, and Scientix Ambassador.
---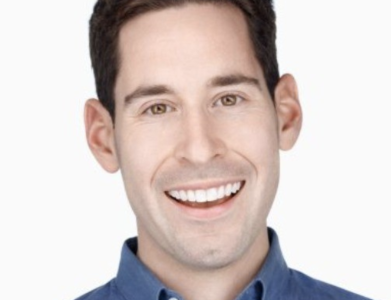 Tony Cohn
Chief of Staff Common Group
Tony (he/him) oversees special projects, streamlines strategic initiatives & advises teams at Common Group. With a diverse background serving organizations across five continents—including the Smithsonian Institution, U.S. Department of State, & Morgridge Family Foundation—he continues to practice a collaborative approach to leadership.Tony is pursuing a Master's in Social Innovation at the University of Cambridge, where his research on stigma toward LGBTQ+ people draws from his own lived experiences. He empowers proximate voices to drive any problem-solving conversation. Outside the office, find Tony at an art gallery or out of breath while jogging the streets of Washington, DC.
---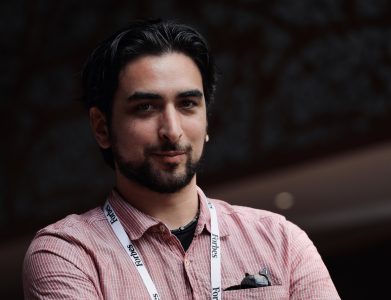 Matteo Bergamini
CEO Shout Out UK
Matteo Bergamini MBE is the Founder and CEO of Shout Out UK, a multi-award winning social enterprise that provides impartial Political and Media Literacy training and campaigns focused on democratic engagement and combatting disinformation online, tailored to local circumstances and culture. He was made an MBE by King Charles III for Services to Charity, Social Enterprise and Education in the 2023 King's Birthday Honours. Alongside establishing his organisation, aged 22, Matteo was appointed to NewsGuard's Board of News Literacy Advisors in 2023, is a Steering Committee member of Meta's EU Digital Working Group, since 2022, and is a regular contributor on Times Radio and Sky on the topic of media and political literacy. He was selected in 2018 by the US embassy in London to take part in the International Visitor Exchange Programme run by the US State Department and was added to the Forbes Under 30 Social Impact list in 2021. In 2020, Matteo orchestrated London Voter Registration Week with the Greater London Authority, a now yearly campaign that brings together all 33 local authorities and over 100 civil society organisations. In the first year alone the campaign reached 2.6 million people and managed to boost youth voter registration by 23% across the capital. Matteo took part in the Verified UN anti-disinformation campaign, has given evidence before House of Lords select committees, and was the driving force behind the Channel 4 Youth Leaders' Debate in 2015 and the APPG on Political Literacy, launched in 2021. He has a BA in Politics & History and a Graduate Diploma in Law.
---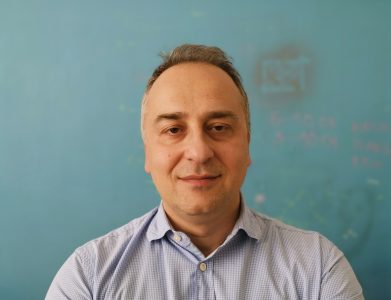 Vladimir Trajkovik
Professor Faculty of Computer Science and Engineering, Ss. Cyril and Methodius University in Skopje
Vladimir Trajkovik is a professor at the Faculty of Computer Science and Engineering, University Ss. Cyril and Methodius, in Skopje, Republic of N. Macedonia. His professional interests focus on ICT-based Collaboration Systems, Education and Connected Health. He is a co-founder or partner in four ICT companies, has done management consultancy in five ICT companies and has been the mentor of nine ICT companies. He is one of the founders of NGOs: ICT-ACT and DIG-ED. He has organized or participated as an invited lecturer, mentor or judge on more than 60 events related to the promotion of novel ICT services, critical thinking media literacy and entrepreneurship in the last 5 years.
---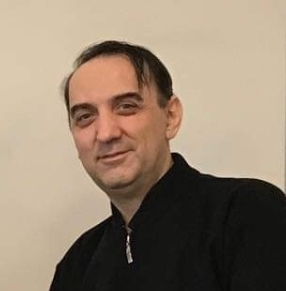 Sead Dzigal
Professor International Balkan University Skopje
Sead Dzigal was born in Skopje in 1975. He graduated at the Faculty of Philology "Blaze Koneski" in Skopje, within the Department for Macedonian and South Slavic Languages. In 2003 he enrolled in the postgraduate studies in Communications study group at the Institute for Sociological, Political and Judicial Researches (ISPPI) in Skopje. In October 2010 he defended his master's thesis "Differences in the news of state-level television services" in the field of electronic media, and obtained the title of Master. In September 2021, he defended successfully his doctoral dissertation at the Faculty of Law "Political Online Sphere in the Age of Online Media" and obtained the academic degree of Doctor of Political Science (PhD in political sciences). He published two (2) books: "Quasilistika" (collection of cultural essays, publishing house Magor 2002) and "Cultural records" (collection of cultural essays, publisher Makedonska kniga, 2002). He is also coauthor of the publication "Media literacy workbook" (2011). He has collaborated with several magazines, including: "Nashe pismo" – Skopje (1996-2000), Lettre International, Macedonian edition (1996-1999), "Blesok", online edition (1997), "Balcanis", a magazine for the Balkan cultures, Ljubljana, Slovenia (2002), "Cultural Life" (2005-2009), "Art Republic" (2005-2006), and others. He published about 30 original texts and columns in the field of media and communications on the web portal "Okno" (okno.mk). In the period 2003-2007 he was a member of the editorial board of the literary-scientific magazine "Razgledi". Since May 2009 he has been a member of the editorial board of the magazine for art and culture, "Cultural Life". He is the co-author of the blog for media and communications "Communications" (www.komunikacii.net), where he has published over 200 authorial posts and texts in the field of communications and media. In 2008 and 2009 he was a member of the organizing committee of the international scientific conference "Glocal" which is held in Skopje. From September 2009 to June 2011 he was hired as an associate lecturer at the New York University in Skopje at the Faculty of Communications and Media, where he taught 4 courses: Media Ethics, Media Writing, Politics and Media and Public Relations Campaigns In the period 2011-2023, he has worked on a number of reform projects within the media sector, especially in the area of media literacy and media education, disinformation, and the work of the public service, MRTV. In 2019 and 2020 he participated in a project for monitoring the work of the Agency for Audio and Audiovisual Media Services, and is the author of the text of the analysis. Since 2012 he has been working at the "International Balkan University" at the Faculty of Communications, where he teaches several courses in the field of new media and communications (Intercultural Communication, History of Communications and Media, Theory of New Media, Introduction to Social Media, Visual Communication, Ethics of communication and media, etc.).
---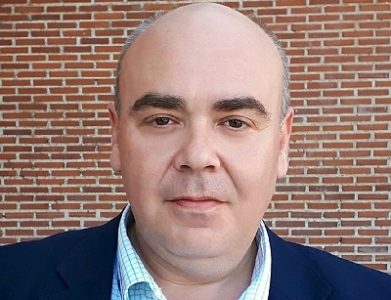 Aleksandar Acev
Technical Adviser Consultancy company
My name is Aleksandar Acev, I live in Skopje, Republic of North Macedonia. I have worked in IT, information and cybersecurity for 25 years. First few years I worked in private as well as public organizations. For 8 years I managed the IT division at the National Regulator on Electronic Communications in Macedonia. Most recently, I established and managed MKD-CIRT, the National Computer Incident Response Team in the country and managed it for 7 years. Currently I work as Technical Advisor for Eastern Europe on a regional program. I have worked in the areas of Information security and Cybersecurity on developing legislation, policies and procedures. I established the National Cybersecurity Information Sharing Network in the country with 130+ organizations. I have organized multiple specialized training courses on Cybersecurity, Risk Assessment, and Incident Response. I have also developed and published for MKD-CIRT Guides related to Cyber hygiene and baseline cybersecurity measures. I am especially proud of the Online Cybersecurity Training Courses for the public administration in the country with 10.000+ participants that have already successfully completed these courses. I hold several international certifications, including ISACA CISA & CISM, ISO 27001 Lead Implementer, ECCouncil CEH and ECIH.
---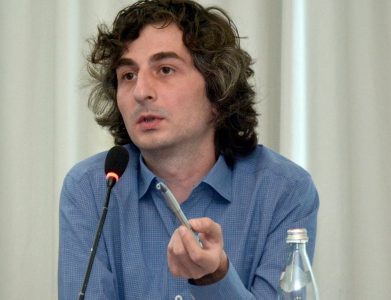 George Jologua
Associate Professor Caucasus University
George has a PhD in media and communication studies; Since 2019 is Manager of Scientific Research Center at Caucasus School of Media. Scientific interests: Media literacy, media education, communication theory. Author of teacher manuals for integrating media literacy into social science subjects. Since 2012 has been managing the election-related monitoring of Georgian press, online and social media (project funded by EU Delegation to Georgia and UNDP Georgia). During the past ten years has conducted media research projects funded by UNICEF, UNDP, UNFPA, UNDP, OSGF, etc.
---