Trainer Bios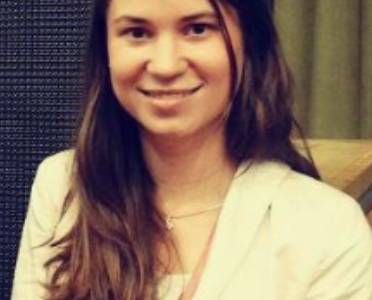 Orsolya Jenei
Youth Development/Community Engagement Professional Search for Common Ground
Orsolya Jenei founded "Mapping for Niger" at the Université Abdou Moumouni in Niamey. She is a master trainer with USAID's PDEV II program, working with collaborative mapping and social media for positive youth engagement. Since 2012, she has worked on the international project OpenStreetMap, a digital platform creating  collaborative maps open to the world. She contributes to the development of technical volunteers in this area in Niger, Burkina Faso and Chad and has four years of experience training youth in 2.0 technologies for sustainable development and humanitarian action. While uploading mapping data for their countries, these young people gain practical experience that can also serve them in their future professions. Orsolya is an economist of Hungarian origin, and is fluent in French and English.
---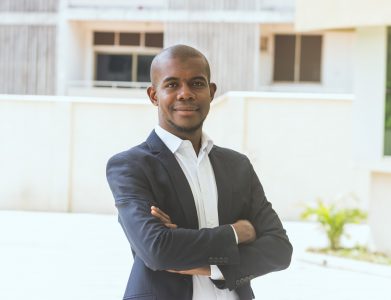 Daouda Hamadou
CEO NOVATECH
Daouda Hamadou graduated in Industrial Computer Science from the School of Mines, Industry and Geology (EMIG) of Niamey in 2004 and holds a Master of Business Administration from the African Development University (ADU Niamey), with a specialization in Leadership, Innovation, Technology and Entrepreneurship.  With more than ten years of experience in the digital technology sector in Niger, including six years at AREVA Mines Niger as IT Manager, he left the AREVA Group to create his own startup NOVATECH in 2014.  NOVATECH is a digital company specialized in offering innovative and digital services in server systems, network infrastructure, development of web and mobile applications, Internet of Things (IoT), and training and consulting in digital technologies.  It focuses on how technology can improve people's lives in health, agriculture, education, environment and services. Daouda is passionate about Information and Communication Technologies for Development (ICT4D) as well as Science, Technology, Engineering and Mathematics (STEM).  He benefited from GiveOneProject's Global Leadership Program in 2015 in Washington, United States.  He is a recipient of the Young African Leadership Initiative's (YALI) Mandela Washington Fellowship from Dartmouth College, United States in 2016 in Business, Innovation and Entrepreneurship.  He also participated in the YALI Regional Leadership Center in Dakar in October 2016 in Business and Entrepreneurship. Daouda was selected as a Young Leader in ICT by the International Telecommunication Union (ITU) in 2016 in Busan, South Korea.  He is a laureate of the Tony Elumelu Entrepreneurship Program in 2017.  He is the winner of the first entrepreneurship competition from Total Startupper Challenge Niger in 2016.  Daouda is also a fellow in the first cohort of the Young Leader Africa-France Program by the Africa-France Foundation and French Development Agency (AFD).  In 2015, Daouda co-founded the startup SAMARIA, a social enterprise that promotes youth entrepreneurship in Niger.  He is an active member of the YALI-Niger Association and has trained hundreds of young people in Leadership, Innovation, Technology and Entrepreneurship.  He was the secretary general of the Niger Association of Young Entrepreneurs.  He is laureate of the first Business Plan Competition of Niger, organized by the Chamber of Commerce of Niger and the World Bank.  He is the co-founder of the Fada-Tech Community, which aims to promote a dynamic digital technology ecosystem in Niger.  He is a radio host with his show "Tech News" on Radio Challenge FM 96.6Mhz. He is a member of the Organizing Committee of the Open Days on Information and Communication Technologies (JPOTIC) with the National Agency for the Information Society (ANSI).  Daouda is the Lead Manager of the Google Developer Community of Niamey (GDG Niamey).  Finally, he is the National Coach of the Robotics Team of Niger of Global First Challenge Robotics Olympics.
---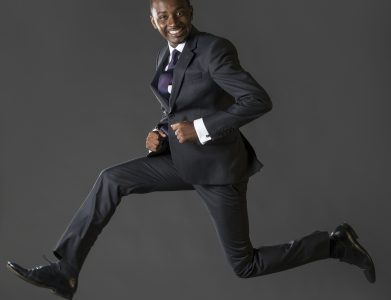 Mamadou Drame
EdTech Specialist DigitalSchool Technologies
Mamadou Drame has ten years of experience working in the technology industry with MNC and world leading editors.  Part of his daily job nowadays is to promote innovative education technologies that make teaching and learning easier, and to globally increase access to quality education.  Mamadou Drame is also involved in building youth entrepreneurship ecosystems and capacity building in technologies.
---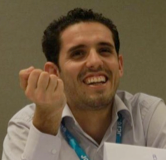 Oussama Abdelah Benhmida
Lab4Net
Oussama Abdelah Benhmida has extensive experience in civil society and community-based projects, working to advance human rights and youth empowerment. Professionally, Oussama develops websites and web based applications and creates e-learning systems. He currently works at Lab4Net, an innovative web-training company in Rabat, Morocco. In January, 2015, Oussama spoke about tech startups at the World Economic Forum in Davos, Switzerland.
---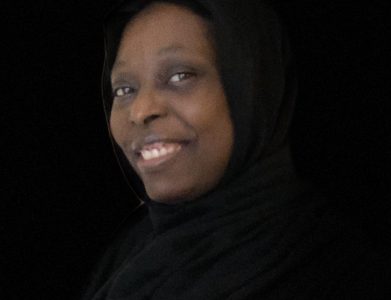 Jamila Fagge
Strategic Communications Specialist and Broadcast Journalist
Jamila Fagge is a multimedia journalist and seasoned expert on women's issues in Nigeria.  She has an exceptional record of success creating radio programming and social media campaigns for Hausa-speaking youth in Nigeria focused on issues critical to civil society development.  Jamila has built a successful career providing innovative media strategies and solutions that meet the unique challenges of Nigeria's political, cultural, media, and technology environments.
---