Trainer Bios
Theint Naing Yoon
Open Data Project Associate Phandeeyar
Theint Naing Yoon is currently working with Phandeeyar on Open Development Myanmar in partnership with Open Development Mekong. She was an interpreter and translator mostly in Journalism Trainings including Data Journalism Trainings. And she was a journalist herself. She also has worked in some local NGOs and International NGOs. During her early university period, she was an obsessive debater and has participated in local to global debating tournaments. She was an adjudicator of the World Universities Debating Championships, Berlin 2013. Being a debater journalist, she believes in data.
---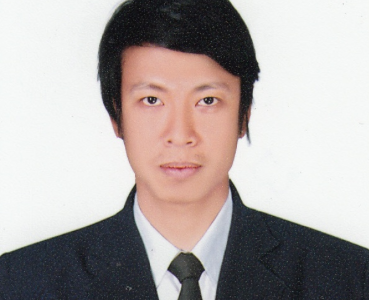 Ye Win
Co-Founder ISchool-Myanmar
Ye Win is an ICT trainer and Education reformer. In 2004, he graduated the Electronic Engineering and founded a private engineering school. During 2007, he participated in Saffron Revolution. Therefore, he was arrested by the military government and he stayed as a political prisoner in prisons for 2 years. In 2010, after releasing from prison, he co-founded "Myanmar Youth Network (MYN)" with the youths to do youth activities and development. He served as a general secretary at MYN for a year.
In 2012, he participated in "National Network for Education Reform (NNER)" with the educators who interest in education reform, to organize all states and divisions to draft a ruling policy for Education Reform, and to advocate for "New National Education Act". As He is also a disabled person, he is advocating for "Law for Right of Person with Disability (PWD)" by cooperating with the disable organizations, the reason for PWDs are discriminated from mainstream group and lost their Human Rights in Myanmar. He also co-founded ISchool-Myanmar in 2012. The mission is to enforce for "Transparency and Accountability" in Myanmar democratization. Therefore, he serves as a program manager and conducting "Civic Education" trainings and "Information & Communication Technology (ICT) and Citizen Journalism" trainings for social and political activists.
---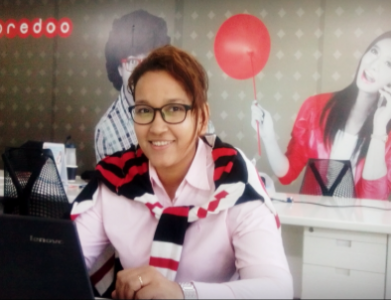 Kyal Yi Lin Six
Communication & Outreach Coordinator EngageMedia
Kyalyi is a filmmaker best known for her documentary, 'The Open Sky'. She has facilitated at the Mekong ICT Camp and Southeast Asia Video Camp in 2015, and has also been a trainer in advocacy video making for Local NGOs. Kyalyi started her career as a reporter at Myanmar People Magazine in 2005, and has had more than eight years of experience working as a journalist for various media outlets in the country.
Kyalyi studied filmmaking at Myanmar Motion Picture Organization, British Council and Yangon Film School. She is also a published novelist with five books under her belt. Kyalyi is currently directing her next documentary, 'The Karen Flower'.
---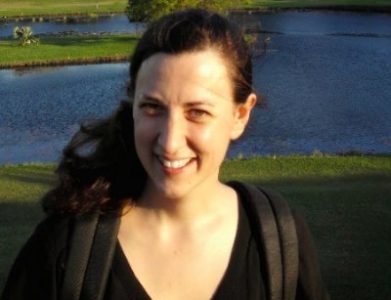 Victoire Rio
Social Impact - Senior Manager Phandeeyar
Victoire is an innovation consultant with eight years experience in project design and management in the international development sector. She has worked on conflict resolution, civic participation, humanitarian emergency and ICT4D projects in Bosnia and Herzegovina, Haiti, Sierra Leone, Liberia, Cote D'Ivoire, Nigeria, Cambodia and Myanmar. As a Community Engagement consultant for the OSCE Mission to Bosnia and Herzegovina,
she contributed to the design of a citizen academy project, a citizen watchdog program and a hate crime monitoring platform. Her later work involved supporting World Vision with its Haiti earthquake emergency response and overseeing the International Rescue Committee West Africa grant portfolio. An avid user and promoter of technology, Victoire has delivered numerous trainings to CSOs on how to better integrate technology within their work and has spent the last two years consulting for InSTEDD – a non profit with the mission to empower development actors to make greater use of technology for social impact.
---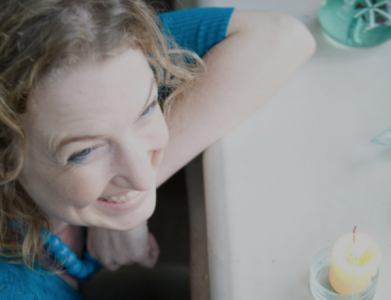 Becky Palmstrom
Senior Manager, Content and Production Ni Nyampinga, Girl Effect Rwanda
Becky Palmstrom currently heads the Content and Production Department of Ni Nyampinga, Rwanda's first teen girl magazine, radio talk show and drama. Using digital and traditional media and the power of brands, Ni Nyampinga is part of Girl Effect, which strives to unleash the potential of adolescent girls for the benefit of everyone. In Rwanda, all content is made and produced by young Rwandan women. Becky's journalism career has spanned three continents, producing and writing for outlets like New Internationalist BBC and NPR. Her investigative work has taken her across South East Asia to follow the trafficking of men onto Thai fishing boats. She is a line producer for The Ghost Fleet, a documentary film soon to be released by Seahorse Productions & Oceans 8 Films. With her work for Human Rights Watch, BBC Media Action and Film Aid International, Becky has focused on how to make basic storytelling tools more accessible and available. She has run participatory video projects in Kakuma Refugee Camp in Kenya, youth journalism programming in Burma/Myanmar and lifesaving radio and mobile initiatives to respond to the Rohingya crisis in Bangladesh. Becky is passionate about storytelling and believes that digital technology can ensure more voices are brought into the conversation.
---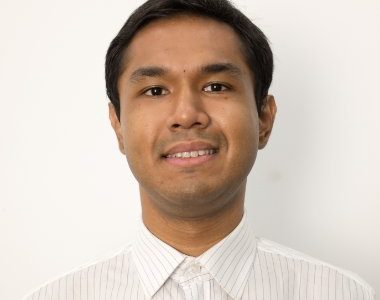 Yan Naung Oak
Technology Program Manager Phandeeyar
Yan Naung Oak is the Technology Program Manager for Phandeeyar, an ICT innovation hub located in downtown Yangon. Over the last two years, he has been working with the Phandeeyar team to bring Myanmar's tech community together with civil society organizations, social enterprises and independent media. Prior to that, he had worked as a educator and a researcher. Yan was born in Myanmar and grew up in several different countries. These days, he splits his time between between Myanmar and Singapore, working with tech startups and civic hackers in the former, and being a househusband in the latter.
---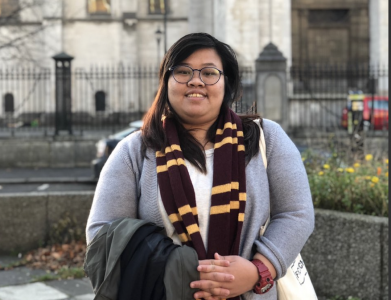 Hnin Nu Nu Niang
Project Coordinator Myanmar ICT for Development Organization (MIDO)
Gar Gar is an ICT for peace program coordinator of MIDO. She currently leads on news literacy training and "real or not" verification and fact checking program. She is interested in information disorders, security and privacy issues, social media ,hate speech, religion, peace and conflict. Gar Gar is a geek, an aspiring social media analytics and a media literacy and digital security trainer.
---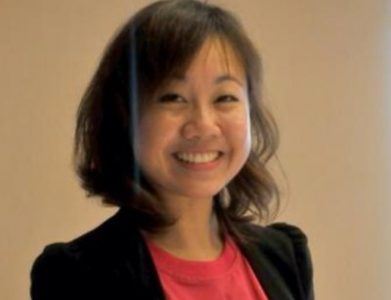 Hatai "Yam" Limprayoonyong
Campaign Strategist change.org
Yam is a multidisciplinary communicator with 6 years experience in campaigns, corporate communications and Communications For Development (C4D) with International Child Rights organisations; Plan International and Save The Children. Now Yam is working at the world's online platform for social change – Change.org (Thailand) as a campaigns specialist.
---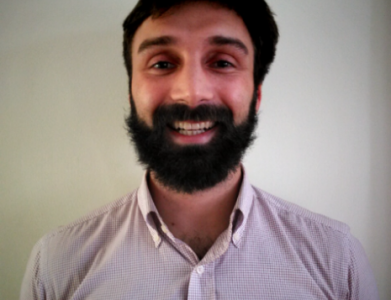 Elijiah Lewien
Field Representative The Carter Center
Eli is the Carter Center's Yangon-based Field Officer helping to manage the Center's continued engagement of Myanmar's political transition. During the Nov. 2015 election he coordinated the Center's observer deployment and data analysis. Prior to Myanmar, he was at Carter Center headquarters working to advance the Center's election observation methodology. Elijiah also worked for several years on the Carter Center's project in Nepal, and contributed to Center projects in the Democratic Republic of Congo, Kenya and Mozambique.
In Congo, Myanmar, and Nepal he worked closely with civil society organizations on developing strategies for monitoring. He brings additional experience from deployment on missions with the National Democratic Institute, OSCE-ODIHR, and IFES.
---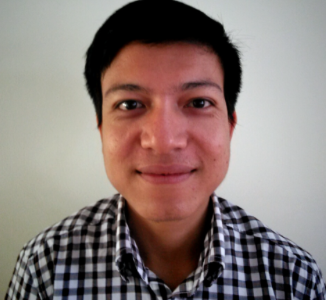 Hlwan Moe Kyaw
Program Officer The Carter Center
Hlwan Moe Kyaw is a Program Officer at the Carter Center currently focusing on the election complaint tribunals at the Union Election Commission in Nay Pyi Taw. During the Nov. 2015 election he assisted in the coordination of the Center's deployment of observers. Hlwan Moe Kyaw was an observer of the presidential election of Indonesia in 2014. In addition to his observation work, Hlwan Moe Kyaw has over six years of experience across multiple other sectors including reproductive health care, food security and poverty reduction, community based rehabilitation, and social inclusion of persons with disabilities.
---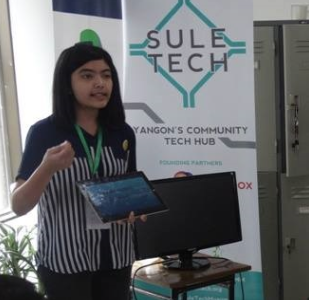 Chan Myae Khine
Head of Operations Amara Digital Marketing Agency
Chan founded Amara Digital Marketing, which was perhaps the first agency in Myanmar specializing in online Corporate Communications. She has a passion for digital media, and remains on top of the Myanmar digital scene while it undergoes explosive and unprecedented growth.In her spare time, she enjoys debating the issues of the day.
---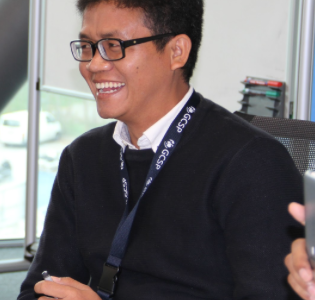 Anthony Kap Khan Khual
International Republican Institute
Anthony received the Unknown Hero Award given by exile Myanmar community based in Japan, and gained public support in his community for his years of work in the democracy movement. At IRI Anthony Kap Khan Khual implements workshops focused on democratic campaign techniques. Prior to joining IRI he was active with the Zomi Congress for Democracy and with the United Nationalities Alliance (UNA). Through the International Republican Institute Anthony has worked with nearly all 91 political parties in Burma. He has been on several international study programs throughout Asia, Europe and the US.
---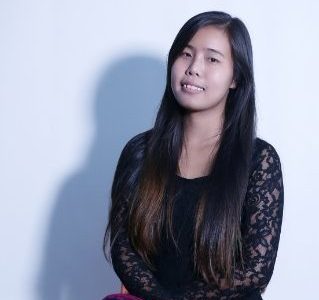 Yatanar Htun
Co-Founder Myanmar ICT for Development Organization (MIDO)
Yatanar Htun is a co-founder of MIDO (Myanmar ICT for Development Organization), a local organization focusing on ICT4D. She leads the Digital Security team in MIDO and is also interested in programs focusing on using data for social change. She has attended international workshops and conferences around digital security and has been providing support to human rights defenders and journalist in Myanmar since 2012. Data is her passion and being a feminist is her thing.
---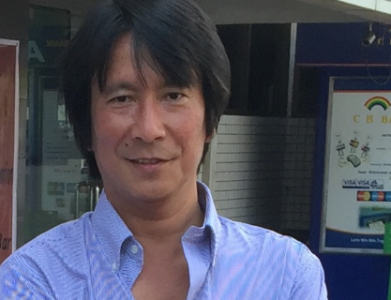 Than Lwin Htun
Chief VOA Burmese Service
Than Lwin Htun, Chief, VOA Burmese Service, joined VOA Burmese Service in 2004 to lead the efforts to transform the Service to become a full-fledged multimedia news broadcaster. VOA Burmese now has three hours of daily Radio programs and 30 minutes daily TV programs broadcast live from Washington D.C. It also maintains a popular Facebook page with more than three million fans. Lwin left Burma in late 1988 in the wake of the military crackdown on pro-democracy protests. He was part of the nationwide movement as a prominent student leader while studying at Rangoon Medical College.
His journalism career started at BBC Burmese Service in London in 1991. During a two-year sabbatical from BBC between 2002 and 2004, Lwin worked with the international NGO Internews in Thailand to establish the first Burmese journalism school and trained more than 200 Burmese and ethnic journalists. Lwin holds a B.Sc in Microbiology from University of North London and a Master's (M.Sc) in Social Policy planing and Economics from London School of Economics (LSE).
---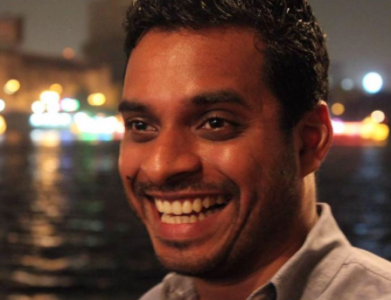 Sanjana Hattotuwa
Founding Editor Groundviews
An Ashoka, Rotary World Peace and TED Fellow alumni, Sanjana has for over twelve years explored and advocated the use of Information and Communications Technologies (ICTs) to strengthen a just peace, reconciliation, human rights and democratic governance. He set up and curates the award winning Groundviews, Sri Lanka's first citizen journalism website. Teaching new media literacy, web activism, digital security and online advocacy in Sri Lanka and internationally, He also works extensively on information management during crises, both sudden-onset and protracted.
---
Esra Dogramaci
Senior Editor, Digital Deutsche Welle
Ersa is the Senior Editor, Digital at Deutsche Welle. Before that, she worked as a digital consultant at BBC World Service. She's worked across many digital projects at the BBC including digital strategies for the flagship current affairs programs Newsnight and HardTalk. Her main focus for the past two years has been leading a team that looks after 20 World Service YouTube language channels with results stretching to 550% growth in just a year. She's recently been leveraging that experience for video across other social platforms. She has written for and presented at the Reuters Institute at Oxford University and Google's Newsgeist. Prior to the BBC,
---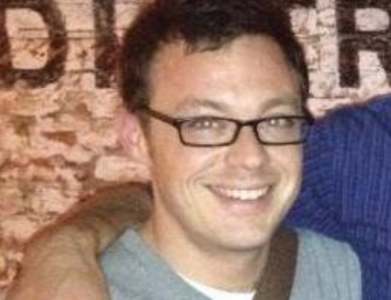 Ryder Cobean
Program Manager ABA Rule of Law Initiative
Ryder has worked for six years to bolster civil society, journalists, and legal professionals around the world in their efforts to advance and protect rights, defend at-risk groups, and strengthen the rule of law. Ryder has collaborated closely with field offices and local partners in operationally challenging countries with significant risks against organizations' and individuals' privacy and digital security. At the American Bar Association, Ryder leads his team's efforts to improve digital safety at work, through easy-to-use tools and important behavior changes.
---

Sumandro Chattapadhyay
Research Director Centre for Internet and Society
Sumandro is the Research Director at the Centre for Internet and Society, India, where he facilitates academic and applied studies on technology and society, with a special focus on (open) data, governance, and development. His research interests span over the topics of history and politics of informatics in India, new media and technology studies, and data infrastructures and economies. Sumandro is also keenly interested in computational techniques in arts, humanities, and social research, and emerging methodological questions.
---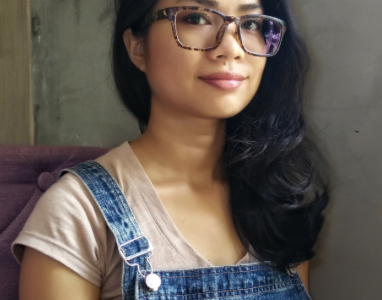 Penhleak "Pinkie" Chan
Regional Network and Partnership Supports Manager East-West Management Institute
Pinkie is an open data advocate who is passionate about catalyzing open data culture and civic technology to create social, environmental, and economic values. She has worked with Open Development Initiative, a platform that independently aggregates and maps open development data in Cambodia, for nearly three years. She is currently evangelizing a regional open data scale-up to shed light on development trends in the Mekong Delta with Open Development Initiative. Pinkie is interested in data-driven storytelling and has been a pre-jury member of the Global Editors Network's Data Journalism Award since 2014.
---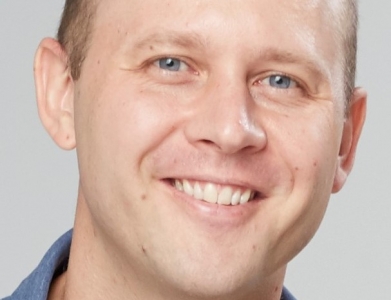 Darin Bielecki
Resident Program Officer International Republican Institute
Darin Bielecki currently serves as the Resident Program Officer for IRI's Myanmar Program, based in Yangon where he focuses on political party, civil society and media engagement. Darin has worked with thousands of political party leaders and youth in Myanmar on topics that include communication strategy, open media, campaign management, election observation, using data and technology in party decision-making and projects that develop tolerance and greater resiliency within political parties and civil society. Darin has led projects and initiatives centered on Myanmar's adoption of technology and internet since 2012. He has conducted numerous media monitoring projects focused on Facebook, print media and radio. Darin has 13 years of experience in politics and government in the United States. Prior to joining IRI, Darin was a member of the three-person executive management team at the Wisconsin Department of Commerce, overseeing policy development, media, relations with the state legislature and 340 employees who worked at the Department. Darin additionally serves as a chief poll inspector in the US where he administers elections, and is an international election observer for the Organization for Security and Cooperation in Europe (OSCE). Darin was a Fulbright Fellow in Ukraine and has a master's degree in European Studies. He did his undergraduate degree in political science with a minor in business at the University of Wisconsin – Madison.
---