Trainer Bios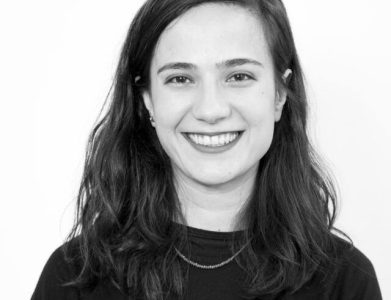 Duygu Kambur
Co-Founder Merkezsiz
Duygu Kambur has a Bachelor's degree in Management from Bogazici University, Turkey. She joined the Design Thinking program in the HPI School of Design Thinking in Berlin and worked on social impact oriented design. She was in the founding team of one of the leading social innovation platforms in Turkey, imece. She held the position of executive manager at imece for 4 years and closely worked with several social entrepreneurs and impact institutions from diverse sectors. She has recently co-founded a co-working & community space, Pon, in the south part of Turkey, Akyaka and co-founded, Merkezsiz, a digital media agency developing contents about Web3 & decentralized technologies for artists, impact professionals and civil society members. Additionally, she continues to provide consultancy and project management on impact projects. Duygu is a member of BMW Foundation Responsible Leaders Network.
---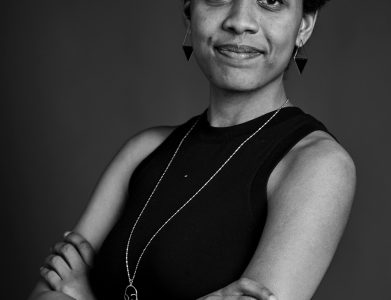 Shelli Reeves
Senior Design Research Operations Specialist IDEO
Shelli Reeves has dedicated her life to breaking down barriers and building community. She uses innovative ways to start conversations about social determinants of health, and economic inequities while focusing on community, society, and policy. Her activism has led her to do work within museums, media, and political campaigns. Shelli was a community engagement specialist at Ideastream Public Media, Cleveland's PBS/NPR station where she co-created projects focused on toxic stress and racism as a public health crisis with people who lived in predominantly Black neighborhoods. Before that she held the same title at the Cleveland Museum of Art where she ran a mobile art studio where she utilized art to start conversations about community issues, and how our lives are influenced by our experiences. At IDEO, Shelli is a Senior Design Research Operations Specialist where she focuses on recruiting the ideal research participants while intertwining her knowledge of community engagement, afro-feminism, and storytelling. She believes design research operations is a form of community care and if we are able to support research participants with empathy we are able to design a more equitable world. Shelli is also the Founder and CEO of Reframe History which is an organization dedicated to keeping stories alive through archiving the past, recording the present, and advocating for the future. Specifically, she does this by building a virtual African American Museum that is accessible through a Black history app where people can learn and share stories. Shelli also produces short-form documentaries that bring the same standard of public media storytelling to neighborhood stories. When Shelli is not creating exhibitions and sharing stories, she is tending to her 27 plants and teaching yoga throughout Cleveland.
---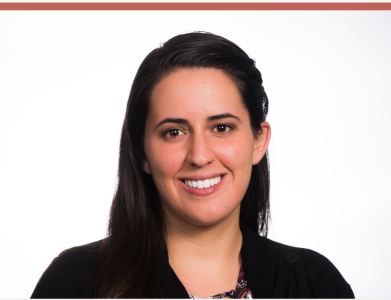 Rachel Fernandez
Digital Preservation Program Manager Center for Digital Antiquity, Arizona State University
Rachel Fernandez is a Digital Preservation Program Manager at the Center for Digital Antiquity hosted at Arizona State University. At Digital Antiquity, she is responsible for managing digital curation projects and leading workshops in digital preservation using tDAR (the Digital Archaeological Record), a digital repository for archaeological material. With a background in GIS and data management, she has conducted field work in sites across the Mediterranean and uses this knowledge of data produced through investigations to collaborate with users to provide consultation and assistance in their data management lifecycle. Rachel holds a Master's degree in Classical Archaeology from the University of Colorado Boulder and a Bachelor's degree in Anthropology and Classics from the University of Florida. She is also currently pursuing a Master's in Library and Information Science with a focus on digital curation at the University of Arizona.
---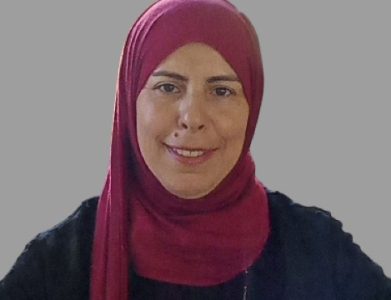 Imane El-Brahmi
Senior Project Manager Al Akhawayn University
I am a Senior Program Manager in social development thriving to help others and going above and beyond with each project or program. I am always enthusiastic about growing and gaining new set of skills on my professional journey. I value learning from others, genuine relations and listening about others interests and passions. I also believe that is not an easy path that sometimes we might force ourselves to get things done either smiling or frowning. I have been told that I work from the heart, I smile, and I answer this is because simply what I love to do in life. Even when I leave the office I tend to continue working on new ideas, activities and possibilities. I am a big believer of "practice what you preach for" so I am taking a walk on a fun path to be the change I want to see in the world using all possible tools that might encounter my way. I love to dive in the world of books and browse people's ideas in intellectual discussions, conferences and inspirational podcasts. The human brain is a fascinating place, exchange is one of the best ways to expand knowledge so please feel free to reach out to me and discuss!
---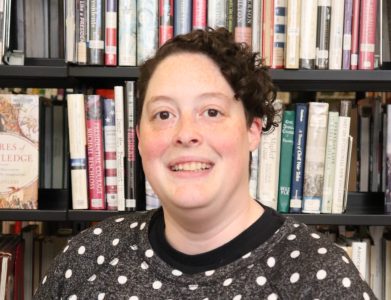 Shanna Hollich
Library Director / Copyright Consultant Guthrie Memorial Library / Creative Commons
Shanna Hollich holds two master's degrees, one in library and information sciences and the other in data analytics. As a career librarian for almost fifteen years, they have worked in almost every type of library, including K-12 school, federal government, academic, and public libraries throughout the United States. They have worked in public/access services, technical services and cataloging, and administration, but their first love is working on issues of copyright reform, cultural heritage, open access, and open education. Trained as one of the first non-staff facilitators for the Creative Commons Certificate courses, Shanna now provides professional development training for librarians, educators, and policymakers around the world in the area of copyright and open licensing through Creative Commons, Library Juice Academy, and as a freelance consultant. They also continue to volunteer and draft policy papers for Creative Commons in the areas of copyright reform, open education, and open culture.
---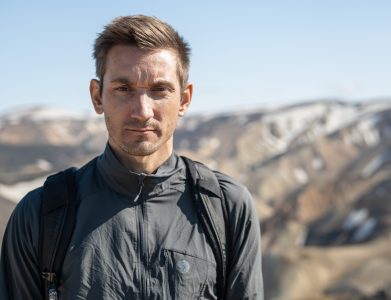 Chris Whitesides
Field Capture Specialist CyArk
Chris is a Field Capture Specialist with CyArk committed to empowering connections with historic places. Chris is completing his Doctorate in Education, exploring historic places and the critical role they play in building and defining cultural and community identity. CyArk aims to lift up new voices and increase understanding of our past and our shared human experience by creating more equitable and respectful access to places through digital technologies. Through digital documentation, story telling, training and open access sharing CyArk strives toward an inclusive definition of heritage that aspires to elevate diverse communities and their histories, presenting multiple voices and perspectives, especially those historically underrepresented. Chris and CyArk love any opportunity to open a dialogue exploring the intersection between digital tools, virtual documentation methodologies and the storytelling core of incredible cultural sites around the world. To explore our past projects and experiences please visit CyArk. I look forward to learning with you!
---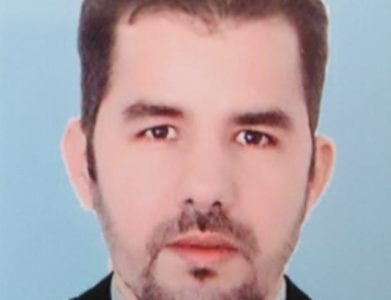 Abdelkarim Ouguinaz
GIS Professional Specialist High Atlas Foundation
Abdelkarim Ouguinaz is the GIS Professional Specialist at the High Atlas Foundation (HAF). Prior to his work with HAF, Abdelkarim As a GIS engineer, he worked for a variety of different studies offices and NGOs, as well as a consultancy. Abdelkarim has a P.h.D in Development of the Ourika Watershed (Western High Atlas): Geosystemic Approach, He deeply masters GIS software such as ArcGIS, and Google Earth Pro, Sasplanet. In addition, he worked with numerous nonprofit organizations involved in local sustainable development and has in-depth experience in conducting workshops, collecting Data, coordinating project activities, and ensuring smooth communication with local authorities and stakeholders. While working with several consulting firms and NGOs, he acquired 10 years of on-the-ground experience in community-led development as well as a deep understanding of the needs and aspirations of rural and urban Moroccan communities.
---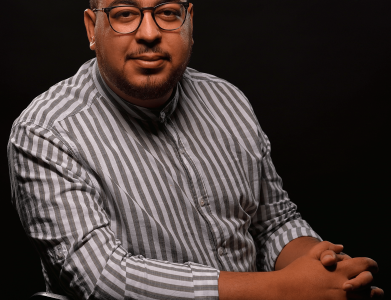 Ghassan Benchiheb
Managing Director Social Plus
During the past 10 years, I have acquired a solid foundation of experience in the fields of social media and digital communication. I have collaborated with many of Morocco's leading brands and NGO's, and have successfully developed and implemented recognized digital strategies in all industry sectors. As a digital enthusiast, I am fascinated by how digital elements are constantly reshaping the roles of communication.
---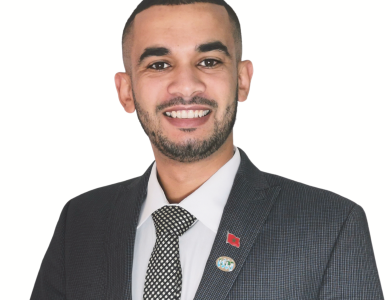 Yahya Echattoui
Communication Trainer / English Language Teacher Touria Jebran Institution of Blooming for Education and Training
Yahya Echattoui is an IVLP ALUMNUS and English Language Teacher in charge of educational training and animation in TOURIA JEBRAN INSTITUTION OF BLOOMING FOR TRAINING AND EDUCATION IN Mediouna, Casablanca-Settat Region. He works in different areas related to youth leadership, education and soft skills. His background academic education has started from American Culture Studies then continued in trainings on Business English, Leadership and Education. With hiking, content creation and other activities, he tries to find alternative ways of discovering more about his interests and experiences.
---