Trainer Bios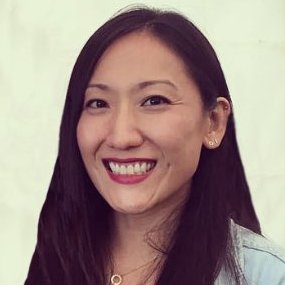 Karen M. Lee
TV and Digital Content Producer Independent Consultant
Karen is a veteran of the global content industry having worked heavily in the APAC region, as well as in the US for television and digital series. She is a cross-functional content producer leading talent, production and editorial departments since 2005. Projects include major unscripted and factual TV projects like Amazing Race, socially conscious youth documentaries for MTV, as well as short form digital programs for social media platforms. She holds degrees in Broadcast Journalism and East Asian Studies from NYU, and has experience leading training workshops, creating workflows, and building teams from the ground up.
---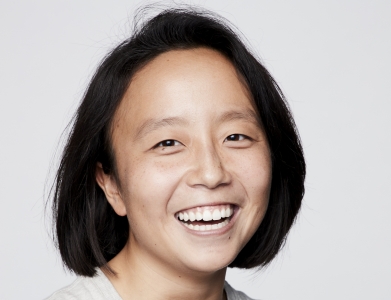 Sue-Jean Sung
Business Development Associate + Program Manager, Legal Design and Innovation IDEO
Sue-Jean Sung (Sue-Jean with a hyphen capital J, often Sue or SJ, but never Sue Sung) is a Business Development Associate and Program Manager for the Legal Design and Innovation practice at IDEO. As someone who played with the idea of pursuing a law degree and ultimately decided against it, she helps IDEO prioritize initiatives and implement human-centered design to the greater legal sector.
Pre-IDEO, Sue-Jean worked for Google's Legal Department and simultaneously served as the company's Criminal Justice Lead within the Civil Rights Law group. She also spent a few years at the company specializing in mobile advertising and internal systems. In her own time, she co-founded and helps run Unmuted Stories, a non-profit with a mission to amplify the suppressed and their supporters through creative pursuits. She enjoys reading and spending time outside doing activities such as surfing, rock climbing, and snowboarding. Sue-Jean received her undergraduate degree from Cornell University after majoring in Hotel Administration, concentrating in Services Marketing and Operations Management, and minoring in Natural Resources.
---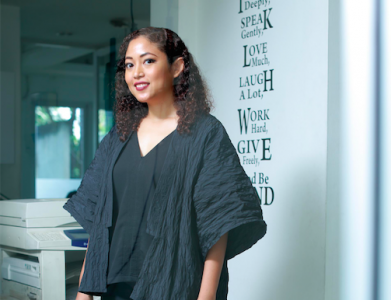 Anantya Van Bronckhorst
Director Girls in Tech Indonesia
Anantya Van Bronckhorst is Co-Founder and Co-CEO of Think.Web Indonesia leading digital & technology agency that creates a new way of marketing in the digital world. Think.Web has helped various blue chip companies enter the digital market and has worked with the likes of Unilever, Diageo, Acer and Bank Mandiri for many years. In her free time she actively manages Girls in Tech Indonesia and also serves as a guest lecturer at several universities mainly to advertising & communication majors.
---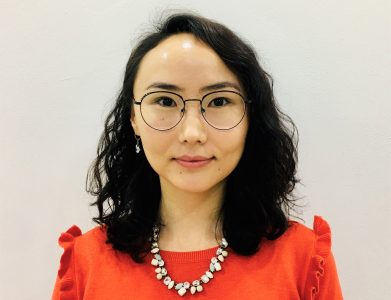 Burt-Ujin Bayarsaikhan
Senior Program Manager International Republican Institute
B.Burt-Ujin currently serves as the senior program manager for Mongolia at the International Republican Institute (IRI), planning and implementing a portfolio of programs to advance democracy by providing parliamentary development assistance, strengthening multi-party political systems, promoting good governance, building capacity of civil society, supporting citizen participation in decision making, and amplifying the role of marginalized groups in the political process—including women and youth. She has held various roles since first joining IRI's field office in Mongolia in September 2014. In her current role that started in August 2018, she oversees program activities in Mongolia and overseas, monitors progress and ensures the achievement of benchmarks. In addition, she analyzes socio-political developments and contributes to developing program ideas on democracy and assistance programs. Prior to joining IRI, B.Burt-Ujin monitored and analyzed biological, social and political instability events in Mongolia and post-Soviet Union countries for emerging threats as part of an open-source research program at Georgetown University for five years. In addition to her research and assistance program works, she has public relations, accounting and business development experience. She speaks Mongolian, English and Russian. B.Burt-Ujin earned a master's degree in public relations and corporate communications at Georgetown University and a bachelor's degree in business administration at University of Northern Virginia.
---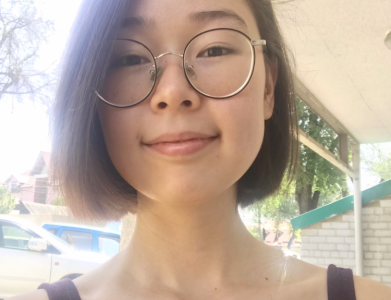 Aiganysh Aidarbekova
Digital investigator and trainer Bellingcat
Aiganysh has been employed by Bellingcat since August 2018. Aiganysh works as a digital investigator and trainer for Bellingcat in Bishkek, where she conducts investigations on online materials. She has led workshops for Bellingcat in numerous events over the last couple of years in Europe, Australia, Caucasus, and Central Asia. Prior to Bellingcat, Aiganysh worked on economic research in Kyrgyzstan.
---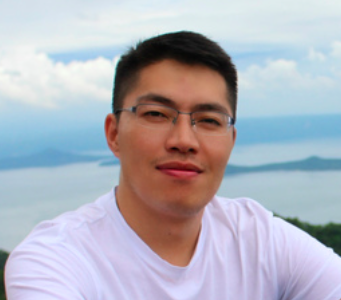 Ganzorig Dolingor
Co-founder/Editor-in-chief Unread Media
Ganzorig is a writer and media entrepreneur who is passionate about creating great content that inspires people and ignites actions. He is a co-founder and editor-in-chief of Unread Media, which established itself in Mongolia as both a reliable daily read and source of inspiration for young people. He also founded Arvis Publishing, which aims to curate, translate, and publish the best non-fiction books that tackle social problems and bring positive impact and personal growth. In addition, Ganzorig is a fellow of USAID's Leaders Advancing Democracy Mongolia Program. Using his established platform and writings, he aspires to be an influential voice in Mongolia who promotes good governance and entrepreneurship. He holds a bachelor's degree in International Economic Relations from the National University of Mongolia.
---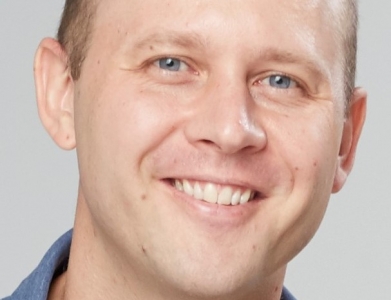 Darin Bielecki
Resident Program Officer International Republican Institute
Darin Bielecki currently serves as the Resident Program Officer for IRI's Myanmar Program, based in Yangon where he focuses on political party, civil society and media engagement. Darin has worked with thousands of political party leaders and youth in Myanmar on topics that include communication strategy, open media, campaign management, election observation, using data and technology in party decision-making and projects that develop tolerance and greater resiliency within political parties and civil society. Darin has led projects and initiatives centered on Myanmar's adoption of technology and internet since 2012. He has conducted numerous media monitoring projects focused on Facebook, print media and radio. Darin has 13 years of experience in politics and government in the United States. Prior to joining IRI, Darin was a member of the three-person executive management team at the Wisconsin Department of Commerce, overseeing policy development, media, relations with the state legislature and 340 employees who worked at the Department. Darin additionally serves as a chief poll inspector in the US where he administers elections, and is an international election observer for the Organization for Security and Cooperation in Europe (OSCE). Darin was a Fulbright Fellow in Ukraine and has a master's degree in European Studies. He did his undergraduate degree in political science with a minor in business at the University of Wisconsin – Madison.
---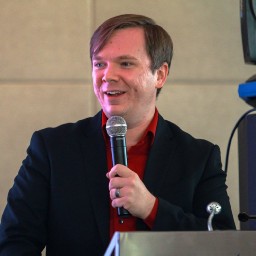 Robert Ritz
Director LETU Mongolia
Robert Ritz is a data scientist and is the Director of LETU Mongolia, an all English business school in Ulaanbaatar, Mongolia. Robert holds a degree in political science from the University of North Texas. After a brief time as a staff member for a Member of the US House of Representatives, Robert worked in enterprise IT as a technical analyst and then as a management consultant. In 2017 Robert create Mongolian Data Stories, an online series of blogs that aims to use data to tell Mongolia's story. Through data visualization, machine learning, and interactive dashboards Robert seeks to understand current trends and reveal misconceptions about Mongolia's past and present.
---