Trainer Bios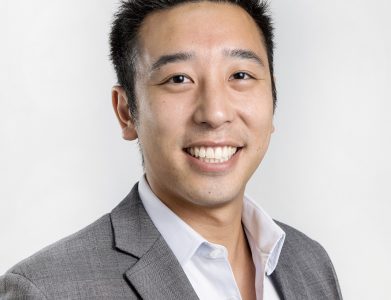 Geoff Ng
Independent Consultant
A puzzle solver and a storyteller: Geoff is deeply curious about the world and loves to
connect the dots between people, ideas, and opportunities. He has a deep background in the digital space and in international contexts, with C-level experience and a proven record of success driving business outcomes. Geoff now works as an independent consultant where he has worked on various consulting projects for corporations such as Forbes, Ignition Holdings, and Ringier AG. Prior to this, Geoff was the General Manager for Ringier China, during which he ran 5 lifestyle brands, including lifestyle websites, and a nationally distributed in-flight magazine. He was also previously the Managing Director of Colt 21, focusing on digital campaigns, including video production and social distribution for his clients. In addition, he was a Visiting Lecturer at ESSCA Ecole de management where he taught
master's- and bachelor-level courses on E-CRM (or electronic customer relationship management), social networks, e-commerce, and cross-channel strategies.
---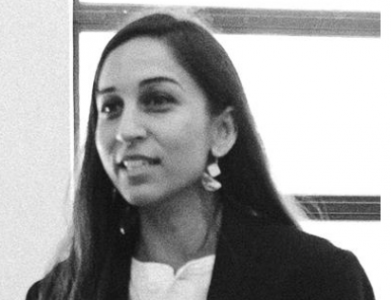 Nicole Anand
Political Economist and Participatory Designer Collectivist
Nicole Anand is a political economist and participatory designer. She is a specialist in governance, data/information/knowledge, and social design. Currently, Nicole runs a consultancy—Collectivist—and works with the Global Policy Network of the United Nations Development Program (UNDP) leading the design and prototyping of a few global support services for COVID-19 socio-economic recovery and beyond. She is the co-founder of the Residency, an emergent practical learning collective for Change Designers—civil servants, civil society and social designers—and part-time faculty teaching Design Research in the Transdisciplinary Design MFA program at the Parsons School of Design, The New School. She is a longtime leader in the Open Government movement and has led collaborative initiatives between government and civil society in Asia, Latin America, West Africa, and Eastern Europe.
Nicole speaks, facilitates, and writes about participatory governance, learning, civic technology, and social design and innovation. Her latest writing on diversity, equity and inclusion was selected to be in the top 10 of Stanford Social Innovation Review's articles of 2019. Her writing on systems design, learning and collective action is published on The Residency's Medium. She is a lead contributing author of the World Bank publication, Closing the Feedback Loop: Can Technology Bridge the Accountability Gap? Previously, Nicole directed the research, strategy and learning of civil society organizations working on public sector innovation, anti-corruption, and social justice. She holds a Masters degree in Development Management from the London School of Economics, and a dual Bachelors degree in Development Studies and Business Administration from the University of California, Berkeley.
---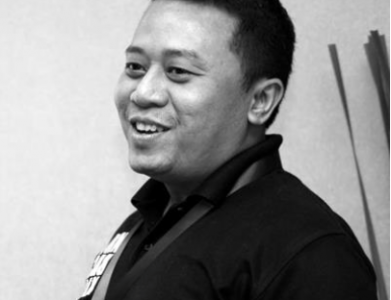 Aribowo Sasmito
Founder MAFINDO
Mr. Aribowo Sasmito is one of the original founders of MAFINDO and is currently the organization's Head of Fact Checker Committee. He leads fact-checking teams and manages MAFINDO's various media channels (including their social media accounts, the turnbackhoax.idwebsite which is the database of fact-checked results articles). MAFINDO is a non-profit organization combating false information (or hoax as they are commonly called in Indonesia) by training and convening journalists, educating consumers of online media, and by building communities of online fact-checkers
---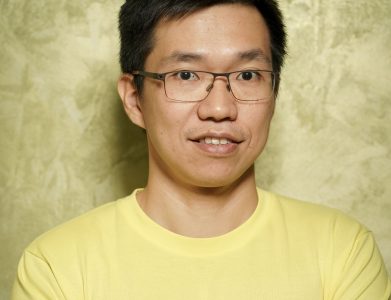 Kuek Ser Kuang Keng
Founder Data-N
Kuek Ser Kuang Keng is an award-winning digital journalist and media consultant based in Kuala Lumpur, Malaysia. He is the founder of Data-N, a training program that helps newsrooms and journalists with limited resources to integrate data journalism into daily reporting. Data-N has helped publications like Foreign Policy, BBC World Service, Mediacorp, Malaysiakini and Sin Chew Daily to strengthen their storytelling with data, visual and interactive components. With the support of Google Malaysia, he conducts regular journalism workshops in various cities in Malaysia since 2018. Keng is also the competition officer of Data Journalism Awards 2019, the first international awards organised by the Global Editors Network. Keng helped to increase the participation of Asian newsrooms in 2019. For the first time, Asia became the continent that submitted the highest number of entries, followed by Europe and North America. Besides conducting workshops and bootcamp for journalists, Keng consults and produces data and interactive stories for media organizations including Minneapolis-based Public Radio International (PRI.org) and Kuala-Lumpur based Malaysiakini. "What if the Syrian civil war happened in your country?", a data-driven interactive news application that he created for PRI.org has won the Public Choice award in the 2016 Data Journalism Awards. The news game "Undi Power" that he co-produced with Malaysiakini was shortlisted for the News Data App of the Year award in the 2018 Data Journalism Awards. Keng has more than 10 years of experience in digital journalism. He was a journalist with Malaysiakini for 8 years specializing in investigative and political reporting. In 2013, he was awarded a Fulbright scholarship to further his study at New York University's Studio 20, a journalism M.A. program that focuses on new media and digital innovation. In 2015, Keng was selected as a Google Journalism Fellow and subsequently a Tow-Knight Fellow. He has worked in several US newsrooms including NBC, Foreign Policy, PRI.org and the International Business Times.
---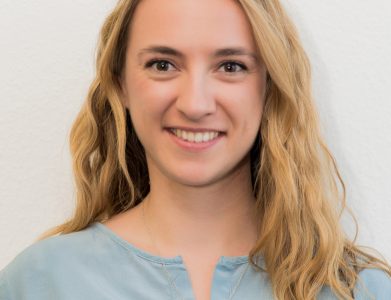 Chloe Parkin
Air Quality Consultant IQAir AirVisual
Chloe is an Air Quality Consultant at IQAir AirVisual, the world's largest aggregator of real-time and historical air quality data and provider of the AirVisual air pollution app. It reports data from government stations and its low-cost monitors operated by community groups and NGOs. The AirVisual platform also leverages artificial intelligence to provide global air quality forecasts and data validation, to share actionable air quality information from one centralized place. Chloe's role specializes in working with communities and organizations to deploy low-cost air monitoring networks and promote effective data communication for a range of audiences. She has a background working with a variety of startup companies focused on environmental solutions.
---
Mimi van Dun
Program Manager Mediawijzer.net
Mimi van Dun works for the Dutch Expertise Center for Media Literacy. This network organization aims to increase media literacy among citizens and organizations. Mimi is responsible for managing the communication program of the Center consisting of several Media Literacy campaigns, research and projects.
Mimi has developed a successful co-campaigning format aligning the activities of over 200 partner organizations during the annual Week of Media Literacy and for 5 years she was project managing the price-winning interactive media literacy game called 'Media Masters', which reaches 40% of the students in the age group of 10-12 year olds.  The game introduces primary school pupils to the opportunities and threats of (digital) media in an entertaining manner. The children are triggered to develop a critical look and a conscious attitude. She is currently managing a new project which aims to bring education about disinformation into Intermediate vocational education.
Before joining Netwerk Mediawijsheid, Mimi worked in different media and PR companies and lived and worked in Malawi, Zambia and Surinam. Throughout her career the power of storytelling and Media has always fascinated her and she believes that , with the current global challenges we are facing, Media Literacy for all citizens is more important than ever before.
---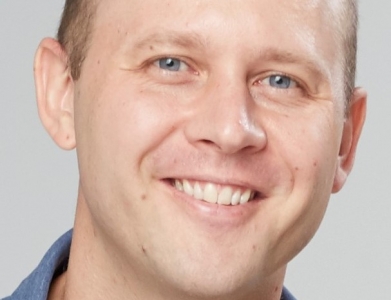 Darin Bielecki
Resident Program Officer International Republican Institute
Darin Bielecki currently serves as the Resident Program Officer for IRI's Myanmar Program, based in Yangon where he focuses on political party, civil society and media engagement. Darin has worked with thousands of political party leaders and youth in Myanmar on topics that include communication strategy, open media, campaign management, election observation, using data and technology in party decision-making and projects that develop tolerance and greater resiliency within political parties and civil society. Darin has led projects and initiatives centered on Myanmar's adoption of technology and internet since 2012. He has conducted numerous media monitoring projects focused on Facebook, print media and radio. Darin has 13 years of experience in politics and government in the United States. Prior to joining IRI, Darin was a member of the three-person executive management team at the Wisconsin Department of Commerce, overseeing policy development, media, relations with the state legislature and 340 employees who worked at the Department. Darin additionally serves as a chief poll inspector in the US where he administers elections, and is an international election observer for the Organization for Security and Cooperation in Europe (OSCE). Darin was a Fulbright Fellow in Ukraine and has a master's degree in European Studies. He did his undergraduate degree in political science with a minor in business at the University of Wisconsin – Madison.
---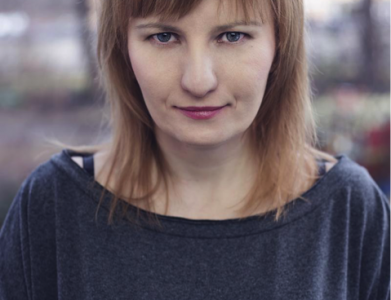 Beata Biel
Media Training Specialist Fundacja Reporterów (Reporters' Foundation), Konkret24/TVN24
Beata Biel has been working in the media industry throughout her whole professional life. She began her career as a journalist at TVN, Poland's leading commercial TV channel, in 2001. She stayed there for 10 years, also as an editor. Later she worked as a freelancer, mainly directing crime documentary series and working on investigative and social stories. Since September 2017 she's back at TVN, coordinating the development and leading the editorial team of Konkret24, a crowd-sourced solution for fake news at TVN, supported by Google's DNI Innovation Fund.  For the last four years, she has also been working as a media training expert, mainly with the Google News Lab (2015-2017), representing the team in Central & Eastern Europe and working with newsrooms and journalists in CEE to enhance digital knowledge and drive innovation in the media.  She also teaches at the SWPS University in Warsaw.  Beata is a member of Fundacja Reporterów, a non-profit investigative journalism initiative in Poland, and responsible for its educational activities. She is the winner of several journalism awards and was a 2011 Transatlantic Media Fellow at CSIS in Washington, D.C. Selected one of the 50 most influential women in Poland in 2016 (by Wysokie Obcasy/Gazeta Wyborcza).
---