Trainer Bios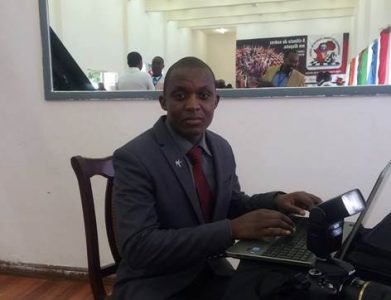 Shalala Oliver Sepiso
Shalala Oliver Sepiso has spent the last 15 years working towards helping Zambians maximize the usage of ICTs in their lives and work. This has been through ICT education, innovative use of ICT, marketing ICT products and coming up with strategic plans. His work includes print media (The Post Newspaper), Television (MUVI TV) and Radio (UNZA Radio), as well as international media like Supersport, other local media like Post Radio and Daily Mail and online media like Mwebantu New Media. Shalala's expertise involves creating communication strategies especially using online platforms, in addition to managing the sourcing, planning, collection and modeling of news items, editing and supervising the production of the news until it is published. Shalala has also worked towards equipping youth with skills that help them be employed or being entrepreneurs using ICTs.
Outside media and communication, Shalala has more than 10 years' work experience  in consultancy and managing various development projects including Water and Sanitation, Communication and Advocacy, Environmental Services, Agriculture, Youth Development, Education, HIV/AIDS and ICTs. He has worked for engineering firms like Poyry Engineering, ICT firms like iConnect (the biggest Internet Provider in Zambia) and non-profits like Rescue Mission Zambia.
---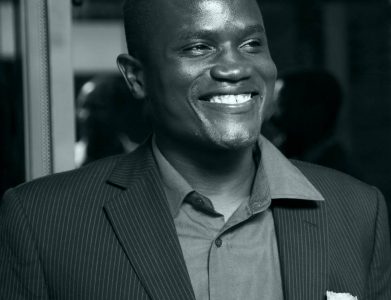 Chris Orwa
Head of Data Science Brave Venture Labs
Chris Orwa is the Head of Data Science at Brave Venture Labs. He focusses on computational techniques for unstructured data. His work involves writing code, developing analysis methodologies, basically practicing wizardry on datasets. Chris also is a coach/teacher with Brave Academy, a career accelerator started by the team from Brave.
Prior to joining Brave Venture Labs, Chris was the Lead of Data Science at iHub where he oversaw a consultancy unit that provide custom data solutions to different companies. He holds a Bachelor of Science, Computer Science from Kenyatta University where he specialized in Artificial Intelligence and Computer Graphics.
---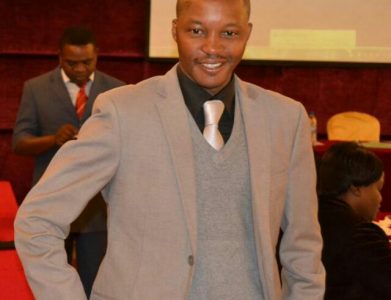 Wesley Chibamba
Executive Director Transparency International Zambia
Wesley Chibamba is the Executive Director of Transparency International Zambia. He has worked at Transparency International Zambia for more than four years, beginning his career as a public policy analyst. Before Transparency International Zambia, Wesley worked as an Examining Officer with the Zambia Revenue Authority and as a Field Officer with Children International Zambia. Wesley holds a Master of Arts in Governance and Policy from the University of Sheffield in the United Kingdom. In his free time, Wesley enjoys reading, football, basketball and movies.
---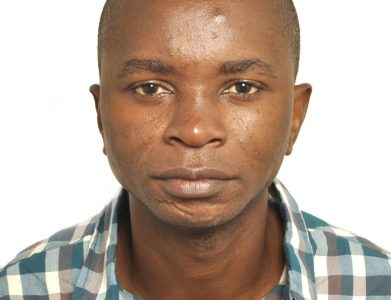 Msilikale Msilanga
Open Data and Mapping World Bank
Msilikale Msilanga is a spatial planner by professional from Tanzania but have more experiences from Europe and Latin America based on the same field. He has been working at the World Bank since 2011 as the Geospatial consultant before he went to have his Masters for two years. Now he is back at the World Bank supporting the open data team and more mapping projects in Tanzania. For more than five years, he has been working with the local communities in Dar es salaam helping them to map their own areas using OSM. Through these maps which are mostly in the informal settlements, more issues facing the community has been identified and more projects have been identified one of them being Ramani Huria.
---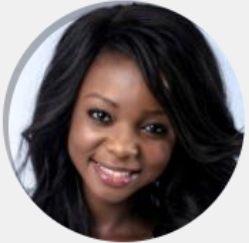 Luyando Lulu Haangala
Freelancer
Luyando Lulu Haangala has over nine years of experience in the media sector as a TV host/producer, MC, Radio presenter, Voice Over Artist and singer. She is currently a freelancer and has worked on some of the biggest TV and radio shows/events in Zambia. She holds a degree in Communication/Business from Helderberg South Africa. Luyando is passionate about the youth of Zambia and serves as a Youth Ambassador for US Embassy Zambia. She is also ambassador for Dance for Life Zambia and the App "Action for Transparency". Luyando recently launched a mentorship program in high schools, using influential and successful young professionals to mentor high school students. Upon completion of the Washington Fellowship, Luyando plans to grow her mentorship program and desires to use media for social change in Zambia. Luyando was one of 100 Fellows competitively selected to participate in an 8-week internship in the United States following the Mandela Washington Fellowship academic institute. She interned at America Abroad Media in August-September 2014.
---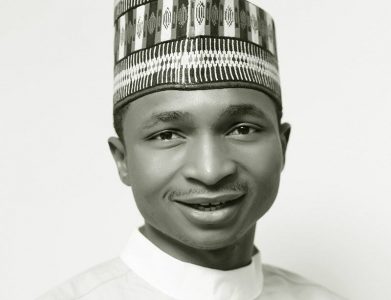 Hamzat Lawal
Chief Executive Connected Development [CODE]
Hamzat Lawal (Hamzy!) is an activist who has successfully led grassroots campaigns in over 40 African countries with over nine years experience in the non-profit sector and specializes in practical issues associated with Climate Change, Open Data, advocacy campaigns and development policies as it affects rural communities.  Hamzy is also the Co-Founder of Follow The Money, a Pan-African grassroots data-driven movement, and leads a team of technology- and innovation-driven campaigners to amplify the voices of marginalized communities in promoting accountability as it affects utilization of public funds focusing on specific communities across Africa.  He is currently the Chief Executive of Connected Development [CODE] and sits on the Executive Board of the largest Youth Movement in Africa, the African Youth Initiative on Climate Change (AYICC), advising on communications strategies and campaigns using technology tools in shaping and actualizing the Sustainable Development Goals (SDGs).
---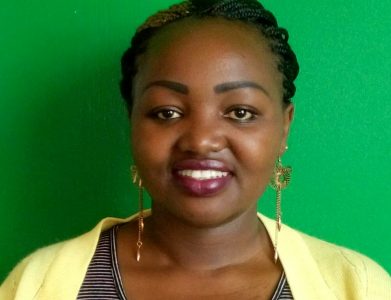 Gladys Wambugu
Product Specialist and Support Lead FrontlineSMS
Gladys Wambugu is a technology enthusiast who believes in technology's power to effect positive social change. As the Product Specialist and Support Lead at FrontlineSMS, Gladys has worked with multiple organizations at both designing and implementing SMS solutions for different projects. The projects have spanned through various fields for example, Advocacy, Campaigns, Education, Health among others.
Gladys has a degree in Biomedical Science and Technology from Egerton University. She worked in the health and solar industry before joining FrontlineSMS. In both sectors, SMS was a prominent communication and data collection tool. This experience in using SMS tools has been invaluable in her current role. In her free time she enjoys reading and some good music.
---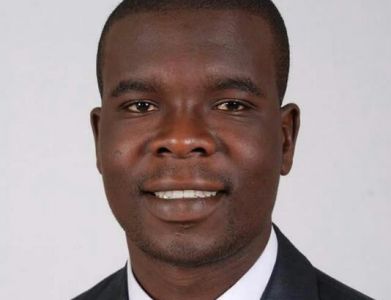 Chikosi Tawanda
Founder and CEO Road Rules Solutions
Chikosi Tawanda is a visionary and multi award winning technology entrepreneur with a passion for solving Africa's pertinent problems through innovative technologies.  Tawanda is the founder and CEO of Road Rules Solutions, a mobile startup company that is revolutionizing the way people acquire driver's licenses in Zimbabwe through the Road Rules App.  The same application is empowering drivers by giving them access to information regarding traffic violations, the exact and correct fines as well as the statutory instruments that give rise to these traffic violations and traffic fines.  In its pilot phase, the app has been used by over 47,000 people in preparation for the provisional driver's license test and is anticipated to be adopted by over a million of the Zimbabwean drivers.  In pursuit of his entrepreneurial journey, Tawanda has managed to get the following accolades: 2018 Forbes 30 Under 30 Zimbabwe Nominee; Seedstars World Zimbabwe 2016 1st Runner-Up; DEMO Africa 2015 Zimbabwean Startup Winner; U.S. Department of State Professional Fellow 2014; Zimbabwe 2015 Innovation Baraza Innovators Finalist; Simba Savannah Show 2016 Episode Seven (7) Finalist; Zimbabwe Top Young Male ICT Innovator of the Year 2011; Zimbabwe Young Achievers Technology Awards 2015 Winner; Ampion Venture Bus Southern Africa Fellow and 2014 1st Runner-Up; Total Africa Startupper Challenge of the Year 2016 Zimbabwe Winner; Zimbabwe Top Young Male ICT Innovator of the Year 2013 1st Runner-Up; U.S. Department of State Professional Fellows Outstanding Alumni Impact Award Winner 2015; World Summit Awards Mobile Creativity With Social Impact Award 2016 Zimbabwe Nominee; President Barrack Obama's 2016 Global Entrepreneurship Summit Zimbabwean Delegate and Representative; The Hague Institute of The Innovating of the Law (HiiL) Southern Africa Justice Innovator of the Year 2017; South Korea International Telecommunications Union Summit, 2017 Zimbabwean Technology Startup Representative; and U.S. Department of State YALI TechCamp Lusaka 2017 trainer.
---
Shamiso Ruzvidzo
Regional Director of Programs VOTO Mobile
Shamiso Ruzvidzo was brought on to launch and manage VOTO's first regional expansion, almost three years ago. She was charged with getting the VOTO Mobile Southern Africa office and partnership development off the ground. As the pioneer of VOTO's regional expansion, Shamiso has been able to build meaningful projects with top-tier organizations that have created impact across health, agriculture, education and governance sectors. Her key role is centered around proving organizations and private sector with mobile technology solutions via Interactive Voice Response and SMS.
---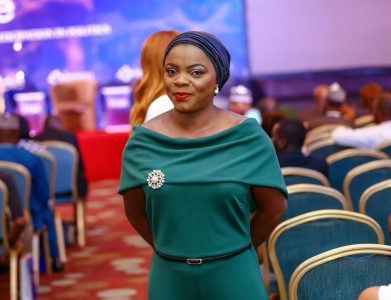 Mercy Abang
Nigerian Journalist Freelance for Associated Press, Al Jazeera, BBC, Sunday Times of London and the Columbia Journalism School
Mercy Abang is a Nigerian Journalist – directing her energy towards development Journalism and under-reported stories. She's one of Nigeria's most syndicated freelance Journalists. Mercy also doubles as an International Media Fixer with Organizations like the Associated Press, Al Jazeera, BBC, Sunday Times of London and the Columbia Journalism School New York.
With many years experience working as an International Election Observer, she's worked with the Economic Community of West African States, ECOWAS, the International Republican Institute, IRI and a host of other organization's actively participating and understudying the process of elections in Africa.
She studied Elections Observation at the Kofi Annan International Peacekeeping Centre Accra, and she was very influential working with youth-led organizations like Blogging Ghana during the recently conducted Presidential Elections in the West African Nation.
She is a driven, versatile and resourceful lady who understands the business of communications, media and democracy.
Mercy has a massive online followership with over 40,000 followers on her Twitter handle, which was listed as one of the most influential accounts on Social media and top 20 shapers of the 2015 Presidential elections in Nigeria.  She has managed and handled various elections monitoring on social media at various situation rooms in Nigeria and outside Nigeria.
As a result of her experience in election monitoring, Mercy understands how social media impacts elections and strategies employed for effective engagement during elections.
---