Trainer Bios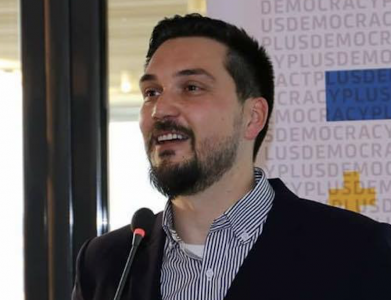 Jetmir Bakija
Administrator ndreqe.com
Jetmir Bakija is a co-founder of Democracy Plus, a Prishtina based NGO that uses technology to address good governance issues and public service delivery. Along with a team of people, Jetmir runs the ndreqe.com, a fix-my-community platform that makes it easier for citizens report public service complaints to municipal institution using GPS coordinates and mobile photography of the complaint. Jetmir is a long time civil society activist in Kosovo and has helped civic engagement initiatives in Nepal, Afghanistan and Liberia.
---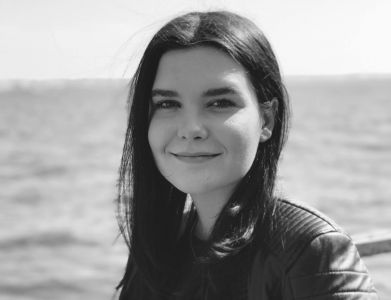 Donjeta Sahatçiu
CEO Rrota
Donjeta leads a team of 20 design and IT professionals at Rrota, a well-established digital communications agency in Pristina, and is the youngest female entrepreneur in the ICT sector in Kosovo. She holds a Bachelor's Degree in Management from Rochester Institute of Technology, and is currently pursuing executive MBA in the University of Sheffield. After working as a Product Manager at IPKO Telecommunications for two years, she joined Rrota as a project manager in 2011, to later become the Executive Director in 2014 and Partner in late 2015. Donjeta is an enthusiast of getting things done, and is recognized for her analytical approach. She has hands-on experience in project management and business development. Rrota has helped her improve soft-skills, grow professionally, and implement organizational change by motivating millennials daily. As an active citizen, Donjeta aims to maximize use of her energy and passion for communications and technology to help make a change in the community. She is looking forward to guiding TechCamp participants in applying benchmark communication strategies to create engaging content.
---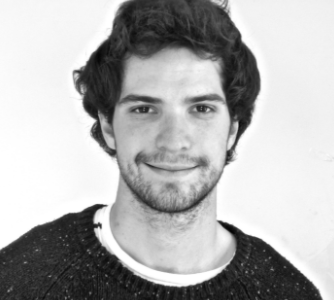 Aliaume Leroy
Member of the Bellingcat Investigation Team Bellingcat
Aliaume Leroy is an open source journalist with the new Africa Investigation Unit recently created by BBC World News Service. Before, he was a campaigner on the Conflict & Fragile States strand at the NGO Global Witness. He has published works on arms, drug, and diamond trafficking.
His research with the Bellingcat Investigation Team concentrates on Africa and Latin America, while providing support to ongoing investigations. He also delivers training in Open Source investigation tools and techniques on behalf of Bellingcat. He studied Political Sciences, Economics, and History at McGill University and a master in the War Studies department of King's College London.
---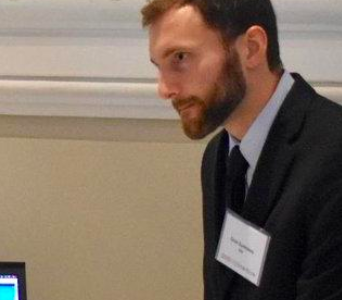 Evan Summers
Partner Implementation Specialist The National Democratic Institute (NDI)
Evan Summers is the Partner Implementation Specialist at the National Democratic Institute for International Affairs (NDI), a nonprofit, nonpartisan, nongovernmental organization that supports citizen participation, openness and accountability in government. At NDI, Evan works with staff and partner organizations to promote increased digital security awareness, including efforts to appropriately recommend and apply digital security strategies and tools. Evan also works on the direct implementation of and client support for DemTools, a suite of localized democracy tools designed to power sophisticated organization and communication technology for NDI partners.
---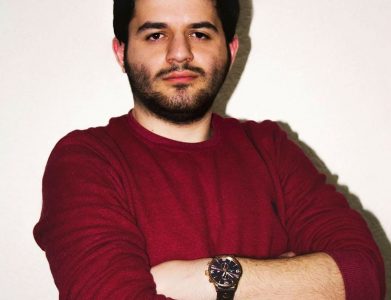 Hakan Shehu
Software Engineer Gjirafa
Hakan Shehu is a 21 years old technology enthusiast. Hakan has a passion for problem solving and technology overall and selected to study Computer Science. During his studies he worked as a tutor in object oriented programming and then started working as a software engineer at Gjirafa. Hake has also been an exchange student in Norway. His hobbies include lots of reading and some movies and TV shows.
---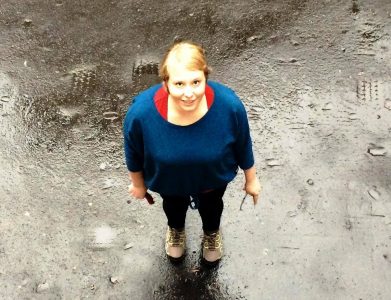 Anna Kuliberda
Trainer, FAcilitator, Consultant for Change, Communication and Innovation TransparenCEE Network
Communication and adult-non formal-education expert, specializing in complex programs for innovation, building cross-sectoral partnerships and capacity building in social innovation and civic technology. Connected to TransparenCEE Network, supporting its community outreach and engagement, data visualization, research and events like Personal Democracy Forum CEE, Personal Democracy Forum Ukraine and POINT Conference in Sarajevo.
Before that she was built community for the NetSquared and Community Boost_r programs in TechSoup Europe and used to organize Warsaw NetWtorek meet-ups, she was also involved in social hackathons SocHack.
Anna graduated from Political Sciences at the Wroclaw University. She has extensive experience working in the civil society sector. She worked at Citizens Network Watchdog Poland, Sempee Avanti and U.G. Zasto ne (in Bosnia and Herzegovina).
Anna's interested include catalyzing innovation and facilitating change, empowering organization and individuals in creativity, using active methods in education.
---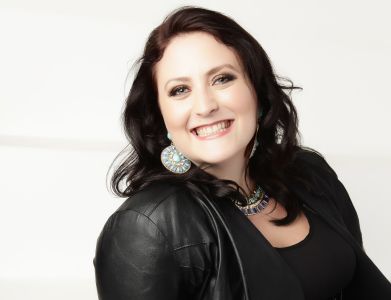 Marianne Bouchart
Founder & Director HEI-DA
Marianne Bouchart is the founder and director of HEI-DA, a nonprofit organisation promoting news innovation, the future of data journalism and open data. She runs data journalism programmes in various regions around the world as well as HEI-DA's Sensor Journalism Toolkit project and manages the Data Journalism Awards competition.
Before launching HEI-DA, Marianne spent 10 years in London where she worked as a web producer, data journalism and graphics editor for Bloomberg News, amongst others. She created the Data Journalism Blog in 2011 and gives lectures at journalism schools, in the UK and in France.
---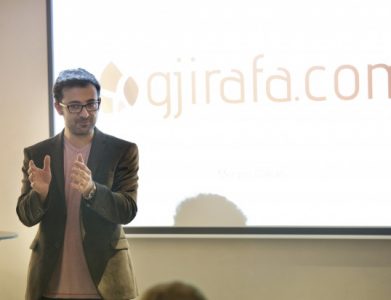 Mergim Cahani
Founder & CEO Gjirafa, Inc
Mergim is the Founder & CEO of Gjirafa, Inc, the Albanian Search Engine and a content platform. Gjirafa has recently raised $2.5M in angel and venture capital funding, with investors including Rockaway Capital, Esther Dyson, Ondrej Bartos, Phillip Staehelin, Michal Illich, and other reputable investors. An alum of StartupYard 2014, Gjirafa is working to build the Internet Economy and bring state of the art e-commerce solutions to emerging markets in Kosovo, Albania, and the surrounding regions.
Previously he founded iziSurvey, a mobile survey solution, and MatchBox now a defunct dating application. Currently Mergim serves as the President of the Board of Governors at the American Chamber of Commerce in Kosovo, as an advisory board member of several startups, accelerators and funds, educational organizations, and has over 15 years of industry experience with startups, technology, management, and investment experience. Previously, in New York, Mergim worked for Broadridge Financial Solutions (NYSE:BR), an Adjunct Assistant Professor with the department of Computer Science at St. John's University, and an executive management consulting program at Morgan Stanley Smith Barney (NYSE:MS). His education includes a Summa Cum Laude BSc degree in Computer Science from St. John's University, an MSc degree in Computer Science from New York University, and an MBA degree with honors majoring in Executive Management from The Tobin College of Business at St. John's University, all in New York.
---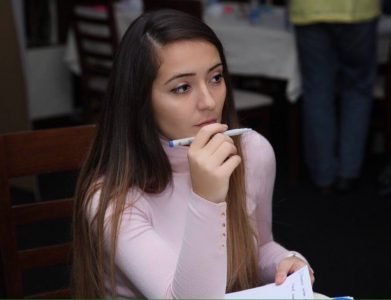 Liridona Osmanaj
Project Officer, Anti-Corruption Programme UNDP Kosovo
Liridona Osmanaj, known by most people as Liri, tries to do these three things every day: become a better person, make the world a better place, and motivate others to do the same.
She is a Project Officer for the Anti-Corruption Project (SAEK) of UNDP Kosovo; one of the biggest anti-corruption initiatives in Kosovo. The project, through an innovative and holistic approach towards anti-corruption, aims to strengthen institutional transparency, accountability and integrity, with a particular focus on empowering citizens through the latest technological tools, access to information, and open participation in decision-making processes. She has led or contributed to the burgeoning of a number of innovative anti-corruption activities such as : 'UpShift Transparency' social innovation camp, 'DigiGjakova' hackathon, Data Cuisine, Data Bootcamps, 'Game Over, Corruption' Gamification Challenge, 'Ask your municipality' interactive video booth, art competitions for anti-corruption, etc. In the meantime, she is actively engaged in a plethora of other community initiatives aiming for better education, gender equality, conflict transformation, etc.
---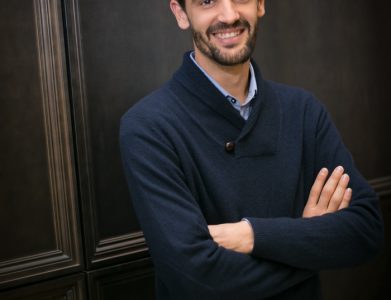 Behar Xharra
COO Keshif
Behar is the COO of Keshif, an exploratory data analytics platform. He leads the business development, growth, operations, planning, and client relations for the company. Behar applies his background in technology, public policy, and security into new development opportunities for Keshif. A native of Kosovo, Behar has previously lead innovation, data analytics, program design, and policy programing for various governmental, not-for-profit, and private sector organizations in Washington DC, Dhaka, New York, Juba, Lagos and Prishtina. He is also a founding member of Germin, a nonprofit working with diasporas and civic technology in the Western Balkans. Behar is a graduate of the School of International and Public Affairs, Columbia University and Earlham College.
---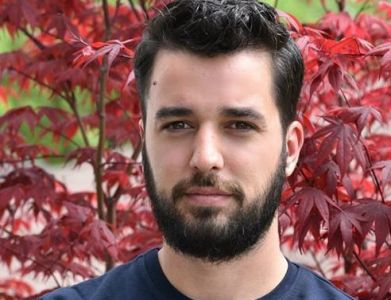 Valon Nushi
YEP Coordinator UNICEF Innovations Lab Kosovo
Valon joined the UNICEF Innovations Lab Kosovo in November 2011. He currently is coordinating the Youth Empowerment Platform within the Lab. Strengthening youth leadership skills is his forte. That's why he has been trained as a master trainer on forwarding youth leadership on social development issues.
---