Trainer Bios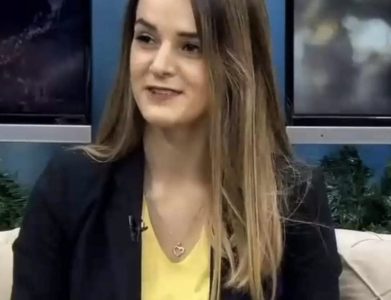 Blerta Blakaj
Teaching Assistant University of Prishtina "Hasan Prishtina"
Blerta Blakaj lives in Prishtina, Kosovo. She is a journalist by profession. Since 2017 she has worked as a teaching assistant in the field of journalism at the Faculty of Philology at the University of Prishtina "Hasan Prishtina." She has been working as the Head of Digital Newsroom at Radio Television 21 (RTV 21) which is one of the leading media in Kosovo, for over 6 years. She is also a Trainer licensed by the Ministry of Education, were she worked as a Trainer in SBASHK – Union of Education in Kosovo, for training on media literacy. She also worked as a Project Manager at the NGO Institutes EduMedia. She has completed the Master studies in Philological Sciences at the University of Prishtina "Hasan Prishtina". She has a bachelor degree in journalism from the University of Prishtina. She has also published scientific papers in international journals and has participated in various national and international scientific conferences. In addition to Albanian, she speaks German and English well.
---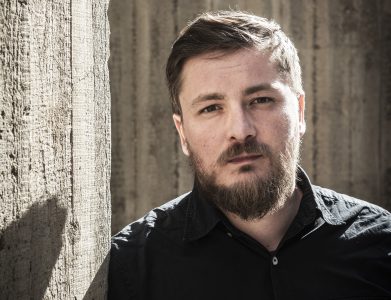 Tomas Rakos
Founder ParticipationFactory
Tomas Rakos is an expert on public participation and community engagement who has worked on over 200 projects in such countries as US, UK, France, Tunisia, Colombia, India, Zambia, and the Czech Republic. 
Tom's key expert areas include participation process design, stakeholder mapping and engagement, youth participation strategies, civic tech consulting, participatory budgeting, participatory urban planning, quantitative and qualitative data gathering and analysis, project and organization management, strategic planning for communities of various sizes, and capacity building. 
In the past he co-founded and ran D21, social enterprise that provided SW and consulting services on public engagement processes. 
He led a team that for the past four years implemented digital voting solution for the NYC Participatory Budgeting (PB) process. Besides NYC, he has been practically involved in around 20 other PB processes in the Czech Republic, India, Zambia, France and Scotland. 
He is currently focusing on bringing participatory principles into smart city planning processes. 
His cooperation with the City of Prague's Institute of Planning and Development led into creation of series of policy analysis and strategic recommendation papers on how to implement better participatory strategies in areas of urban planning and placemaking as well as systematic changes in structures of the municipality's government bodies and departments in favor of more inclusive and participatory approach. 
Tom is frequent lecturer and trainer for audiences of mayors, city officials, participation practitioners, government institutions, urban planners, media and NGO workers. 
He is a founder of the ParticipationFactory – international consulting group which helps governments on all levels with designs of participatory processes, civic-tech implementation and capacity building.  
Tomas is a former Czech Radio and Czech Television reporter where he worked as a Middle East correspondent. He studied Arabic and Hebrew Studies at the Charles University in Prague.  He speaks Czech, English, Hebrew and German. 
He is based in Prague, Czech Republic. 
---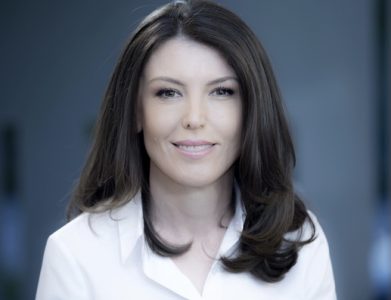 Serbeze Haxhiaj
Investigative Journalist and News Editor Balkan Investigative Reporting Network (BIRN) and Radio Television of Kosovo
Serbeze Haxhiaj is an investigative journalist and news editor based in Pristina, Kosovo, who focuses on corruption, human rights, security issues, religious extremism, terrorism, and war crimes. She is currently an editor at Radio Television of Kosovo and a journalist at the Balkan Investigative Reporting Network (BIRN). Haxhiaj previously worked for the daily newspapers Rilindja, Zeri, Lajm and Koha Ditore and was the correspondent in Pristina for Le Courrier des Balkans. She has recently been published in The Financial Times, Der Standard, Neue Zurcher Zeitung, Voice of America, World Politics Review, and Al Jazeera. She also has worked for five years as a researcher for Navanti, an American research, and analysis company. For her reporting on war crimes, organized crime, corruption, human rights, and violence against women, she has received 16 awards from various local and international organizations, including a 2020 EU Award for Investigative Journalism.
---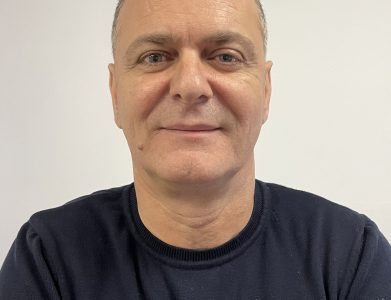 Valdet Salihu
TV producer, Cameraman and Editor RTV Dukagjini
Valdet Salihu is a TV producer, cameraman and editor with award-winning weekly televised investigative reporting program "Justice in Kosovo" and KALLXOPernime broadcast weekly on Kosovo's Public Broadcaster until 2020 and in RTV Dukagjini on prime time, since. In over 15 years of experience in TV and video production, Valdet has produced and edited over 500 TV programs in Albanian, Serbian and English languages as well as a dozen documentaries on various themes, including inter-ethnic relations. Valdet has graduated from the Toronto Film School in Canada and holds a BA on Directing, Script Writing from Toronto Film School in Canada. In addition, the stories and documentaries he has produced have won five journalistic prizes awarded by prestigious organisations including the EU, UNDP, Association of Journalists etc.
---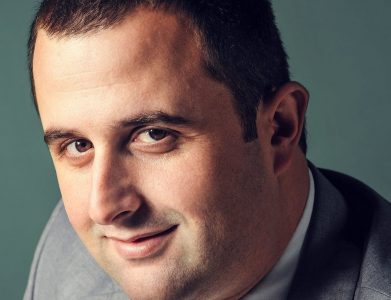 Kreshnik Gashi
Head of the Planning Desk and Managing Editor KALLXO.com
Kreshnik Gashi is the head of the planning desk and managing editor of KALLXO.com, the most credible anti-corruption reporting platform that enables citizen reporting that is followed up by journalistic investigations and follow up with relevant authorities. He is the host and author of the award-winning weekly televised investigative reporting program "Justice in Kosovo" broadcast weekly on Kosovo's Public Broadcaster. He is a member of Kosovo Press Council Board, reviewing about 20 complaints about Kosovo media and providing legal expertise on ethical code of print and online media. He holds a BA on law.
---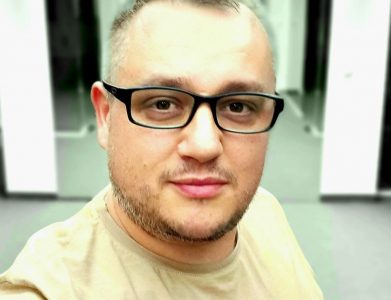 Valon Canhasi
Founder and CEO Hallakate
Valon Canhasi is the Founder and CEO of Hallakate, the leading Social Media Agency in Kosovo. Valon is responsible for all digital & creative aspects of the company, business development, training & coaching as well as day to day operations. Combining Valon's extended experience in entrepreneurship, social media, news media organizations and the business ICT sector, together with the great team at Hallakate, we provide organizations and individuals with best services in creative ideas and online presence. Up till now Hallakate has served more than 100 clients! From mom and pop shops to multinational corporations. Valon helps organizations and individuals to build their audience and presence online through combining Marketing and TECH experiences. Since 2013 Valon has been engaged as a trainer and has trained more than +2000 people on Social Media Management and Digital Marketing.
---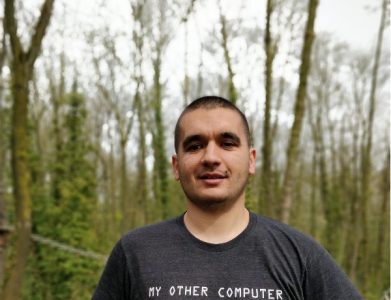 Dardan Prebreza
Senior Security Consultant Bishop Fox
Dardan Prebreza is a Senior Security Consultant at Bishop Fox. In this role, Dardan focuses on red teaming, web application penetration testing, as well as internal and external network penetration testing. Prior to joining Bishop Fox, Dardan was a consultant at Ernst & Young Belgium, part of the Ernst & Young Advanced Security Center. Dardan's responsibilities included performing penetration testing for the financial sector. Dardan holds a Bachelor of Science in Computer Science from Institut Paul Lambin in Brussels, Belgium. Currently he is studying for a Master's Degree in Advanced Security and Digital Forensics from Edinburgh Napier University.
---