Trainer Bios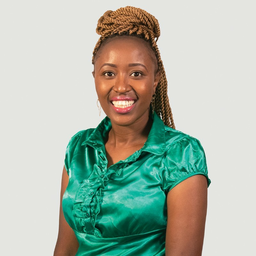 Lydia Wanjiru
GIS Expert SMEC International Pty ltd
Lydia Wanjiru is a professionally- a member of Geospatial Society of Kenya with over 10 years of experience as a consultant in a wide range of projects, in multi-disciplinary settings, and in various capacities: as a GIS technician, GIS analyst, GIS database administrator,GIS /Remote Sensing Trainer and in Business development She has worked for several projects, for clients in both the public and private sector, and she has extensive experience delivering technically-sound Geospatial solutions that are fit-for-purpose. She places great emphasis on the development of context-sensitive solutions in order to ensure cost-effectiveness, and the long-term sustainability of projects. In addition to her technical experience and expertise in various disciplines within many sectors (transportation planning, Urban Planning, Power & Energy and Water & Environment), Lydia has notable experience in capacity building, content creation and technical advisory services in Geospatial industry. She is a graduate of Moi University, has post-graduate qualifications in Geographic Information Systems from the University of Nairobi.
---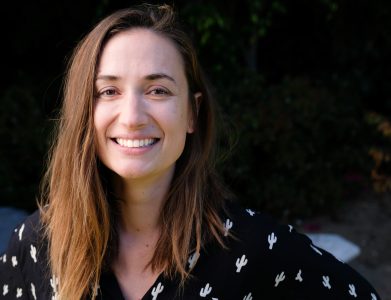 Kate Furby
Media producer/ science journalist Tiny Beaker Media
Kate Furby is a writer, producer and host, specializing in science journalism and stories for impact. She's National Geographic Emerging Explorer and the founder of Tiny Beaker Media. She has a PhD from Scripps Oceanography in marine biology, specializing in coral reefs and climate change. She's given talks and taught courses internationally on science media and filmmaking, and she works to elevate authentic voices in science storytelling. Subject matter expert in science, education (specifically storytelling for youth audiences and women in STEM), ocean conservation, documentary film, podcasting, and media literacy. She's worked with the Washington Post, National Geographic, US Dept of State, PBS Digital Studios, among others.
---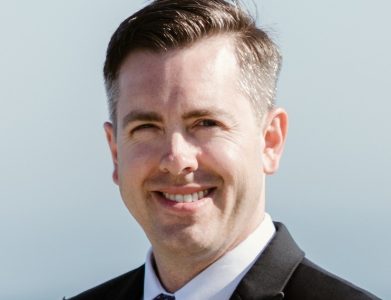 Kelton McMahon
Associate Professor University of Rhode Island - Graduate School of Oceanography
Dr. Kelton McMahon is an Associate Progressor in the University of Rhode Island's Graduate School of Oceanography where runs the Ocean Ecogeochemistry lab. He and his lab develop a mechanistic understanding of how consumer-resource relationships build the food web architecture that supports ecosystem structure, function, and resilience, and how climate change and human-environment interactions (e.g., overfishing, eutrophication) alter those relationships. His approach draws upon expertise in ecology, oceanography, biochemistry, and geochemistry.  His research is centered on the development and application of compound-specific stable isotope analysis to understand resource utilization, trophic dynamics, and biogeochemical cycling. His research also explicitly builds research capacity, education, and use-inspired application through partnership with local, Indigenous communities for purposeful, place-based coproduction of knowledge. By quantifying the influence of food web architecture on marine ecosystem function, his lab provides scientific support to address current and emerging ocean challenges related to human-environment interactions. Dr. McMahon graduated with a B.S. in Biology from Bates College (Maine, USA) where he studied climate impacts on Arctic food web dynamics and a Ph.D in Biological Oceanography from the Massachusetts Institute of Technology and Woods Hole Oceanographic Institution Joint Program in Oceanography (Massachusetts, USA) where he studied migration patterns of coral reef fishes from coastal wetlands in the Middle East. He completed postdoctoral fellowships at the King Abdullah University of Science and Technology on coral reef food web dynamics and conservation and the University of California – Santa Cruz on stable isotope geochemistry and paleoceanography. He was an assistant research faculty at UC – Santa Cruz prior to joining the University of Rhode Island's Graduate School of Oceanography as an assistant professor and now associate professor with tenure.
---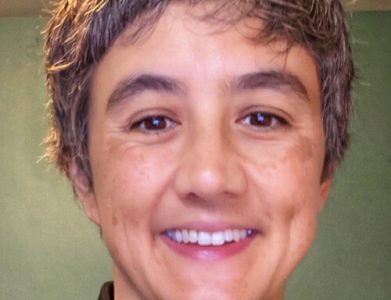 Margot Stiles
CEO Stilesworks
Margot Liang Stiles is a marine biologist with 20 years of global experience in community resilience, climate change and natural resource conservation. She is currently the Principal for Stilesworks consulting and serves as a board member for West Virginia Rivers, a statewide freshwater conservation group. Ms. Stiles previously served as Chief of Strategy for Oceana and Program Director for Global Fishing Watch, with substantial time working with governments in Latin America and the Asia Pacific. She mentors emerging leaders and specializes in capacity-building and in supporting rapidly growing teams. Her clients have included World Wildlife Fund, The Nature Conservancy and the Monterey Bay Aquarium. Margot is fluent in Spanish, proficient in Portuguese and earned a M.S. in Marine Biology from Scripps Oceanography, University of California San Diego and B.A. in Biology from Vassar College.
---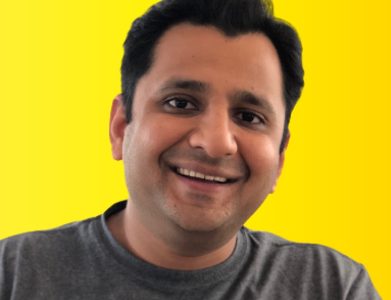 Dilnawaz Khan
Founder Power Deck
I am startup pitch deck and pitching professional. I have trained more than 10,000 entrepreneurs on pitching and pitch decks in last 4 years of starting my company Power Deck. I have previously worked with CIIE (Incubator at IIM A) and Unitus Venture (Impact Fund). I am currently founder at Power Deck and also a subject matter expert on Lean Startups, Entrepreneurship, Investor Pitching & Startup Fundraising.
---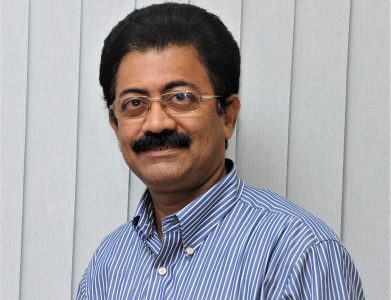 Dr. R Venkatesan
Adjunct Professor University of Massachusetts Dartmouth
Venkatesan (Venkat) served as a Senior Scientist G and Program Director at the National Institute of Ocean Technology, Ministry of earth sciences Chennai and served under the UNEP Regional Seas Programme in Sri Lanka. He is currently an Adjunct Professor at the University of Massachusetts Dartmouth USA and a Fulbright Awardee and Chartered Marine Technologist by MTS USA & IMarEST UK. He worked with Indo US program as a PI for 2 program RAMA and Monsoonal studies. Recently with NOAA he organized a Climate Panel discussion. With over four decades of service he has been honored with 20 prestigious awards including Lockheed Martin award and Joint recognition by UN Bodies UNESCO IOC and WMO for his contribution outside India, MTS Fellow Award, National Award for Ocean Science & Technology from Ministry of Earth Sciences, and the National Geoscience Award, to mention a few. He earned his Ph.D. from the Indian Institute of Science and completed a course in marine environmental pollution and management and PG Diploma in maritime Law. He is also teaching ocean policy and ocean observation tools as an adjunct faculty in three Universities. He is a Senate member of State University and member of Tamil Nadu State Coastal Zone Authority and is working on a MoES project on assessment of marine plastics in open ocean.
He served as a Chair of GRA of UNESCO IOC and member of the Steering Committee of United Nations committees such as GOOS / UNESCO / IO. Currently serving as Vice Chair of SG OOIS WMO Member for SC-ON Member of INFCOM management Board of WMO, Member of WMO RA II Task Force Singapore. DOOS, and SMART Cables; to mention few. He is serving in the professional bodies IEEE, Institution of Engineers and the Chairman of MTS India. He has to his credit 6 patents filed, 2 awarded 10 Products Technology transfer to industry Member of UNESCO IOC GOOS – MYS Industry Dialogue6 PhD Scholars and reviewed 15 PhD theses as an Examiner, 150 papers in referred Journals, 500 invited lectures, 175 papers in seminars, editorial board of 3 Journals and ha edited 3 books. He organized the largest biology class to get a Guinness Word record. He has vast experience of or gassing student programs vole to 300 competitions seminars Project funding etc. He has travelled to 40 countries and delivered lecture in many Universities in USA and responsible to sign MoU with US institutions and worked to launch NOAA MOES ocean data porta recently.  His specialization includes s Marine pollution Marine debris Ocean observation Ocean policy.
---