Trainer Bios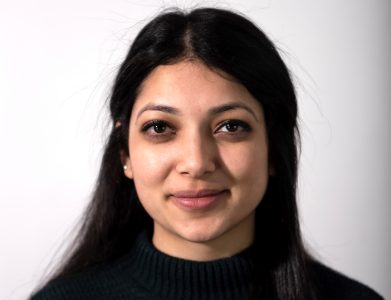 Akanksha Ray
Global Program and Policy Manager Intel
Akanksha Ray is a AI and workforce policy lead and program manager for Digital Readiness program in International Government Affairs at Intel. She drives public-private partnerships with governments around the world to equip decision-makers, the future workforce, and global communities with digital skills, trust and frameworks for responsible use of emerging technologies such as AI. She develops thought leadership and policy positions on issues in emerging tech policy such as Digital Trust, Tech for Development, and Technology Governance.
---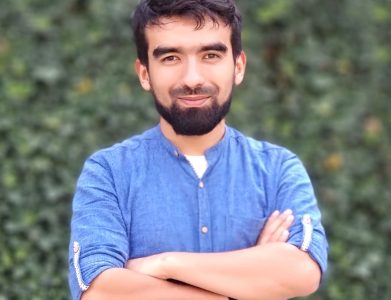 Rustam Gulov
Independent Expert Self Employed
Experienced digital communications specialist, media trainer and consultant, and co-founder of Tajikistan's first fact-checking platform Factcheck.tj, and blogging platform Blogiston.tj. Lead author at www.alifbo.media, a resource for learning about new media technologies and trends, multimedia content development, and media literacy. Internews, UNICEF, and IWPR were among the organizations I collaborated with. Former member of the Board of the Open Society Institute – Assistance Foundation in Tajikistan. Background in economics and management with a work experience in human rights and youth organizations.
---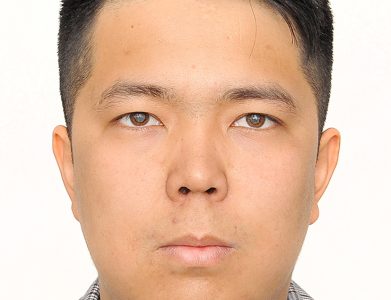 Duman Smakov
Deputy Director / Editor-in-Chief MediaNet / Factcheck.kz
Duman Smakov – Master of Social Sciences, editor-in-chief of Factcheck.kz. Duman Smakov studied at the Faculty of Journalism of Al-Farabi Kazakh National University. Since 2015, he has been working at MediaNet International Centre for Journalism. Since 2018, he has been the editor-in-chief of Factcheck.kz. Duman is focuses on the following topics: fact-checking, methods of applying fact-checking to information campaigns, information security and the role of fact-checking in it, open sources and their reliability, the work of non-governmental organizations in Kazakhstan, priority in working with national languages, crisis communication, effective management of non-governmental organizations, countering hate speech aimed at minority groups, features of monitoring of information in national languages, journalistic and media education, media and information literacy, features of the dissemination of information in national languages, repressive methods in national laws and the creation of an information campaign against them.
---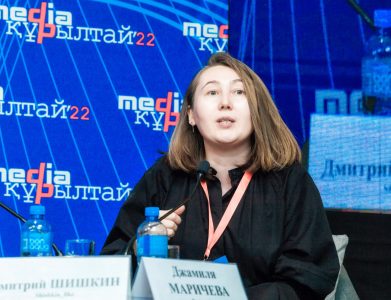 Jamilya Maricheva
Owner ProTenge
Jamilya Maricheva is an investigative journalist from Kazakhstan. She founded a project about government spending – @protenge (almost 100,000 users on Instagram, about 20,000 on Telegram). @protenge.kz aims to promote transparency in government spending and involve Kazakhstan's citizens in controlling government spending. In the two years since @protenge.kz was published, more than $3 million worth of government spending has been cancelled. Jamilya is an Anticorruption Champion 2021 (USA), Open Contracting Champion 2021 (Open Contracting Partnership), included in Inspiring Women in Commerce and Contracting 2022 (World Commerce & Contracting).
---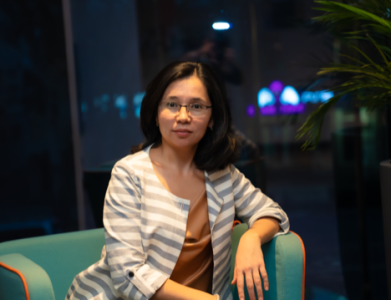 Aichurek Usupbaeva
Director Media Sabak Foundation
Aichurek Usupbaeva – Founder and Director of the Media Sabak Foundation and Program Director of the Media Support Center Foundation. She has extensive experience in the development of educational policies, strategies and curricula for MIL. Her areas of expertise include media information literacy, ICT competencies, civic education, media gender self-assessment, program and project evaluation, research proposals.
---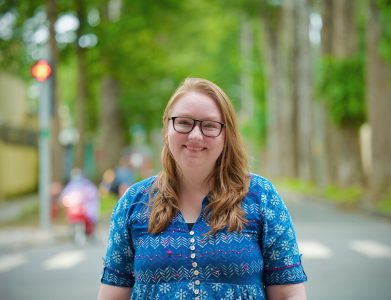 Manon Verchot
Co-Founder In Old News
Manon Verchot (she/her) is a French-American multimedia journalist and the co-founder of In Old News, a media company that provides learning resources and technical assistance to journalists. Previously, Manon headed the video operations at publications like Mongabay, Hindustan Times and Mint. She wears many hats, having worked as a reporter, manager, trainer, producer, and editor. Her work, which often focuses on the intersection between environment and society, has appeared in The Guardian, Global Post, Scientific American, Huffington Post, TRT World and others.
---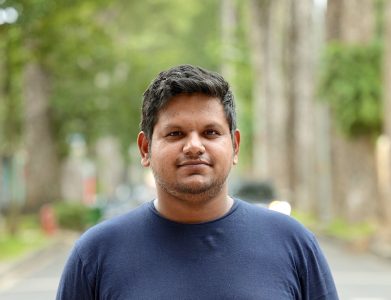 Sanshey Biswas
Co-founder In Old News
Sanshey Biswas is a journalist who has been working with newsrooms to build their multimedia capacity using phones and emerging technologies since 2017. He started his career as a print journalist before working on leading Indian publications' websites, social media and video strategies. He now runs In Old News, a media company that is working on making learning and publishing resources more accessible to journalists. He also reports and produces journalistic stories for media publications. Continuing to work on stories has helped him learn and apply new skills like animation and design.
---