Trainer Bios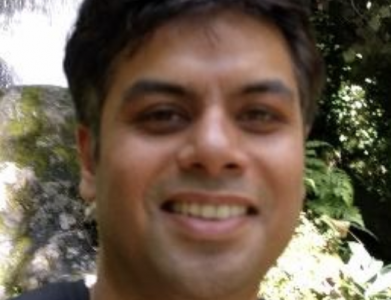 Gaurav Shumsher Thapa
Regional Project Manager Secondary Cities Asia Hub
Gaurav Shumsher Thapa is the Regional Project Manager of the Secondary Cities Asia Hub, a field-based initiative of the Office of the Geographer (U.S. Department of State) to map for resiliency, disaster management and emergency preparedness. He completed his Honours Bachelor of Arts degree from the University of Toronto, Canada and his Master's of Applied Geography from New Mexico State University, USA. As the Geographer of Kathmandu Living Labs, Gaurav leads a young team that is pioneering the use of OpenStreetMap (OSM) tools in the developing world. His current work has led him to help establish OSM communities in several other local bodies throughout Nepal and abroad (Bali Indonesia, Indore, India, Thimphu, Bhutan).
---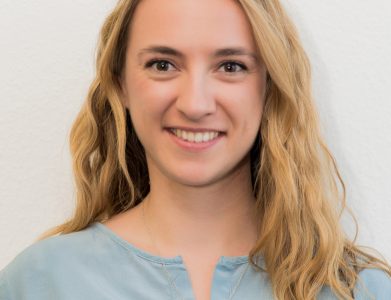 Chloe Parkin
Air Quality Consultant IQAir AirVisual
Chloe is an Air Quality Consultant at IQAir AirVisual, the world's largest aggregator of real-time and historical air quality data and provider of the AirVisual air pollution app. It reports data from government stations and its low-cost monitors operated by community groups and NGOs. The AirVisual platform also leverages artificial intelligence to provide global air quality forecasts and data validation, to share actionable air quality information from one centralized place. Chloe's role specializes in working with communities and organizations to deploy low-cost air monitoring networks and promote effective data communication for a range of audiences. She has a background working with a variety of startup companies focused on environmental solutions.
---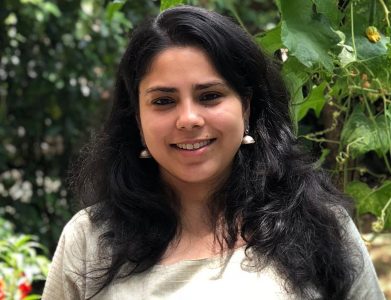 Pallavi Pant
Scientist Health Effects Institute
Pallavi is a Scientist at Health Effects Institute, based in Boston, MA. She holds a Ph.D. in Environmental Health from the University of Birmingham, UK where she studied urban air pollution and her research has focused on characterization and assessment of urban air pollution, particularly in India. She has written a variety of research and popular media articles on air pollution. She serves as the social media editor for the Journal of Exposure Science and Environmental Epidemiology, and is active in several initiatives to promote public understanding of air pollution and its impacts. In her free time, you'll find her cooking meals for friends and family, and attempting to learn new languages.
---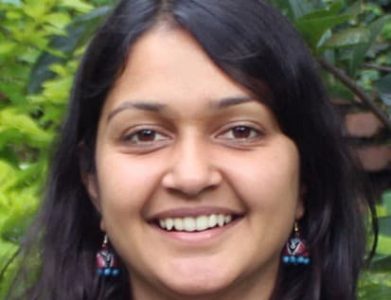 Soni Khanal
Program and Learning Manager Accountability Lab
Soni is a young development enthusiast. Specializing in social science research and impact assessments, she has consulted for the Diakonie Katastrophenhilfe Nepal Earthquake Response Program, USAID Baliyo Ghar project, and worked with Social Science Baha, a renowned research institute in Nepal. She has worked on issues including labour migration, post-earthquake assessments, gender studies, governance, and climate change. She holds a Masters degree in Development Studies from the University of Sussex and a bachelor's degree in Social Work from the University of Mumbai. Recognizing that many of the developing world's most pressing issues stem from the lack of accountability, she joined the Accountability Lab keen on making a difference. She works as a Program and Learning Manager at the Lab, where she contributes in program design, monitoring evaluation and learning, and overall organization development.
---
Santosh Gartaula
Founder Bikas Udhyami
Economist specialized in innovation, development entrepreneur, smart solutions and co-founded Bikas Udhyami to do development differently. Bikas Udhyami is a social business led by young Nepali professionals from different backgrounds who share an entrepreneurial spirit when it comes to seeking ways to do development differently.
Collectively we bring together expertise on a wide range of issues including governance, economic development, environment, human rights, labor migration, gender and social inclusion, and media and technology to identify and implement innovative solutions to address Nepal's development challenges.
---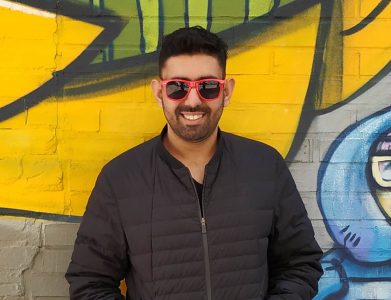 Amrit Sharma
Founder AirPollution.io
Amrit Sharma is a programmer by education, writer by accident and entrepreneur at heart. Amrit's career kicked off as a Software Engineer at Thomson Reuters, after graduating with a degree in Computer Science from Hamline University in St. Paul, Minnesota.
In 2014, two roads diverged in the woods and he took the one less traveled. He booked a one-way ticket to Mauritius to start a three year adventure that would take him to 10 countries. He accidentally became a journalist after a devastating 7.8 magnitude earthquake rocked Nepal in 2015. You can read his stories in BBC Travel, Huffington Post and other publications. In 2016, Amrit realized that air pollution is a global health issue that affects billions worldwide and launched digital products to help everyday people access and understand real-time air quality data for free. Most notably, he mapped the world's air quality and wildfire data using just emojis with the Emoji Air Pollution Map, and created Smokey, the friendly air quality chatbot, that delivers beautiful and easy-to-understand air quality reports on Facebook Messenger, Twitter and WhatsApp.
Amrit now spends his time crafting a great experience for third-party developers as a Developer Advocate in Toronto at ecobee, a Canadian smart home company that invented the world's first smart thermostat.
---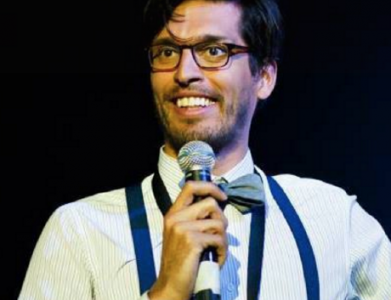 Georges Labrèche
Open Data Kosovo (ODK)
A problem solver, entrepreneur, and the founder of the Balkan's leading civic-tech organization: Open Data Kosovo (ODK). Georges holds a BSc in Software Engineering and an MA in International Relations so he constantly busies himself with ideas that merge technology, good governance, and social impact. He likes to play with satellite data and is currently concluding his MS in Spacecraft Design while working on solar arrays for a Mars rover. In his spare time he likes to get carried away with registering for space related MOOCs.
---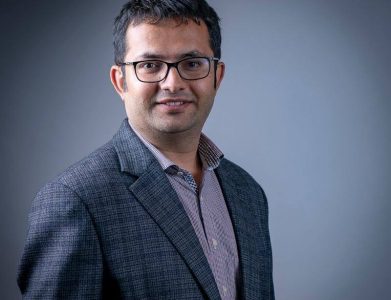 Rajneesh Bhandari
Multimedia Journalist and Filmmaker
Rajneesh Bhandari is an award-winning multimedia journalist, investigations editor, and documentary filmmaker based in Kathmandu and South Asia. His multimedia work on different issues has appeared in The New York Times, National Geographic, Aljazeera, AJ+, BBC Reel, and other outlets.
He is the founder of the Nepal Investigative Multimedia Journalism Network (NIMJN) which produces investigative stories on social justice and accountability issues. NIMJN also trains journalists in advanced investigative multimedia reporting.
Rajneesh started his journalism career at Nepal's top Kantipur Television Network, working for seven years and producing important stories. His best-known investigative story was on lawmakers misusing diplomatic passports. He has also worked as a reporter, multimedia, and data editor for j4t.org focusing on investigative reporting on global issues.
He graduated in Multimedia Journalism from Ateneo De Manila University and has earned Master's in Mass Communication and Journalism and Political Science from Tribhuvan University, Nepal. ONA awarded him MJ Bear Fellowship in 2014 for his work on digital journalism.
He is a Fulbright Humphrey alumnus of the Cronkite School of Journalism at Arizona State University and the recipient of the Themis Speak-up Award 2022.
---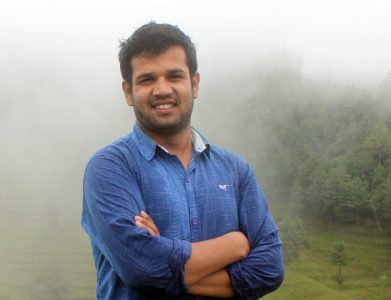 Mukunda Nepal
Communication Professional UNICEF & BBC Media Action Consultant
Mukunda Nepal, has a long-lasting experience in communications not just with his degree in Journalism and Mass Communications from Tribhuvan University in Nepal, but also with special focus on digital communications. He has a decade long experience working in the media and communication sector in Nepal. He started his career as a Radio Programme Producer and later initiated a few digital media projects in Nepal. He has also working experience with BBC Media Action and UNICEF in Nepal.
---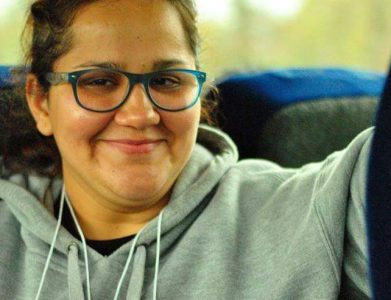 Neelam Azmat
Innovative Intervention Specialist Pakistan Poverty Alleviation Fund
Neelam is a strong advocate for using technology and innovation for economic, financial and social inclusion of the marginalized. Currently, she serves as the Innovation Specialist at Pakistan Poverty Alleviation Fund. Within her role, she identifies, source and test innovative pilots with high sustainability potential to help alleviate poverty in Pakistan. Previously, she was the program manager at Basecamp, spearheading a DfID funded education innovation initiative in Khyber Pakhtunkhwa and Balochistan. Neelam also worked on knowledge management for financial inclusion of the poor.
 Neelam is a Fulbright scholar with a Masters in Public Administration from The Ohio State University. In 2017, she attended a short course on incubation management and gender inclusion at the University of Queensland, Australia as an Australia Awards Grantee. She is also the vice-curator Global Shapers Islamabad Hub (World Economic Forum). Speak to her about intersectional inclusion, impact innovation, converting the bottom 10 million from beneficiaries to customers or her self-proclaimed epic(read: hilarious) fail stories!
---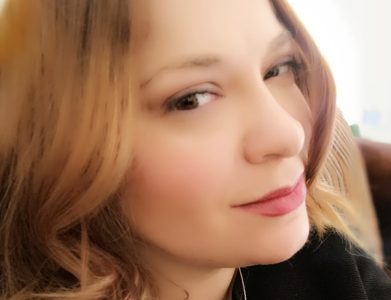 Eva Sander
CEO + Founder Crowdsourceress
A lo que le apasiona es crear conexiones. Es una de las más reconocidas estrategas en comunicación corporativa y crowdsourcing en México. Tiene más de 20 años diseñando, ejecutando y midiendo estrategias de comunicación organizacional para empresas de clase mundial, Gobierno e organizaciones se la sociedad civil en México y en el extranjero, trabajando de la mano con los Directores Ejecutivos (CEOs) y Funcionarios y sus equipos y cuenta con una reconocida carrera como periodista de negocios.
---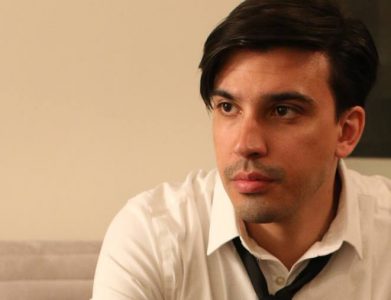 John Oquist
Creative Technologist Dialogue Theory
I'm a New York-based Creative Technologist, with a background in motion design and data visualization. I co-founded Dialogue Theory, a design studio based in Brooklyn, NY, in 2014. Of particular interest to me is producing visually compelling, explanatory graphics that can communicate complex issues with ease. I also recently won a WeWork Incubator Award for my work in music visualization in virtual reality. My specialties include motion design, information design, data visualization, creative coding, and virtual reality. I have lived in Brazil, Chile, and Japan, and am fluent in Spanish.
---
Lathika Pai
Managing Director Microsoft for Startups & Founder, SonderConnect
Lathika is the founder of SonderConnect, an organisation that discovers, empowers and promotes women entrepreneurs looking to scale their business and raise funds through targeted mentoring and a robust, supportive community of executives, leaders and founders. In less than 2 years, SonderConnect has run 4 cohorts, mentoring over 51 Female Founders from India & Sri Lanka, out of which 5 have raised Seed to Series B funding, 12 are in the process of raising funding and 15 are working towards establishing sustainable business models before raising funds.
She currently serves as the Managing Director at Microsoft for Startups, based in India, and plays an integral role in the Scaleup Program where she mentors and engages with several powerful tech-based startups through providing sales, marketing and technical expertise. As a serial entrepreneur herself, Lathika successfully raised capital for her ventures both through equity and debt funding, as well as provided profitable exits to her investors.
---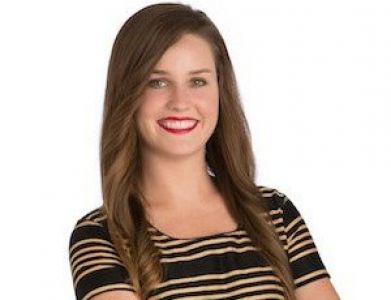 Maureen McCarty
Marketing Director Conservation International (CI)
Maureen McCarty is the Marketing Director at Conservation International (CI).
Building upon a strong foundation of science, partnership and field demonstration, Conservation International empowers societies to responsibly and sustainably care for nature, our global biodiversity, for the well-being of humanity.CI uses an innovative blend of science, policy and partnerships to protect the nature people rely on for food, fresh water, and livelihoods. Founded in 1987, CI works in more than 30 countries on six continents to ensure a healthy, prosperous planet that supports us all.
Prior to joining CI in May 2016, McCarty served as Deputy Director of Marketing at the Human Rights Campaign, the nation's largest LGBTQ civil rights organization, where she was a part of the team that orchestrated the organization's award-winning rapid response campaigns, including the viral #LoveWins hashtag.
---