Trainer Bios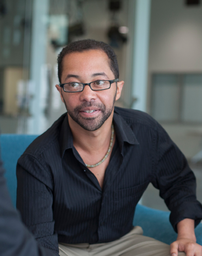 Lindsay Grace
Knight Chair and Associate Professor University of Miami
Lindsay is Knight Chair in Interactive Media and an associate professor at the University of Miami School of Communication. He is Vice President for the Higher Education Video Game Alliance and the 2019 recipient of the Games for Change Vanguard award. Lindsay's book, Doing Things with Games, Social Impact through Design, is a well-received guide to game design. In 2020, he edited and authored Love and Electronic Affection: a Design Primer on designing love and affection in games. In 2021 he published the Amazon best seller, Black Game Studies, an Introduction to the games, game makers and scholarship of the African diaspora. His work has received awards and recognition from the Games for Change Festival, the Digital Diversity Network, the Association of Computing Machinery's (ACM) digital arts community, Black Enterprise and others. He authored or co-authored more than 50 papers, articles and book chapters on games since 2009. His creative work has been selected for showcase internationally including New York, Paris, Sao Paolo, Singapore, Chicago, Vancouver, Istanbul, and others. Lindsay curated or co-curated Blank Arcade, Smithsonian American Art Museum's SAAM Arcade, the Games for Change Civic and Social Impact conference program and others. He has given talks at the Game Developers Conference, SXSW, Games for Change Festival, the Online News Association, the Society for News Design, and many other industry events. Between 2013 and 2018 he was the founding director of the American University Game Lab and Studio. He served as Vice President and on the board of directors for the Global Game Jam™ non-profit between 2014-2019. From 2009 to 2013 he was the Armstrong Professor at Miami University's School of Art. Lindsay also served on the board for the Digital Games Research Association (DiGRA) between 2013-2015.
---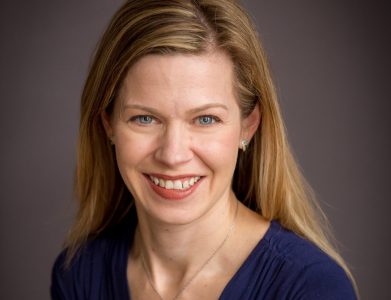 Susan Rivers
Executive Director & Chief Scientist iThrive Games
Susan Rivers, PhD, is Executive Director and Chief Scientist of iThrive Games Foundation. Susan is a social psychologist and expert in social and emotional learning and emotional intelligence. With her team and partners, Susan co-designs responsive and immersive environments and experiences for teens and young adults that facilitate deep learning about themselves, society, and the world. Most recently, her work has focused on designing games with and for youth, including two award-winning games, The Run Around, a tabletop game examining racial inequities in the juvenile justice system, and iThrive Sim, a digital role-playing game platform for civics learning and social and emotional skill building. iThrive Sim includes a library of role-playing simulations that focus on civics, leadership, and media literacy. Susan earned two master's degrees and her doctorate at Yale University, was a lecturer in the Psychology Department at Skidmore College, and served on the research faculty in Yale's Department of Psychology for nearly a decade where she was a co-founder of the Yale Center for Emotional Intelligence. Her work has been funded by foundations and federal agencies including the William T. Grant Foundation, the National Endowment for the Humanities, the Institute of Education Sciences, the Novo Foundation, the Einhorn Family Charitable Trust, the Air Force Research Laboratories, the Federal Emergency Management Agency, and Department of Homeland Security. Susan is founding Editor-in-Chief of Journal of Games, Self, and Society, the author of numerous scholarly publications and multiple curricula, and is a Large-Scale Social Change Leadership Fellow with Billions Institute. She lives near Boston, Massachusetts where she plays and designs games with her husband and three children.
---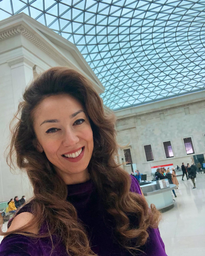 Simay Dinc
Founder Women in Games TR
Simay is the co-founder of Recontact Games, award winning game producer of cinematografic mobile games series, Recontact. She is an executive board member of OYUNDER, which is a non-profit association founded for the purpose of supporting and representing Turkish Game Industry as well as the founder of "Women in Games Turkey" that aims to incorporate the energy and creativity of women to this industry, aim to make people realize that this sector gets enriched by different disciplines and make sure that women act as creators, not players in the gaming sector.
---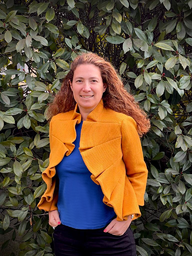 Maya Galimidi
Founder Empower with Nature
Maya Galimidi is the founder of Empower with Nature, a transdisciplinary education and project management NGO. She is an International Ambassador for the Global Ecovillage Network. Maya is studying for an MA in Ecology and Spirituality at the University of Wales, Trinity Saint David. She took a double major in Public Relations and Management of Performing Arts at Istanbul Bilgi University. After graduating, Maya worked in London, New York City, Istanbul, and the Negev Desert. For the last 15 years, she has designed and produced international conferences for the Wall Street Capital Markets, Healthcare, Human Resources, Marketing, Digitalisation, Copper and Government sectors; worked with politicians such as George W. Bush and Collin Powell. Maya obtained her Permaculture Design Certificate at Kibbutz Lotan becoming the Global Business Developer for Kibbutz Lotan Center for Creative Ecology. Her teaching experience about ecology and purpose, connecting with nature, observing the relationship between people and nature inspired her to establish Empower with Nature.
---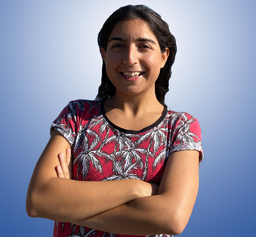 Senem Aksakal
QA Specialist Passion Punch Studio
I am a passionate gamer. I'm a person who has given her heart to digital games and the game industry. I have been in the gaming industry since 2016. In this time; I had the opportunity to experience many different areas of the industry such as game testing, game design, game development, community management etc. Between 2016 and 2022, I participated in 9 physical and 11 online game jams and hackathons. Apart from these, I made mentorship in 12 online events and jury in 1 event. I make conversations in online and physical environments, and make presentations about the game industry and the kitchen of business. I love socializing and meeting new people.
---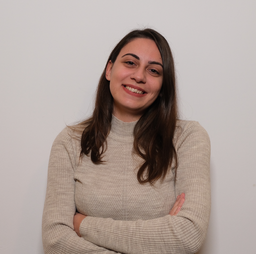 Gülin Çavuş
Editor-in-Chief Teyit.org
Gülin Çavuş is a co-founder and Head of Strategy at Teyit, a Turkish fact-checking platform. Studied Global Politics and International Relations at METU and Binghamton University, SUNY. She graduated with her Master's degree in Urban Policy Planning and Local Governments. She also attended a journalism fellowship program by Uğur Mumcu Investigative Journalism Foundation in 2016. She worked as a reporter at different news websites and press advisor at The Grand National Assembly of Turkey. She was awarded International Fact-Checking Network Fellowship in 2017 and worked on misinformation problems about refugees.
---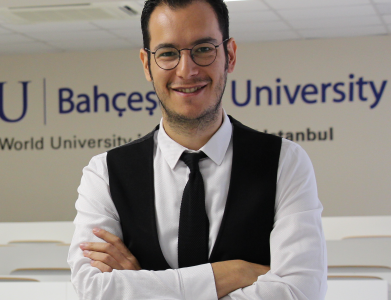 Yavuz Samur
Associate Professor Bahcesehir University
Dr. Samur, graduated from Instructional Design and Technology, Department of Learning Sciences and Technologies at Virginia Tech with the Fulbright Scholarship, works as an Associate Professor at Bahçeşehir University, Faculty of Educational Sciences in the department of Computer Education and Instructional Technology (CEIT) (@bauceit), he is vice dean of Faculty of Educational Sciences and also head of the CEIT department. He is the coordinator of Educational Technology (TR/EN, Thesis/Project) master's and doctoral programme (@bauegitek). His research interests are on using educational games for learning and instruction (@oyuntasarimi), gamification in education, educational game design, digital game design, multimedia design, technology/social media/game addiction and (digital) game based learning (@EgitimveOyun). His books, of which he has more than 20 authors in the mentioned fields, have been published more than 100 thousand, and more than 15 indexed publications in international refereed journals have received more than 500 citations. Dr. Samur has supervised more than 70 master and doctoral dissertations in the field of Educational Technologies. He also designs physical, board and digital educational games for students and he is the co-owber of a company producing digital educational games titled as Ugur Games (www.ugurgames.com). He teaches courses such as "Educational Technology", "Instructional Design" (@OgretimTasarimi), "Multimedia Design and Production in Education", "(Digital) Game-based Learning", "Gamification in Education", "Child and Media" (@childandmedia), "Information and Communication Technologies in Education" at undergraduate, master and doctoral level. Dr. Samur also leads in government and company funded educational game projects, educational digital content and software/game design and development projects. He has been giving consultancy to many government and private companies and institutions. He loves to give lectures, seminars and trainings to students, teachers, and parents in aforementioned topics.
---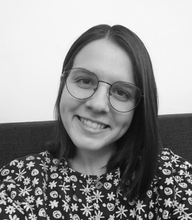 Kansu Ekin Tanca
Head of Education Teyit
Kansu Ekin Tanca (she/her) is the Head of Education at Teyit, an independent fact-checking organization in Turkey. She is responsible for the planning and implementation of Teyit's educational initiatives and communication with stakeholders. She is the editor of #teyitpedia, Teyit's column, where recent discussions on fact-checking and critical digital literacy are published. Her master's degree is from Centre International de Formation Européenne where she studied rights-based approaches to children's digital literacy. She was awarded the Digital Europe Fellow (2021) by the Schwarzkopf Foundation and Alfred Herrhausen Gesellschaft and worked on digital citizenship and youth participation online. During her fellowship, she developed diversity-oriented workshops for youth and conducted her project titled "A path to digital citizenship." She is the co-founder of and peer-educator at Understanding Europe Turkey, an educational network dedicated to democratic citizenship education by and for young people. In addition, she volunteers as the editorial assistant for the Journal of Media Literacy Education.
---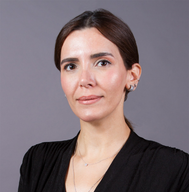 Tirşe Erbaysal Filibeli
Associate Professor Bahcesehir University
Tirşe Erbaysal Filibeli is an associate professor of media and communications. She received her M.A. degree and Ph.D. from Galatasaray University in Media and Communication Studies. In 2018 she co- edited "Journalism a Peacekeeping Agent at the Time of Conflict" and in 2020 She edited "Information Nightmare: Fake News, Manipulation and Post-truth Politics in the Digital Age". Since 2016 she is working as a researcher in the country team of Turkey for Media Pluralism Monitor Project of Centre for Media Pluralism and Freedom (CMPF) founded by EU. In 2016, she worked as a special rapporteur for Hrant Dink Foundation, Asulis Discourse, Dialogue, Democracy Laboratory and contributed the report entitled "A new Discourse, Dialogue and Democracy against Discrimination". She is the country team leader of the ongoing Erasmus+ Project titled "Ermiscom Common Curricula for Diversity in Media and Integration of Vulnerable Groups". She has many national and international publications. Her recent research interests focus on algorithmic manipulation and computational propaganda, big data and data privacy, information disorder and fact-checking, disinformation/misinformation about minorities and othering in the post-truth era, populism, and peace studies. She has been working as the chair of the Department of New Media at Bahcesehir University since 2018.
---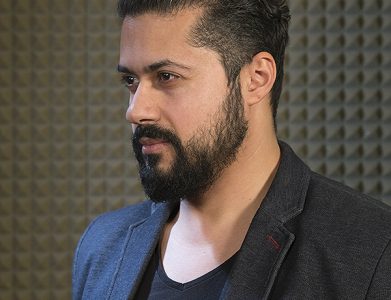 Baris Atiker
Associate Professor Bahcesehir University
Barış Atiker is a motion designer and instructor living in Istanbul, Turkey. With over 15 years of design experience in leading and developing creative teams, he has worked for many award winning international branding, TV and Film Title projects. He is organizing portfolio meetings for creative talents in Istanbul and also publishes a blog about motion design
---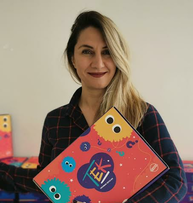 Tuğba Çanşalı
Educational Expert and Game Designer Learning Designs / Öğrenme Tasarımları
Tuğba graduated with a degree in public administration and followed with her masters degree in International and Comperative Education. For many years, she has worked as a youth trainer and a project coordinator within diverse youth programs of the European Union. Tugba has worked with youth, disadvantaged groups, vulnerable groups, women, people with disabilities, refugees, teachers, etc. She founded her own company, which is a social business focused in developing creative and innovative learning materials and trainings. They've developed more than 70 tailor-made games and trainings on children's right, health, intercultural learning, youth entrepreneurship, active citizenship, etc. and their games are played in several countries in Europe and Latin America.
---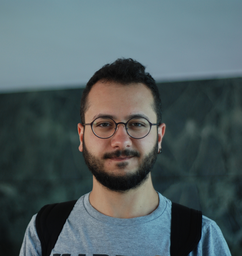 Server Zafer Masalcı
Lecturer Bahcesehir University
Hello, my name is Zafer. I have bachelor dagree on architecture in 9 Eylül University in İzmir/Turkey. I have also master degree on digital game design in Bahçeşehir University in İstanbul/Turkey. My thesis on Virtual Reality Game Design, my researches continues on the same topic. Currently I have an architectural visualization company and I am one of the lecturers of Bahçesehir University Game Design BA & MA. I am giving lectures on virtual reality and level design.
---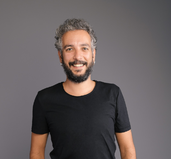 Tuna Pamir
Co-Founder and Game Designer Arvis Games
Experienced game designer with a demonstrated history of proven track record in the gaming industry. Skilled in game design & creative direction. Strong arts and design professional with a Bachelor's Degree in Visual Communication Design from Istanbul Bilgi University. Currently enrolled at Master's Degree focused in Game Design from Bahçeşehir Üniversitesi and working full time as Game Designer also one of the co-founders at Arvis Games.
---
Çakır Aker
Assistant Professor Bahcesehir University
Çakır Aker is currently working as an Assistant Professor at Faculty of Communication, Department of Digital Game Design in Bahcesehir University, Turkey and as the coordinator of Bahcesehir University Game Lab. He has a Ph.D. in Media and Communication Studies (2018) from Galatasaray University, an M.Sc. (2010) from University of Pompeu Fabra, an M.B.A. (2008) from Bahcesehir University and a B.A. in Advertisement (2005) from Bahcesehir University. His research areas include gamification, interaction design, player experience, and user experience. Aker has working experience in advertising and teaching experience in the areas of interaction design, user/game experience, player psychology and gamification.
---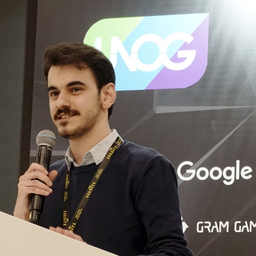 Sercan Muhlacı
Founder and Director ÜNOG
Developing games by using Unity game engine for 7 years. He is the founder director of ÜNOG Game Development Community in Turkey.
---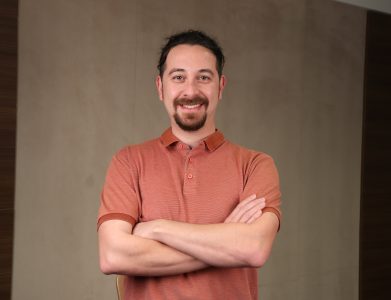 Ertugrul Süngü
Assistant Professor Bahcesehir University
Ertugrul Süngü has started his career as a video game critique and as a columnist in LEVEL Gaming magazine in 2008 and still working in this magazine as a writer and editor. In 2015, he began his PhD studies in Bilgi University Communication Department where he wrote a dissertation called "A Historical Approach to Gaming Subculture in Turkey." He gave lectures at Bilgi University Digital Game Design Department between 2016 and 2020 and at Bahçeşehir Digital Game Design Department since 2019. He is giving courses on themes such as Games and Culture, Game and Narrative, Game and Philosophy, Game Journalism and Complex Game Mechanics. In addition, he was the coordinator of the Innovation and Emerging Technologies Laboratory named alt_lab at Bilgi University Communication Faculty between 2018 and 2019. He is also doing some counseling work for video game publishers and game designers. He is an editor books like "Türkiye'de ve Türkiye'den Oyun Çalışmaları" (Game Studies at Turkey and From Turkey) and "Dijital Oyunlar 1.0: Oynanış ve Anlam" (Digital Video Games 1.0: Playing and Meaning") with Prof. Dr. Barbaros Bostan. Right now they are working on their follow up book called "Dijital Oyunlar 2.0: Oyun ve Kimlik" (Digital Games 2.0: Games and Identitiy). Apart from academic publications and editorships, he was also the editor of Guinness World Records Gamer's Edition which published as three volume. He is full time Asst. Prof. in Bahçeşehir Digital Game Design since 2020 October.
---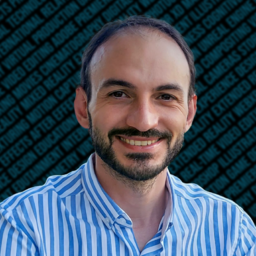 Oytun Kal
Lecturer Bahcesehir University
Oytun Kal is an XR Designer and has given lectures on experience design with XR technologies at educational institutes like Bahcesehir, Medipol, Isik Universities, Bau Idea and St. Benoit High School. He is a 'digital filmmaking & animation' (SAE Berlin) and game design (Bahcesehir University, M.A.) graduate. After working as a filmmaking instructor at FSA (Ankara) and SAE Istanbul for many years, he wrote his thesis on "Educational Virtual Reality Game Design for Filmmakers", which is still an ongoing XR project. He is a resident member of VR First Lab BAU and continues to work on a variety of XR projects with a focus on cinematic storytelling.
---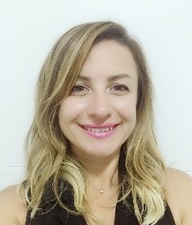 Devrim Uygan
Director of Education Education Volunteers Foundation of Turkey (EVFT)
Devrim is an experienced educator based in Istanbul/Turkey. She specialized in the areas of teaching & learning programs, curriculum design, assessment and teacher training. She holds the DELTA Diploma from Cambridge University TESOL and the Montessori Training Diploma from North American Montessori Center. She has been working as the Director of Education at TEGV, a renowned NGO in Turkey, for the last four years. Here she leads the design and development of education programs, games and projects; monitors the implementation and delivery of these programs to approx. 200 K children each year all across the country. She is leading the digitization of the programs and the development of an integrated information and education management system at TEGV. She is currently studying for a Master's Degree in Management Information Systems.
---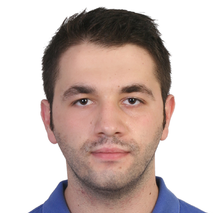 Ebubekir Hanzale Günay
Educational Technology Specialist TEGV
I graduated from Ege University Computer and Instructional Technologies Teaching Undergraduate Degree. I work at TEGV as an educational technology specialist.
---