Trainer Bios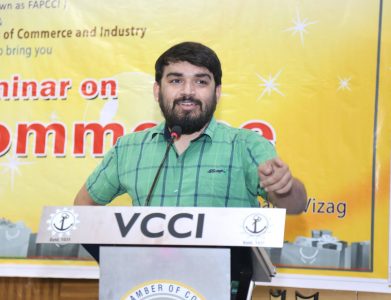 Harish Kotra
Cofounder Fests.info
Harish Kotra helps regular ideas get an address on the web. Harish Kotra heads the Technology Team for one of the largest Digital Agencies in Hyderabad.Harish has played a significant role in powering startups, entrepreneurs by building tools, apps, hiring teams. He has also mentored students from institutions like the IIT, BITS by running internships and bringing unconventional ideas to life. 
Harish

 is also a thought leader and one of the leading hackathon specialists in India with the experience of running hackathons throughout the country.

Harish

 has been associated with companies like AngelHack, Lean Startup Machine, Pioneers, Weekend Ventures, to name a few for running the best hackathons in the country.  
He is currently working on projects involving voice interactions with Amazon Alexa, Google Home and also chatbots. Hit him up to know more about technology and how to not be intimidated and yet bring your own ideas to life.
---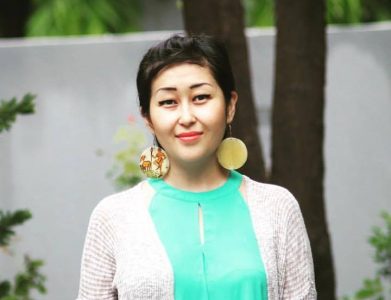 Aigerim Khafizova
Co-Founder The LinchPin Effect
Aigerim Khafizova is a co-founder of LinchPin Effect, education startup with a mission to empower the youth of Eurasia with skills and prepare for successful career. She is an e-learning designer and a Fulbright Fellow from Kazakhstan passionate about education technology and youth empowerment.
Aigerim has more than five years of experience in higher education, youth employment, and professional development. She has worked designing youth employment and professional development programs in Kazakhstan, conducted international learning research at the leading e-learning platform Udemy in the U.S., was an entrepreneur in residence at Pathbrite in San Francisco, and volunteered for a social entrepreneurial organization in Peru.
Prior to LinchPin Effect, Aigerim worked at Amal Academy in Lahore, Pakistan as a Global Academic Fellow. Since she joined Amal, together with a curriculum development team she has assisted in the transition of current Career Prep Fellowship into a blended model to scale number of fellowships, has been involved in marketing campaign to outreach potential learners, and alumni community building.
Aigerim is a Global Shaper, initiative of World Economic Forum, co-organizer of Global Entrepreneurship Week in Kazakhstan, as well as the co-founder of Cafe Scientifique and One Salon in Kazakhstan. She holds MS in Education Administration and Policy Studies from State University of New York at Albany and BSS in International Relations from KIMEP University
---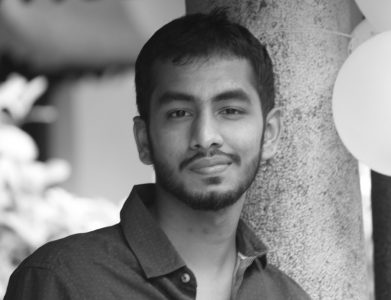 Vishwarath Reddy
Product Team Labyrinth
Vishwarath Reddy is a New Media Entrepreneur. Vishwarath has a keen interest in Product management, UI/UX and a dream for building an organization with a lasting impact. He has prior experience of founding a startup, StudentLive. At 21, he co-founded, StudentLive, a platform for students to publish content and connect with fellow students. The team managed to build a 100+ college network and 5000+ student base. Currently, as a Co-Founder at Labyrinth, he is working on mobile tools for small and medium business.
---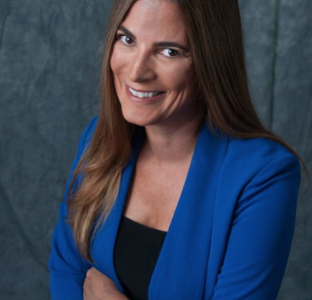 Linda Roth
Vice President The Wilson Center
Linda Roth is an award winning journalist and strategic communication executive. She is the president of Fern Strategies, a consulting firm a specializing in storytelling, content producing, media training and crisis communication.
For more than a decade, she was Wolf Blitzer's most trusted producer at CNN, relied upon to manage nearly every aspect of his editorial projects, trips and top newsmaker interviews. As one of the top producers on "The Situation Room" and as the executive producer in charge of CNN's Sunday political talk show "Late Edition," Roth covered every major story of the
last two decades, encompassing politics, government, conflict, natural disasters and human interest. She has interviewed presidents, prime ministers, ambassadors, CEOs and celebrities.
Roth's journalistic honors include Emmy, Peabody and Headliner awards. She is also dedicated to promoting free press and media development, conducting interactive workshops and teaching best practices to working journalists, communicators and university students around the world. She is listed on the State Department's Fulbright Specialist Candidate Roster as an expert in communications and journalism.
In his televised goodbye segment to his long time producer, Blitzer said, "I wouldn't be where I am today without her. She's a legendary producer here at CNN."
---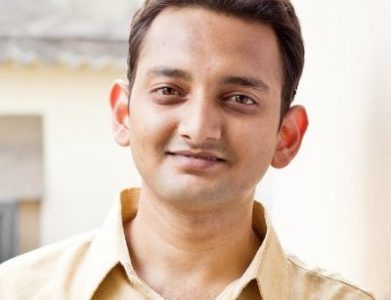 Rohit Singh
Director - Programs & Partnerships Gram Vaani Community Media
Rohit Singh left behind his job in the corporate sector and has been working in the social development sector for over a decade. A Certified CSR Assessor by URS Worldwide (USA), Rohit has worked in NGOs, funding agencies and social enterprises. His role has been mostly around managing large scale development/disaster management programs, fostering partnerships and strengthening communication platforms between all stakeholders – the grassroots NGOS, communities, local administration, and policy makers.
Over the last couple of years, Rohit has been working with the Technology Development, Content Innovation and Community Mobilization teams of OnionDev (previously Gram Vaani), consisting of renowned experts of the sector. This has resulted in the development of the most innovative and user-friendly social media platforms for a diverse set of partners, enabling the first generation (even poorly literate) mobile users living in remote media-dark regions to access information, share their stories and also register their feedback/grievances.
Rohit has an MBA in Social entrepreneurship from NMIMS University, and has an MPhil degree in social work from Jodhpur National University.
---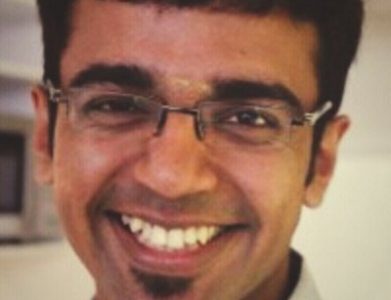 Venkataraman Ramachandran
Business Development Manager Cognizant
Digital Engagement Expert for large organizations. Brand Strategist. Has been working with large organizations in the social media context. He helps startup founders tell their brand stories effectively. He has helped organizations engage employees using digital media, enabled social media collaboration at work, and had helped build communities on social media which deliver business objectives. Venkataraman is an active blogger as well.
---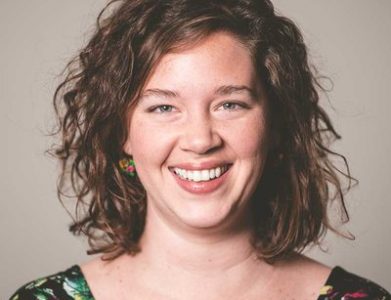 Katie Parsons
Vice President 270 Strategies
Katie Parsons is a Vice President at 270 Strategies who specializes in international initiatives and projects that address complex global issues. During her time with 270, she has been a senior advisor to candidates, political parties and issue-based organizations in West and East Europe, the Levant, Africa and North America, and to corporations with a global reach. She has lived and worked extensively in eleven countries across four continents.
Before joining 270 Strategies, Katie was Assistant Program Director at The Climate Reality Project, founded by former Vice President Al Gore, where she developed unified programming for more than 3,500 Climate Leaders living in 97 countries. Prior to that, she was Director of Strategic Projects for the Repower America campaign, an effort to pass climate legislation during the early years of the Obama administration. Katie was a Field Organizer and Regional GOTV Director for President Obama's 2008 campaign.
Katie serves on the board of the European Institute of Democratic Participation based in the Netherlands. She is also a co-founder and advisory committee member of the Tocqueville Civil Society Challenge, a student innovation challenge for graduate and undergraduate students in France. She is a YP Ambassador for the Chicago Council on Global Affairs, and is proud to mentor the next generation of women leaders through the University of Chicago Women in Public Service Project.
Katie holds a masters degree in International Public Management from Sciences Po Paris, with a specialization in European and Russian political affairs. She earned her bachelor's degree in Public Policy Studies from the University of Chicago.
---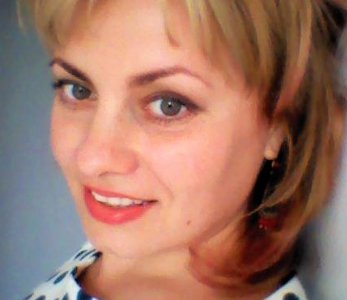 Camelia Nistor
NoHateSpeech Campaign
Originally from Romania, the land of vampires 🙂 I accompany the learning of individuals, groups and organizations across the world using non-formal education. I work with young people & policy-makers on questions of racism, intolerance, social inclusion, hate. Since 1998 I am involved with human rights organizations in advocacy campaigns and recently in an online campaign against Hate Speech.
---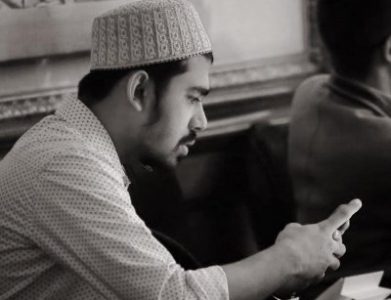 Ammar Kanchwala
Senior Digital Marketing Specialist Accenture
Ammar Kanchwala is an award-winning Digital Marketing professional. 4+ years' experience in digital marketing – working across search, analytics and social media marketing. Helps with the growth and management of brands/Business community online using social media. Stays on top of the Indian social media scene and is up-to-date with relevant insights, by focusing largely on but not limited to – Indian social media news, social media case studies and campaigns, researched articles, social media app reviews, how to's for social networks and expert interviews from the Indian social media industry. Certified in Google AdWords & Double Click Campaign Manager with expertise across search engine marketing, analytics and social media marketing. Awarded "Power Digital User" of India 2016.
---