Trainer Bios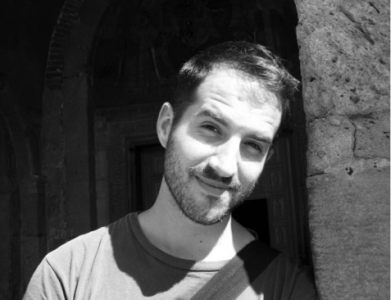 Eric Barrett
Data Journalist
Eric Barrett is a data journalist working in the South Caucasus.  He uses open-source technologies to improve the security of communications among staff, enable audiences' access to blocked content, investigate stories using data, design data visualizations for stories, improve methods of content creation and distribution, and train journalists in aspects of data journalism and security.  He also collaborates with other organizations when communicating data is of prime importance, including creating data visualizations and leading trainings.  Eric was the director of JumpStart Georgia, an organization that advocated for open data and the improved communication of data, from 2012 to 2016.  Eric moved to Tbilisi, Georgia in 2005 and now resides there with his wife and two children.
---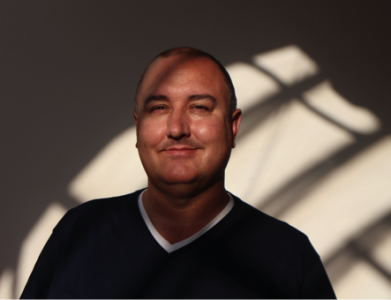 Douglas Arellanes
Co-Founder Sourcefabric
Douglas Arellanes is a technologist, broadcaster and software developer focusing on innovative technology solutions for journalism. A co-founder of the Czech nonprofit institute Sourcefabric, Arellanes has won several awards for his technology solutions with news organizations in developing countries, and has led several significant journalism innovation projects. He is a longtime moderator on Radio 1 in Prague, and has translated several books from Czech to English, including "Economics of Good and Evil," by Tomáš Sedláček (Oxford Press, 2011).  Arellanes holds a bachelor's degree in Book Arts from the College of Creative Studies at the University of California, Santa Barbara.
---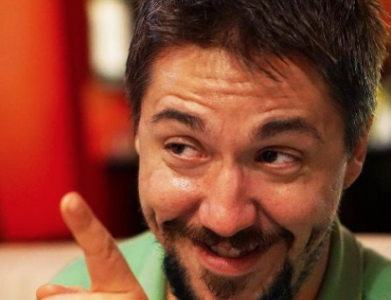 Marko Zoric
Youtube Editor BBC Global News
BBC News' first ever YouTube editor. Since developing and successfully launching the BBC News YouTube channel in 2013, Marko also launched Click's YouTube channel and collaborates with the Trending and Newsnight teams.  In his previous roles with BBC World News, he was the Social Media Producer developing and managing the Facebook account (8m+ likes) as well as training colleagues on best social media practices.  Prior to BBC News, he worked as as an edit and field producer for ABC News (Emmy Award with Good Morning America Breaking News) and MTV Europe.
   
---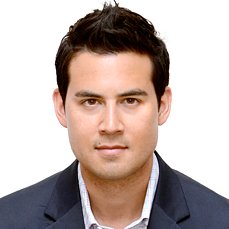 Samaruddin Stewart
Media Technology Expert Google News Labs
Sam Stewart is a journalist and media technologist based in the San Francisco Bay Area, and is the project lead for the grant-funded Verified Pixel Project. Samaruddin was also the US Department of State's 189th Franklin Fellow in 2015, serving as a media expert providing strategic advising on media outreach and audience engagement. Previously, he was selected by Stanford University in 2013 as a John S. Knight Journalism Fellow where he researched the application of technical verification on user-generated digital images.  His prior work includes managing and editing roles at AOL News, Agence France-Presse, and The Arizona Republic. Samaruddin was selected as one of the first instructors for the SPJ/Google News Lab Trainer Network started in late 2015.
---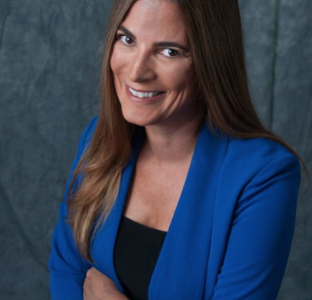 Linda Roth
Vice President The Wilson Center
Linda Roth is an award winning journalist and strategic communication executive. She is the president of Fern Strategies, a consulting firm a specializing in storytelling, content producing, media training and crisis communication.
For more than a decade, she was Wolf Blitzer's most trusted producer at CNN, relied upon to manage nearly every aspect of his editorial projects, trips and top newsmaker interviews. As one of the top producers on "The Situation Room" and as the executive producer in charge of CNN's Sunday political talk show "Late Edition," Roth covered every major story of the
last two decades, encompassing politics, government, conflict, natural disasters and human interest. She has interviewed presidents, prime ministers, ambassadors, CEOs and celebrities.
Roth's journalistic honors include Emmy, Peabody and Headliner awards. She is also dedicated to promoting free press and media development, conducting interactive workshops and teaching best practices to working journalists, communicators and university students around the world. She is listed on the State Department's Fulbright Specialist Candidate Roster as an expert in communications and journalism.
In his televised goodbye segment to his long time producer, Blitzer said, "I wouldn't be where I am today without her. She's a legendary producer here at CNN."
---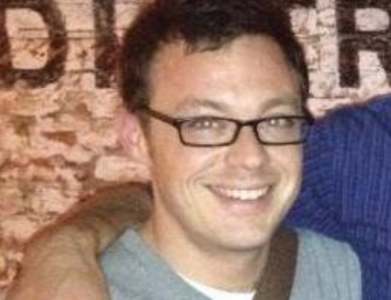 Ryder Cobean
Program Manager ABA Rule of Law Initiative
Ryder has worked for six years to bolster civil society, journalists, and legal professionals around the world in their efforts to advance and protect rights, defend at-risk groups, and strengthen the rule of law. Ryder has collaborated closely with field offices and local partners in operationally challenging countries with significant risks against organizations' and individuals' privacy and digital security. At the American Bar Association, Ryder leads his team's efforts to improve digital safety at work, through easy-to-use tools and important behavior changes.
---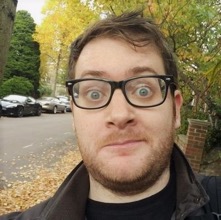 Iain Collins
Founder Glitch.Digital
Iain runs a news and media company called GLITCH.DIGITAL providing digital journalism services and creating tools for journalists and the media. GLITCH.DIGITAL is currently focused on building software for broadcast journalists, supported by funds from the Google Digital News Initiative. Before starting GLITCH.DIGITAL, he worked in BBC News Labs, creating prototypes of newsroom tools, experimenting with new formats of digital journalism, and leading development of web-based video editing and computer-assisted video translation software for the BBC World Service. Iain has 20 years of experience across both startups and enterprise companies like AOL and BSkyB, and designing and creating software for the web as well as on desktop, mobile, server, and network devices.
---