Trainer Bios
Karol Ilagan
Professional Lecturer De La Salle University
Karol Ilagan is a Filipino journalist and a journalism educator. Since 2008, she has been reporting for and is now managing the Editorial Desk of the Philippine Center for Investigative Journalism (PCIJ), a Manila-based investigative nonprofit. Karol also teaches investigative reporting and data journalism at Philippine universities.
---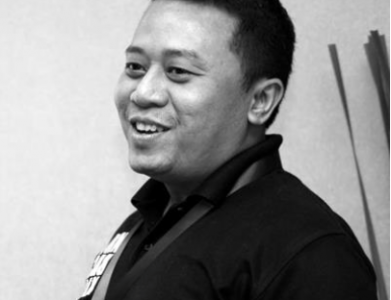 Aribowo Sasmito
Founder MAFINDO
Mr. Aribowo Sasmito is one of the original founders of MAFINDO and is currently the organization's Head of Fact Checker Committee. He leads fact-checking teams and manages MAFINDO's various media channels (including their social media accounts, the turnbackhoax.idwebsite which is the database of fact-checked results articles). MAFINDO is a non-profit organization combating false information (or hoax as they are commonly called in Indonesia) by training and convening journalists, educating consumers of online media, and by building communities of online fact-checkers
---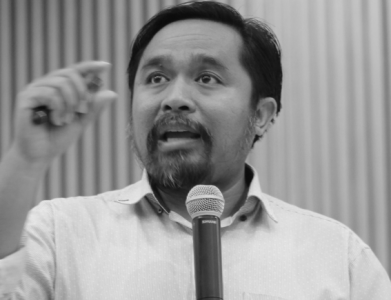 Wahyu Dhyatmika
Editor-in-Chief Tempo.co
Wahyu is the editor in chief of Tempo.co, Indonesia. In 2015, he led the Panama Papers reporting in Indonesia, the collaborative cross borders investigative project initiated by the International Consortium of Investigative Journalists (ICIJ). In that project, Tempo managed to expose links between several prominent names in Indonesian business and political landscape with the hidden offshore financial structure in Panama. That story was soon followed by other leaks from ICIJ, such as Paradise Papers, Implant Files and Mauritius Leaks. Now, Wahyu is developing collaborative investigative projects with several media in Indonesia and Southeast Asia. He is also instrumental in fellowship programs for journalists and students across Indonesia to work as investigative reporters in Tempo's newsroom. In 2017, with several other editor-in-chiefs of independent media in Indonesia, Wahyu initiated IndonesiaLeaks.id, a platform for whistle-blowers so they can securely send documents or insights of possible hidden scandals to newsrooms across the country. Realizing Indonesian general election is under attack by massive mis/disinformation campaign, in 2018, with the support of Google, Mafindo, and several other newsrooms, Wahyu involved in the creation of CekFakta.com, a collaborative fact-checking initiative. Wahyu is also on the board of the Alliance of Independent Journalists (AJI) Indonesia where he is in charge of partnership and international relations. He is also the Secretary General of Indonesia Cyber Media Association (AMSI) a newly formed organization for digital media in Indonesia. Wahyu believes in journalism as a conversation between the public and the newsroom. That is why he always excited to experiment with different forms of citizen reporting (crowdsourcing) in various digital platforms to find a better way for journalism to serve the public interest in the digital age.
---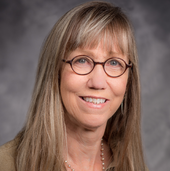 Deborah Nelson
Professor of Investigative Journalism University of Maryland
Deborah Nelson is professor of investigative journalism at the University of Maryland. Before joining the faculty in 2006, she shared in a Pulitzer Prize at The Seattle Times for a series that led to sweeping reforms of a U.S. government housing program for low-income Native American families. Stories she co-edited at the Los Angeles Times and Washington Post also received Pulitzer Prizes. From her academic perch, she has written a critically acclaimed book on the U.S. war in Vietnam and award-winning stories for Reuters on climate change, superbugs and the military. She teaches courses in media law and ethics and in investigative reporting. Her students have produced their own award-winning work. Recent class projects include series on homelessness, criminal justice and worker safety that appeared in the national press. Ms. Nelson has a B.S. in journalism and a J.D. in law.
---