Trainer Bios
Mimi van Dun
Program Manager Mediawijzer.net
Mimi van Dun works for the Dutch Expertise Center for Media Literacy. This network organization aims to increase media literacy among citizens and organizations. Mimi is responsible for managing the communication program of the Center consisting of several Media Literacy campaigns, research and projects.
Mimi has developed a successful co-campaigning format aligning the activities of over 200 partner organizations during the annual Week of Media Literacy and for 5 years she was project managing the price-winning interactive media literacy game called 'Media Masters', which reaches 40% of the students in the age group of 10-12 year olds.  The game introduces primary school pupils to the opportunities and threats of (digital) media in an entertaining manner. The children are triggered to develop a critical look and a conscious attitude. She is currently managing a new project which aims to bring education about disinformation into Intermediate vocational education.
Before joining Netwerk Mediawijsheid, Mimi worked in different media and PR companies and lived and worked in Malawi, Zambia and Surinam. Throughout her career the power of storytelling and Media has always fascinated her and she believes that , with the current global challenges we are facing, Media Literacy for all citizens is more important than ever before.
---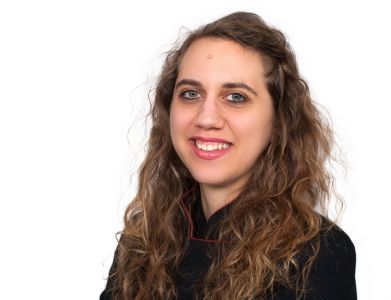 Christiana Varda
Associate Lecturer UCLan Cyprus
Christiana Varda is an Associate Lecturer at UCLan Cyprus, teaching creative Adobe technologies on the BSc Web Design and Web Development course; she is also a Research Associate at the Cyprus University of Technology's Cyprus Interaction Lab. She has versatile experience in education, media and digital technologies. She co-organised the first Pancyprian Technological Camp for students ages 7-18 in 2008, with courses in video editing, robotics, game and web design. In 2009 she joined the American Academy Larnaca and introduced and taught the Media Studies A-level until 2018.
From 2016-2018 she also headed Media & Communications for the organization. In her role as Media & Communications Coordinator, she developed the concept, launched the new web platform, and created and implemented the school's communication and marketing plan.
Her current focus is setting up an NGO promoting Media Literacy through Digital Storytelling, in order to empower young voices and open up media education to the wider community.
Christiana is a Schreyer Honors Scholar and holds a BA in Communications (Journalism) and a BA in English from Pennsylvania State University, where she studied on a full CASP scholarship. She also holds an MA in Interactive Multimedia from the Cyprus University of Technology, focusing on educational technology.
Finally, she is passionate about nurturing cinematic literacy; she is the Executive Secretary of the Board of the Larnaca Cinema Society, a volunteer-run, non-profit organisation, for the past 5 years.
---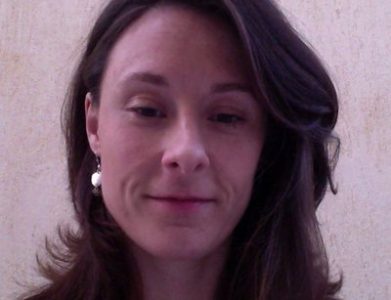 Jahna Otterbacher
Faculty Open University of Cyprus
Jahna Otterbacher holds a doctorate in Informatics from the University of Michigan (Ann Arbor, USA). She is on the faculty of the Open University of Cyprus, where she leads the H2020 funded project CyCAT: Cyprus Center for Algorithmic Transparency. In addition to her post at OUC, Jahna holds a concurrent appointment as team leader of theTransparency in Algorithms Group at RISE (Research centre on Interactive media, Smart systems and Emerging technologies), a new center for industrial research and innovation in Nicosia, Cyprus, in collaboration with two international Advanced Partners, UCL (UK) and MPI (Germany).
Jahna's research focuses on developing our understanding of two issues: first, the ways in which social stereotypes are reproduced in technological artifacts and algorithmic processes, such as search engines, and how this impacts users' interactions with them; and second, users' interactions with one another, as well as with computer agents, in technology-mediated environments. Jahna's work has been published in journals such as the Journal of Computer-Mediated Communication and Knowledge and Information Systems, as well as in top-tier international conferences such as the ACM Conference on Human Factors in Computing Systems and the ACM/IEEE Conference on Human-Robot Interaction. Jahna has also served as a contributor to the Harvard Business Review, where she writes about the social implications of Big Data practices and analytics. On a personal note, Jahna is a native of Detroit, Michigan USA. She lives in Nicosia with her family.
---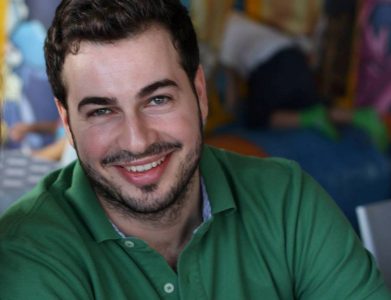 Demetris Trihinas
Faculty Member Department of Computer Science, University of Nicosia
Dr. Demetris Trihinas is currently a Faculty Member at the Department of Computer Science, University of Nicosia. Previously, he was a Postdoctoral Fellow at the Computer Science Department, University of Cyprus. His research interests include Distributed and Internet Computing with particular focus in Big Data Analytics, Data Visualization, and Cloud and Edge Computing. Demetris current work targets developing low-cost probabilistic and adaptive learning models for approximate monitoring and analytic insight generation in order to improve energy-efficiency and reduce both the volume and velocity of data generated and consumed by IoT services offered through the cloud. Demetris has extensive experience in European research and innovation projects where he has participated as a Work Package Leader and Senior Researcher in multiple projects funded under the European Commission FP7 and H2020 schemes. Additionally, he is the developer of the open-source JCatascopia cloud monitoring system, the AdaM framework for IoT devices and is also an active member of the Cloud Application Management Framework (CAMF) which is an official Eclipse Foundation project.
---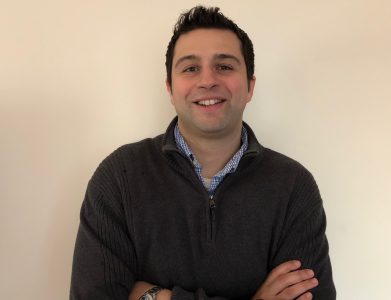 Mounir Ibrahim
Vice President of Strategic Initiatives Truepic
Mounir Ibrahim is Vice President of Strategic Initiatives for Truepic, a technology company that specializes in image authenticity.  From 2009-2017, Mounir was a Foreign Service Officer with the U.S. Department of State and key adviser to several Ambassadors. Mounir served in a variety of posts, including in New York at the US Mission to the United Nations.  In 2013, Mounir was recognized as one of Diplomatic Courier's "Top 99 Under 33 Foreign Policy Leaders." Mounir received his BA in International Relations and Political Science from American University and his MA in International Affairs from Columbia University. Mounir is a term member with the Council on Foreign Relations.
---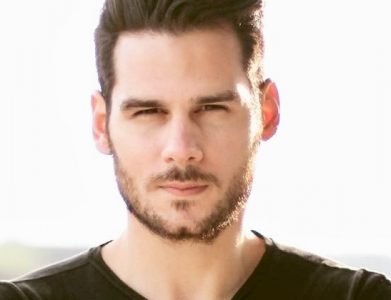 Michael Tyrimos
Chief Strategy Officer Digital Tree
Michael is the Chief Strategy Officer of Digital Tree and CEO of ergodotisi.com. He is also the founder of Trophies, a global platform for video games exchange, and the non-profit organization Cypriot Enterprise Link. Michael is a graduate of King's College London, Cambridge and Oxford universities. He specializes in technology strategy, product development and business operations. In the past he was awarded the Fellowship of the Royal Society of Arts in the UK, the Associateship of King's College London and the O1 visa for extraordinary abilities by the US Government. His current area of interest concerns the ways in which blockchain, as a foundational technology, can redefine the architecture of existing systems.
---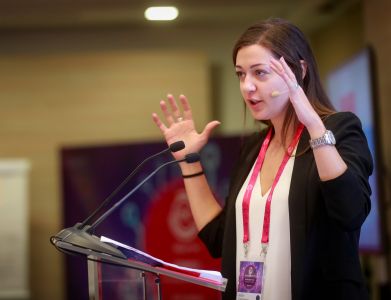 Andrea Solomonides
Co-founder Politica.io
Andrea Solomonides has a background in Musicology and graduated the National Kapodistrian University of Athens. She holds an MBA in Strategy & Campaign Management and officially started her career in various political campaigns in Greece, Cyprus and around Europe.
Since 2006 she has been involved in European Politics and has served as the Vice-Chairwoman of European Democrat Students, the student party of European People's Party, from 2007 – 2009 as well as an Honorary Chairwoman from 2009 to 2010. During her tenure, she has been involved with the Human Rights working group of the organization, with the strategy of the student "Get the Vote out!" campaign for the European Elections of 2009 and represented EDS in various umbrella organizations such as the European Youth Forum and other Political Parties.
She co-founded Cubik-s Communications, a boutique communication agency, specializing in digital marketing in 2012 in Athens and expanded its operations in Cyprus in 2014. She also co-founded Incubo Strategies, a strategy consulting firm specializing in investment strategy. Additionally, she served on the board of various organizations including Hellenic Seaplanes. Cubik-s Communications has now been acquired and operates under the name Giraffes in the Kitchen Cyprus.
During the same time, she co-founded, with other like-minded young entrepreneurs and professionals, Cypriot Enterprise Link, a youth-led organization aiming to connect the Cypriot entrepreneurial talent across the globe. CEL now is considered one of the most notable organizations about entrepreneurship in Cyprus, with more than 300 events and workshops organized across the island and supporters and collaborators spanning from Bank of Cyprus to UNDP.
She is currently the co-founder/business developer of Politica.io, a multisegment platform for live reporting, political analysis and data visualization.
---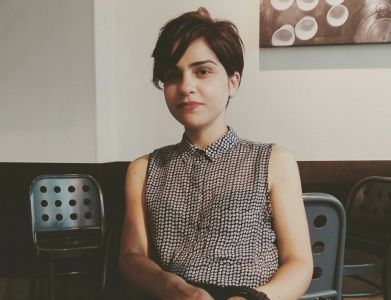 Narine Khachatryan
Journalist/Translator/Researcher Bellingcat
Narine Khachatryan is a Yerevan-based journalist/translator/researcher who focuses on research on social, economic, human rights and political issues in Armenia and the South Caucasus. As part of her work with Bellingcat, she has hosted and co-led a number of workshops and trainings on open source investigations in various countries, including Turkey, Jordan, Georgia, Kazakhstan, Kyrgyzstan, and Senegal.
In addition, Narine works with a Yerevan-based group of independent journalists and is the editor of the English version of the group's website. She holds a degree in Linguistics and International Tourism from the Yerevan State University of Languages and Social Studies.
---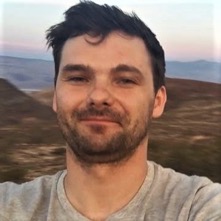 Maciek Slomczyński
Producer, Mobile Journalist TVN 24
Maciej Słomczyński is a news editor, producer, Mobile Journalism enthusiast and propagator. He is currently the head of Special Projects Unit at TVN24 – 24/7 polish News. Starting out in 2004, Maciej was the producer and editor of the first Polish live program using Skype interviews with viewers (2007), the first live report using mobile phone (2008), and producer and editor of election nights, presidential debates etc. Editor of evening broadcast Fakty at TVN, watched by 3.5 million people daily. Since 2016 Maciej is the head of Social Video platform TOTERAZ – with more than 0.5 billion video views since the start at Facebook fan page. TOTERAZ is the first in Europe and one of the first in the World platforms using Vertical Video only.
You can trust him, he's an archeologist with diploma.
---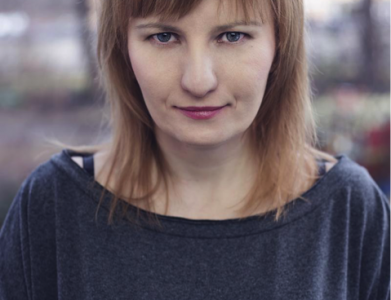 Beata Biel
Media Training Specialist Fundacja Reporterów (Reporters' Foundation), Konkret24/TVN24
Beata Biel has been working in the media industry throughout her whole professional life. She began her career as a journalist at TVN, Poland's leading commercial TV channel, in 2001. She stayed there for 10 years, also as an editor. Later she worked as a freelancer, mainly directing crime documentary series and working on investigative and social stories. Since September 2017 she's back at TVN, coordinating the development and leading the editorial team of Konkret24, a crowd-sourced solution for fake news at TVN, supported by Google's DNI Innovation Fund.  For the last four years, she has also been working as a media training expert, mainly with the Google News Lab (2015-2017), representing the team in Central & Eastern Europe and working with newsrooms and journalists in CEE to enhance digital knowledge and drive innovation in the media.  She also teaches at the SWPS University in Warsaw.  Beata is a member of Fundacja Reporterów, a non-profit investigative journalism initiative in Poland, and responsible for its educational activities. She is the winner of several journalism awards and was a 2011 Transatlantic Media Fellow at CSIS in Washington, D.C. Selected one of the 50 most influential women in Poland in 2016 (by Wysokie Obcasy/Gazeta Wyborcza).
---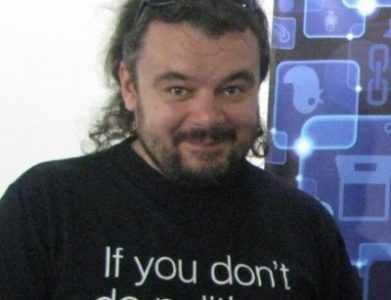 Vadim Georgienko
CEO Civil Society app
Magistr (Master) degree of Governance (PA), CEO of the Civil Society app at https://gurtom.mobi which was defined as one of the best initiative worldwide for development of the communities with a help of the Internet by the ISOC. Mr. Georgienko has an impressive experience in local self-government (Award of the Council of Europe for the best results among 47 European countries in nomination "Youth participation and Good Governance), national governance, social entrepreneurship (Laureate "Social Entrepreneur of Ukraine – 2005" by Schwab Foundation), NGOs and 5 years experience using ICT for the needs of the Civil Society. Since 2013, Mr. Georgienko was invited to be a trainer at the TechCamps in Ukraine by the US Embassy; as a speaker to the Intel's conference on education and as a mentor on GeeksLab Hackathon 1.0:E-Government /CityProjects and provided a Lab for participants of the Symposium on youth participation in a digitalised world (Youth Partnership EC and CoE) based on Civil Society app (September 2015) etc.
Now he is engaged in designing and pilot implementation of the "e-Cosystem" – a kind of cross-sectoral original environment  and multi-level governance with a unique roles for NGOs aimed to address local issues and global challenges based on smart interoperability, people engagement.
---