Trainer Bios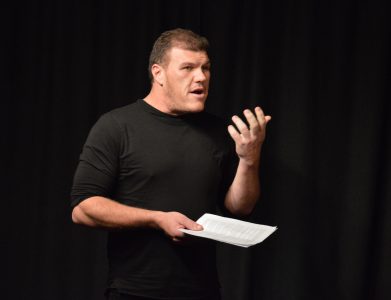 Brandon Oelofse
Manager and Senior Trainer RNTC- The Radio Netherlands Training Center
Brandon Oelofse is currently Manager and Senior Trainer at RNTC and trains globally. He is an award-winning screenwriter and filmmaker and his work has been represented at numerous festivals, including Cannes and the Oscars. He has directed television series, commercials, short films, documentaries, new media content and is well known for his work as a music video and adverts director in South Africa. He is a company director of Vuselela Media, a South African non-profit organisation that develops grassroots journalism in disadvantaged communities. The company produces a number of national television shows, using media for change. In 2014 he co-authored "Making the Media Work for You" – a guide for civil society organisations on how to access the media and use it for change. Brandon currently chairs RNTC's Media for Influence, Media for Behaviour Change and Media for Counter Radicalisation and Violent Extremism studies. He collaborates with the Dutch Foreign ministry, Spark and others on Counter Extremism communication in the MENA region and runs training of journalists and communication experts in the field of radicalization.
---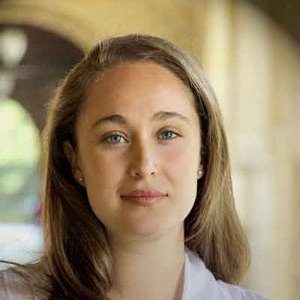 Maria Cervera
Associate Director, Curriculum and Online Learning KQED
Maria leads the product design, development, and implementation of KQED Teach and KQED Learn- two online platforms serving students and teachers in the development of media literacy and media making skills. Before coming to KQED, she worked in Canal Once, Mexico's public media station, creating award winning educational children television shows. Her work focuses on designing learning experiences that make thoughtful and meaningful use of technology. Maria holds an M.A. in Learning Design and Technology from Stanford University and an B.A. in Communications from Universidad Iberoamericana.
---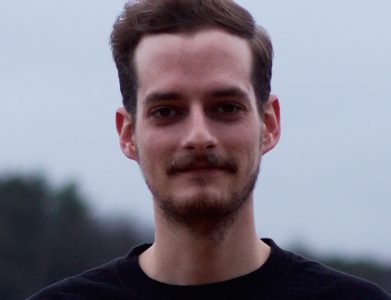 Burgess Brown
Community Manager Listening Post Collective
Burgess is a media developer and urbanist who serves as the Community Manager for the Listening Post Collective. There, he provides direct support, learning and collaborative opportunities for innovative journalism projects across the country working to better address the information needs of underserved communities. Prior to joining the Listening Post Collective team, Burgess was the Project Lead for the Listening Post Macon and the Special Projects Coordinator for Georgia Public Broadcasting Macon. He has a bachelor's degree from Mercer University's Center for Collaborative Journalism and a master's degree in Theories of Urban Practice from Parsons School of Design at the New School. Burgess is from Macon, Georgia and is currently based in New York City.
---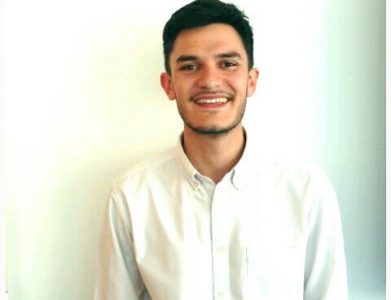 Simon Burt
Media Strategist M&C Saatchi World Services
Simon leads the M&C Saatchi Media dissemination team from London. He has five years of commercial experience, including with Publicis Group – the world's largest media planning and buying agency, across media planning, buying, distribution, partnerships and strategy for a range of commercial and public-sector Clients. His experience on behavioural and social change communications has spanned supporting campaigns across the Middle East, Africa, and Central Asia with a highly nuanced understanding of audiences, media landscapes and media partners. Simon works closely with our communications strategists to ensure that campaigns are delivered directly to the audience by the most fitting vehicle.
---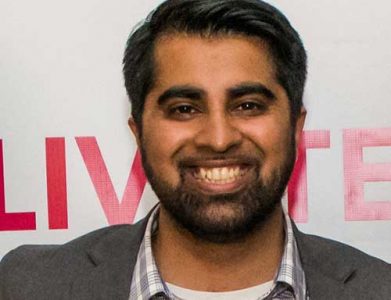 Khuram Zaman
CEO Fifth Tribe
Khuram Zaman is the CEO of Fifth Tribe, a leading digital agency serving the Washington DC Metropolitan Area based out of the 1776 Startup Accelerator. In his professional capacity, he has provided digital marketing services to clients as diverse as the Department of Defense, Kaiser Permanente, Oxfam America, Ernst and Young, and The Hult Prize. His writing has been featured in Forbes, Entrepreneur.com, and Business2Community. In 2017, Khuram came in 1st place and won $5,000 for a dataset on ISIS Religious Texts in the Kaggle September Dataset Competition. In 2016, his work in data science drew recognition when his dataset on pro-ISIS tweets became the best performing dataset on Kaggle for the whole year. He gave a keynote address entitled "Innovation Culture: Multiplying Impact Across Sectors" at the Fall 2016 Business Analytics Form at the University of Tennessee, Knoxville. In 2015, his company was appointed to Private Sector Committee along with Goldman Sachs and IBM to the Global Community Engagement Resiliency Fund (GCERF). In December 2014, Khuram and his co-worker won 1st place at the Hedaya Hackathon during the Global CVE Expo where they developed and prototyped a crowdsourcing and social media platform to counter violent extremist messages. Khuram is the co-founder of Tekfeuds, an annual event that uses Oxford-style debate on technology issues. In his free-time, Khuram serves as a mentor at the Peace Tech Accelerator and Georgetown University's Summer Launch program.
---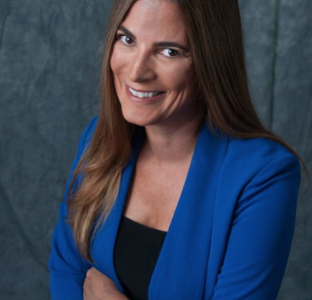 Linda Roth
Vice President The Wilson Center
Linda Roth is an award winning journalist and strategic communication executive. She is the president of Fern Strategies, a consulting firm a specializing in storytelling, content producing, media training and crisis communication.
For more than a decade, she was Wolf Blitzer's most trusted producer at CNN, relied upon to manage nearly every aspect of his editorial projects, trips and top newsmaker interviews. As one of the top producers on "The Situation Room" and as the executive producer in charge of CNN's Sunday political talk show "Late Edition," Roth covered every major story of the
last two decades, encompassing politics, government, conflict, natural disasters and human interest. She has interviewed presidents, prime ministers, ambassadors, CEOs and celebrities.
Roth's journalistic honors include Emmy, Peabody and Headliner awards. She is also dedicated to promoting free press and media development, conducting interactive workshops and teaching best practices to working journalists, communicators and university students around the world. She is listed on the State Department's Fulbright Specialist Candidate Roster as an expert in communications and journalism.
In his televised goodbye segment to his long time producer, Blitzer said, "I wouldn't be where I am today without her. She's a legendary producer here at CNN."
---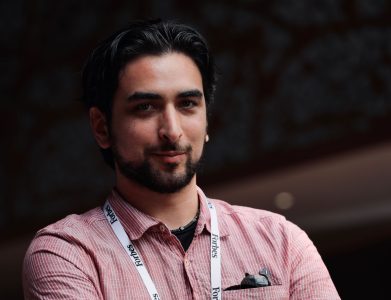 Matteo Bergamini
Founder & CEO Shout Out UK
Matteo Bergamini is the Founder and CEO of Shout Out UK, a multi-award winning education platform and creative social enterprise that creates and delivers programmes on Media & Political Literacy and high impact Democratic Engagement campaigns. Since establishing the company, aged 22, to fix the lack of political education in schools by bringing young people together to talk and learn about politics, the company has grown to be a leading force in the defence and strengthening of democracy from the onslaught of disinformation. Matteo has spoken at events across the world and is a regular contributor on TalkRadio and Sky on the topic of media and political literacy. He was selected in 2018 by the US embassy in London to take part in the International Visitor Exchange Programme run by the US State Department and was added to the Forbes Under 30 Social Impact list in 2021. In 2020, Matteo orchestrated London Voter Registration Week with the Greater London Authority, a campaign that brought together 33 local authorities and 100+ civil society organisations. In the first year it reached 2.6 million people and managed to boost youth voter registration by 23% across the capital. Matteo took part in the Verified UN anti-disinformation campaign, has given evidence before House of Lords select committees, and was the driving force behind the Channel 4 Youth Leaders' Debate in 2015 and the APPG on Political Literacy, launched in 2021. He has a BA in Politics & History and a Graduate Diploma in Law.
---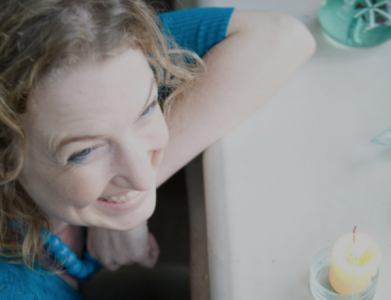 Becky Palmstrom
Senior Manager, Content and Production Ni Nyampinga, Girl Effect Rwanda
Becky Palmstrom currently heads the Content and Production Department of Ni Nyampinga, Rwanda's first teen girl magazine, radio talk show and drama. Using digital and traditional media and the power of brands, Ni Nyampinga is part of Girl Effect, which strives to unleash the potential of adolescent girls for the benefit of everyone. In Rwanda, all content is made and produced by young Rwandan women. Becky's journalism career has spanned three continents, producing and writing for outlets like New Internationalist BBC and NPR. Her investigative work has taken her across South East Asia to follow the trafficking of men onto Thai fishing boats. She is a line producer for The Ghost Fleet, a documentary film soon to be released by Seahorse Productions & Oceans 8 Films. With her work for Human Rights Watch, BBC Media Action and Film Aid International, Becky has focused on how to make basic storytelling tools more accessible and available. She has run participatory video projects in Kakuma Refugee Camp in Kenya, youth journalism programming in Burma/Myanmar and lifesaving radio and mobile initiatives to respond to the Rohingya crisis in Bangladesh. Becky is passionate about storytelling and believes that digital technology can ensure more voices are brought into the conversation.
---