Trainer Bios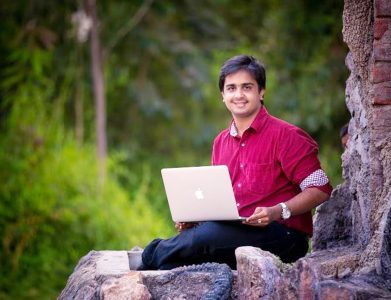 Sorav Jain
Thinker in chief EchoVME Digital Marketing Services
Sorav Jain is an entrepreneur, digital and social media marketing consultant, trainer, author and speaker. Sorav started his career at the age of 17 and carries about 10+ years of Industry experience.
Sorav spearheads echoVME, a self-funded organization, which aims at delivering cutting edge Digital and Social Media Marketing skills and expertise, reached its zenith when it was recognized as 'The Best Digital and Social Media Agency of 2016 by the South Asian Partnership Summit.
Brands he worked with :
Bosch India, Adityaram, Origin Learning, Oliva Clinic, Wink, Apollo White Dental, Ramco Systems, Urban Tree, Infenithesim, Veg Planet are in echoVME's list.
Training & Workshop:
Murugappa Group, Shriram Group, Times Group, Genpact, MSL Media, Vikatan Group, Bosch India, Ramco Systems, Communicate India, TE connectivity.
Books :
Social Media for Business – Story of Indian Brands
---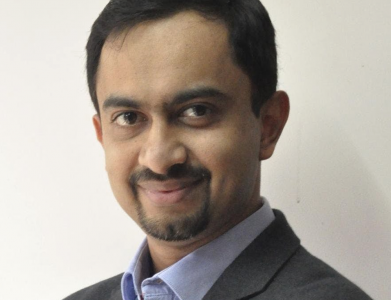 Shrinath V
Consultant Google Developer Expert (Product)
Recognized as Google Developer Expert (Product Strategy), Shrinath is a consultant and is a startup mentor at multiple accelerators. He has worked across B2B and B2C sectors. Currently, his work includes helping B2B sales at a renewable energy analytics firm & conducting design thinking interventions as a partner at Questellar, a design thinking & innovation firm.
Previously, Shrinath was head of product management for Maps on a range of Nokia phones.
---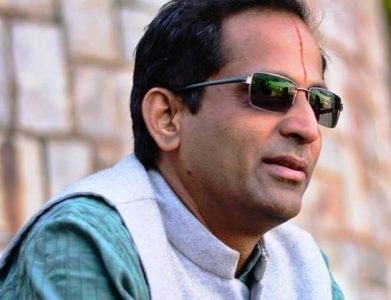 Vijayaraghavan Chariar
Chairman Ekam Eco Solutions
Professor Vijayaraghavan M Chariar is a faculty member at the Indian Institute of Technology, Delhi. Prof. Chariar's basic training is in experimental materials science. Over the last two decades, he has worked on diverse areas such as Ecological Sanitation, Appropriate Housing, Design for Sustainability, Traditional Knowledge Systems, and Joyous Leadership. Prof. Chariar uses an experiential and learner-centred approach in his pedagogy. He has inspired a large number of students to achieve their highest innate potential, several of whom have taken to entrepreneurship in the social sector. For his innovative pedagogy, Prof. Chariar was awarded the Teaching Excellence Award by IIT Delhi in 2011. Prof. Chariar taught and researched at Arizona State University as a Fulbrighter in 2012-2013. He is author of several patents, publications, technical manuals and design registrations on innovative technologies. Prof. Chariar serves as Chairman of the IIT Delhi's much awarded sanitation start up Ekam Eco Solutions and also mentors several startups. He has been a sought after invited speaker by diverse academic, volunteering and corporate institutions on topics including sustainability, startups and self-discovery.
---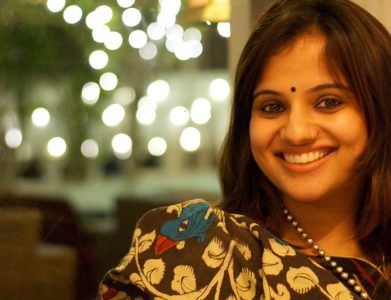 Dr. Suchi Gaur
Communication Specialist South-East Asia Project HOPE
Suchi Gaur is a communications expert working in the space of public health, gender equality and technology for more than seven years. A doctorate in Participatory Communication, Suchi has over the years worked extensively on the grassroots, taking her experiences of reality to program implementation and policy advocacy. Currently she works as the Communication Specialist for South-East Asia region for Project HOPE, an international NGO working in public health. Earlier, she worked at ayzh (a startup for maternal and child health innovation), Public Health Foundation of India and Office of Sh. Naveen Jindal (Former Member of Parliament). She has provided consultancy at several universities and colleges as Health Communication, Social Marketing and Development Journalism expert. She was awarded a Gold Medal for her Doctoral work, which spanned across India, Nepal, Sri Lanka and the United States. As a Fulbright-Nehru Doctoral Scholar at New York University in 2012-13, she researched the policies and models of Community Radio in the United States. In her spare time, she likes to write stories for change, break stereotypes and thrash patriarchy!
---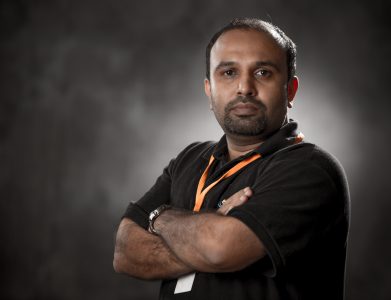 Nishant Pagare
Communication Professional Syncline FIlms Pvt Ltd
Nishant has always been most passionate about telling stories from a very young age and that made him expose himself to try out various visual mediums.
He has over 14 years of combined experience in varied fields of advertising, television programming, non-fiction content distribution, corporate communication and visual communication design for non-profit sector. He has worked his way up having worked on projects in various capacities such as Line Producer, Producer, Director, Production Manager and Researcher.
His professional experience has informed a lot of the volunteer work he has been drawn to as a communication consultant. Nishant is an active member of the board of 'Organisation for Awareness of Integrated Social Security', an NGO based in Bhopal (M.P.) focusing on Social Innovations in India. He also serves as Trustee for the Indiability Foundation, Jodhpur, that is working to change attitudes towards people with physical disabilities in India and empowering them to live full, independent lives. He had earlier served as a Trustee for a period of 9 years for the Academy of Electronic Arts (AeA), New Delhi, a learning, sharing, mentoring, networking and empowering institution that evolves continuously to inclusively address all e-Creative Practices & Practitioners.
He feels very excited being witness to the most amazing changes which are coming about in the communication sphere with the development in the new media which has democratised the process of expression of one's thoughts.
---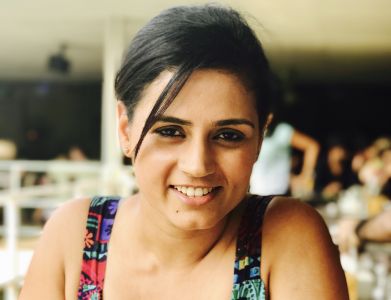 Srishti Bakshi
Founder and CEO CrossBow
Srishti Bakshi is the founder and Managing Director of CrossBow, a social enterprise focussed on relabeling impact funds, from donations to Investments.
In 2016 she decided to put her skills and knowledge set to use for the benefit of humanity and started on this journey as a Champion for Change with Empower Women Initiative by United Nations Women.
CrossBow is a mass outreach and engagement platform tailored for cause-driven campaigns. It has a special focus on analytics, which can make a paradigm shift in how funds flow to impact campaigns and projects. Srishti delved deep into the millennial mindset – the I-Care generation.
As a part of this project, Srishti is undertaking a 3600km journey on-foot, over 260 days, from Kanyakumari (south) to Srinagar (north) in India to sensitize citizens on CrossBow's first campaign on combating violence against women through financial and digital literacy
---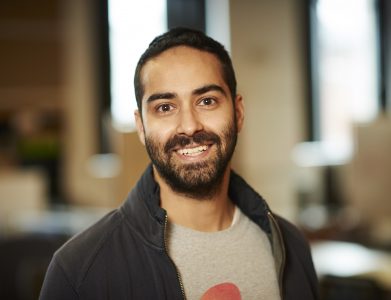 Vivek Kumar
Founder and CEO Qlicket
Vivek Kumar is the Founder and CEO of Qlicklet, an enhanced WiFi system that delivers fast, reliable Internet while allowing clients to engage with users in real time. Vivek launched the company in India with the goal of getting more Indians online for free using public hotspots. After three years developing Qlicket in India, Vivek relocated the company to Pittsburgh, Pennsylvania in 2015 and has been working to build Qlicket's U.S. operations since. Qlicklet now serves more than 100 establishments and maintains 100% client retention in the U.S.
Vivek holds a Bachelor of Science in Economics from The Wharton School of the University of Pennsylvania.
---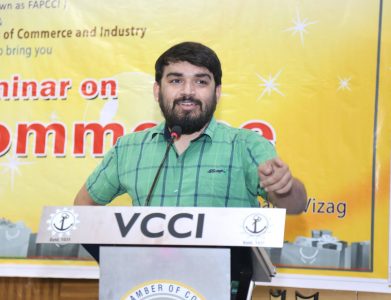 Harish Kotra
Cofounder Fests.info
Harish Kotra helps regular ideas get an address on the web. Harish Kotra heads the Technology Team for one of the largest Digital Agencies in Hyderabad.Harish has played a significant role in powering startups, entrepreneurs by building tools, apps, hiring teams. He has also mentored students from institutions like the IIT, BITS by running internships and bringing unconventional ideas to life. 
Harish

 is also a thought leader and one of the leading hackathon specialists in India with the experience of running hackathons throughout the country.

Harish

 has been associated with companies like AngelHack, Lean Startup Machine, Pioneers, Weekend Ventures, to name a few for running the best hackathons in the country.  
He is currently working on projects involving voice interactions with Amazon Alexa, Google Home and also chatbots. Hit him up to know more about technology and how to not be intimidated and yet bring your own ideas to life.
---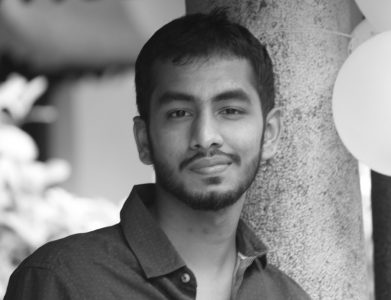 Vishwarath Reddy
Product Team Labyrinth
Vishwarath Reddy is a New Media Entrepreneur. Vishwarath has a keen interest in Product management, UI/UX and a dream for building an organization with a lasting impact. He has prior experience of founding a startup, StudentLive. At 21, he co-founded, StudentLive, a platform for students to publish content and connect with fellow students. The team managed to build a 100+ college network and 5000+ student base. Currently, as a Co-Founder at Labyrinth, he is working on mobile tools for small and medium business.
---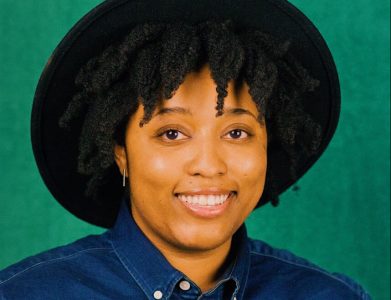 Lanae Spruce
Social Media and Digital Engagement Manager Smithsonian National Museum of African American History and Culture
Lanae Spruce​ is currently the Manager of Social Media & Online Engagement at the Smithsonian National Museum of African American History and Culture. She is working to build the museum's digital media presence to foster learning, creativity and shared discovery as a means to transform our understanding of the African American experience, American history, race, and modern society. She holds a master's degree in Internet Marketing and is a curious creative interested in opportunities to connect the intersections of technology, race, social justice, and history. Follow her online @_Blackmuses.
---