Trainer Bios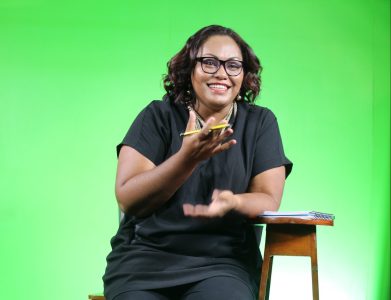 Lice Movono
Journalist and Comms Specialist
Lice Movono is an indigenous mother of two of Gonedau origin from the Yavusa Kama and Yavusa Ai Sokula i Rabe of Cakaudrove and the Rara o Nakelo in Tailevu.
The Suva-based Journalist and Communications Specialist trades as TodayMediaFiji.com, an independent media content production business. She is the Fiji correspondent for Radio New Zealand Pacific and Australian Broadcasting Corporation where she produces print, radio and television content. Her work has been featured on The Guardian, Agence France Presse, Al Jazeera, The London Times and China Central Television. In the resurgence of the COVID-19 pandemic, Ms. Movono has prioritized her work around digital media, social media news strategies and investigative reporting. In 2021, along with two other women representing Polynesia and Micronesia, she became one of the first Pacific Islanders to be verified by Twitter. She has focused her work on ensuring verifiable news is prominent on digital media in an effort to counter fake news.
Lice has broad-based communications experience which included stints with inter-governmental and diplomatic organizations like the Secretariat of the Pacific Community, United Nations, European Union and the University of the South Pacific. Her passion lies in climate change, gender, rugby, music and fashion but finds herself doing too much politics too! Trained as a journalist by News Ltd at The Fiji Times in the late 1990s, Ms. Movono's skills include desktop publishing, web design, photography and video story telling. Certified by the Thomson Reuters Foundation as a media trainer, Ms. Movono provides capacity building in Fiji and speaks on media development issues in the region.
---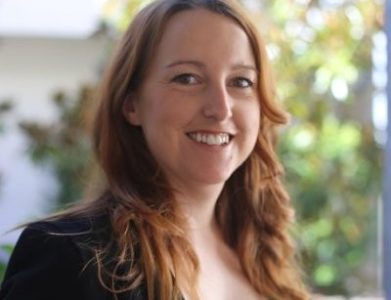 Flip Prior
Audience and Content Development Producer Australian Broadcasting Corporation
Flip works in content and audience development strategy for ABC News. She currently has a leading role in developing and implementing new technology for collaborative investigative journalism, which includes training teams across News and Investigations in best practices for this work. She's the driving force behind a new ABC-wide database aimed at improving the diversity of contacts and case studies available for content makers across the ABC, and she's been a key part of the ABC's 5050 Equality Project team, which aims to achieve gender equality in coverage and improve representation of Indigenous Australians, people with a disability, and other culturally diverse Australians. She has also developed new models for community outreach, taking deep dives into topics including domestic violence and CALD community engagement.
---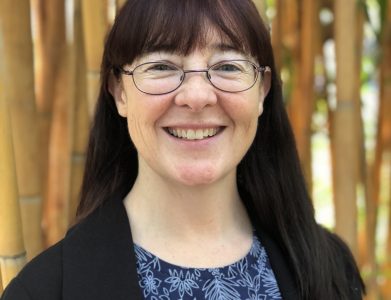 Corinne Podger
Director and Principal The Digital Skills Agency
Corinne Podger is a results-driven training facilitator, with a proven record of supporting newsrooms in more than 60 countries to implement digital innovations that grow audiences and support business priorities. Her specialties include digital-first newsgathering, solutions journalism, online verification, mobile journalism, social multimedia production, podcasting and audio storytelling, and strategic audience engagement to build brand awareness, trust, and drive media revenue.
Corinne's expertise draws on more than three decades in the journalism industry as a reporter, editor, lecturer and author. She has taught journalism at the Universities of Sydney and Melbourne, and guest-lectured at universities all over the world. She is an accredited trainer with the Solutions Journalism Network, BBC Media Action, and Thomson Reuters Foundation. Other organisations she has worked with include WAN-IFRA, Google News Initiative, the Asia-Pacific Broadcasting Union, the European Journalism Centre, UNICEF, and the World Health Organisation. She also works with science and public health organisations to tackle misinformation and disinformation. She is a firm advocate of media diversity and inclusion in all her project work.
---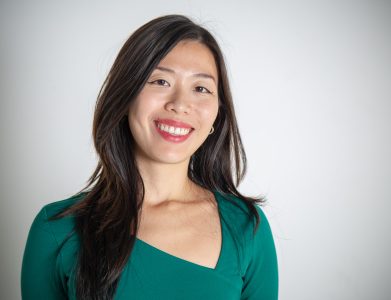 Esther Chan
Research Fellow University of Technology Sydney
Esther Chan is a research fellow at UTS Centre for Media Transition, partnering with Information Futures Lab at Brown University. The Lab builds on the legacy of media verification, journalism education and innovation pioneered by the nonprofit First Draft, where Esther was the APAC bureau editor. On a daily basis she leads the editorial coverage of mis- and disinformation in the region and conducts, edits and publishes in-depth research about information disorder. Esther started her career in television as an investigative reporter before moving onto digital journalism at Storyful, AFP FactCheck and First Draft. She specialises in online newsgathering, verification, factchecking and conducting training workshops to help journalists and others to identify threat actors and deepen their understanding of the online disinformation landscape.
---
Michael Workman
Audience Development Producer Australian Broadcasting Corporation
Michael Workman is an Audience Development Producer with the Australian Broadcasting Corporation (ABC) working in the digital innovation team within ABC investigations. He has used social media as an investigative tool for several major news events including federal elections, investigations into the Christchurch massacre, disclosing how political parties mobilise supporters online and uncovering coordinated overseas influence campaigns among others. Michael has over a decade of experience working in news and digital marketing with a strong interest in how social media is used to mobilise or discredit social movements.
---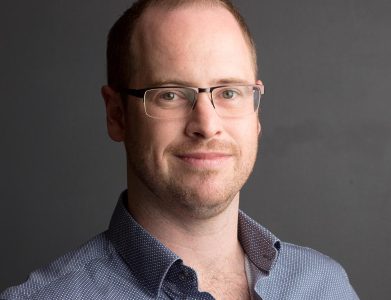 Hamish Boland-Rudder
Online Editor International Consortium of Investigative Journalists
Hamish Boland-Rudder is the online editor for the International Consortium of Investigative Journalists. He has worked on more than a dozen major ICIJ investigations, including the Pulitzer Prize-winning Panama Papers and, more recently, the Pandora Papers and the FinCEN Files. He formerly worked for The Canberra Times in Australia, where he coordinated the newspaper's digital breaking news coverage, and instituted new digital reporting rounds for the daily newsroom. Boland-Rudder has written for The Canberra Times, The Sydney Morning Herald, The Korea Herald and various other publications. In addition to his work for ICIJ, he also teaches journalism at the University of Technology Sydney.
---