Trainer Bios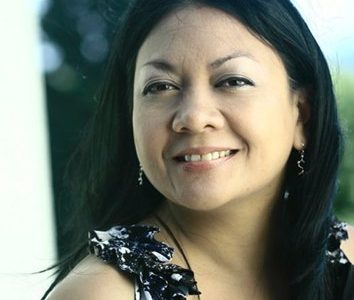 Josephine Dorado
Developer, designer & educator World Health Organization/Funksoup
Josephine Dorado is an award-winning developer, designer and educator with a focus on immersive learning and social impact. With a portfolio that has garnered multiple Fulbright awards and a MacArthur Foundation award in Digital Media & Learning, her work concentrates on innovation in virtual reality and extended reality (VR/XR) experiences with a lens toward learning and international cultural exchange. She is currently working with the World Health Organization to create an online learning experience platform and also worked on their Mass Casualty Augmented Reality Experience (MCARE). Previously, she was the founder of Katabi, a platform of ready-made webVR (web-based virtual reality) spaces and also created Kidz Connect, a virtual cultural exchange program that connected youth internationally through creative collaboration and theatrical performance in virtual worlds. In addition, Josephine was a former professor of media studies at The New School, where she taught courses on virtual learning environments. Her speaking engagements include Talks @ Google, TEDxFulbright, SXSW, IgniteNYC and SIGGRAPH. She balances her work in online spaces with her passion for teaching Pilates, combining a technology-infused life with a physical, embodied way of being.
---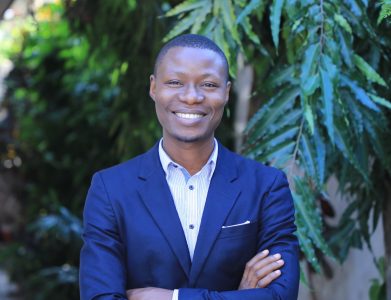 Mandolin Dotto Kahindi
Director Kijani Consult Tanzania/Promo Online TV
Mandolin Dotto Kahindi is an experienced Project Manager and Journalist with a demonstrated history of working in the media, culture and creative industries. He holds a Diploma in Journalism and has worked as a professional Journalist for The Business Times (2003 – 2004), Radio Ukweli FM (2007 – 2010), Mwananchi Newspaper (2011 – 2013), Tone MultMedia (2013 – 2014) and a Blogger for Tabianchi blog (2014 – 2016). Mandolin was a founding member of Action Music Tanzania and the Executive Secretary of the organization for five years until 2015. He is currently responsible for marketing AMTZ and developing the income streams of the organization. He worked as Country Programme Officer for the Danish Centre for Culture and Development (CKU) from 2014 to 2016. He was the Program Manager for Cultural Affairs and Business Section at the Danish Embassy in Tanzania from 2016 to 2018. He worked for Culture and Development East Africa CDEA as the Programme Manager, managing the East Africa In Motion Grant which supports mobility of creatives within East Africa Countries (May 2019 to May 2020). He is also the Director of Kijani Consult Tanzania and Promo Online TV which informs, engage and inspire communities on agribusiness practices, climate action stories and ideas through consultancy work, digital media and art platforms. For more than 10 years, He has been managing projects for national and international organizations both in the media, cultural, creative and business sectors. He is creative and holds journalistic and event management skills, proposal writing, and project management skills as well as strong business development skills with a big network of both cultural and media practitioners in East Africa.
---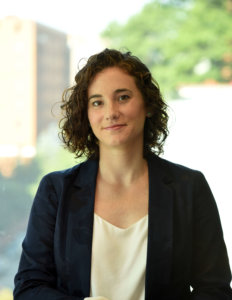 Kaleigh Schwalbe
Program Manager National Democratic Institute
Kaleigh Schwalbe is a Program Manager for Information Integrity on the Democracy and Technology team at the National Democratic Institute (NDI). She works with NDI's staff and partners to develop tools and resources for countering mis/disinformation online, including gendered disinformation. Kaleigh previously worked at the McCain Institute for International Leadership and the Sandra Day O'Connor College of Law at Arizona State University in DC, where she managed projects and proposals focused on rule of law, transitional justice, countering disinformation, internet freedom, and cybersecurity. While there, Kaleigh led projects on tracking and countering disinformation and hate speech in Georgia, building a network of CSOs in the Balkans to track and analyze disinformation trends, and developing legal aid clinics in Pakistan. Kaleigh has a B.A. in International Relations from the University of Delaware and an M.S. in Conflict Resolution from Columbia University.
---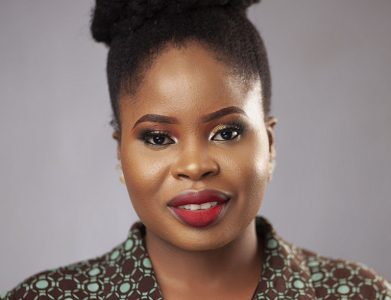 Ezinne Onwuekwe
Vaccine Programme Coordinator Africa Centres for Disease Control and Prevention (Africa CDC)
Ezinne Onwuekwe is a Public Health Specialist and Data Analyst with experience in Healthcare Systems Strengthening and Programme Management in Africa. She is a Certified Project Manager with a history of working in multi-million-dollar vaccine programmes and partnering with international health institutions to address prominent global public health issues around immunization. As the Vaccine Programme Coordinator for Africa Centres for Disease Control and Prevention (Africa CDC) she gives support to regional, cross-regional, and global coordination efforts for improved COVID-19 vaccine strategy. This includes supporting member states in vaccine introduction efforts, collaborating with partners on COVID-19 delivery strategies, and addressing barriers to vaccine uptake, such as hesitancy, misinformation, and disinformation. In this capacity, she also leads the COVID-19 vaccine data intelligence for Africa CDC, which involves vaccine data analytics, visualization, designing and developing dashboards to translate data to relatable insights. Ezinne also works on the African Union Youth COVID-19 Vaccination 'Bingwa' Initiative, which seeks to establish a network of COVID-19 Vaccination Youth Champions across the continent in order to accelerate the uptake of COVID-19 Vaccination. Earlier, she had worked at the Southern Africa Regional Coordinating Centre in Zambia, where she supported vaccine preventable disease outbreaks. This involved building capacity on various aspects of preparedness and response plans, including RCCE, conducting KAP surveys, mapping cases and contacts with visualisation tools, and supporting vaccination campaigns.
---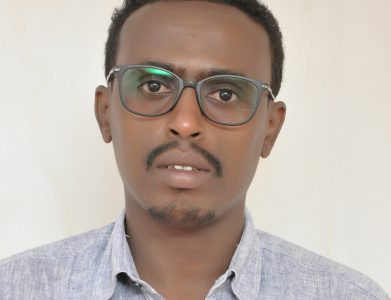 Abdiaziz Ali Hussein
Regional Specialist Link Education International
Abdiaziz Ali Hussein is Educator by profession, an Award-winning Writer by passion, and an award-winning Campaigner and Education advocate. He has over ten solid years professional of work experience in Education, protection and including media roles in the United Nations, INGOs, the Ethiopia Government, Social Enterprises, and development companies in different positions of which seven years+ is in senior managerial and technical roles.
As a passionate writer, he voluntary contributed close to 100 English and Somali articles on education, politics, conflict, peace, policy and social issues to different media outlets focused on Ethiopia and Horn of Africa regional narratives. His writings enjoy International readership, particularly his essays of critique on politics and education some of which have been widely cited and appeared in Unesco read and earn federation and in reputable international news portals dites of famous media based in Africa and Europe. Currently, he voluntarily contributes HornDiplomat, a media house from Africa.
As a Media Researcher with Global Voices for a media investigation research using GV civic media observatory, a method to investigate and decode how people understand information and create knowledge in the complex and seemingly chaotic media ecosystem, monitored media and identified media sites and completed descriptions and analyses of features and patterns of Ethiopia's media ecosystem to provide insight into 'narrative frames' in use in the Ethiopian media; identify priority public interest areas, and offer a range of media development recommendations to inform programme design.
He served as an information collation and reporting function and helped to collect and share key political and electoral information and updates on his region and shared long-term analysts, helped research assistants and connected them with important local stakeholders, and monitored local and regional media outlets analysed and shared weekly Regional News digest for a Joint International Election Observation Mission in Ethiopia by International Republican Institute in partnership with National Democratic Institute.
He participated in a Human Centred Design workshop organised by DW Akademie in collaboration with Iceaddis and contributed to the aim of the workshop which was to develop a better understanding and access to the ng current situation regarding disinformation and misinformation and development of solutions/tools for fact-checking that could be used in Ethiopia to mitigate the adverse impact of mis/disinformation.
He is native to Somali Language, Fluent in English, and has professional working proficiency in Amharic and elementary proficiency in Arabic language.
---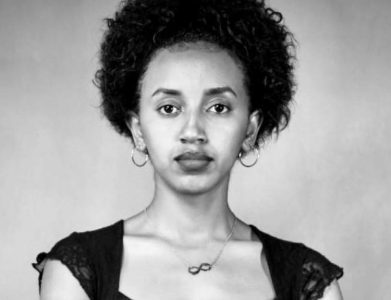 Rehobot Ayalew
Lead Fact Checker HaqCheck/ Inform Africa
Rehobot is a fact-checker, trainer and show host. She leads a team of fact-checkers at HaqCheck/ Inform Africa and participates in research and other related activities on countering disinformation and media literacy. She is one of the few fact-checking trainers in Ethiopia, training more than 350 journalists and online content creators in a year. She has a Bachelor's degree in Economics, from Ambo University.
---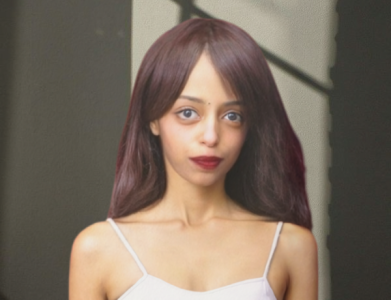 Eden Tadesse
Founder and CEO Invicta
Eden is an award-winning journalist, social entrepreneur and digital innovator from Ethiopia. She brings more than 10 years of experience in the nonprofit sector and technology industry across three continents (Africa, Asia and Europe). As a proud non-conformist and global citizen, Eden strives to empower youth to cultivate their digital skills, develop success habits and unlock their inner potential. She is the Founder of Invicta, an award-winning social impact platform that connects refugees and internally displaced youth with online courses, skills development training, mental health support and remote work opportunities. She also serves as the Chief Executive Officer at Ambitious.Africa, a fast-growing Finnish NGO driving sustainable impact across youth communities in Africa and the Nordics. Previously, Eden worked with the United Nations as a Deputy Project Manager where she provided oversight and analysis of delivery data across transactional programmes, coordinated internal programme communications and engaged with stakeholders such as the Government of Ethiopia, UN Country Team, the World Bank etc. Through these experiences, Eden has developed strong skills in social innovation, digital transformation, design thinking, communications, social entrepreneurship, business development, program management, workforce development and data-driven leadership. Her work has been featured in media companies in the U.S., Canada, Portugal, the Netherlands, Kenya, South Africa and India. She is a Young Innovator for the African Union, a recipient of the Diana Award, a Global Youth Ambassador for Theirworld and a Program Fellow at McKinsey and Company and the Western Union Foundation. She earned a Bachelor's of Science in Information Technology (Cybersecurity) from India.
---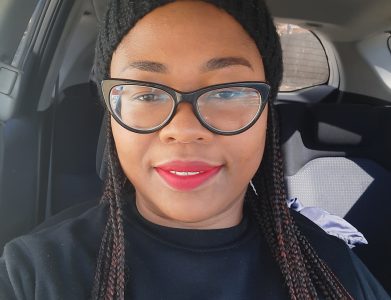 Keiso Mohloboli
Managing Director Kingdom Digital News
Keiso Mohloboli is an award-winning Investigative Journalist with over a decade of experience, reporting on general health issues, women and girls' empowerment, and domestic stories. She started her career in 2009 at a tender age of 23 and has since written for local media houses such as The Monitor, Mopheme, Informative, Lesotho Times and Sunday Express Newspapers based in Maseru, Lesotho. As a Lesotho stinger to media houses in the region she has written articles for South African media houses such as Daily Sun, City Press, Daily Maverick, Mail & Guardian and African Independent, African News Agency (APA in Senegal) and Southern Times (based in Namibia). She is the co-founder and senior journalist for MNN Centre for Investigative Journalism, the first and only institution dedicated to development of investigative reporting in Lesotho. Mohloboli also co-founded Kingdom Digital News Lesotho's only daily news platform, of which is a Managing Director. Due to her impactful and hard-hitting reports as an investigative journalist, she was forced to flee Lesotho in fear of her life in 2016 and remained in exile until 2018 following a change of government. She is Open Society Initiative for Southern Africa's Journalism Summer School Fellow for 2013 and World Learning Investigative Journalism Fellow – under the United States of America's International Visitor Leadership Program. Mohloboli has a National Diploma in Communications Skills from ALISON, National Diploma in Financial Sustainability of NGOs from SCIM College Netherlands and an Honors Certificate in Media Management from University of Witwatersrand in Johannesburg, South Africa.
---