Trainer Bios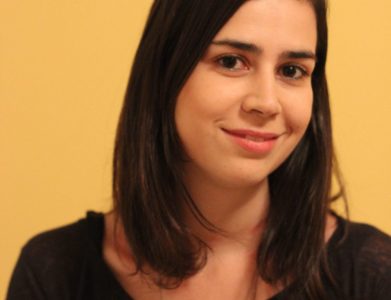 Cassia Fernandez
FabLearn Research Fellow TLT Lab, Columbia University
Cassia Fernandez is a researcher and educator working in the area of ​​teaching programming, electronics, and science. She is currently a FabLearn Research Fellow with the TLT Lab at Columbia University. She has a Bachelor in physics from IF-USP, and master and doctoral student degree in Electrical Engineering from POLI-USP; her research focuses on the creation and evaluation of activities based on exploratory approaches (tinkering) to promote creativity and creative confidence of Basic Education students. She has worked as a scientific consultant for the Stanford Graduate School of Education's FabLearn Program in the design of science curricula and professional development projects for public school teachers in Brazil. She has experience as an elementary school teacher in the areas of Programming and Scientific Initiation and has created a low-cost physical computing kit that has been used in Brazilian schools and in her academic research. Cassia is a Stanford FabLearn Fellow and has a research internship at the Lifelong Kindergarten Group at the MIT Media Lab.
---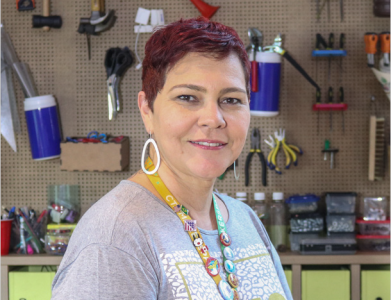 Soraya Lacerda
CTJ Makerspace Supervisor Casa Thomas Jefferson
Soraya Lacerda has a degree in Information Science and consider herself an educator at heart. She has been working at Casa Thomas Jefferson since 2015, when she was invited to design, implement and supervise the first Makerspace within an educational institution in Brasilia. In addition to coordinating and managing the space, she is one of CTJ's representatives in the Achieving 21st Century Skills educational project, since 2015, conducted by several Brazilian Binational Centers, in partnership with the U.S. Department of State and the Smithsonian Institute. For the project, Soraya coordinates in close partnership with the U.S. Embassy in Brazil the interdisciplinary team of CTJ Makerspace to design innovative projects, programs and narratives for the community in general, for public and private schools, sharing them with the Brazilian network of Binational Centers / American Spaces. The project also fosters the immersion and motivation of managers and educators in active learning experiences, co-constructed by the interaction and collaboration of all agents involved. She believes in an active and innovative educational system and also that the narratives implemented with their young students – of public or private schools – develop their character, along with essential skills to be an active professional in the 21st century scenario: collaboration, creativity, problem solving. Her work in the project gave her experience with active methodologies (maker-centered learning, challenge-based learning and project-based learning) and design thinking.
---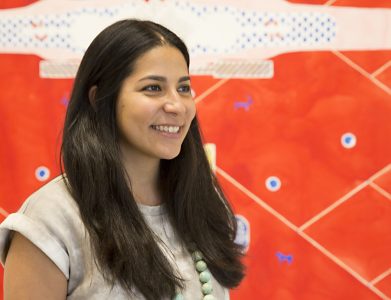 Amy Homma
Director of Education and Public Engagement Academy Museum of Motion Pictures
Amy Homma, Director of Education and Public Engagement at the Academy Museum of Motion Pictures, oversees the Museum's K-12 programming, including the Shirley Temple Education Studio initiatives, as well as public programs ranging from lectures, symposia, and panels to in-gallery talks and online programming. She previously served as the Acting Deputy Director of the Arts & Industries Building at the Smithsonian Institution, Washington, DC, where she created innovative pan-institutional and multi-disciplinary public programs, including a 12-hour conversation series that brought together noted writers, musicians, scientists, technologists, and other experts in numerous areas. She also piloted new technologies and online experiences for visitors across multiple Smithsonian museums. As Director of Digital Learning at the Hirshhorn Museum and Sculpture Garden, she created a diverse range of education programs for all ages focused on learning, collaboration, and experimentation and established an internationally recognized education studio with distinctive arts programming, including the museum's signature teen program. She also initiated a partnership with the National Museum of Natural History to demonstrate the power of teaching art and science together and oversaw the development of education efforts for teachers, families, schools, youth, and adults. Amy received her Bachelor of Arts from The University of Wisconsin-Madison with a concentration in East Asian Art History and her Masters of Arts in Teaching from The George Washington University.
---
Daniela Lyra Cardoso
Educational & Instructional Technology Specialist Casa Thomas Jefferson
Daniela Lyra Cardoso is a teacher trainer, online moderator, and material designer who holds the title of Educational Technology Specialist at the first public bilingual makerspace in Brazil. Committed to advancing education, she envisions public learning environments, in Brazil, were people could connect with ideas, other people and tools to solve challenges of the contemporary world. Currently, Daniela works in close collaboration with the American Embassy to implement the project Achieving 21st Century Skills – a Mission Brazil American Spaces education initiative that provides youth with collaborative learning experiences to enhance the acquisition of the English language and promote education, innovation, entrepreneurship and social inclusion with a focus on STEAM. For the past four years, Daniela has been providing students and faculty in 27 American Spaces (BNCs) in Brazil with leadership and training for current and emerging education technologies. She has helped six BNCs turn their school libraries into dynamic, innovative spaces. Passionate about the Maker Movement in educational settings, Daniela took a Harvard course – Maker-Centered Learning: Empowering Young People to Shape Their Worlds, and since then, in collaboration with the American Embassy and makerspace team, has been implementing Maker Centered Pedagogy to instructional design in public and private schools. A seasoned teacher, Daniela uses her classroom experience to better develop courses and workshops that give public school students and teachers access to opportunities to create purposeful solutions. Her goal is to promote community integration around unique goals, with the use of analog and digital tools – prototyping solutions, developing creative competence, building knowledge in the STEAM area and gaining confidence in the use of contemporary technologies and methodologies to recreate our worlds.
---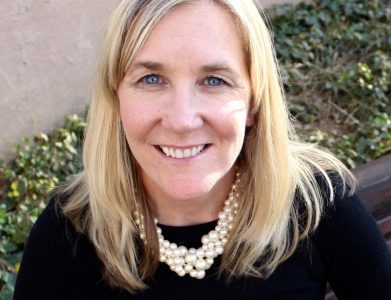 Cris Elder
Associate Professor University of New Mexico
Cristyn's research and teaching focus on supporting historically underrepresented student populations through writing program administration, writing across the curriculum, composition, and writing center theory and practice. She earned her MA in TESOL from the Middlebury Institute of International Studies at Monterey with a specialization in Language Program Administration and her doctorate in English from Purdue University with a specialization in Rhetoric and Composition and a focus on Writing Program Administration and Second Language Studies/ESL.
Cristyn has taught English language and teacher education courses in Morelia, Mexico; as a Peace Corps Master's Internationalist in Ukraine; as an English Language Fellow in Guatemala; and as an English Language Specialist in Tajikistan, Panama, and El Salvador. In the U.S., she has taught WAC/WID courses in composition, professional writing, teacher education, and public speaking for both native and non-native speakers of English at the postsecondary level.
Cristyn has published in WPA: Writing Program Administration, Composition Studies, Composition Forum, Across the Disciplines, and the Writing Center Journal. She is co-editor with Dr. Bethany Davila of the collection Defining, Locating, and Addressing Bullying in the WPA Workplace (2019) published by Utah State University Press.
Cristyn is also a co-founder and editor of Present Tense: A Journal of Rhetoric in Society  and a co-founder of WPA-GO  (the Council of Writing Program Administrators Graduate Student Organization).
She received UNM's 2018-2019 Outstanding Teacher of the Year Award, 2015-2016 Outstanding New Teacher of the Year Award, and 2015 Golden Louie for Outstanding Faculty Student-Service Provider. She is also co-recipient with Dr. Bethany Davila of the 2016 Award for Innovation from the Council on Basic Writing.
Cristyn is an ally of the LGBTQIA community and undocumented students and their families.
---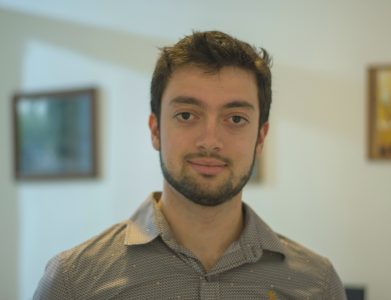 Gustavo Oliveira Pugliese
Pedagogical Consultant Foreducation EdTech
Gustavo is Ph.D. student at College of Education at USP (University of Sao Paulo), where he studies STEM (Science, Engineering, Technology, and Mathematics) education and Public Policies in Education. He holds two academic degrees: Portuguese Language Teaching and Biology, both obtained at Unicamp (University of Campinas). He also holds a master degree in Science Education obtained at Biology Institute of Unicamp, with an internship at the University of Washington (US). He worked with STEM organizations for underrepresented minorities in his master research. He was the head of a nonprofit organization in Campinas that promotes engagement for science education in public schools. As the leader of the organization, he had the opportunity to coordinate a team of educators and several public schools. During his internship in the US, he had the opportunity to work with underrepresented minorities in STEM, develop activities such as professional development for teachers, create pedagogical content and attend seminars all over the Washington State. He is also a fellow of the YLAI (Young Leaders of Americas Initiative) program from the US Department of State. He is the author of scientific papers, scientific dissemination articles and four textbooks. Main areas of activity: educational projects, educational technologies, STEM Education and teacher training.
---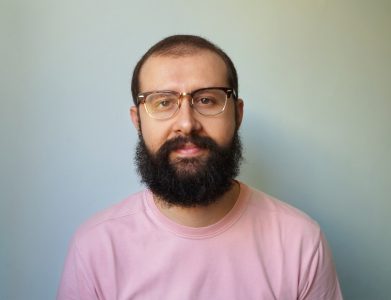 Leandro Coletto Biazon
Research & Design Software Engineer LSI-TEC
Leandro Biazon is an electrical engineer that has been developing software for educational purposes since 2009, when he graduated from University of São Paulo. As an engineer at LSI-TEC he worked in the development of web applications for science fairs, educational games for mobile devices and interactive installations for science museums, among other projects. He's passionate about sharing technical skills with people all ages and from diverse backgrounds, and has been conducting workshops about programming and electronics for students and teachers in the last ten years. In 2017 he participated in the creation of Code IoT,  a Brazilian MOOC about the foundational technologies for the Internet of Things.
---