Trainer Bios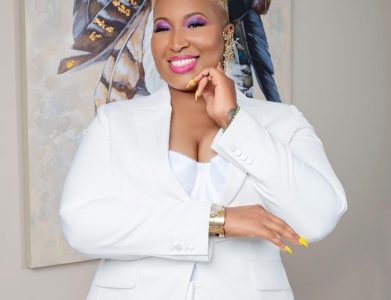 Omi Bell
Founder and CEO Black Girl Ventures
Shelly Omilâdè Bell known as "Omi" is a Serial Entrepreneur and Computer Scientist with a background in performance poetry, K-12 Education, and IP Strategy. She was named one of the Top 100 Powerful Women in Business by Entrepreneur Mag, Entrepreneur of the Year by Technically DC, and acknowledged as a Rising Brand Star by Adweek. Omi is the Founder/ CEO of Black Girl Ventures (BGV). Omi launched BGV from a living room in a house in Southeast DC to a multimillion-dollar game-changing social impact vehicle by using the power of social capital. BGV has held more than 50 programs and funded over 300 Black/Brown women-owned companies across the US, and directly impacted over 20,000 people across 64 countries. BGV has raised more than $1 million for 600-plus participants. Omi has been featured in Forbes, on Yahoo Finance, Good morning America, Fox Business, and more. BGV funds and scales tech-enabled, revenue-generating businesses (under $1M) founded by people who identify as Black/Brown and woman.
---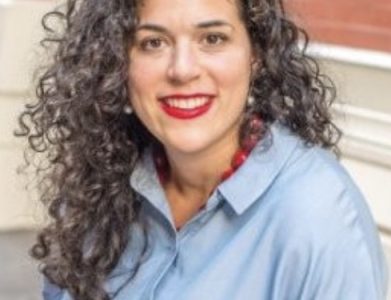 Dayna Sessa
CEO, Adjunct Professor Datanomy, Rutgers
Dayna Sessa is the founder and CEO of Datanomy and a pioneer in big data analytics in healthcare. Dayna was a biomedical engineer and management consultant prior to starting Datanomy, which is bringing patients back to the center of healthcare by making technology work for clinicians in more efficient, less obtrusive and predictive ways. Datanomy provides healthcare organizations with data driven insights and tools. Aside from being an outspoken leader about the power of technology to bring health equity and access to all patients, Dayna Sessa is an inaugural WENYC Mentor for the City of New York's initiative to empower other women to start and grow companies. She is an ambassador and advisor to the Clinton Foundation, the Center for Advancing Innovation and the City of New York, and a contributor to the Huffington Post about data and entrepreneurship. As an adjunct professor at Rutgers School of Engineering, she teaches a course on healthcare data & technology and she regularly speaks about healthcare technology, data analytics, startups, data-driven business strategy & using data for social impact at universities, organizations and conferences across the country. Dayna sits on the boards of Clinton Foundation 2030, Friends of Mount Sinai & Porvenir, a STEM-ED non-profit she co-founded. She has received honors from the Tory Burch Foundation, Goldman Sachs 10,000 Small Businesses, named a top 10 US finalist for the Cartier Women's Initiative and was part of the 2017 New York State Health Trade Delegation to Africa.
---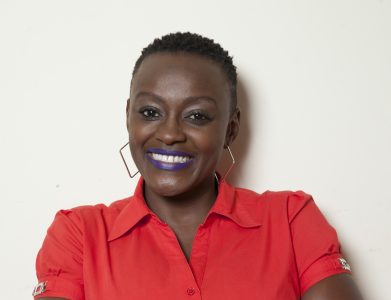 Charity Wanjiku
Senior Project Manager Africa Data Centres
Ms. CHARITY WANJIKU, MCPM, B.Arch. Charity is a vibrant professional with a keen interest in mission critical infrastructure, renewable energy and construction spaces. She has 15+ years as an experienced and registered architect and senior project manager with demonstrated history working in mission critical infrastructure, building, construction & renewable energy industries. Recently, Ms. Charity has ventured into delivering Tier III standards purpose-built data centre facilities that are resilient and carrier-neutral. Ms. Charity is an avid built environment sustainability enthusiast with particular interest in the use of digital technology. Her experience spans in different areas such as data centres, commercial buildings, residentials, hospitality and health. In 2018, Ms. Charity was listed in Forbes "Top 50 Women in Tech in the World" and awarded "African female tech entrepreneur" by the World Economic Forum in 2017. She was also nominated as "Business Woman of the Year" by the All Africa Business Leaders Awards (AABLA) in the same year. Ms. Charity was also one among 40 most influential women in Kenya under the 2016 Business Daily "Top40Under40". Charity is a TechWomen Fellow and an alumnus of both Cornell University and Babson College's Centre for Women Entrepreneurs. Not one to shy away from a good challenge, and to maintain a healthy balance in life, she enjoys the outdoors, and a good cycling challenge or run are welcome. She enjoys listening to audio books and podcasts on self-development, leadership and entrepreneurship journeys. In addition, Ms. Charity is a mentor to young women and women entrepreneurs who seek to take up challenging STEM careers that will aid in changing the world for the better.
---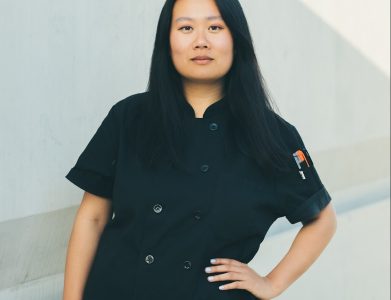 Shuya Gong
Design Director IDEO
Shuya Gong is a futurist with a background in mechanical engineering and venture design. They are a design director at IDEO's Systems Change Center of Excellence and Innovation Fellow and lecturer at Harvard's School of Engineering and Applied Sciences where they research emerging technologies and collaborative innovation. Shuya started at IDEO CoLab in 2015 building prototypes with blockchain, AI, AR/VR, and other emerging technologies and has since worked with Target, H&M, Nasdaq, Fidelity and others on projects spanning the future of food, insurance, fashion, finance, and fertility to strategically drive systemic change and understand how societal systems shift through collaborative advantage. You can find their work on shelves at Target in the grocery aisle and in circular sustainability pilots at major retailers. Shuya is usually based in Oakland and practices regenerative venture design at Maybe Ventures. LLC. Talk to them about living life without plastic, rapid prototyping, time perception, chaotic systems, and the dystopian (and utopian!) ways technology might change our daily lives.
---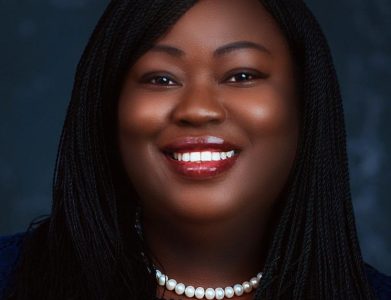 Funto Boroffice
CEO Chanja Datti Ltd
Funto Boroffice is the founder/CEO of award winning Chanja Datti Ltd, a waste collection & recycling social enterprise dedicated to transforming the waste in her environment to value and creating jobs and Quidroo, a fintech startup providing access to working capital for Nigeria SMEs, especially women-owned SMEs. Prior to starting Chanja Datti, she spent 3 years as a Senior Aide to Nigeria's Honorable Minister of Power covering Investments, Finance & Donor Relations, and before that, 17 years gaining global financial, strategy and project improvement experience – 12 of which was as a GE executive in the U.S, where she was a Vice President, working in the largest GE Capital Americas business. She graduated with a Masters' degree in Financial Management from Pace University's Lubin School of Business in New York, and has a Bachelors' degree in Accounting and Finance from Northeastern University in Boston where she graduated cum laude (with honors). She is a founding member and Vice President of the Recycling Association of Nigeria (RAN), founder of Initiative for the Advancement of Waste Management in Africa (aka W.A.S.T.E Africa), a Fellow of the Waste Management Society of Nigeria and an alumni of the several prestigious local and international programs and sits on several boards. She has been recognized in 2021 by Global Citizen.org as one of 11 Change-making Africans that the world needs to know about, recognized by CNBC Rising Woman Africa series one of 31 African women leaders in 2021 and winner of the 2021 WE Empower UN SDG Challenge. In 2023, Chanja Datti Ltd came in as 1st Runners up in the Afri-Plastics Challenge and won 750K GBP in prize winnings to support the acceleration of Chanja Datti's growth.
---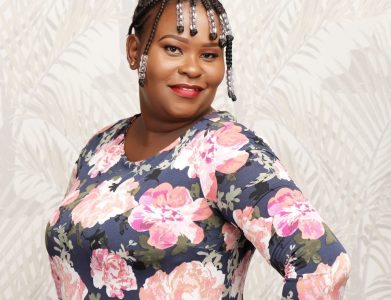 Hope Mwanake
Co-Founder Eco Blocks and Tiles
Hope is a visionary, strategic, and results-oriented professional whose passion is in environmental conservation and social entrepreneurship. She would like to be known for combining her intuitive drive with a robust scientific background to come up with innovative practical solutions to emerging environmental challenges. With a solid education and over ten years of experience in environmental issues, social entrepreneurship, and youth advocacy, Hope aims to enhance a more conserved and respected environment, create more livelihoods through its opportunities for young people, and foster healthy communities. She is a mentor and a champion of the environment and entrepreneurial activities. She is a Co-Founder of Eco Blocks and Tiles a company that manufactures high-quality and affordable building products using various mixed post-consumer waste materials as key ingredients in the production. She is also a Co-Founder of Inspcorp a research-based technology transfer startup led by a team of Engineers and Environmental Specialists that are committed to the development of difference-making technologies in Energy and Food Security, Environmental Conservation, and Economic Revitalization and is specifically in charge of Water quality and Environment conservation projects. She is a highly knowledgeable and well-trained professional in this field holding a Masters Degree in Environmental Science from UNESCO-IHE Netherlands. She has won several awards. Hope continuously strives to be at the forefront of preventing environmental pollution, enhancing conservation and healthy communities in Kenya. She is in the last stages of completing her Ph.D. studies in Hydrology and Water Quality. She conducts training in entrepreneurship, the water quality field, waste management, and the environment at large.
Hope is a dedicated mentor
---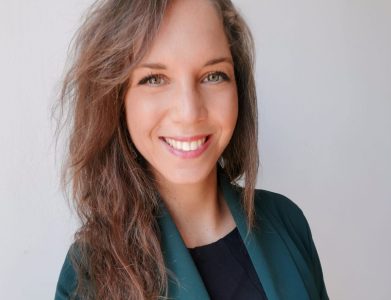 Anaïs Amazit
Principal Barka Fund
Anaïs has been supporting social and environmental impact-driven start-ups and non-profits across the globe for the past 12 years. Her work has focused on empowering women, promoting renewable energy, and enhancing sustainable agriculture in Africa. With a keen interest in public-private-community partnerships, blended finance, social entrepreneurship, and rural innovation, Anaïs has explored various avenues to combine business with positive social and environmental impact. Born and raised in France to Algerian parents, Anaïs has lived and worked in different parts of the world, including the UK, Madagascar, India, and Zanzibar. Her ability to converse fluently in several languages, coupled with her educational background – a Bachelor's degree in Foreign Languages Applied to Business & Trade from Sorbonne University and a Master's in Management from SKEMA Business School – has helped her to build strong relationships with partners and stakeholders from very diverse backgrounds. Currently, Anaïs is focused on raising an impact investment fund called "Barka Fund," which seeks to support African entrepreneurs with climate-friendly solutions in agriculture and food systems.
---
Ella Wafula
Director Ushindi Empowerment Group
Ella Wafula Is the Director at Ushindi Empowerment Group and is also an entrepreneur with a passion for the role of leadership in community transformation. She has vast experience in business and has also worked as a consultant and has advised large and small organizations and businesses in a variety of sectors including Agribusiness, Healthcare, Handicrafts, Education, Technology among others. She is a strategic, systems thinker and gifted trainer with strong communication skills that have enabled her to help her clients in articulating their brand narratives and marketing strategies. She serves on the boards of several firms and is an active member of AWEP Kenya an IVLP 2019 alumni. In the area of Community development, Ella is a Founder and Director at Ushindi Empowerment Group and the Brydges' Centre. Kenyan based non -profit organizations and for the last 3 decades have been dedicated to developing both technical and entrepreneurial skills to young men and women involved in handicrafts and other products. Ushindi Empowerment Group is also the current implementing partner of AWE Program – Academy of Women Entreprenuers program in Kenya. Her vision is to enhance her influence as a change agent and increase her impact in business and the community development. She has a Bachelor Degree in business management and is completing an MBA at Daystar University.
Ella is a dedicated mentor
---