Trainer Bios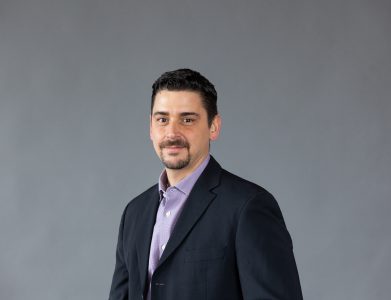 Yanis Ben Amor 
Executive Director of the Center for Sustainable Development at the Climate School/Earth Institute Columbia University
Prof. Yanis Ben Amor is the Executive Director of the Center for Sustainable Development at the Climate School/Earth Institute at Columbia University. He is an Assistant Professor of Global Health and Microbiological Sciences and a member of the Secretariat of the Lancet COVID-19 Commission.  He is a molecular biologist and technical advisor responsible for developing effective infectious diseases control programs and designing and implementing comprehensive laboratory infrastructures and services.
Prof. Ben Amor has over 20 years of research experience in infectious diseases, mainly tuberculosis, HIV and now COVID-19. He was involved in many projects all over the world, conducting research on new diagnostic tests for tuberculosis and HIV as well as improving quality of care and access to tuberculosis and HIV treatment for patients in developing countries and has previously worked for several organizations such as the Pasteur Institute (Paris, France). Dr. Ben Amor has also created several Digital Health tools, particularly for tuberculosis patients to facilitate their adherence, for HIV positive mothers to help them prevent vertical transmission of the virus, for malaria control programs to monitor use of resources for an effective control strategy, and more recently, for Syrian refugees in Turkey, Lebanon and Jordan to provide health information and healthcare access. 
Prof. Ben Amor has a PhD in Molecular Biology. He has published widely in infectious diseases, global health, and prevention. He is also regularly a speaker on behalf of Columbia University and the Climate School/Earth Institute at various conferences worldwide.
---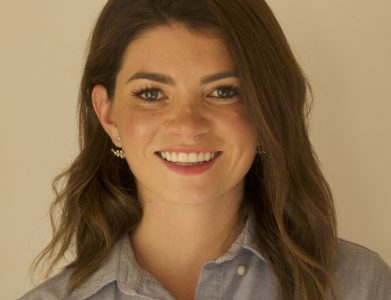 Jamie Arkin
Managing Director of AIfluence Reach AIfluence, Inc.
Jamie is the Managing Director of AIfluence Reach, AIfluence's social impact and development division. In her role, Jamie focuses on the collaboration between traditional marketing mechanisms and the crossover capabilities of digital tools for improving advocacy, social behavior change, and impact measurement in the development space.
Jamie has worked in the technology for development sector for the past 8 years, supporting partners to launch innovative digital solutions across East and Southern Africa.
She holds a Master of Public Health from Tulane University and is a WHO-certified Infodemic Training Manager.
---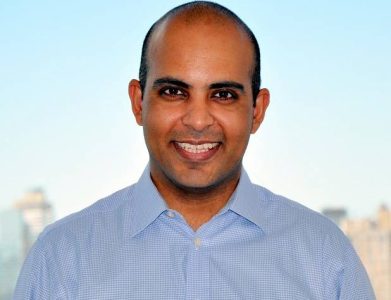 Anurag Banerjee
CEO and Co-founder Quilt.AI
Anurag is the CEO and Co-founder of Quilt.AI – a technology firm aimed at increasing understanding and empathy between organizations/ institutions and the billions of people on the planet. Companies including Amazon, Coca Cola, Estee Lauder, Visa, & Target, along with Non-profits including the World Bank, Girl Effect, CIFF, Ford Foundation, UN, and BMGF leverage Quilt.AI to better connect with their customers and beneficiaries.
Quilt.AI is a 70% female firm that has been rated by the Economist as an "AI for Good" company as it focuses on using technology at the intersection of philanthropies, and corporates to solve complex problems ranging from vaccine hesitancy and climate change to nutrition and gender equity.
Anurag has a Masters in Organizational Development from Bowling Green State University, and is a Harvard Business School alumni. He lives in Boston where he plays uber driver to his over-scheduled kids.
---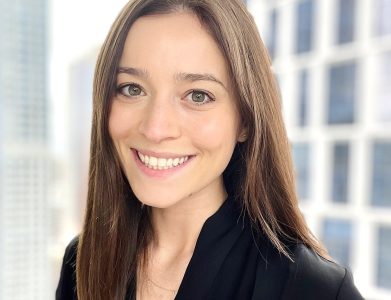 Rebecca Distler, MPH
AI, DATA, AND DIGITAL HEALTH STRATEGIST The Patrick J. McGovern Foundation
Rebecca is Strategist for AI, Data, and Digital Health at the Patrick J. McGovern Foundation, a philanthropy advancing AI and data solutions to create a thriving, equitable, and sustainable future for all.
Rebecca has spent the last decade building strategic partnerships and programs with technology companies, foundations, non-profits, and governments to advance innovation in global health. Rebecca previously served as Global Health Programs Lead at ID2020, working on privacy-preserving digital credentials for COVID-19 vaccines, and as Director of Global Health Initiatives at Element, working with partners across Africa and Asia to develop AI digital identity platforms for use in immunization and other health programs.
Rebecca holds a BA in Political Science from Yale University and a Masters in Health Policy and Global Health from the Yale School of Public Health. She is a Term Member at the Council on Foreign Relations and a World Economic Forum Global Shaper; she was previously selected as a Forbes Ignite Impact Fellow, AI XPRIZE Semi-Finalist, and Gavi INFUSE Pacesetter.
---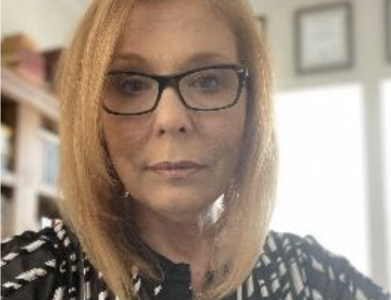 Dr. Denise K. Scannell
Chief Scientist and Department Manager, Health Behavioral and Social Science MITRE Labs Health Innovation Center
Dr. Denise K. Scannell is the Innovation Center Chief Scientist – Health Communication Science. Throughout her 18-year history at MITRE, Dr. Scannell has provided strategic leadership across multiple centers, programs, projects, and technical capabilities. She is currently leading projects and capabilities focused on improving our digital information environment and addressing online harm, based on the development of her evidence-based framework, the Harmful Information Persuasion Exploration Framework (HIPE™). Dr. Scannell led research to address the growing "infodemic" of harmful online information on COVID-19 vaccines, resulting in the development of this unique framework, HIPE, to support creation of effective communication and intervention nationally and locally for underserved populations. This framework was published in the peer-reviewed journal, the Journal of Health Communication, and received recognition from both the Centers for Disease Control and Prevention, and the World Health Organization. She currently leads the HIPE Lab, which explores trends in harmful on-line information impacting behavior, decision-making, and public safety to create actionable interventions and build digital information literacy. She was also a key member of MITRE's Sara Alert™ project focused on monitoring and reporting during the COVID-19 pandemic. She served as key engagement strategist for on-the-ground operations in over 20 jurisdictions across the United States, impacting six million U.S. citizens.
Dr. Scannell holds a Ph.D. in Health Communication Science from George Mason University and a MA in Communication Arts from Montclair State University.
Her research focuses on harmful online information, information literacy, persuasion, identity management and communication competence.
---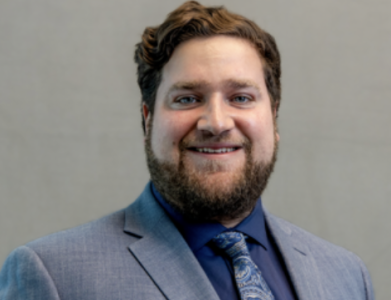 Dr. Brandon M. Walling
Health Communication Specialist MITRE Labs Health Innovation Center
Dr. Brandon M. Walling is a health communication specialist with the MITRE Labs Health Innovation Center. Dr. Walling has experience conducting mixed methodology research using quantitative and qualitative data analysis to better understand issues related to health behavior. Broadly interested in interpersonal and health communication, his research explores how communication science can promote healthy and supportive behavior. At MITRE, Brandon is a lead researcher and analyst for the HIPETM Lab, which explores trends in harmful online information impacting behavior, decision-making, and public safety as well as ongoing Lab research studies across multiple topic areas, including health, well-being, and violence. Prior to working at MITRE, Dr. Walling led and contributed to federally-funded research grant projects supported by the National Cancer Institute, the National Institutes of Health, the National Science Foundation, and the Health Resources and Services Administration, applying communication science, theory, and methodology to explore diverse health communication issues such as: mental health communication, patient-centered communication, environmental health, cancer risk education, public communication campaigns, mass media effects, and criminal justice reform.
Dr. Walling holds a Ph.D. from the Department of Communication at Michigan State University (April 2021), as well as a Master of Arts degree in Communication and a Bachelor of Arts degree in Communication from Michigan State University.
---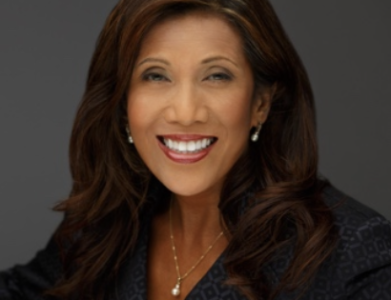 Dr. Linda Desens
Principal Health Communication Scientist MITRE Labs Health Innovation Center
Dr. Linda Desens is a Principal Health Communication Scientist with the MITRE Labs Health Innovation Center. During her time at MITRE, she has been a thought leader and catalyst in the growth of the health communication capability. Dr. Desens' research includes work on mis/disinformation related to the COVID-19 vaccines. As a result of this research, she co-developed the HIPETM framework that that has been applied to vaccine adoption in local communities during the COVID-19 pandemic, domestic violence extremism, and Mpox. With the HIPETM framework as a foundation, Dr. Desens also co-developed the COVID-19 Health Communication Playbook, which aims to combat COVID-19 vaccine mis/disinformation in disproportionately affected populations. As an extension of her mis/disinformation research, Dr. Desens co-led the development of MITRE's HIPE Lab and an algorithm for the detection of persuasion drivers used in online mis/disinformation.
Dr. Desens has served in other notable projects, such as Sara Alert, a secure monitoring and reporting tool for public health that was launched at the beginning of the COVID-19 pandemic. She has also served as the Co-chair for the MITRE Health Communication Community of Practice. In addition to her research on mis/disinformation, she is the principal investigator for suicide prevention research related to passive sensing wearables and mental wellness with U.S. special operations forces where she led the development of MITRE's Systems Integrated High-tech/High-Touch Framework and the Technology Assisted Stress Control (TASCTM) application. Prior to MITRE, Dr. Desens held policy and leadership positions in health promotion and health communication within the government, corporate and health systems.
Dr. Desens holds a Ph.D. in Health Communication from George Mason University; a Master of Science degree in Exercise, Fitness and Health Promotion from George Mason University; a Master of Arts degree in Health Promotion Counseling from Trinity University; and a Bachelor of Science degree in Nursing from Catholic University.
---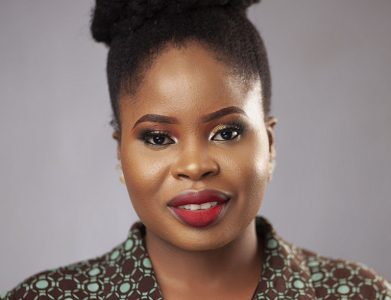 Ezinne Onwuekwe
Vaccine Programme Coordinator Africa Centres for Disease Control and Prevention (Africa CDC)
Ezinne Onwuekwe is a Public Health Expert and Data Analyst with experience in Healthcare Systems Strengthening and Programme Management in Africa. She is a Certified Project Manager with a history of working in multi-million-dollar vaccine programmes and partnering with international health institutions to address prominent global public health issues around immunization.
As the Vaccine Programme Coordinator for Africa Centres for Disease Control and Prevention (Africa CDC) she gives support to regional, cross-regional, and global coordination efforts for improved COVID-19 vaccine strategy. This includes supporting member states in vaccine introduction efforts, collaborating with partners on COVID-19 delivery strategies, and addressing barriers to vaccine uptake, such as hesitancy, misinformation, and disinformation. In this capacity, she also leads the COVID-19 vaccine data intelligence for Africa CDC, which involves vaccine data analytics, visualization, designing and developing dashboards to translate data to relatable insights for technical and non technical audience.
Prior to this, she had worked at the Southern Africa Regional Coordinating Centre in Zambia, where she supported vaccine preventable disease outbreaks. This involved conducting surveys, mapping cases and contacts with visualisation tools and carrying out analytics related to the response.
Ezinne is a certified in data analytics and have won a number of virtual data analytics challenges.
---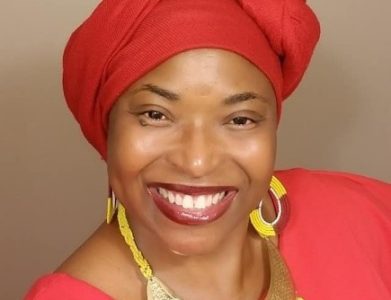 Hermence Matsotsa
Founder and CEO uBuntuSpeaks, LLC
"Let our voices be the catalyst for change and our ideas design the solutions to our world's most pressing problems." – Hermence Matsotsa
Hermence Matsotsa, MPH. Ed. is a multi-lingual (French, Spanish, and English) with more than 20 years of experience developing and facilitating global health and international development workforce and leadership development training, intercultural competence, diversity, equity, and inclusion (ICDEI), cultural intelligence & communication strategic programming. Ms. Matsotsa is the Founder and CEO of uBuntuSpeaks, LLC known as UBUNTU. UBUNTU is a professional development, Global & Public Health, ICDEI, and organizational culture and leadership consulting firm dedicated to building the capacities and competencies of public health career professionals and global health and international development organizations. All resulting in the cultivation of intercultural, diverse, equitable, inclusive, and engaging innovative, performing workplace culture.
Mrs. Matsotsa has led the programming and implementation of initiatives for nonprofit organizations, community development, global health, and international development organization including the Peace Corps, Centers for Disease Control and Prevention (CDC), United States Agency for International Development (USAID), and World Health Organization. Her work focused on the need to provide capacity building and technical assistance, community health service delivery, and cultural competence and communication to multicultural, multilingual, and multidisciplinary public health workforce. She is responsible for the development and facilitation of cross-cutting approaches needed to create safe and equitable communities and work environments for the advancement of health equity, improvement of ICDEI, Belonging & Accessibility, cultural intelligence & psychological safety, and leadership development within public health organizations.
Mrs. Matsotsa's proven expertise in ICDEI programming and facilitation, cross/intercultural communication, organizational cultural analysis, and change, capacity building training, and health systems strengthening, as well as global health workforce development within diverse cultural and multilingual populations. In addition, she has vast experience and expertise in infectious disease prevention, crisis, and emergency risk communication (CERC), treatment, and outbreak response (HIV/AIDS, COVID-19, Ebola, and Polio). She is a Returned Peace Corps Volunteer, Fulbright Scholar, and Positive DEIB and Culture Disruptor and Advocate. She has shared the stage with many of the industry's leading international speakers and change-makers. By incorporating the South African philosophy of human interconnectedness, UBUNTU -I am who I am because we all are. She challenges and encourages career professionals, and corporate, and organization leaders to create diverse, inclusive, and empowering spaces that encourage a culture of genuine respect, understanding, collaboration, and both personnel and organizational growth.
When she is not guiding and providing corporations and organizations with the tools to create inclusive, interculturally competent, diverse, equitable, and psychologically safe environments for all, she is traveling, skydiving, and counting the stars and constellations with her daughter and husband.
---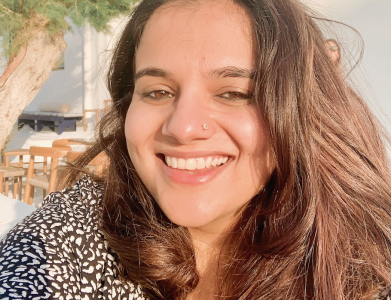 Dr. Suchi Gaur
Director- Global Engagement and Impact World YWCA, Geneva World YWCA
Dr. Suchi Gaur has more than a decade of experience in the social sector, working at the confluence of gender, health and technology in the non-profit, startup, and research sectors. She aims to bridge the gaps of access and delivery, advocating for rights-based policies. Currently, she is working with the World YWCA as the Director for Global Engagement and Impact at Geneva, Switzerland where she leads the mission impact work of the World YWCA through programmes, communications, engagement and advocacy. She has been leading key tools of World YWCA including the Safe Spaces Guide, the Feminist Consultation Methodology and the RiseUp! Young Women Leadership Guide. She leads multi-million dollar grants with different variety of donors including the Government of Australia, the World Health Organisation, and Christian Aid, to name a few.
She is currently a member of a number of expert advisory groups including the UNESCO-UNFPA Comprehensive Sexuality Education Partnership Forum; World Health Organisation's Expert Review Group on UHC-LSP; Member of the International gender community of practice of ACT Alliance; Global Advisor at World Pulse and Advisor for Apprentice Hub 2022 at Girl Up India. Suchi has been recently recognized as the 50 Gender Mentors on Gender Equality for Youth Leaders by NGO-CSW Forum.
Previously, she worked as the Communication Specialist for Project HOPE, spearheading their communications work in the South-East Asia region. She has also been a volunteer trainer with the US Department of State's TechCamp Initiative. Over the years, she has developed expertise in behavior change in public health communication and gender. A gold medalist for her Ph.D. work in Development Communication from Lady Irwin College, University of Delhi, she studied the tool of community radio and its linkages to policy, gender and participation in India, Nepal, Sri Lanka, and United States. She was awarded the prestigious Fulbright-Nehru Doctoral Research Grant in 2012-13 to study community communications at the New York University of United States. She has also worked as the Parliamentary Research Associate for a Member of Parliament in India where she guided his work for women & child development, health, and education along with a special focus on SGBV in his constituency. She has experience of working on polio eradication in India with UNICEF.
---