Trainer Bios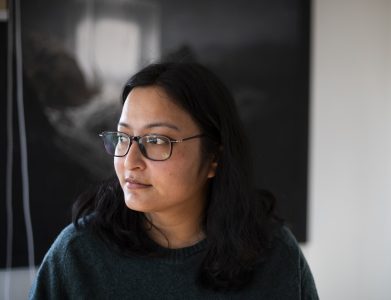 Sahina Shrestha
Online Editor Nepali Times
Sahina Shrestha is a journalist interested in digital storytelling, product management, platform-native content and strategy, audience development and engagement, and everything web. She is a Fulbright scholar and has a master's in journalism from New York University.
Sahina is currently the online editor of Nepali Times, and teaches journalism at Kathmandu University. She mainly reports on social justice, culture and heritage.
---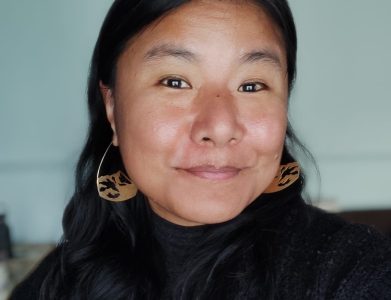 Aradhana "Aru" Gurung
Country Representative Viamo
Aradhana is an international development professional who has worked with INGOs and the UN in regional and country capacities for over 16 years. The work areas she has focused on are Humanitarian Response, Inclusive and Participatory Design Thinking, and Project development.
She is currently the Country Representative for Viamo in Nepal – Viamo is a social enterprise that provides the connection to spark life-changing information exchanges, offering services to development and humanitarian partners using design thinking and mobile technology to create scalable SBC solutions and real-time data visualization and feedback.
---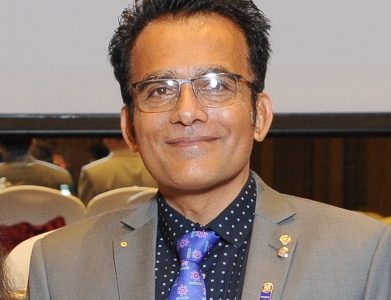 Dr. Nirmal Rijal
Freelance Consultant Visiting Faculty at Tribhuvan University
Dr. Nirmal Rijal is a professional in the international development sector with interest, expertise and experience in communities, cultures and communication patterns. He has served as Regional Director for Asia, Country Director in Myanmar, Nepal and Nigeria, and as Global Director for the Governance and Civic Engagement practice area.
Currently, as a free-lance consultant, Dr. Rijal is deeply engaged in studying digital ecosystems in South Asia and supporting the design of programs that address digital exclusion, enhance the uptake of digital services by small and medium enterprises, and promote informational integrity. He has been a part of a number of national and international panels on misinformation and disinformation, and has led projects in Nepal and abroad, that aimed to advance democracy and democratic practices.
When time allows, Dr. Rijal teaches at the Tribhuvan and Kathmandu Universities. He currently teaches a cohort of M. Phil. and Ph.D. students at the Tribhuvan University on how to translate research to academic writing. Last semester, he taught 'Media law and human rights' to final year Bachelor level students at Kathmandu University.
Dr. Rijal holds a Doctoral degree from the RMIT University in Melbourne, Australia; a Masters degree in Public Administration from Tribhuvan University in Nepal; and a Bachelor's degree in Electrical and Electronic Engineering from the Chittagong University of Engineering Technology in Bangladesh.
He is the current President of the Rotary Club of Kathmandu Midtown – a club that boasts eminent membership. He enjoys examining and exploring concepts from theoretical and historical perspectives, and loves to engage with young people in both formal and informal settings.
---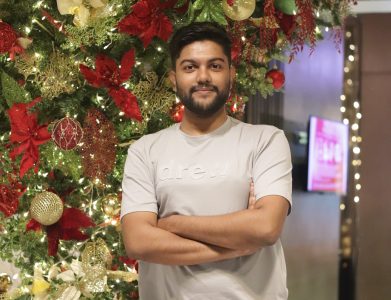 Gaurav Parajuli
YouthMappers Nepal
Gaurav Parajuli is from Butwal, Nepal and has completed his bachelor's degree in Geomatics Engineering.
After being introduced to Open Street Map (OSM) and YouthMappers in 2018, he has become a leader in the Nepalese mapping community by continuously contributing to Open Street Map.
Gaurav is the former President of YouthMapper's Inaugural "Geomatics Engineering Student's Association of Nepal" chapter. He has also been a contributor to various OSM projects in Nepal and has had the chance to present his work at the State of The Map Asia 2022 conference in the Philippines.
He has always believed that a map can always be a better way to represent a community. "Let's map to build a better world together."
---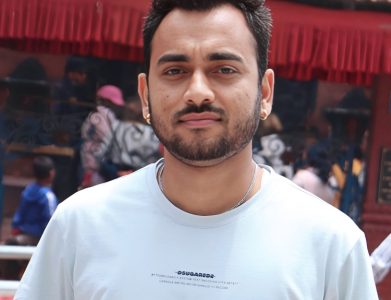 Anil Basnet
Master's Degree Candidate Nepal Open University
Anil Basnet is a master's degree student in Geoinformatics at Nepal Open University. Anil is strongly interested in geospatial data collection, analysis, and visualization. Anil is a passionate contributor to OpenStreetMap, where he actively maps and edits geospatial data to improve the accuracy of the map. His contributions to the OpenStreetMap community have earned him recognition as a top contributor in his region.
Anil has used his mapping expertise to lead several mapathon events to engage and train other contributors. In his free time, Anil enjoys reading books and watching mythological shows.
---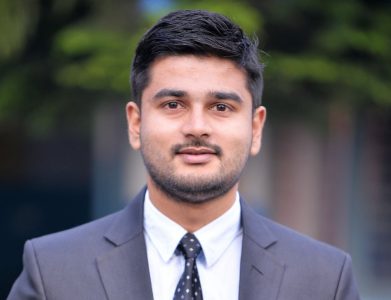 Saurav Gautam
Faculty member The Department of Geomatics Engineering, Institute of Engineering, Tribhuvan Univesity, Nepal
Saurav is a faculty member at the Department of Geomatics Engineering, Institute of Engineering, Tribhuvan Univesity, Nepal and is the Founding President and currently Faculty Advisor of the Geomatics Engineering Students Association of Nepal(GESAN), YouthMappers Inaugural Chapter.
Keenly interested in open source mapping, Saurav has served as a YouthMappers Regional Ambassador (2019-2021), a Mentor of the 2020 YouthMappers Research Fellows, and a 2017 YouthMappers Leadership Fellow.
Saurav is passionate about sharing open mapping and its applications for youth empowerment and regional development. In his free time, he will either hike in the mountains or enjoy a good read.
---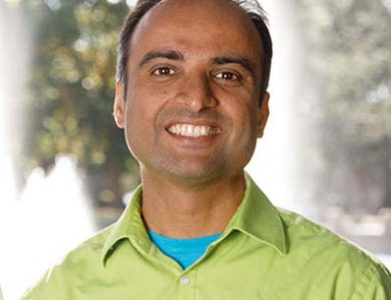 Dr. Om Prakash Gnawali
Associate Professor of Computer Science The University of Houston
Omprakash Gnawali is an Associate Professor of Computer Science at the University of Houston, USA. His expertise is in Internet technologies. His research has created new technologies in the space of Internet of Things, industry standards in networking, and artificial intelligence-based methods for online deception and spread of news and information online.
Dr. Gnawali has advised and has been a part of several technology startups in the US. He has also served as trainer and mentor to several events in the US and Nepal. His research has been funded by US government agencies and corporations and produced several award winning research publications. He received his S.B. and M.Eng. from MIT, PhD from USC, and was a postdoc at Stanford.
---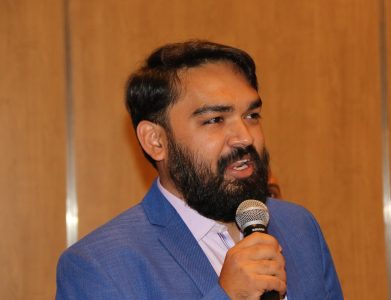 Harish Kotra
Cofounder Fests.info
Meet Harish, the Platforms & Community Lead for AngelHack, a global company dedicated to Developer Relations and building diverse communities of change makers and innovators worldwide. With his expertise, Harish has helped run some of the best hackathons and developer competitions globally, providing opportunities for developers to showcase their skills and ideas.
During his spare time, Harish helps entrepreneurs build and automate anything without coding. He is passionate about technology and believes in empowering individuals to bring their own ideas to life. So, if you want to know more about technology and how to not be intimidated by it, Harish is the person to hit up.
---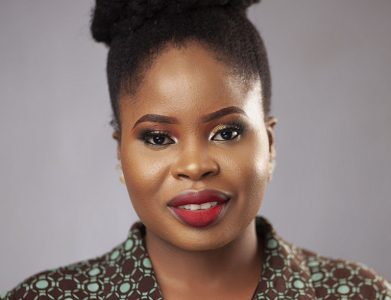 Ezinne Onwuekwe
Vaccine Programme Coordinator Africa Centres for Disease Control and Prevention (Africa CDC)
Ezinne Onwuekwe is a Public Health Expert and Data Analyst with experience in Healthcare Systems Strengthening and Programme Management in Africa. She is a Certified Project Manager with a history of working in multi-million-dollar vaccine programmes and partnering with international health institutions to address prominent global public health issues around immunization.
As the Vaccine Programme Coordinator for Africa Centres for Disease Control and Prevention (Africa CDC) she gives support to regional, cross-regional, and global coordination efforts for improved COVID-19 vaccine strategy. This includes supporting member states in vaccine introduction efforts, collaborating with partners on COVID-19 delivery strategies, and addressing barriers to vaccine uptake, such as hesitancy, misinformation, and disinformation. In this capacity, she also leads the COVID-19 vaccine data intelligence for Africa CDC, which involves vaccine data analytics, visualization, designing and developing dashboards to translate data to relatable insights for technical and non technical audience.
Prior to this, she had worked at the Southern Africa Regional Coordinating Centre in Zambia, where she supported vaccine preventable disease outbreaks. This involved conducting surveys, mapping cases and contacts with visualisation tools and carrying out analytics related to the response.
Ezinne is a certified in data analytics and have won a number of virtual data analytics challenges.
---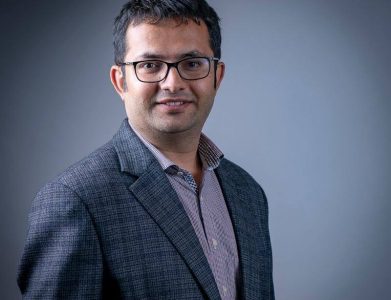 Rajneesh Bhandari
Multimedia Journalist and Filmmaker
Rajneesh Bhandari is an award-winning multimedia journalist, investigations editor, and documentary filmmaker based in Kathmandu and South Asia. His multimedia work on different issues has appeared in The New York Times, National Geographic, Aljazeera, AJ+, BBC Reel, and other outlets.
He is the founder of the Nepal Investigative Multimedia Journalism Network (NIMJN) which produces investigative stories on social justice and accountability issues. NIMJN also trains journalists in advanced investigative multimedia reporting.
Rajneesh started his journalism career at Nepal's top Kantipur Television Network, working for seven years and producing important stories. His best-known investigative story was on lawmakers misusing diplomatic passports. He has also worked as a reporter, multimedia, and data editor for j4t.org focusing on investigative reporting on global issues.
He graduated in Multimedia Journalism from Ateneo De Manila University and has earned Master's in Mass Communication and Journalism and Political Science from Tribhuvan University, Nepal. ONA awarded him MJ Bear Fellowship in 2014 for his work on digital journalism.
He is a Fulbright Humphrey alumnus of the Cronkite School of Journalism at Arizona State University and the recipient of the Themis Speak-up Award 2022.
---