Trainer Bios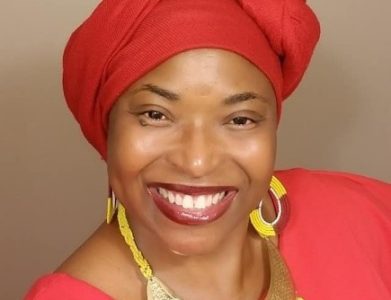 Hermence Matsotsa
Founder and CEO uBuntuSpeaks, LLC
"Let our voices be the catalyst for change and our ideas design the solutions to our world's most pressing problems." – Hermence Matsotsa
Hermence Matsotsa, MPH. Ed. is a multi-lingual (French, Spanish, and English) with more than 20 years of experience developing and facilitating global health and international development workforce and leadership development training, intercultural competence, diversity, equity, and inclusion (ICDEI), cultural intelligence & communication strategic programming. Ms. Matsotsa is the Founder and CEO of uBuntuSpeaks, LLC known as UBUNTU. UBUNTU is a professional development, Global & Public Health, ICDEI, and organizational culture and leadership consulting firm dedicated to building the capacities and competencies of public health career professionals and global health and international development organizations. All resulting in the cultivation of intercultural, diverse, equitable, inclusive, and engaging innovative, performing workplace culture.
Mrs. Matsotsa has led the programming and implementation of initiatives for nonprofit organizations, community development, global health, and international development organization including the Peace Corps, Centers for Disease Control and Prevention (CDC), United States Agency for International Development (USAID), and World Health Organization. Her work focused on the need to provide capacity building and technical assistance, community health service delivery, and cultural competence and communication to multicultural, multilingual, and multidisciplinary public health workforce. She is responsible for the development and facilitation of cross-cutting approaches needed to create safe and equitable communities and work environments for the advancement of health equity, improvement of ICDEI, Belonging & Accessibility, cultural intelligence & psychological safety, and leadership development within public health organizations.
Mrs. Matsotsa's proven expertise in ICDEI programming and facilitation, cross/intercultural communication, organizational cultural analysis, and change, capacity building training, and health systems strengthening, as well as global health workforce development within diverse cultural and multilingual populations. In addition, she has vast experience and expertise in infectious disease prevention, crisis, and emergency risk communication (CERC), treatment, and outbreak response (HIV/AIDS, COVID-19, Ebola, and Polio). She is a Returned Peace Corps Volunteer, Fulbright Scholar, and Positive DEIB and Culture Disruptor and Advocate. She has shared the stage with many of the industry's leading international speakers and change-makers. By incorporating the South African philosophy of human interconnectedness, UBUNTU -I am who I am because we all are. She challenges and encourages career professionals, and corporate, and organization leaders to create diverse, inclusive, and empowering spaces that encourage a culture of genuine respect, understanding, collaboration, and both personnel and organizational growth.
When she is not guiding and providing corporations and organizations with the tools to create inclusive, interculturally competent, diverse, equitable, and psychologically safe environments for all, she is traveling, skydiving, and counting the stars and constellations with her daughter and husband.
---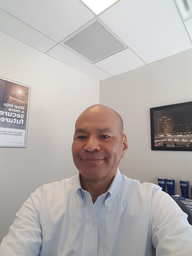 David Hobbs
Vice President Financial Services Advisor Atlantic Union Bank
Vice President, FSC Manager/Relationship Manager at Atlantic Union Bank, I understand the complexities associated with the operational needs of real estate investors, government contractors, title companies and non-profits. I work with organizations to: 1) optimize their transactions for better cash management; 2) improve payment practices and; 3) enhance working capital and liquidity. Trusted Advisor for small businesses including government contractors & organizations in areas of financial management, treasury services and operational processes.
---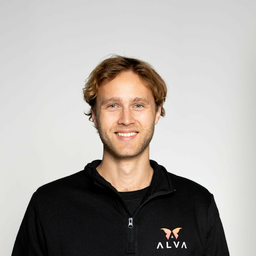 Knut Klonteig Nielsen
Co-Founder Alva Industries
Co-founder of Alva Industries, an electric motor tech start-up based in Trondheim, Norway. I am an engineer-turned-entrepreneur with my educational background from the Norwegian University of Science and Technology, where I studied marine technology before taking my M.Sc. at the NTNU School of Entrepreneurship. My main expertise lies in early-stage financing, with a special focus on grant financing and "soft funding" as a non-dilutive alternative to private capital. Passionate about technology, the environment and chess.
---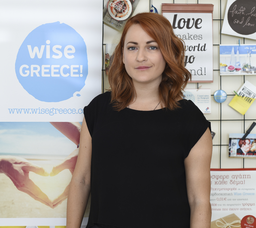 Melina Taprantzi
Founder and CEO Wise Greece
Her first degree may have been in Philosophy, but eventually it was the world of marketing and communication than won her over and for which she has worked for over 10 years, assisting many brands to become established and known. Always a volunteer, ready to offer help to various charities, she recognized the need for their existence as well as their difficulties to remain sustainable, in order to accomplish the relief of social problems.
Social entrepreneurship is exactly what fulfills her! It is incredibly important to work and offer simultaneously. To be able to maintain a degree of sustainability and offer a solution to an important social problem at the same time… hence "Wise Greece" was born. A social enterprise that on the one hand promotes top quality Greek products and on the other uses the profits from sales in order to buy foods in bulk and donate them to soup kitchens, children, families and the elderly in need, hence essentially having 2 important missions; promoting all that makes us Greeks proud and at the same time offering to unprivileged people their most basic need, food. Today Wise Greece works with over 100 small producers who offer over 2.500 products; exports to 8 countries, has donated over 50 tons of food to orphanages, soup kitchens and charitable institutions, has received important awards, among which is the prestigious award from the President of the Greek Republic "Models of Excellence", as well as the Start Up award for sustainability and social contribution, the European Social Challenge Award 2018, the Innovative Fundraising Award by the British Council and the BeMed Award by the Prince Albert II of Monaco Foundation. 
Melina often presents Wise Greece and its model of Social Entrepreneurship at international congresses and conferences aiming to inspire young people to create their own social enterprise. She is a mentor to emerging social entrepreneurs and has spoken at Forums that support female entrepreneurship. She is also a keynote speaker at international seminars on social entrepreneurship, an Ambassador of the "Think Young Entrepreneurship School", a TEDX Speaker, an IVLP Alumna in the program of Social Responsibility and Innovation funded by the US Department of State, a co-builder of the international "World Human Forum", a Young Emerging Leader 2018 by the European-Australian Forum and a Young Innovative Leader 2019 (YTILI Fellow) by the German Marshall Fund and the US Department of State.
---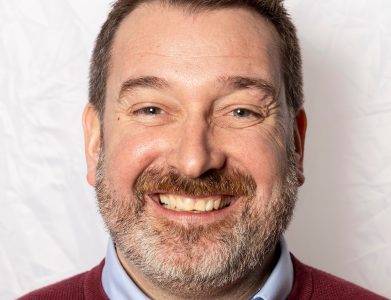 Arild Aspelund
Professor Norwegian University of Science and Technology
Dr Arild Aspelund is Professor in International Marketing at the Norwegian University of Science and Technology (NTNU), Department of Industrial Economics and Technology Management. He was awarded his PhD at NTNU in 2005 in the field of international entrepreneurship. Dr Aspelund's educational background is primarily from NTNU, but also comprises graduate education from MIT Sloan School of Management (Visiting Fellow Program 2000/2001), Harvard Business School (2001) and École Supérieure de Genié Industriel (1999). Arild Aspelund has a broad range of publications and has contributed with research in entrepreneurship, international business and global manufacturing. However, recent years his research has been focuson on profitable sustainability and how firms can build competitiveness through the green transition. Dr Aspelund also have extensive international experience with visiting scholarships at MIT and Harvard in 2000/2001, Montpellier Business School in 2011, and Cambridge University in 2016. He has also long teaching experience, especially in executive training with more than 20 years of experience in training entrepreneurs and managers.
---