Young, first-generation entrepreneurs came together at TechCamp Chennai this July to learn how technology can improve their businesses. These entrepreneurs, from India, Sri Lanka, Nepal, Bhutan, and the Maldives were provided with new skills and tools to improve their digital literacy and communication capacity and to realize the full potential of social media and online resources to launch and scale their businesses.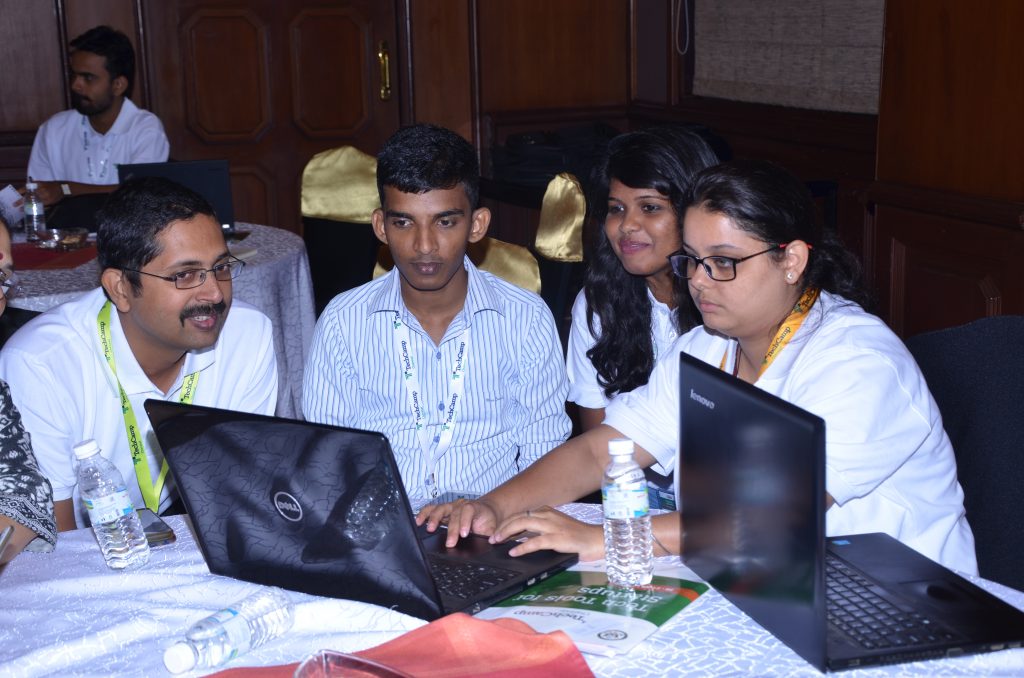 After the event, many of the participants plan to put their ideas into action. The State Department, including the TechCamp team and US. Consulate Chennai, and Global India Fund selected four projects to sponsor:
Bittabazaar, Happy Financing Project, a digital platform to provide Nepali entrepreneurs access to information about credit and other forms of financing more easily. The platform plans to host detailed information about loans and products of different banks in one place so that users can compare between different financial institutions.
Storytelling & Code for Social Good aims to use mobile technology, coding, and storytelling to empower youth, especially girls and women, as well as community workers from urban slums and rural areas near Pune, India to address different social problems like poor governance, gender based violence, domestic violence and poor education in schools for lower income groups. They will use an open source platform and plan to train 100 people.  
Awareness Generation through Social Media on Road Safety using Video Techniques will create informative videos to encourage road safety in India. Every day approximately 410 people die in road accidents. Safety needs to become a habit for young people and this campaign aims to strike an emotional chord using video techniques, animations and social media. The videos will be made in regular intervals and will be promoted through social media to create awareness.
Two projects, Workshop on Women Entrepreneurship and Digital Empowerment with DIY Hacks for Female Entrepreneurs, will combine to hold local TechCamp trainings for women entrepreneurs across Nepal.
The TechCamp team congratulates these teams on their successful proposals and looks forward to hearing about their results.