TechCamp trainer Dr. Suchi Gaur has published a great new blog post highlighting the power of youth engagement in using technology at TechCamp Ramallah. She describes what an inspiring experience it was to train enthusiastic, proactive university students in social media and technology. Suchi worked with the students to develop prototypes for their team projects using the best available tech tools that help even when the environment is full of challenges.
Suchi said one key highlight for her was the fact that women were well represented at the workshop, from the trainers to the participants to the event organizers (Partners in Sustainable Development). For a TechCamp focused on business development, she found this very encouraging. According to Suchi, "A huge percentage of the participants were girls/women; curious, excited and ready to take any challenge from colleges and universities in the area"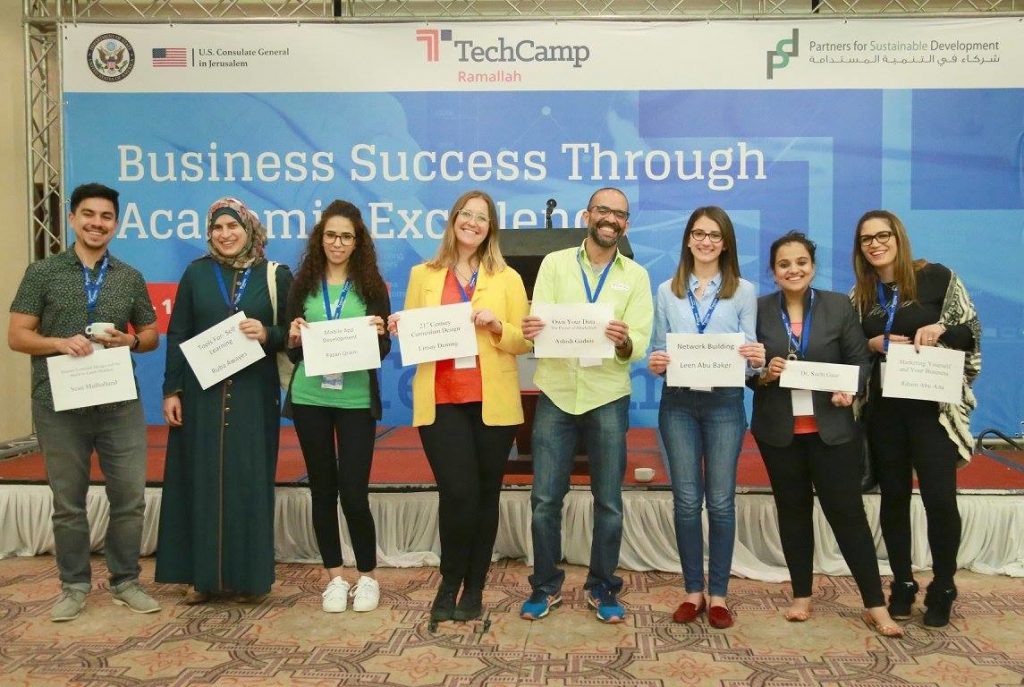 "This TechCamp is extremely special to my life. Today, even after six months, as I interact and engage with the participants from a distance, via social media and emails, I realize that there is so much talent that needs the right kind of skill development to be crafted into the right direction. From then a trainer, to now a friend, as I provide my support and guidance to these wonderful young boys and girls, I realize that events like these are so crucial for their exposure and engagement into the larger, broader world view. Not just by sharing their stories, my work in this development sector will find more meaning as I link this one-time training to a deeper engagement process."
Read more about her TechCamp Ramallah experience.