When women-owned businesses thrive in a community, expert studies have shown that community becomes healthier. Healthier communities create more jobs and are significantly more peaceful. Female social entrepreneurs, startup founders in both India and Pakistan, are growing in numbers and capability; however, they face barriers at every stage of their business life — from launching to fundraising to customer development. Many also lack digital and technological capacity and awareness of the tools that can help them to connect, grow and achieve greater results.
TechCamp South Asia: Connecting Women Changemakers took place September 25–27, 2018, to address these issues. It was the program's first female-only workshop, and it brought together 50 Indian and Pakistani social entrepreneurs to work with private-sector technology experts to explore tech solutions for their business challenges.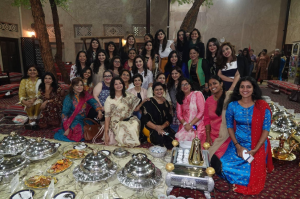 Participants worked via customized training on digital skills for pricing and valuation, adaptive business road map planning, tailored pitches for engaging different audiences and a guide on effective community building.
TechCamp South Asia provided many unique opportunities for the participants to connect and collaborate with technology trainers from major institutions and organizations such as Amazon Web Services, Microsoft, IDEO, and the Smithsonian Institution.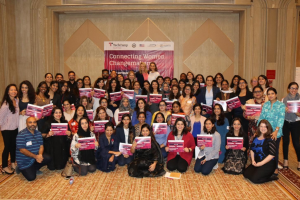 "Honored to be part of this amazing training program," said a participant from Pakistan. "We are ready and excited to apply a newly received knowledge, develop and improve our businesses."