In July 2022, the TechCamp Program hosted its first ever TechCamp focused on preserving cultural heritage. We gathered talented civil society leaders, members of youth networks, and international curators to inspire intergenerational collaboration for addressing cultural heritage challenges in Morocco. Participants learned to use practical tools to identify threats and launch grass-roots efforts to map heritage sites, digitize exhibits and artifacts, amplify value with local partnerships, and create new initiatives to support Moroccan cultural heritage. In an exciting second event, participants gathered for a multi-day capstone workshop this December, aimed at supporting the technical, digital storytelling, mapping, and curation skills taught previously with new core competencies on leadership, long-term project management, and effective pitching skills. Participants worked throughout the two-day event developing final presentations and ultimately pitching their proposals in front of a jury composed of staff from the High Atlas Foundation (HAF), who supported the event in Morocco, and U.S. Embassy representatives.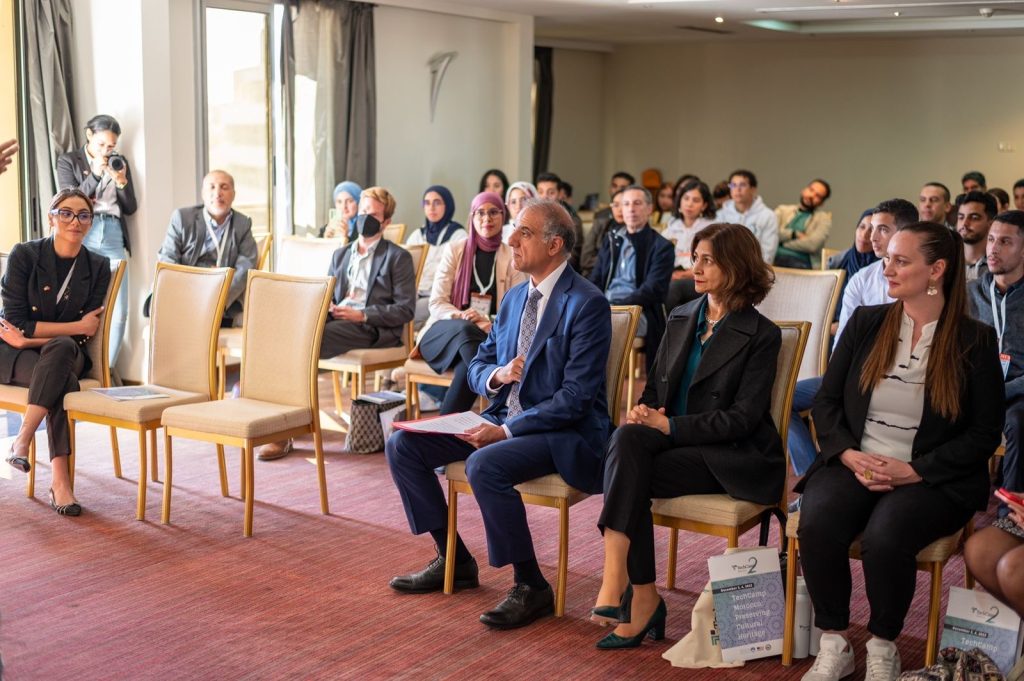 The following three projects were selected as winners and received funding support: Ifker Association in Meknes: Youth representing the Ifker Association received seed funding to support their initiative of improving the accessibility of Volubilis, one of the largest and most important archaeological sites in Morocco, for disabled visitors. The team will create 360° images of the site and create an accessible Virtual Reality experience for site visitors with disabilities. Azrou Center for Community Development: The Azrou Center for Community Development has been selected for their project that aims to develop an online platform to preserve the historical, social, and cultural heritage of Zaouiat Sidi Abdeslem / Tizguit, 8 kilometers away from the city of Ifrane. This website will contribute to the protection and safeguarding of the cultural and natural heritage of the village and its natives through the study of archaeological sites (caves), historical documents of the mausoleum, and intangible heritage such as traditional oral tradition and other forms of cultural heritage preservation. Association Les Passagers in Oujda: The Passengers NGO received a grant to develop an innovative technique to promote tourism in the Oriental region of Northeastern Morocco. The organization focuses on a site that is the oldest cemetery in North Africa, with a desire to help preserve and showcase human archaeological remains (skulls and bones) in the city of Tafoughalt, the oldest cemetery in North Africa. Three main outcomes are planned:
An Online platform that showcases photographers and videographers work
3D Models of the different skulls and bones found at the archaeological site
A documentary about Tafoughalt's residents and their journey to create the museum. (In partnership with Worcester Polytechnic Institute)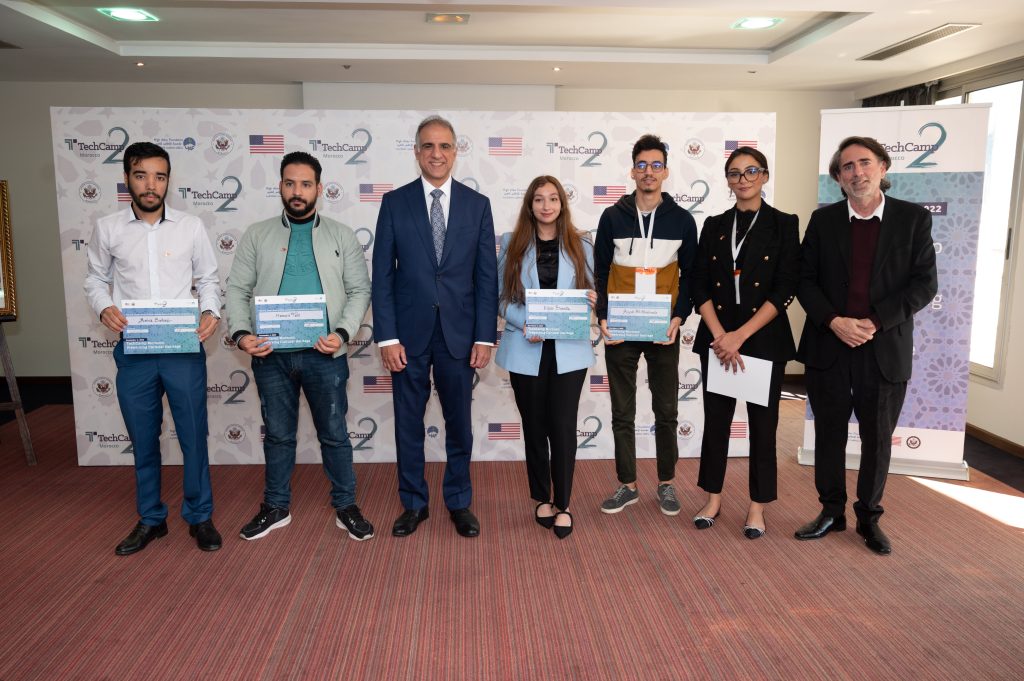 The winning teams will benefit from small grants, and the team from the U.S. Embassy and HAF will follow up with them for the next three months and conduct additional site visits to see the projects in process. Even the teams that did not receive grants benefited from the experience, using the skills taught during the training to advance their respective projects and heritage sites. Check out the summary video below as well as this social media recap.