Three groups huddle around a slew of tables. One is conceptualizing an app to help identify fake news; another is devising a digital storytelling platform to increase awareness of female figures in European history; and the third is strategizing how to connect environmental journalists in Moldova.
It's not a typical day at work.
The last 36 hours have been a fantastic blur. After landing in Warsaw, I quickly found myself in the thick of being a trainer at TechCamp. I'm here teaching new skills in audience segmentation as well as working with participants to apply these tools to their own needs. That's what happening now. At the moment, I'm much less a teacher and much more an enthusiastic collaborator — bouncing from group to group, offering ideas and motivation where needed.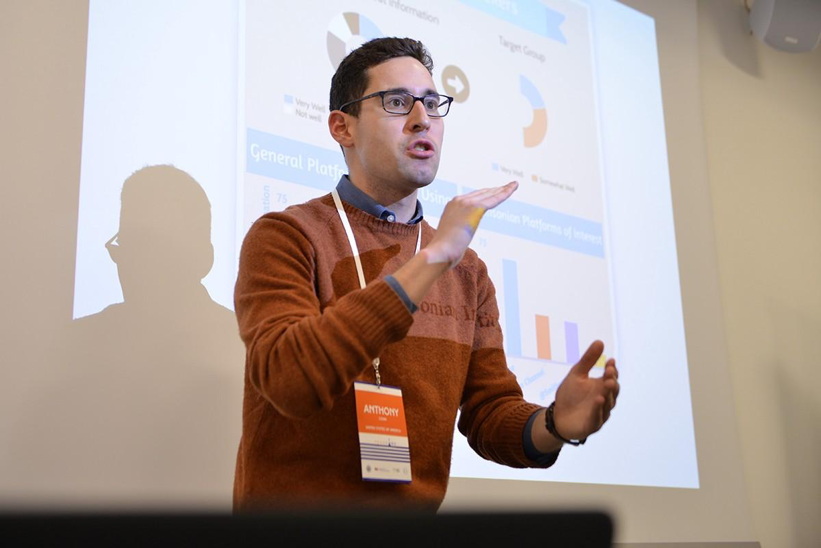 There's a knock on the door. A participant needs help crafting a communications plan. I walk through the room and step outside. We grab an espresso — very European — and she begins expressing her goal to connect, and foster community amongst NGOs in Transylvania. It's clear this isn't just a passion project but a tool that will stimulate positive impact in her home country.
The participant whips out a notepad scribbled with ideas. She blurts out different ideas for campaigns and newly imagined platforms. While her passion is contagious, her thoughts could use some structure.
"Put down the paper," I say with a smile, "and let's just talk."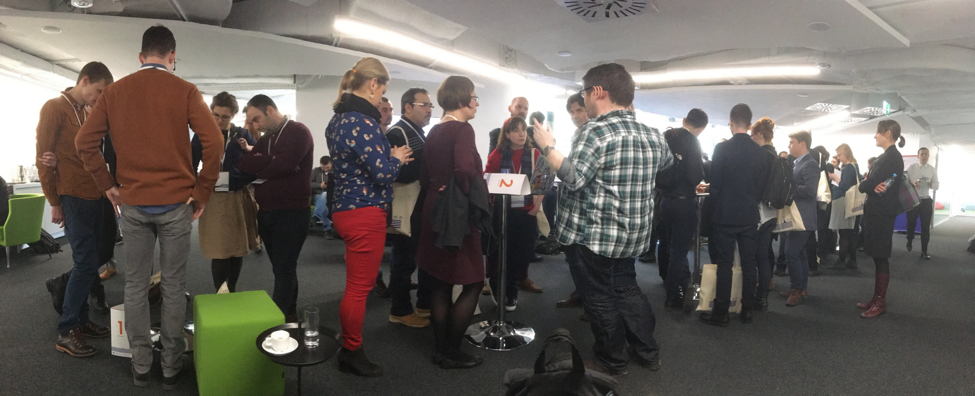 I ask her to help me understand the problem. She relaxes and explains that NGOs in Transylvania do not communicate with each other. As a result, they miss opportunities for collaboration, idea exchange and, ultimately, most effectively serving the causes they've set out to help. We jot down some notes and then sharpen her ideas into a clear challenge statement. With that in hand, it becomes easier to identify a solution as well as strategies and tactics that will set it into motion.
Another participant hears our conversation and asks to join. Suddenly, we have a small working group.
I ask how they think we can solve this problem. Now they're brainstorming specific tactics that will resolve their challenge statement. We actively refine our language and ask if it's getting to the heart of the problem. As I ask questions, they jump in with different ideas and solutions.
A plan begins falling into place.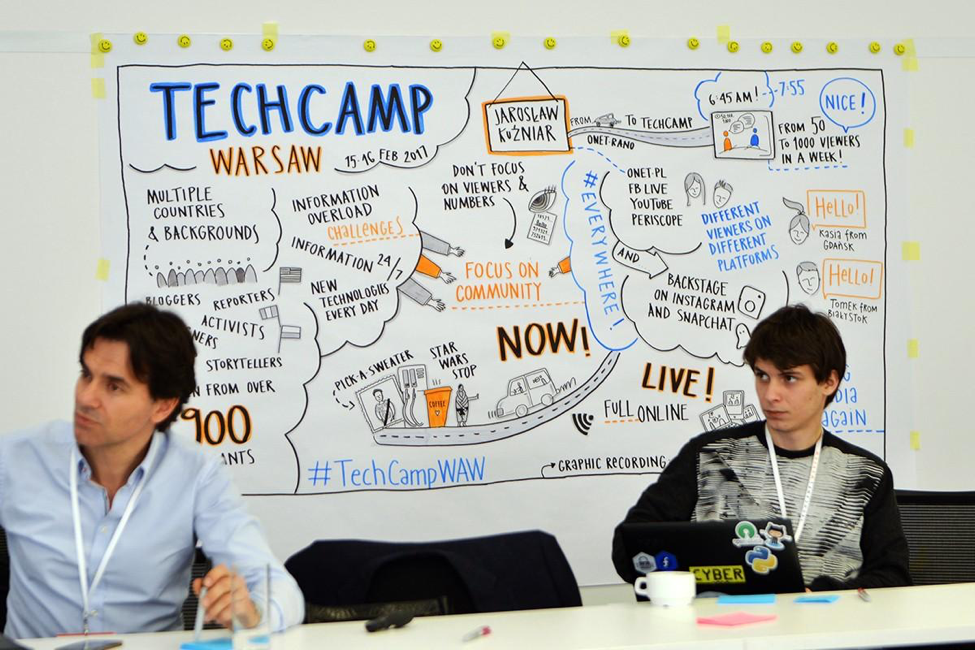 A few minutes of conversation pass and I realize I haven't spoken for a few minutes. The participants converse away, honing and strengthening their newly crafted communication plan. I quietly excuse myself. They give a quick thanks but barely waste any breath as they continue collaborating.
I open the door, returning to my work room. The chatter has intensified and it's clear the groups are making progress. I'm nearing the desk when a participant raises their hand. I walk over and they begin a wordy question about their key audience segmentation.
"Ok," I say with a smile, "let's just talk."